Polytechnics Mauritius is the island's top ranked technical institution, offering specialized diplomas and BSc top-ups in a variety of fields like nursing, engineering, hospitality & leisure management, and programs is the fastest-growing sector of emerging technologies.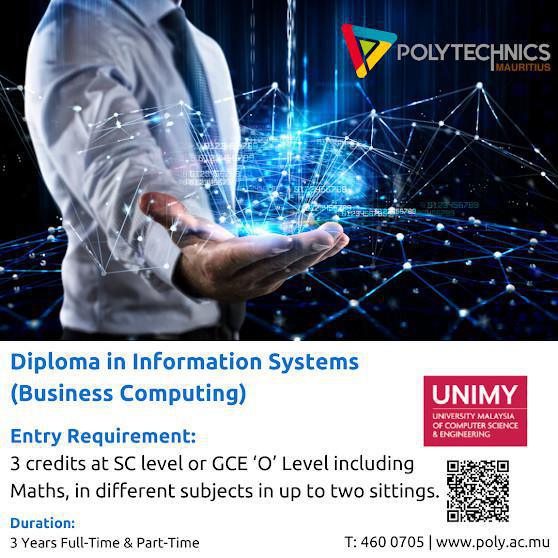 If you're aspiring for a lead career as an IT professional, you need to equip yourself with a special combination of management knowledge and computing abilities. For the July/ August 2022 academic intake at Polytechnics Mauritius, you can now enroll for a Diploma in Information Systems (Business Computing).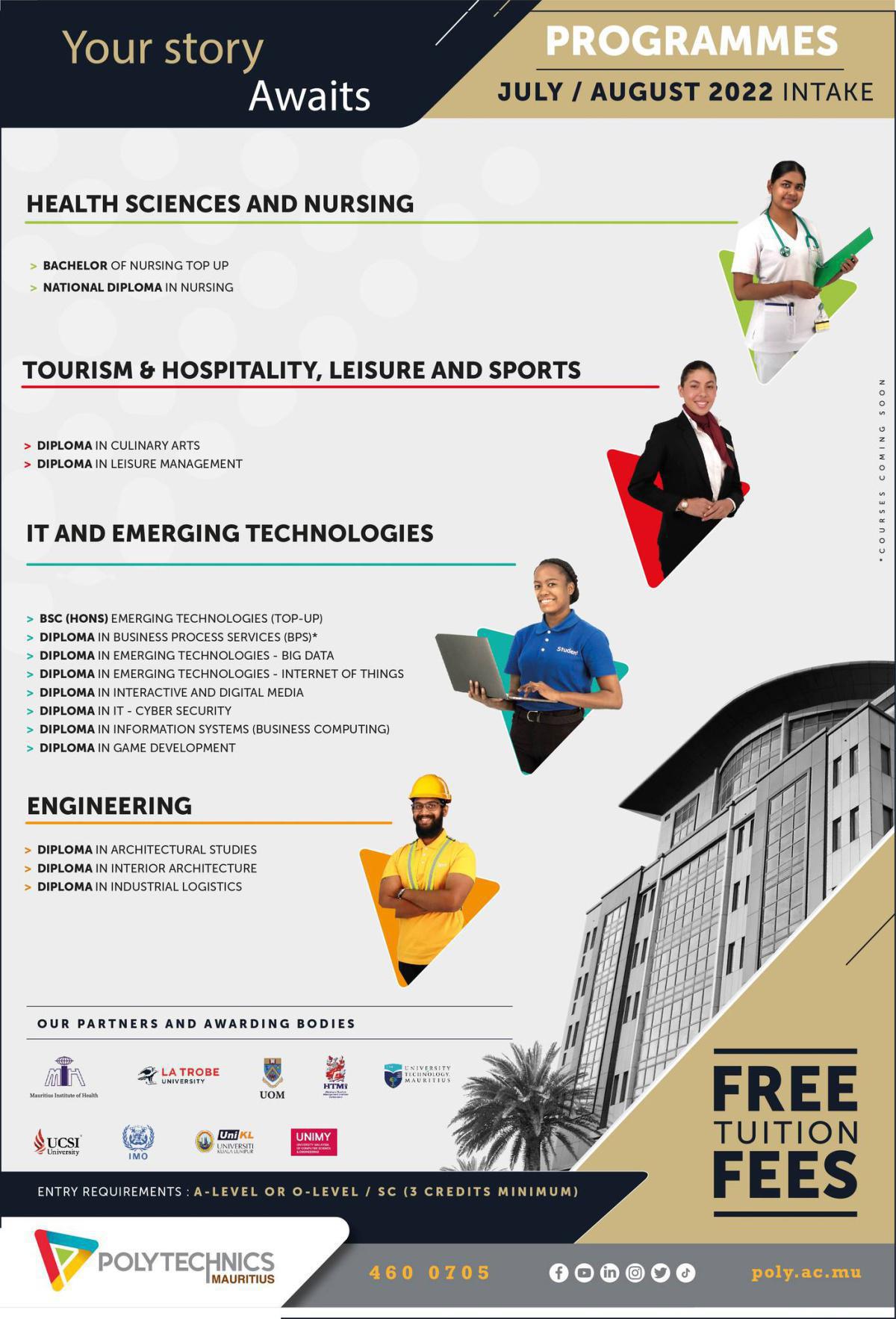 The Diploma in Information Systems (Business Computing) is a multidisciplinary programme that combines business and computer science fundamentals. It aims to give students the technical know-how in areas such as systems analysis and design, information processing, and analytics, as well as essential business understanding of management, marketing, and accounting.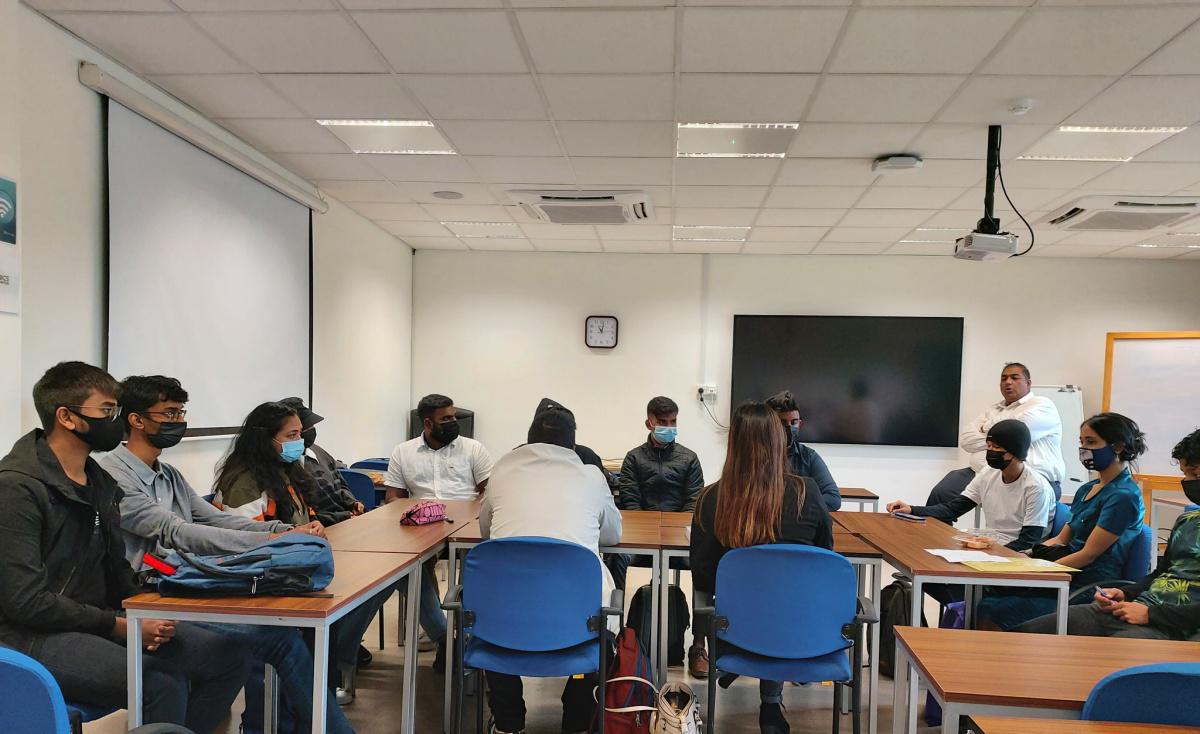 Meticulously crafted with specific end goals, this course in Information Systems (Business Computing) is ideal for those who want to maximize their technical expertise along with excellent management and entrepreneurial aspirations. Upon successful completion, students are eligible to apply for a top-up with Polytechnics Mauritius partner University in Malaysia.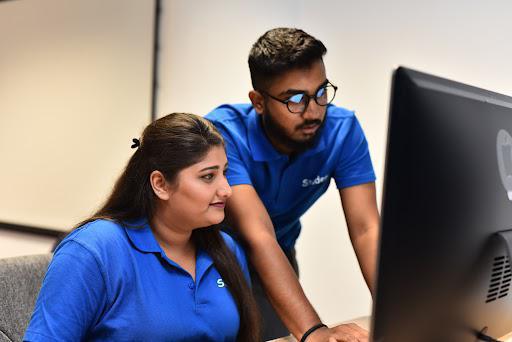 Graduates of the program are anticipated to be IT professionals with a solid understanding of how organizations operate as well as software related abilities. They would also be able to leverage cutting-edge technologies to build relevant business solutions that support a company's tactical, operational, and strategic goals, giving them a competitive advantage in the marketplace.
With a profusion of career opportunities, here are some examples of job prospects upon completion of this course; Business Analyst, IT Consultant, Technical Sales & Marketing and Help Desk/ User Support. Over a 3 year period, the course in Information Systems (Business Computing) is at hand for both part-time and full-time students.