The first question you may have in mind is; What is industrial logistics? Well, industrial logistics can be defined as a project management strategy where a team uses supply chains, warehousing, transportation, consultation, and planning to achieve requirements at a predetermined time.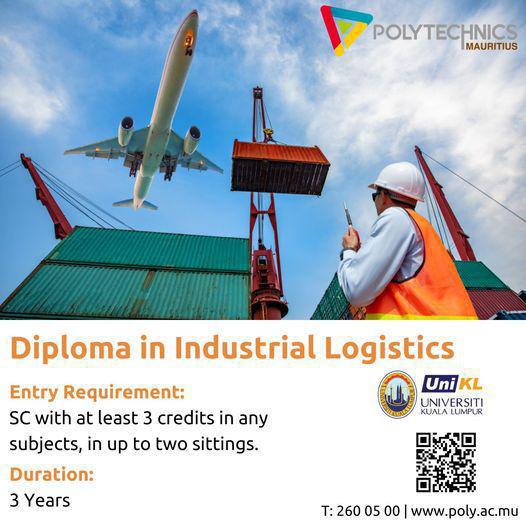 By always paying close attention to industry demands, Polytechnics Mauritius has introduced a Diploma in industrial logistics. Did you know that the Logistics sector in Mauritius, contributed 6.4% to the GDP in 2017. A total of 3,500 people are employed by the freeport, which also has 231 active operators, 8 independent freeport developers, and 3 private freeport developers.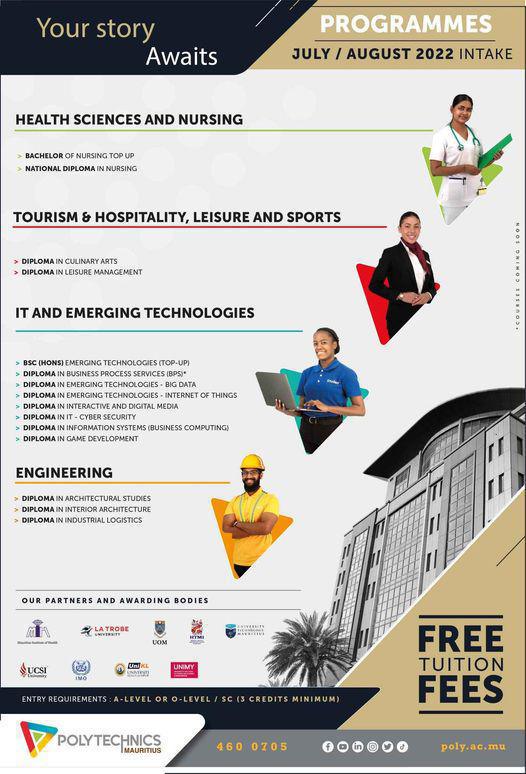 This is just one facet of the logistics sector. Now, can you picture all the job opportunities available? The Diploma in Industrial Logistics is dispensed by Polytechnics Mauritius in collaboration with UNIKL, Malaysia to provide you an opportunity to understand how supply chain management and logistics operations relate to the rest of the organization in a cut-throat commercial sphere.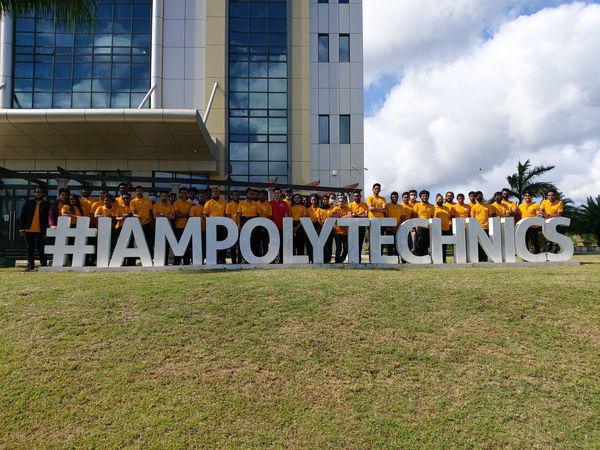 Our graduates will be prepared to enter and succeed in a range of supply chain-related positions in any service that provides students with knowledge and abilities in numerous fields, including purchasing and inventory control, freight and warehouse management, among many others. You will have the chance to intern at a number of prestigious organisations.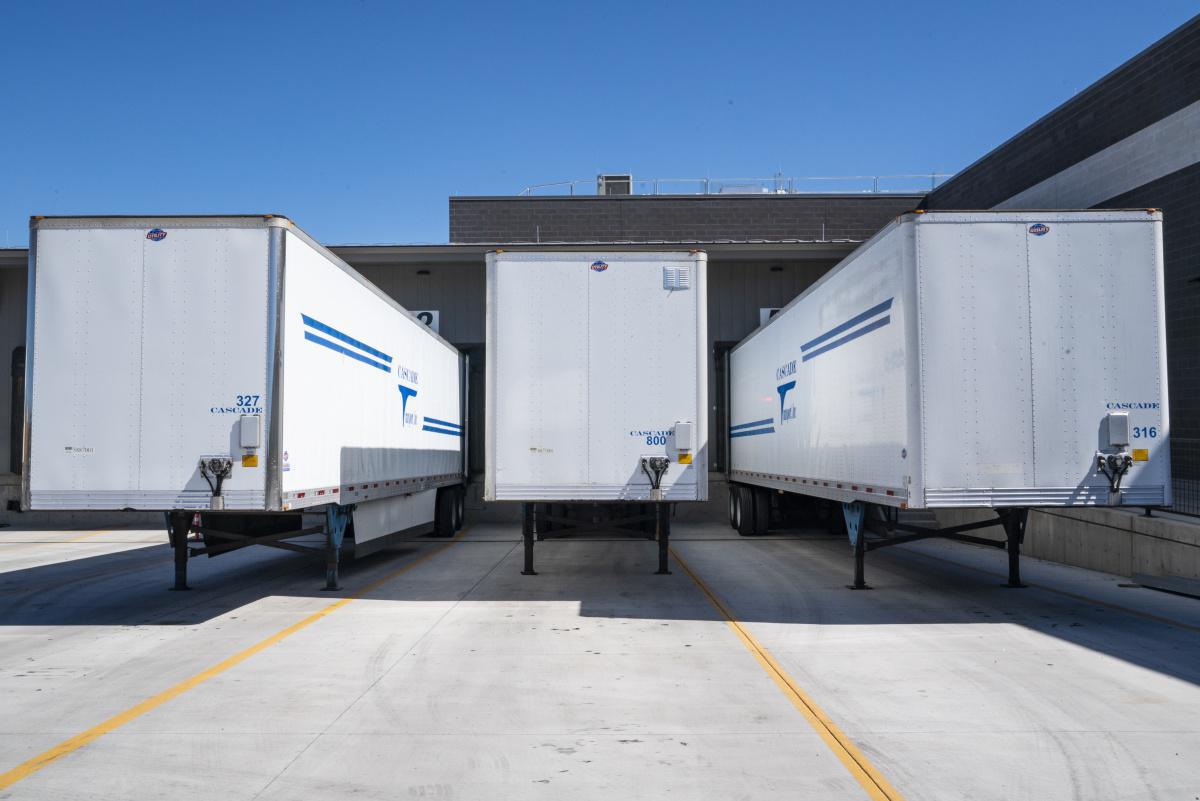 Combining theory and application, the Diploma in Industrial Logistics is suitable for students who have an interest in the technical aspects of production and inventory management, material storage, product packaging for storage and shipment.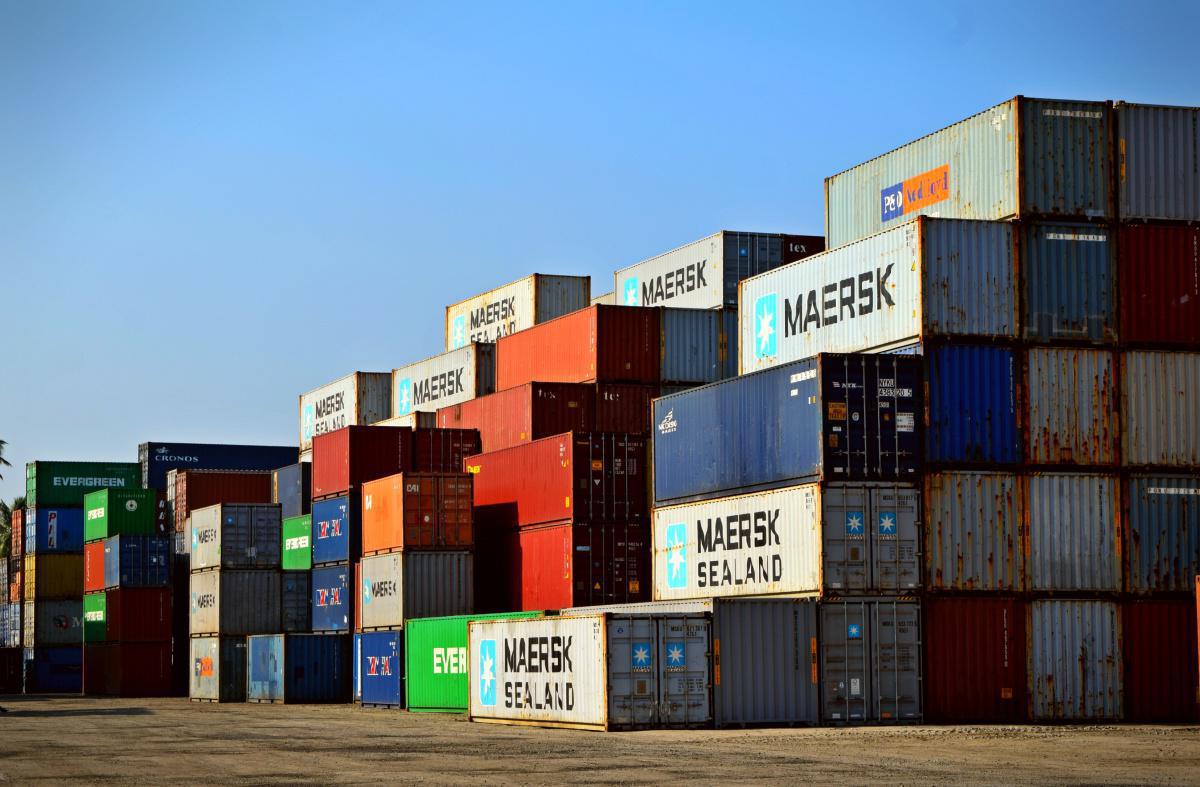 Upon completion of their Diploma, graduates can look forward to future employment in manufacturing, port operators, logistics and transportation companies. This course is for a period of three years and to be eligible, you must have a SC level with minimum 3 credits in up to two sittings. On completion, you can proceed to your Bachelor Degree or even higher with the University of Kuala Lumpur, Malaysia.