Easter is one of the most colorful festivals celebrated in Mauritius. It falls in the beautiful season of April, where the weather is perfectly dosed (not too hot and not too cold). When you've had it of easter bunnies, egg hunts, decorating easter baskets and dyeing eggs, we'll get lunch sorted!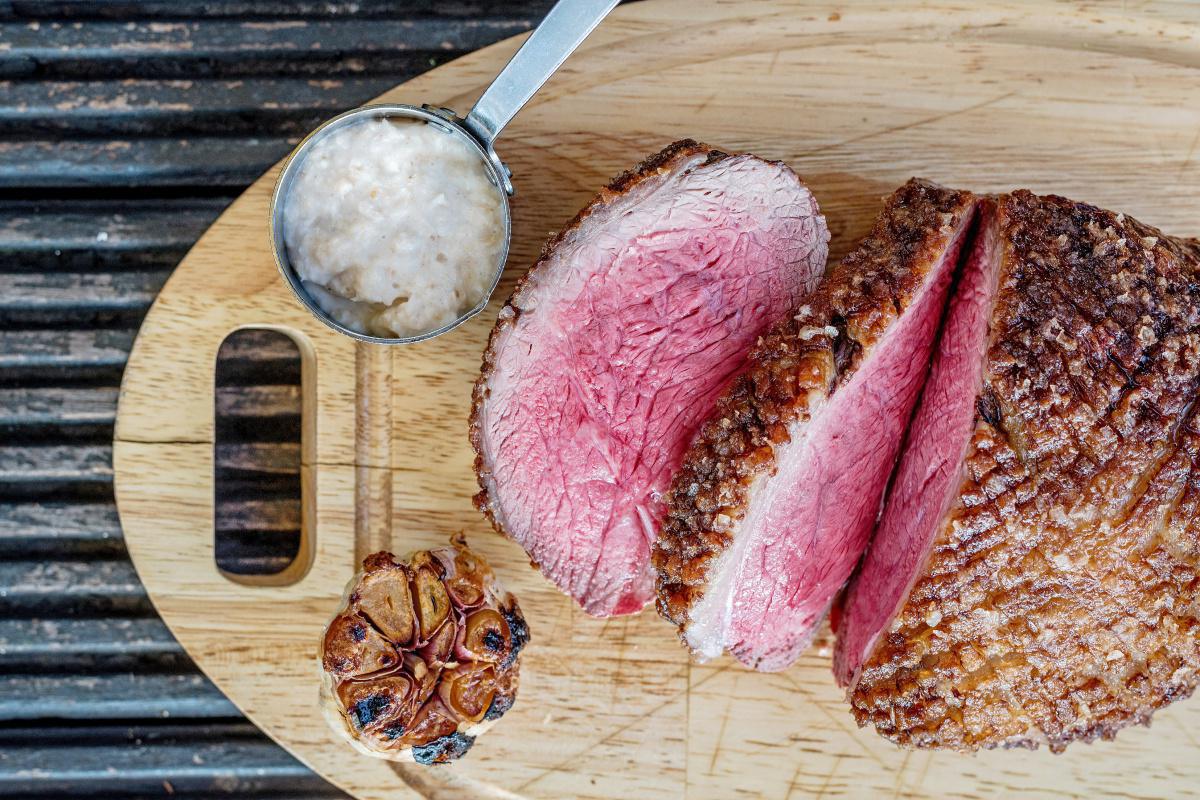 The Special Easter Menu of Niam Niam Porky
Turkey, chicken or pork roasts traditionally take the center stage at the Easter table. A guaranteed showstopper without omitting the sides, here's an Easter menu you won't be forgetting any time soon, specially crafted for you by Niam Niam Porky.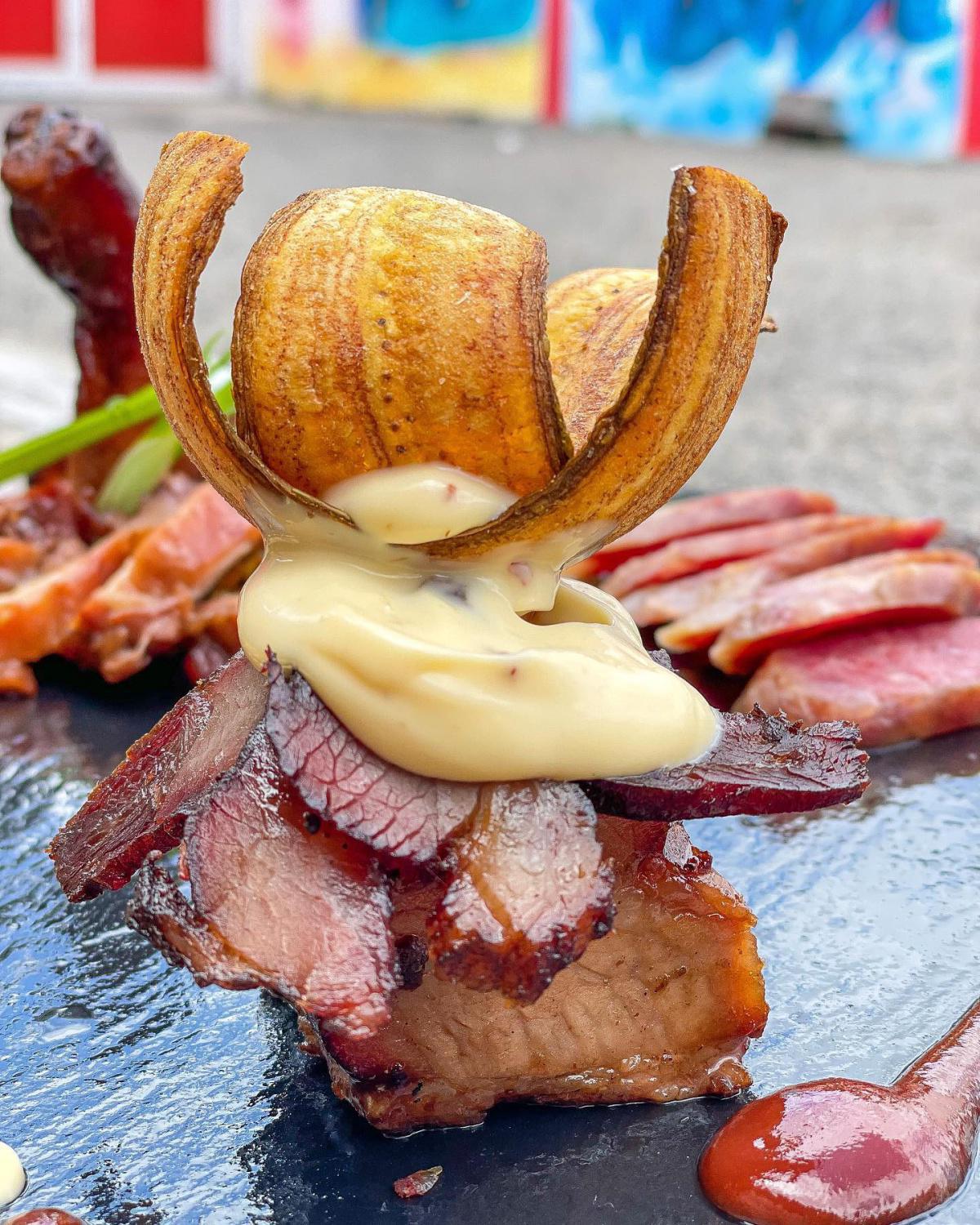 What to expect on this Easter menu? The famous stuffed roast chicken served with sausages, chicken char siu bites and roasted eggs. Their secret to such tasty roasted eggs is the sauce it is prepared with. Now, if you want to tempt the culinary adventurer that resides inside you, the Niam Niam Porky peking duck will also be on the menu this easter.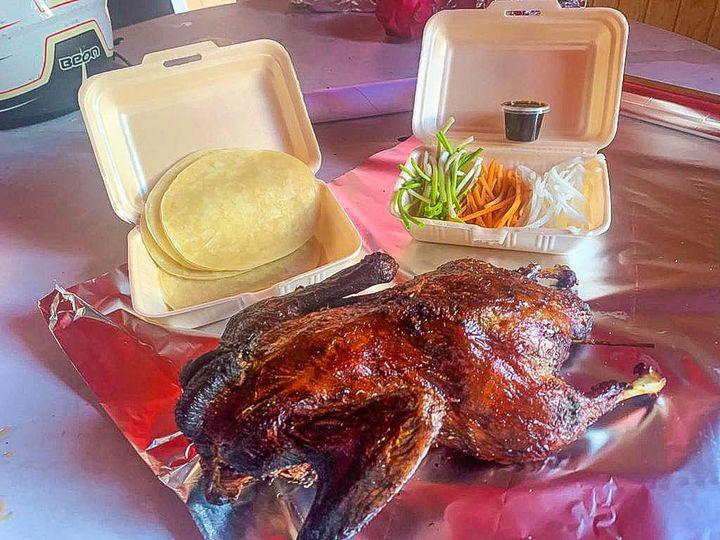 Roasted in a wood-fired oven, leaving behind a perfectly crisp skin, without forgetting the traditional flour pancake in which you'll wrap your savory duck with scallions, carrots, cucumber and a spoonful of hoisin sauce. Of course at Niam Niam Porky, sides are king (and in bigger portions). The peking duck is also served with roasted eggs and char siu bites. If peking duck is not what you like the most (which we highly doubt) you can choose their slow roasted marinated duck.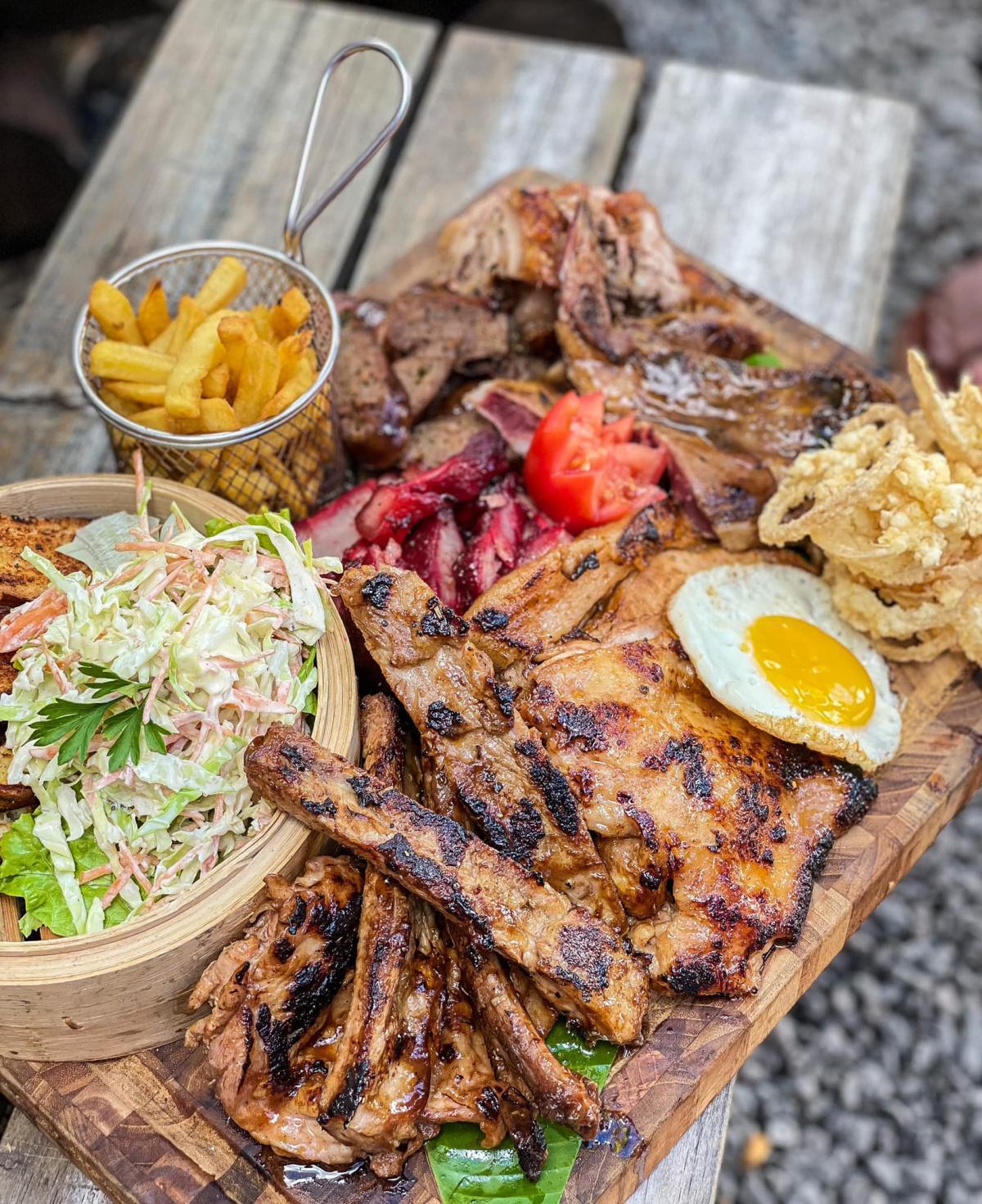 Easter celebrations are usually synonymous with family gatherings. If you're planning to invite families and friends, the Niam Niam Porky platters are made for you. Loaded with protein, especially made for the meat lovers out there, The Mix Grill Platter will win your stomach at first bite. Grilled lamb and pork ribs, char siu chicken and sausages, exquisitely marinated chicken, served with the 'no-fail' sides such as garlic bread, coleslaw, eggs, onion rings and fries.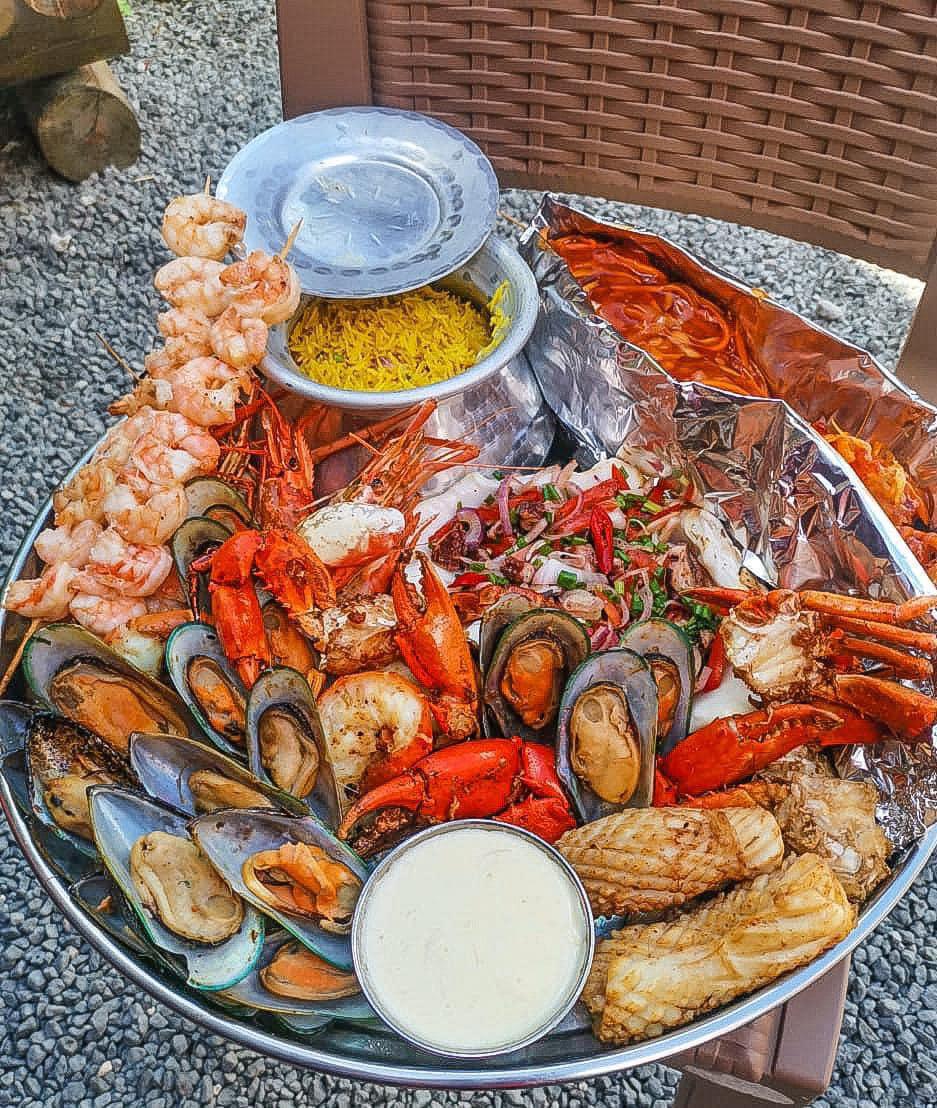 Not a 'meat fan'? Niam Niam Porky got you covered with their Seafood Platter! Calamari, fish, prawns, lobster, giant 'camaron', mussels, crabs, accompanied by saffron rice, 'ourite' salad and a garlic butter sauce. The seafood platter is available in 3 different portions; small, medium and large. Yet we can tell you that at Niam Niam Porky, no matter which portions you choose, it will always be very hearty!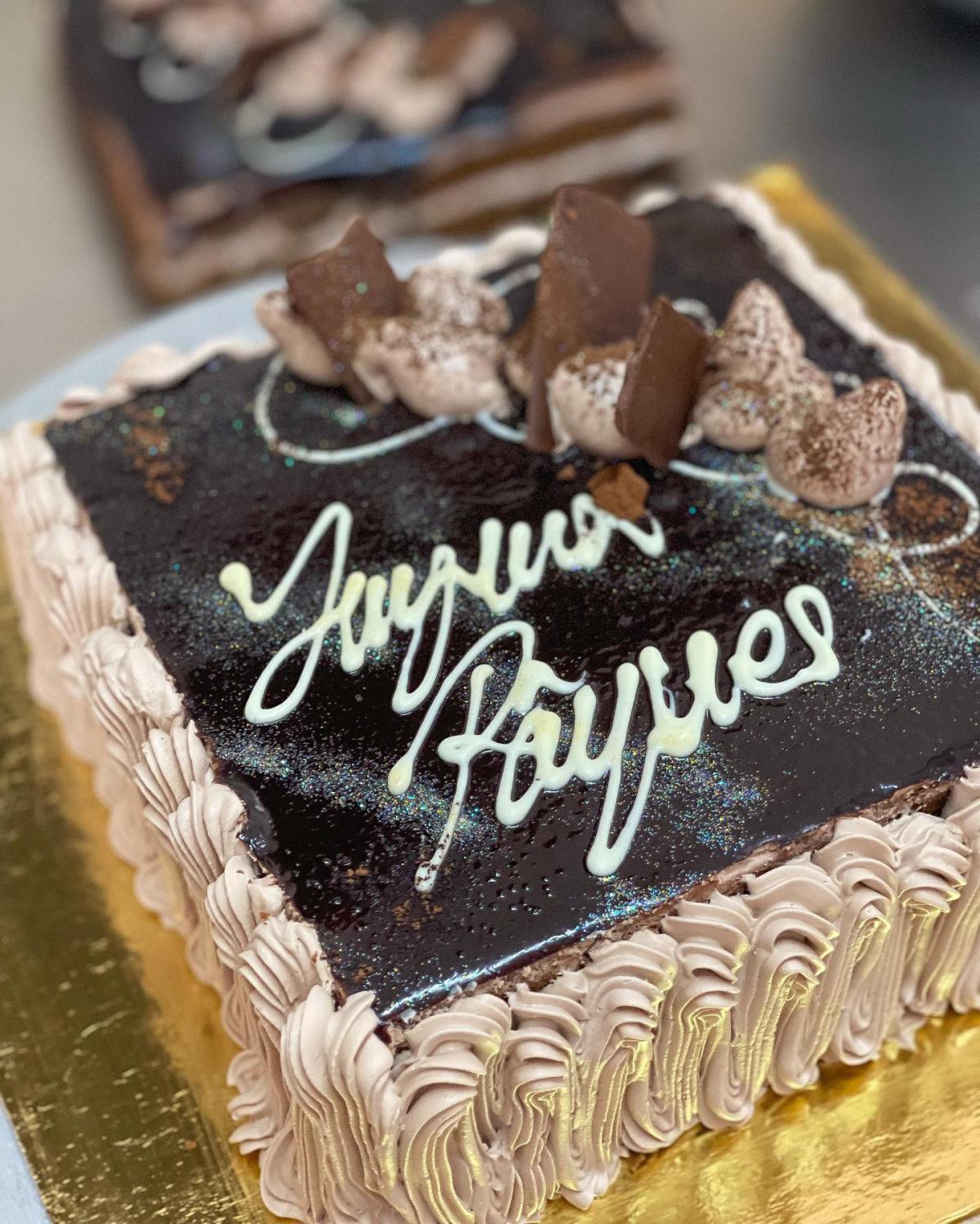 By the time it's dinner, you will have already devoured approximately ten of chocolate bunnies but a real feast is never complete without a sweet treat. Order you easter cake 100% homemade with love by Niam Niam Porky.
Book your table on 5 435 8834 or call for home delivery.