There might be a lot of shopping and sightseeing to do in Beau Plan smart city but have you added eating to your itinerary? From classics such as pizza to local favorites, including new flavors, here are the top 5 restaurants you definitely need to try at Mahogany Shopping Promenade, which guarantee to leave you hungry for a food-based adventure.
ZAKADI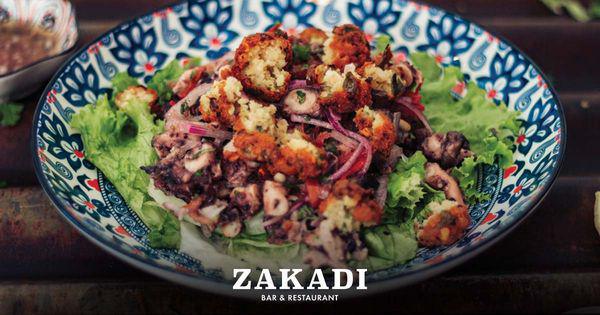 With a rooftop space overlooking the stunning lake of Beau Plan at Mahogany Shopping Promenade, ZAKADI is a resto-bar which offers you a cuisine hailing from here & elsewhere, where the use of fresh ingredients in their recipes, is not an option. ZAKADI's menu features some unique dishes such as a quinoa salad topped with crispy banana chips and feta cheese or this colorful 'gato pima' salad with octopus (yes sounds uncommon but the taste is next level).
We all know that wine and cheese is the perfect match! ZAKADI's also offers you boards of selected cold cuts and cheese, and quality wine bottles from their wine cellar.
Hop & Go
We all agree that there's nothing better than homemade food. So, if you're around Mahogany Shopping Promenade, Hop & Go is certainly the best place to try. Hop &Go proposes 100% local cuisine, a menu garnished with a wide range of homemade Mauritian dishes. From snacks such as samoussas, 'gato pima' and the famous 'krep sale' to main dishes like the creol style sauteed calamari or simply choose a thali to enjoy several dishes. Yet of course, one can never go wrong with a pair of 'dholl puri' from Hop & Go.
La Case Papa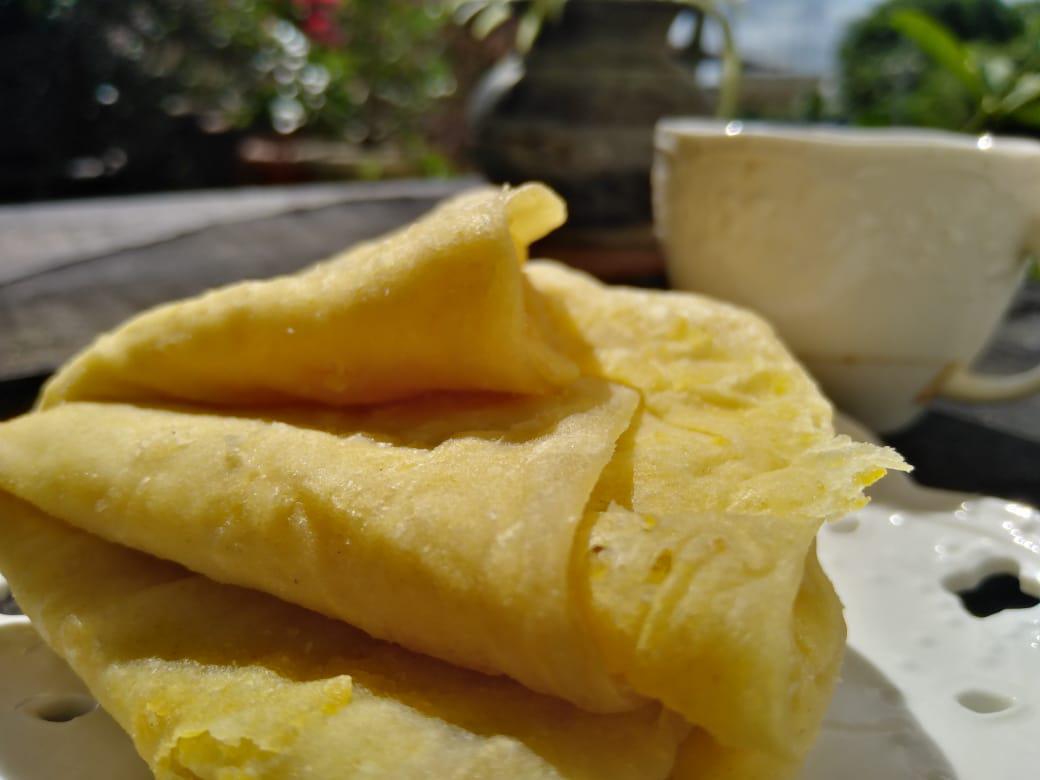 La Case Papa is home to 100% local Mauritian food and where you can try your favorite local food or snack. Specialized in the making of timeless Mauritian Street food such as Roti, Roti Blanc (also known as "Roti Manilall") and Dholl Puri, La Case Papa seeks to bring their "Savoir Faire" to a wider audience across Mauritius, and ensure that they never forget the real taste of those local specialties. During your next stop at Mahogany Shopping Promenade, you should definitely try La Case Papa's special 'halim'.
Ze Takos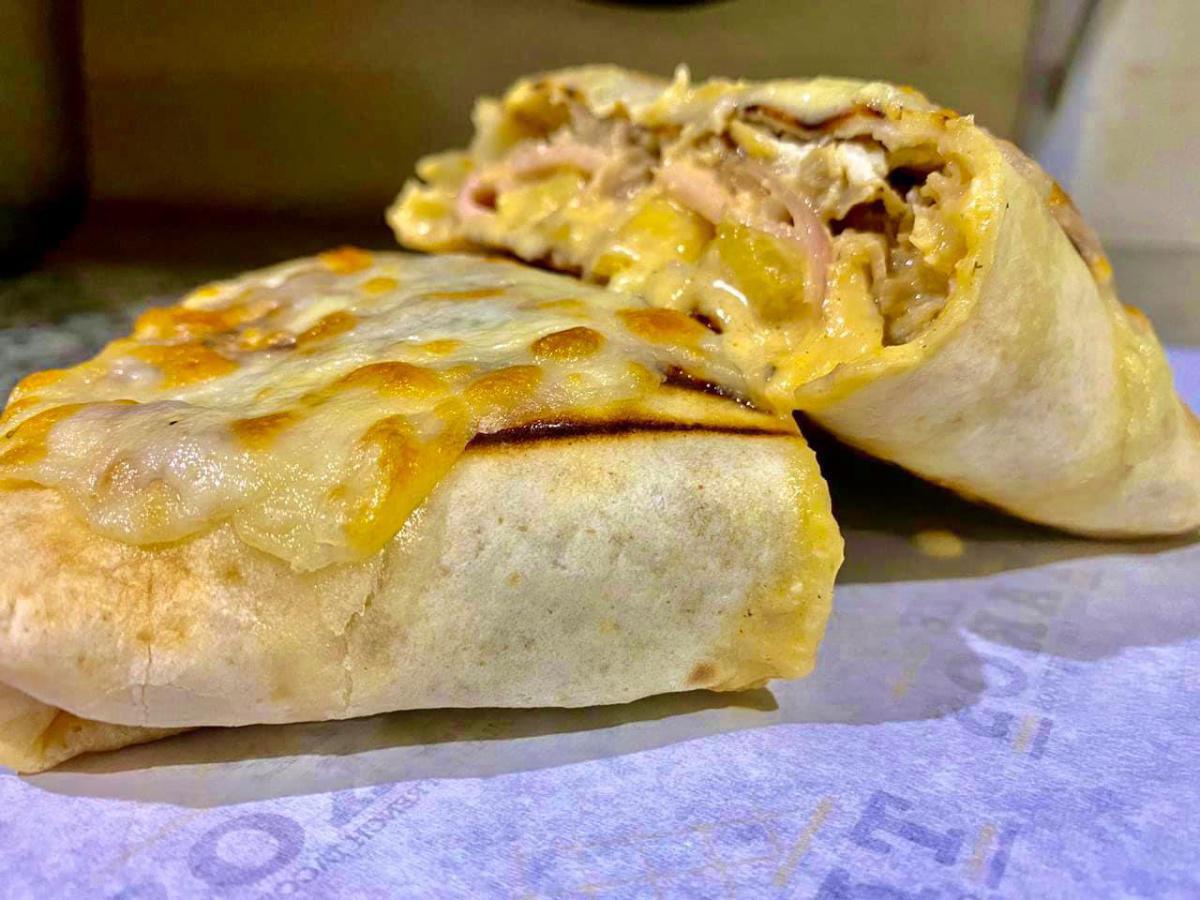 You surely have tried Ze Takos at Port-Louis but have you try a takos #ByTheLake? We promise this is a different and unique experience. Stuffed with french fries, ground beef, sausage or chicken, with the sauces of your choice, topped with other ingredients such as cheese, turkey bacon or fried onions, Ze Takos is meticulously crafted for the great gourmets only! A sweet-treat time? On Ze Takos's menu you'll also be able to delight yourself with Ze Glace, a homemade Italian ice-cream or their refreshing Ze Shake.
Bye Faez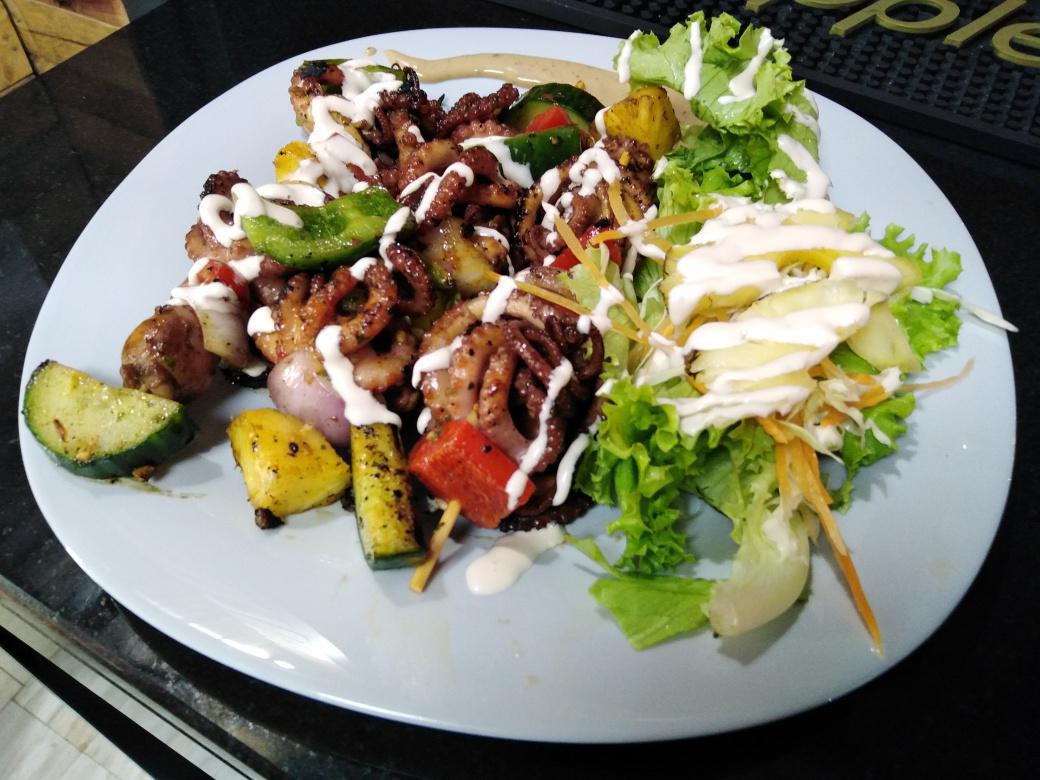 Bye Faez comes with a great dose of exquisite food happiness you'll ever come across. Flavors of the Mediterranean, taste of Greece, a hint of Turkish Delight, everything is perfectly blended to bring you the best of orient flavors. Nestled in the Mahogany Shopping Promenade food court, Bye Faez is where you'll find a good savory-packed biryani and well-seasoned Kebab. Bye Faez invites you to take a leap into the eastern culinary world!
If you didn't know what to try as dishes at Mahogany Shopping Promenade, you've now got yourself a crystal clear picture. Now, if your inner foodie is always hungry, there's still more restaurants to try!