Since you've all been loving our previous written piece about the indo-western collection that you can shop at The Grand Bazaar of India, brace yourself as the new Indo-western collection is already in store!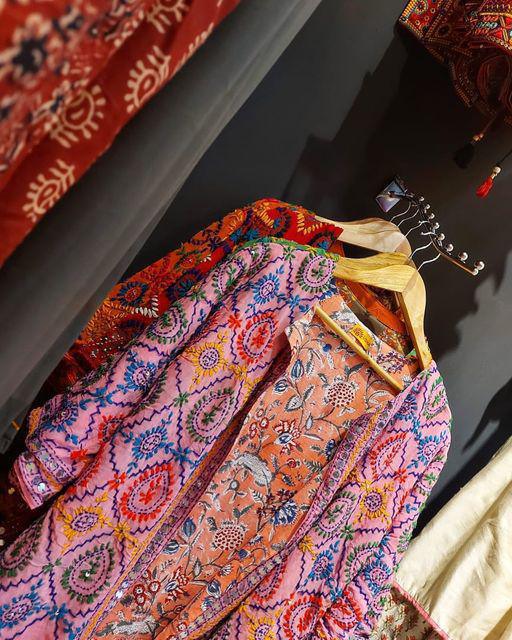 A beautiful amalgamation of Indian and Western fashion culture, perfect for a day to night outfit, suiting both formal and informal events. Trendy and elegant without losing its unique indian touch, here's what you can shop from this new Indo-western collection signed The Grand Bazaar of India.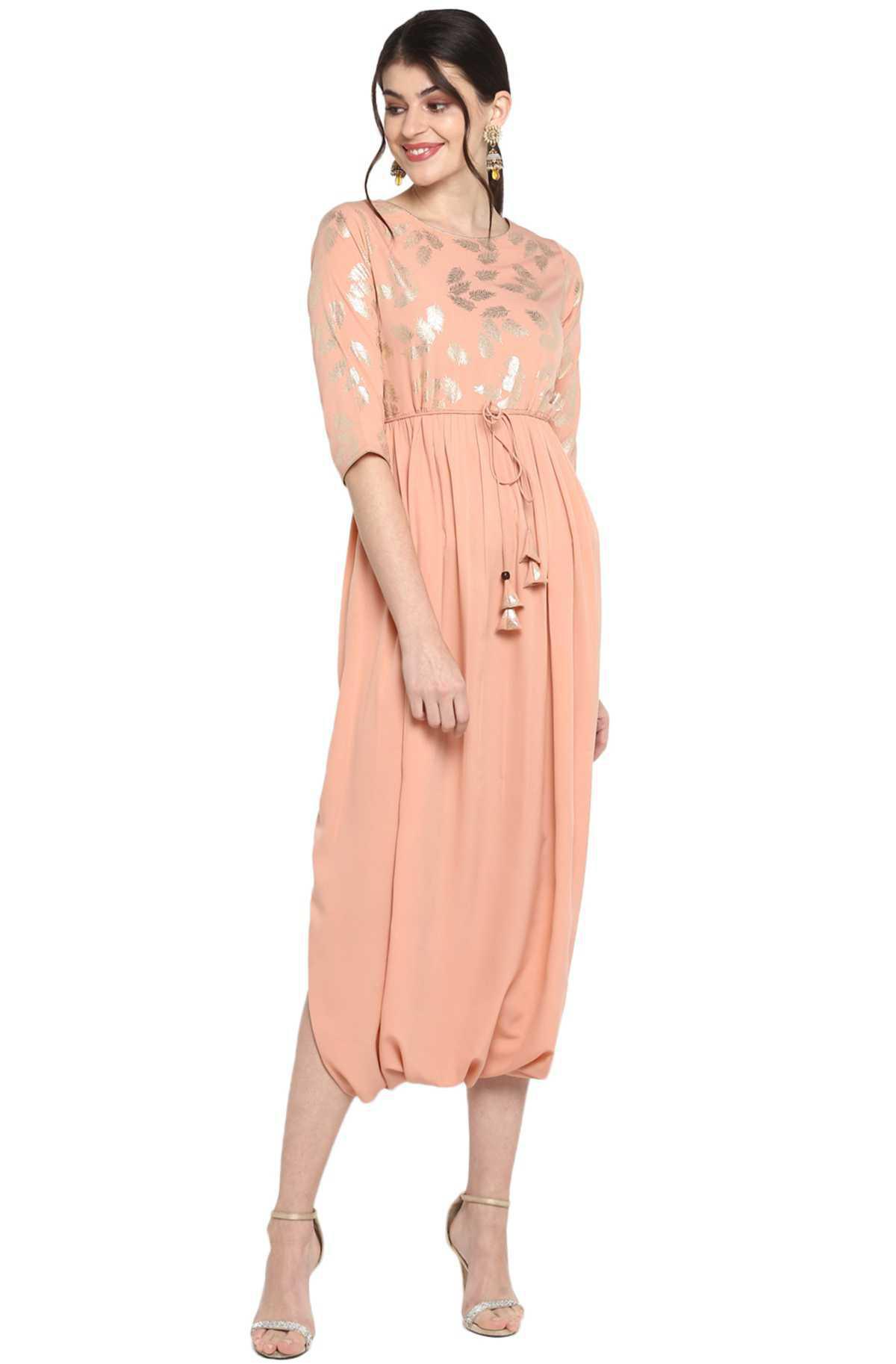 Unleash your inner fashionista with The Grand Bazaar of India
Ladies will all agree that nothing beats an outfit made up of comfy lightweight material, especially during summer. The Grand Bazaar of India offers you this light pink pastel color jumpsuit with golden prints and it's minimalist jewelry touch at the belt level to accentuate your waistline. Perfect for a day out or a night summer date. Pair it with golden heels and some Indian style accessories, and you'll be ready to go!
Kurtis to rock your indo-western style?
On summer days, white color seems to be one of the best colors to wear, be it morning or evening. Adorn a unique style for a chic look with this white kurti jacket dress with light pink hand embroidery, a pure gem from The Grand Bazaar of India's latest collection. Flared down and breezy, this kurti jacket style dress perfectly pairs with heels or juttis. And of course, some accessories are a must!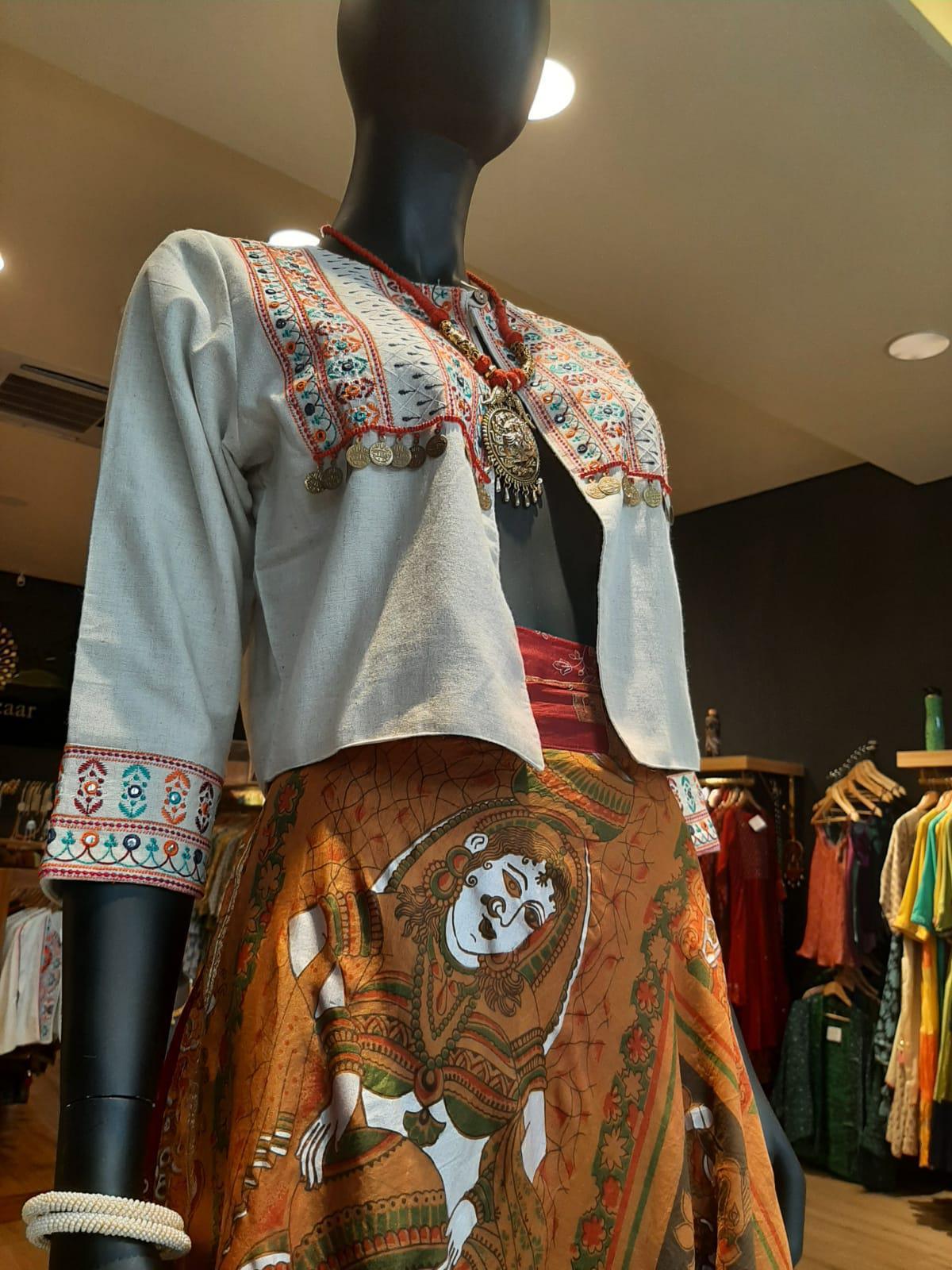 Make it stand out!
Whatever your style is, skirts should always be included into your wardrobe essentials list. This statement brownish flared skirt grace with unique prints will leave you speechless. Prints give your look that vintage but yet a modern twist. Match this beautiful skirt with a plain top and the embroidered ethnic jacket from The Grand Bazaar of India, you'll have all eyes on you!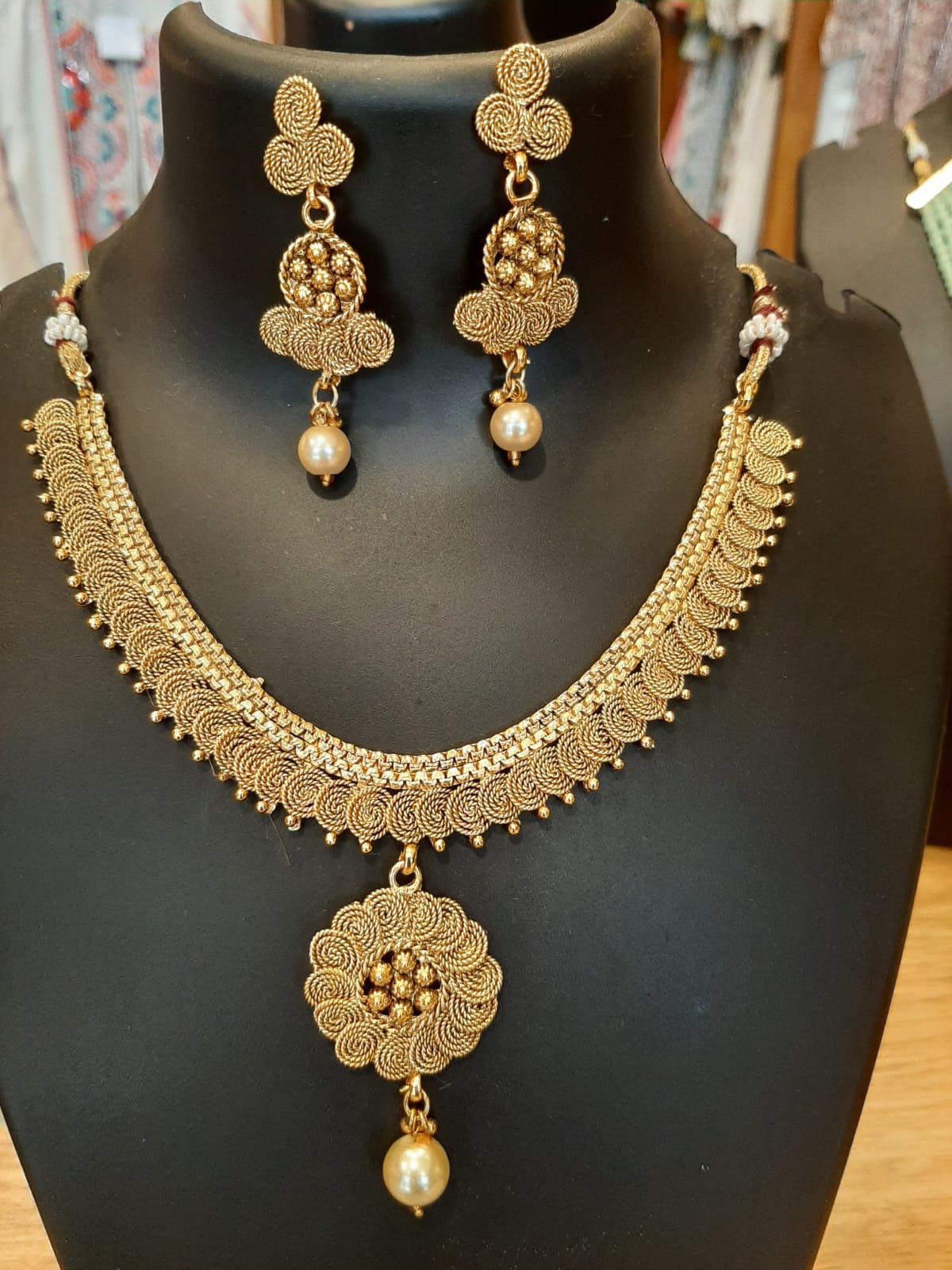 What's an outfit without accessories?
A blend of unique designs and gold, these ornaments from The Grand Bazaar of India are more than just jewelries, they speak of a rich culture and traditions. The new collection is also packed with a few ornaments, each more unique than others and made in limited editions.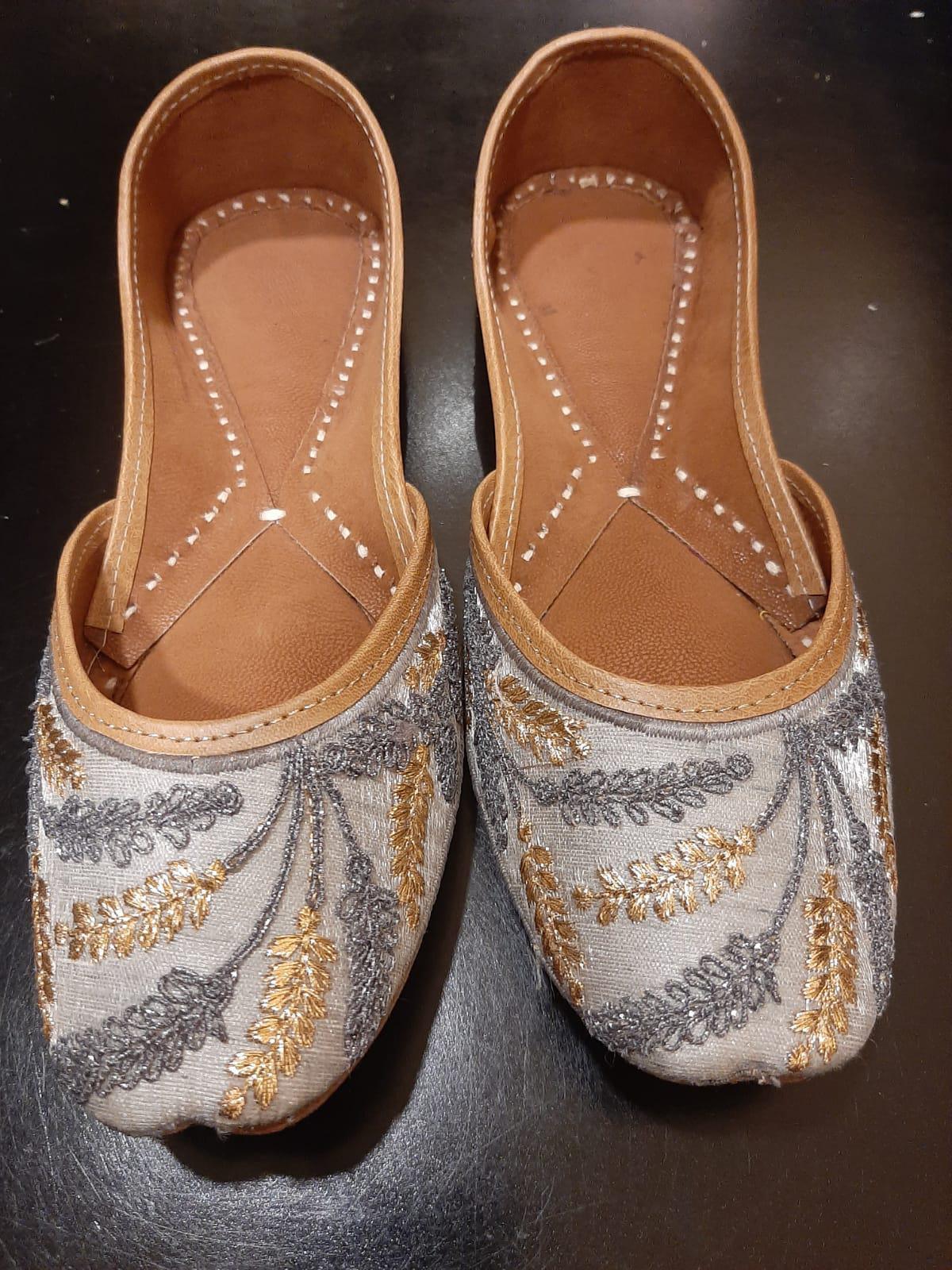 And while you're there, why not grab a pair of juttis to dress up your indo-western attire. Juttis found at The Grand Bazaar of India are meticulously made for the comfort of your feet and are graced with hand embroidered designs, to be found nowhere else.