Summer is around the corner and this season does not only rhythm with beaches and bike rides, trying some good food is also a must. You'll be surprised to find the number of unexplored restaurants all around you, sometimes lurking in lively small alleys or old brick buildings.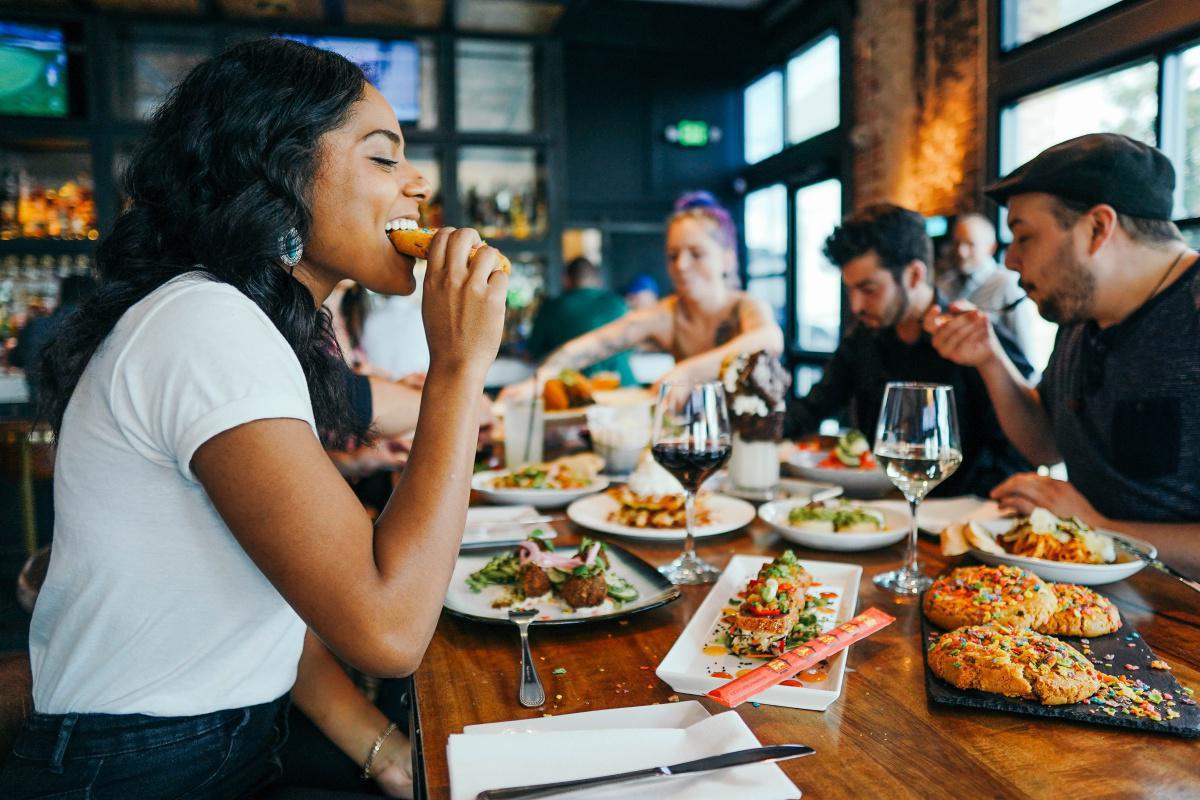 Located in one of the sunniest places in the north of the island, Eat With Fingers is here to make you taste real house made dishes. Yet, with all the choices made available for you, if you're on a scale and don't know what to choose, we've got you covered! From breakfast to lunch or dinner and dessert, here's what you can try to enchant your taste buds.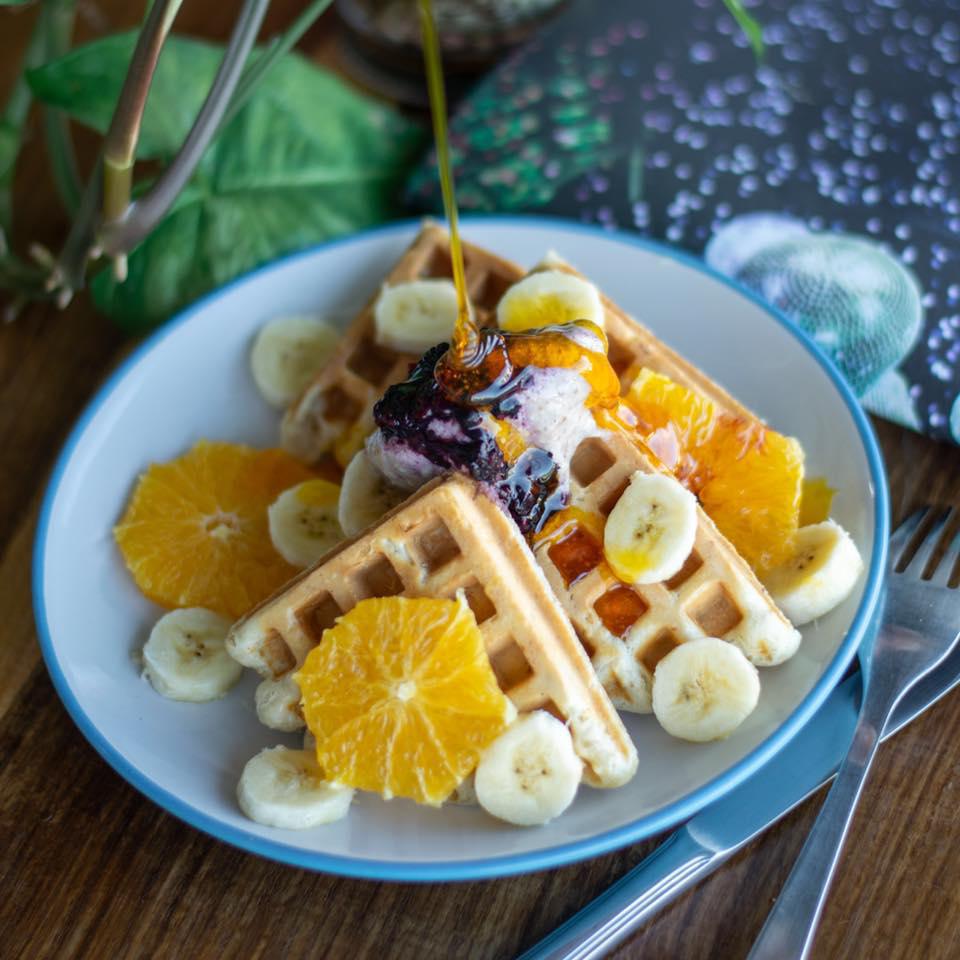 Recharge your batteries with a nutritious breakfast
On a lazy Sunday, waffles for breakfast are essential! Lucky you, Eat With Fingers offers you one of the best waffles in town. House made and delicious, the waffles come in two flavours vanilla and banana, both sugar free and served with fruits, you'll definitely ask for more. Blending frozen banana, oats, peanut butter and almond milk, complete your breakfast with the super gluten-free protein smoothie of Eat With Fingers.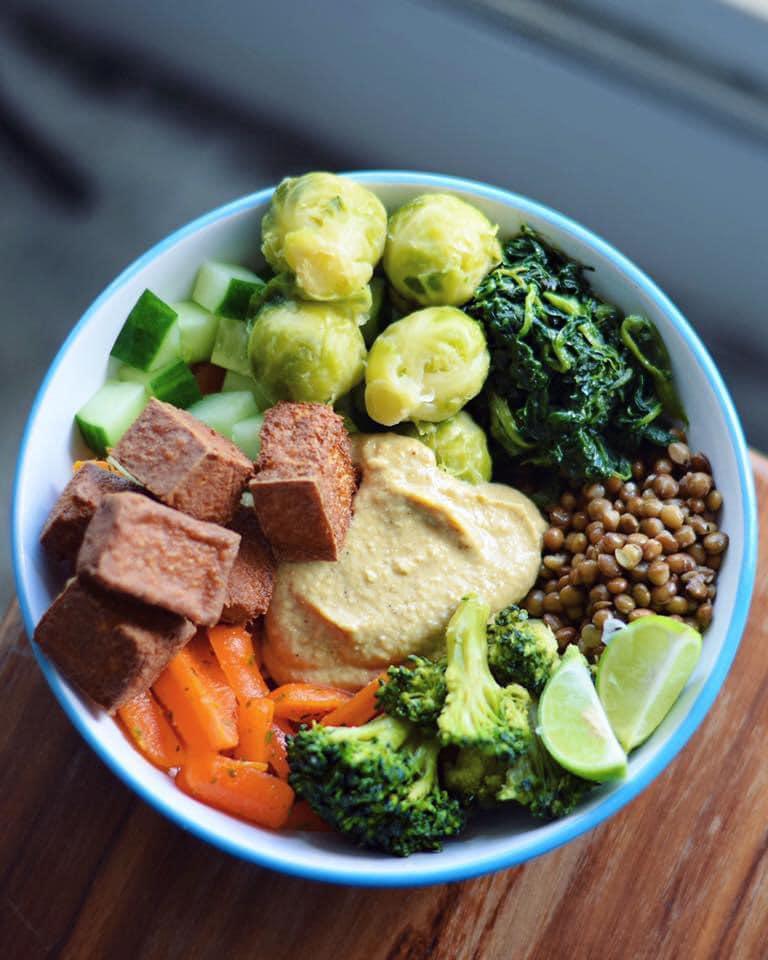 What to have for lunch? Eat With Fingers answers the question!​
If you're the kind of health-conscious foodie, for your lunch we would suggest a nourishing bowl which consists of fresh spinach, broccoli, brussel sprouts, oven carrots, generously marinated tofu accompanied with a light homemade hummus. Pursue your quest of healthy lunch with the juicy plant-based beyond burger at Eat With Fingers available in classic or spicy options, served with fries.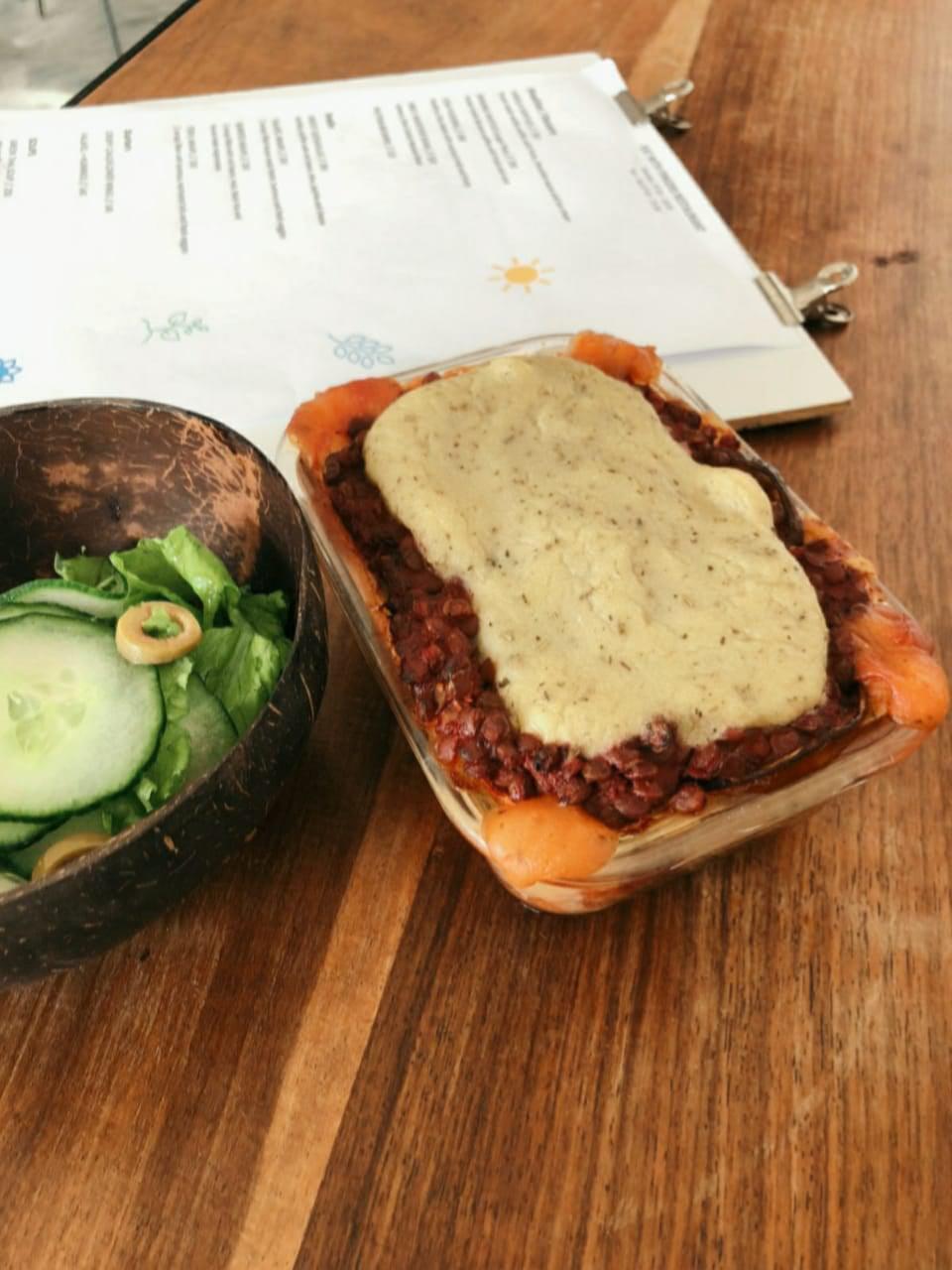 For dinner, a dish of new flavours
As starters, we would recommend the crispy cauliflower wings. Perfect for sharing, the crispy cauliflower wings are coated with a flavourful mixture, served crisp gold with a little spicy sauce, try it and you'll love it!
Now as a main course, you should definitely try the latest creations of Eat With Fingers, the aubergine lentil lasagna. Picture this, perfectly grilled aubergine bathed in a well seasoned tomato sauce, each layer topped with a creamy homemade ricotta served with a fresh salad.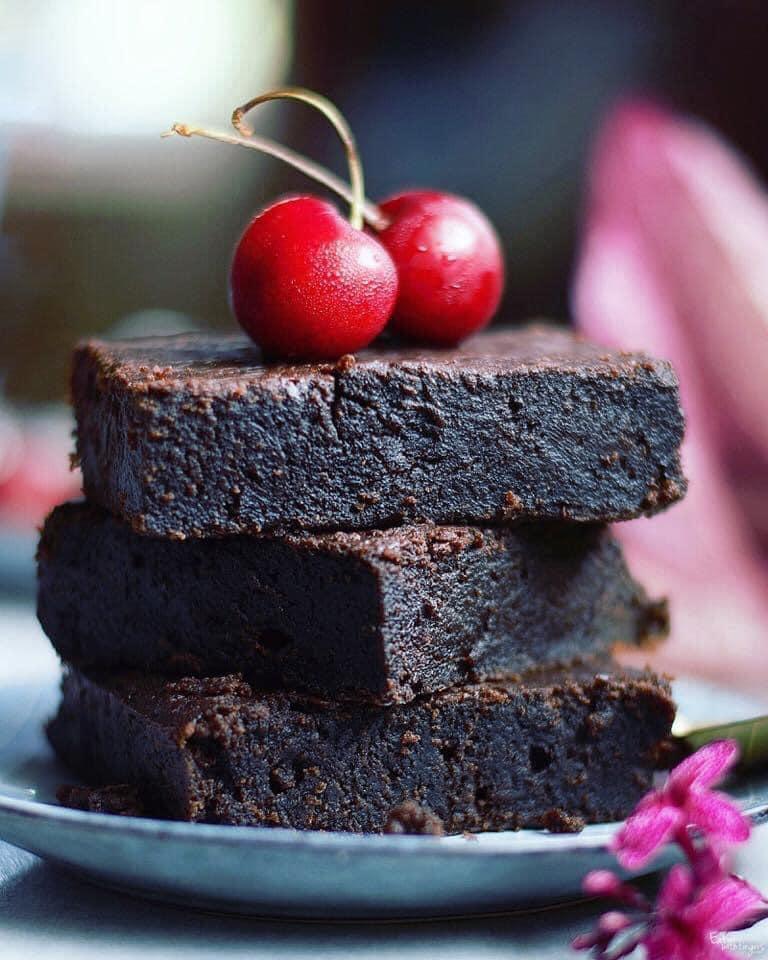 Sweetened your day at Eat With Fingers​
As per the tradition, you should always end your meal with a dessert. Let's face it, what's better than a sweet treat anyway? Enjoy Eat With Fingers' fudgy gluten free protein brownie which is healthy and does not compromise that rich chocolate taste. Psst...these brownies are to be consumed without moderation.
On an ending note, Eat With Fingers is nominated for the Mauritius Restaurant Awards 2021 in the category of Best Vegetarian / Vegan restaurant, hurry and show your support for the real tasty vegan recipes proposed by Eat With Fingers!
New opening hours:
Monday, Wednesday & Thursday: 8a.m - 7p.m
Friday & Saturday: 8a.m - 9p.m
Sunday: 10a.m - 3p.m
Tuesday: CLOSED