In case you forgot what happened during the past two years (because it went in a blink of an eye). We are here to refresh your memory so that you do not fail to remember some essential points. This year again, on March 10th 2021, Mauritius island faced a national lockdown. Partially lifted on 30th April 2021, yet we did not have access to public places such as beaches, events were cancelled and dine-in in restaurants were not possible.
As from 1st July 2021, we've entered the 2nd phase of partial lifted lockdown and till now, some sanitary protocols/ measures are still in place and they are as follows:
Social distancing of 1 metre has to be maintained in public places

Wearing of mask is compulsory in all public places

Wash your hands regularly and use hand sanitizer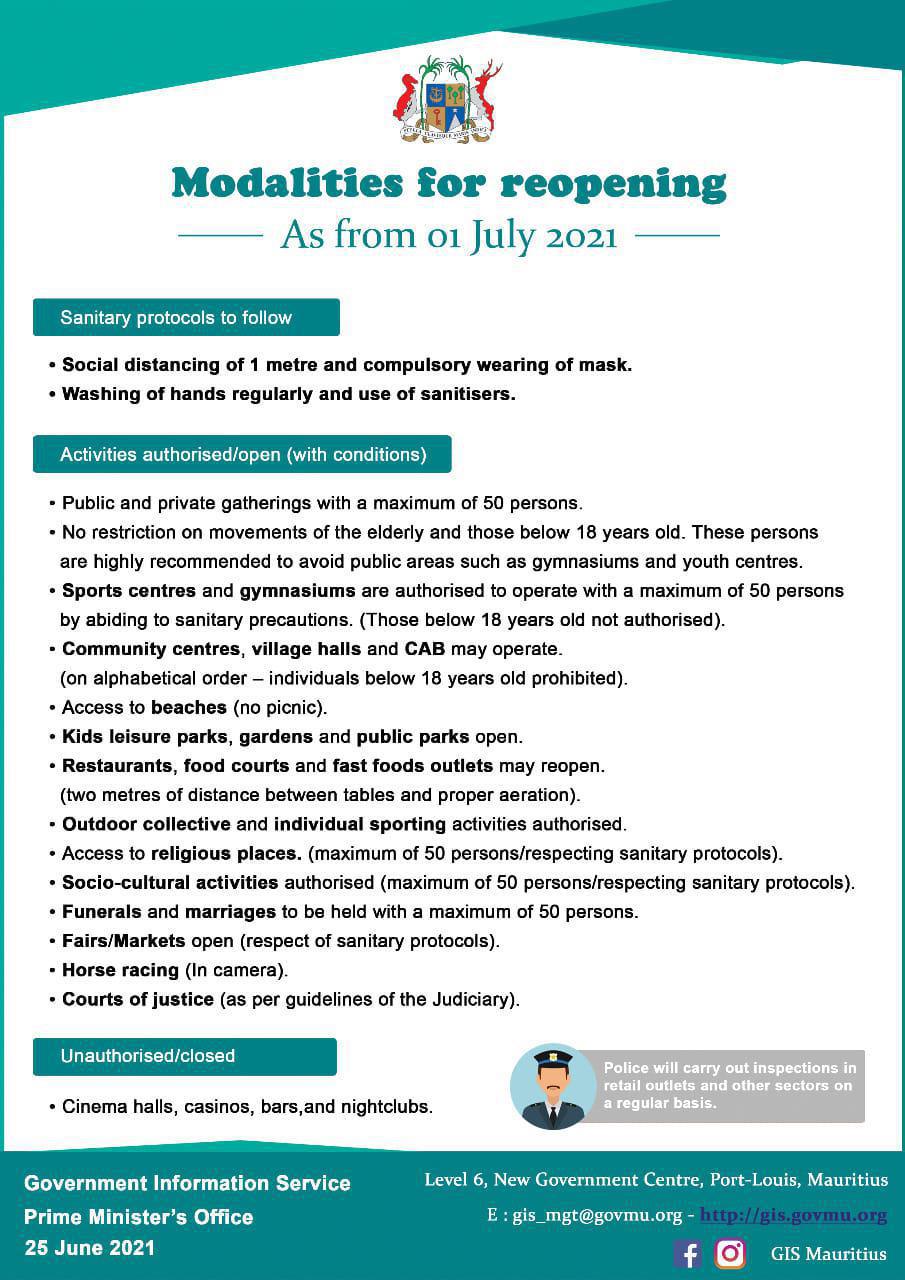 Some activities are authorised but with few restrictions and they are:
Public & private gatherings can be organised but with a

maximum of 50 persons.

No restrictions on movements of the elderly and minors are in place but these categories of people are highly recommended to avoid public areas.

Sports centres and gymnasiums are authorised to operate but with a maximum of 50 persons, and by abiding to sanitary measures such as social distancing.

Community centres, village halls and CAB may operate but in alphabetical order only.

Access to beaches is allowed but picnics there are not permitted.

Kids leisure parks, gardens and public parks are now open

Restaurants, food courts and fast-food outlets may reopen. However, two metres of distance between tables and proper aeration is prominent.

Access to religious places is allowed but with a maximum of 50 persons, respecting sanitary measures.

Socio-cultural activities, funerals and wedding ceremonies are now authorised but with a maximum of 50 persons, abiding to all sanitary protocols.

Fairs and markets are now open but sanitary protocols need to be respected.

Attending horse races is still prohibited.

Courts of justice are to be attended as per the guidelines provided by the Judiciary
Although most activities are resuming little by little on a normal basis, for the public's safety some are still not authorised. These places are cinema halls, casinos, bars, and nightclubs.