After the last few months (which honestly felt like an eternity) our bodies are asking for some rest. Sure, the past lockdown has been good for us and our families but let's face it, our tummies are now asking for some detox, and new eating habits. Refreshing and colourful, and catering to the needs of everyone, Eat with Fingers has carefully curated a new menu suiting a healthier lifestyle.
If you're the kind of foodie explorer seeking for new flavours and experiencing new culinary discoveries to tickle your taste buds, Eat with Fingers is the next place to set your stomach!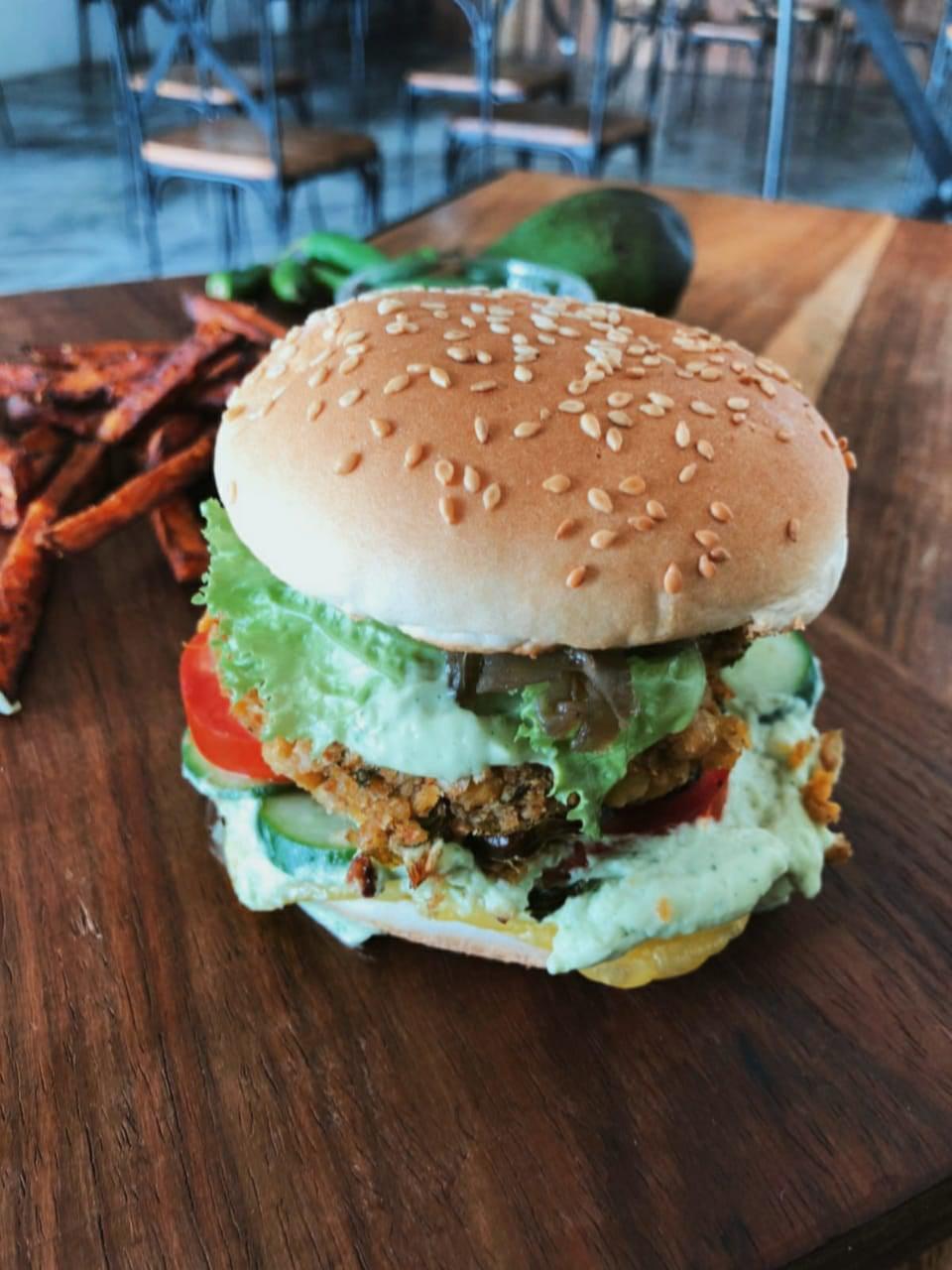 The Green chilli burger
Eat with Fingers offers a new menu of flavourful meals fulfilling your hungry stomachs while accommodating your diet. You agree that a little kick to start your week is always welcomed. The new Green chilli burger with avocado, or the hottest burger around, brightens up your palate, while spicing up your life. The house made green chilli burger is accompanied by chilli sauce and sweet potato fries, a real treat to those who can stand the pain.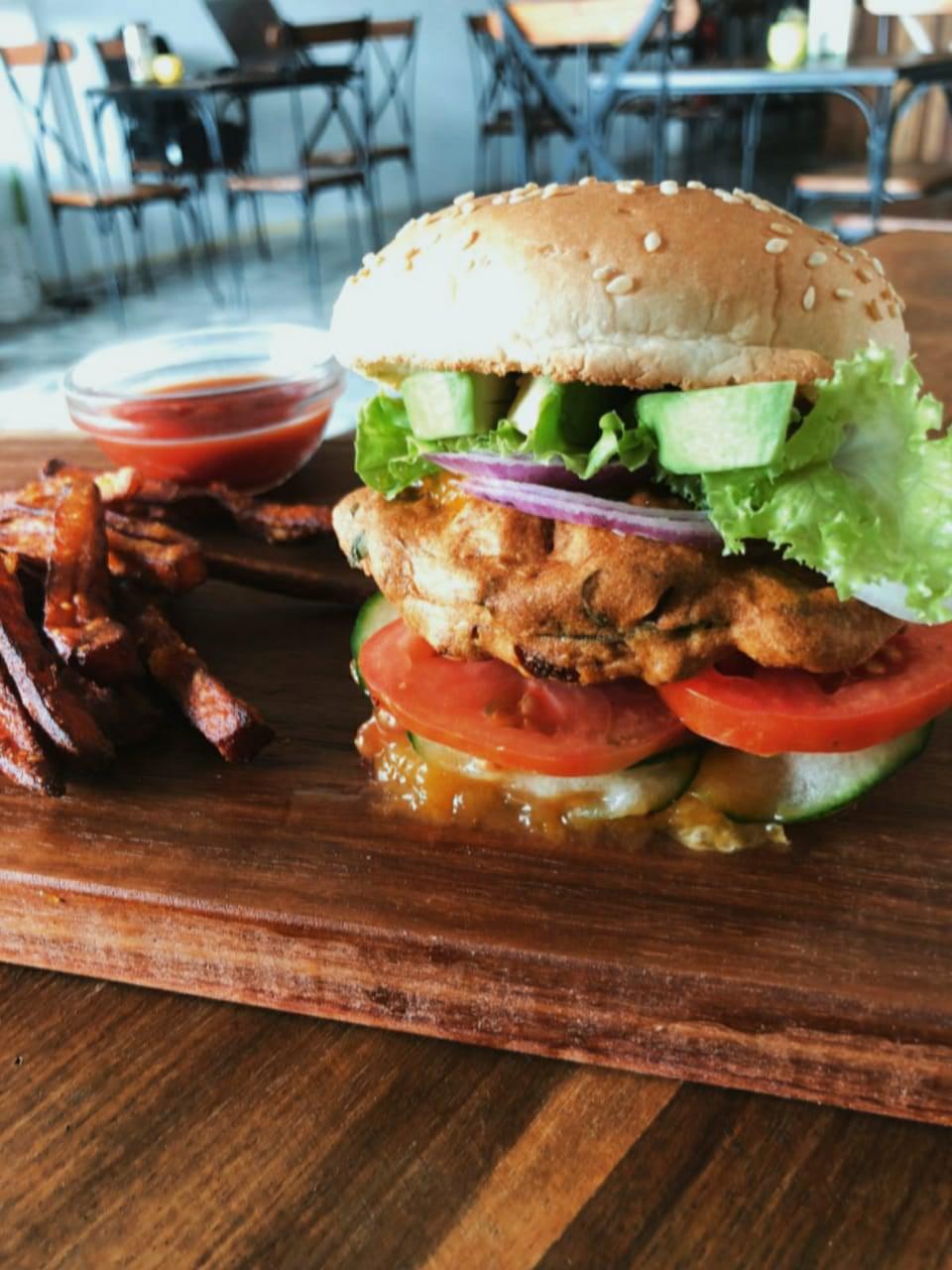 The Spice full Masala Burger
Eat it with your fingers and taste the juiciness of the masala burger with fresh avocado and onions. Also house made, this burger is 100% designed to awaken all your gustative senses. Accompanied by mango chutney and crisp sweet potato fries, this mix of flavours will amaze you!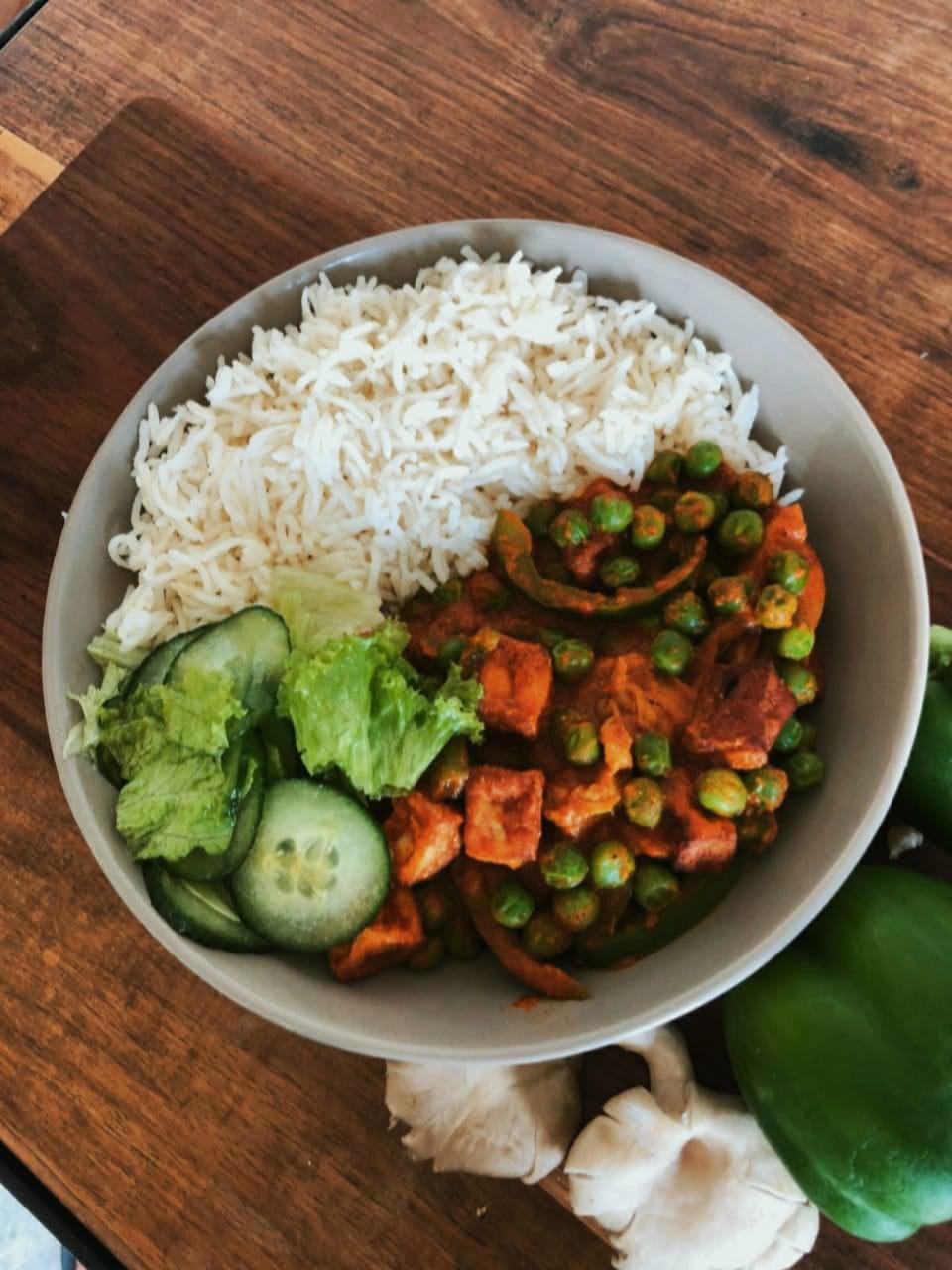 Chew-Chew
To the fusion food lovers, this mixture of fresh oyster mushroom and tofu curry will dazzle you by its taste. This textured mushroom is known for its uniqueness and taste, and mixed with a marinated tofu in a spicy sauce, we cannot ask for a more imbued plant-based spicy curry, accompanied with green veggies.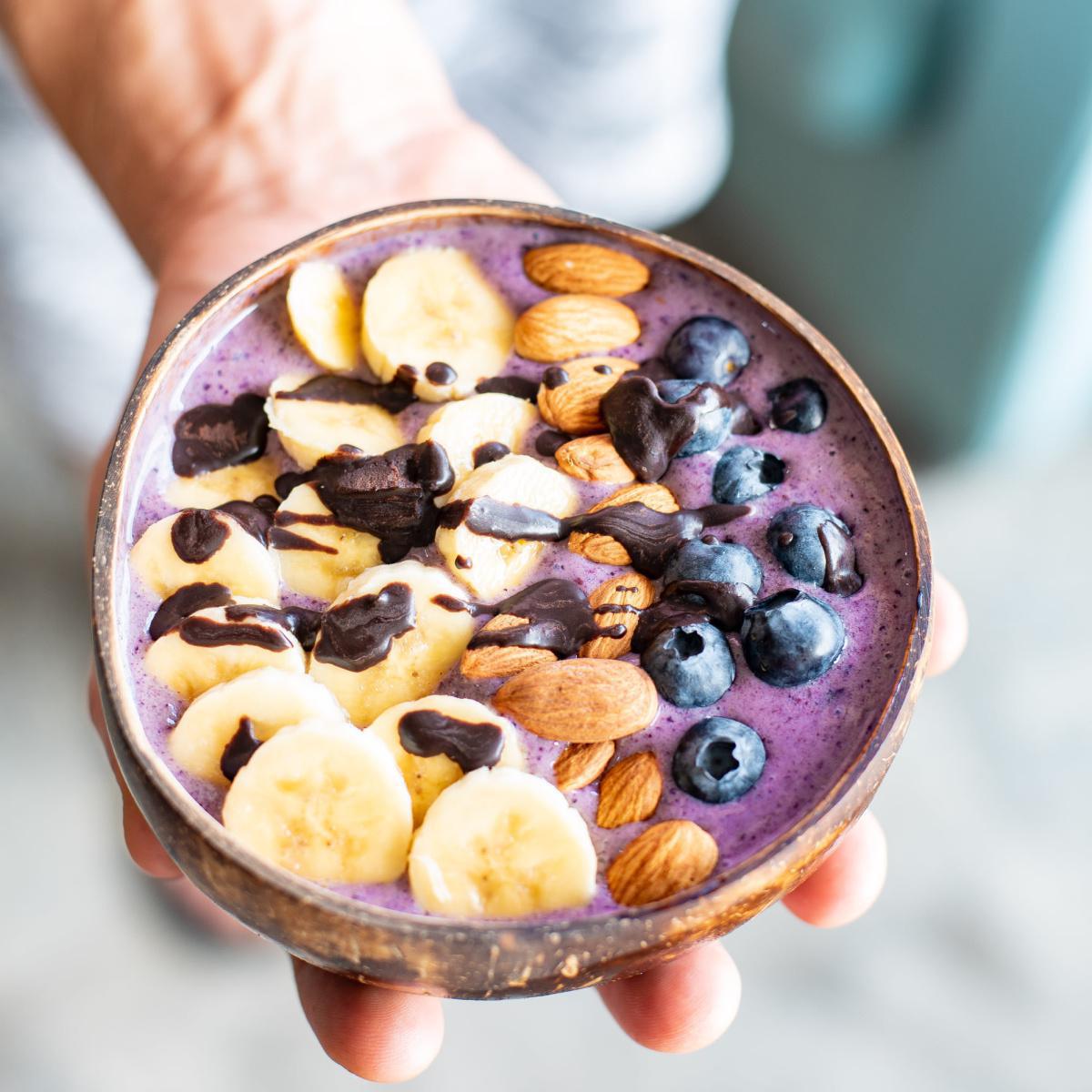 We love it berry much!
A yummy bowl of fruits and creamy puree, the blueberry and banana smoothie bowl is the kind of treat that will delight you. To either start or end your day, this creamy and ice cold treat, garnished with nuts and fresh fruits can be the ideal breakfast or dessert, and why not take it as a little snack in between!
Oh ricotta!
If you're a Gourmet lover with a big appetite but want to keep it healthy, Eat with Fingers has exactly what you need. What about an aubergine and lentil lasagna bathed in a well seasoned tomato sauce complementing the layered grilled aubergines. Top with a creamy homemade ricotta, these lasagnas are a rich and healthy treat, to share or to keep to yourself!
To grab a savory or sweet meal you can drop by :
Mon - Thu 08:00 - 15:00 & 16:00 - 19:00
Sat - Fri 08:00 - 15:00 & 16:00 - 21:00
Delivery is also available through deliverydodo.mu and hungrydodo.com. And yes! To enjoy the pleasures of the charming restaurant, dine-in is also possible at Eat with Fingers.