Is technology your friend or your enemy? A prominent question was answered on Lavwa Zenes Radio Show this Thursday. This new episode of Lavwa Zenes welcomed two tech enthusiasts and experts: Damien Mallet Mechatronics Engineer, Founder of Design & Make Electronics Ltd but Research Assistant at University of Mauritius as well as part-time lecturer at Polytechnics Mauritius. Our second guest was Nathan Munger, Programme and System Administrator, part of his work involves server maintenance, a breathtaking career for his young age (yes, Nathan is only 18!)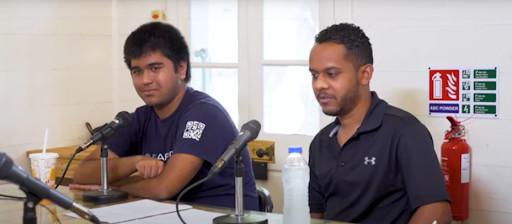 First question that arose, is technology essential in today's world? A question to which Damien answered, "Technology may be not essential but it is definitely very useful in today's world. However, it all depends on how we are using technology".
According to another school of thought mentioned by Nathan, we are relying more and more on social media as those platforms are being used everywhere. Nathan also raised the point that Technology / Social Media gives a great boost to our social status, we used it to be aware of what is happening around us.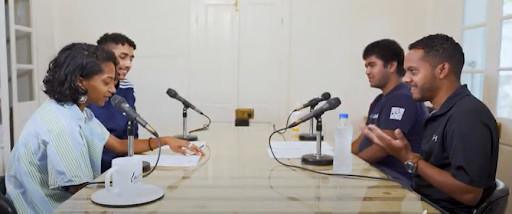 We cannot deny the fact that technology is now omnipresent. From this statement emerged questions about Cybercrime. A topic which clouds our mind with lots of doubts especially with the fast-evolution of technology. To partly tackle this issue, the company where Nathan works is working on new protocols that will help people to protect themselves while browsing on the Internet.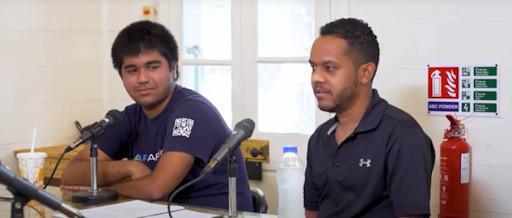 Damien further entrusts us that it is important for people to be educated about how to use Internet/ Technology. They need to be conscious about the potential drawbacks and online dangers. This education needs to start at the youngest age through school classes yet it also needs to be at an international level, since almost everyone uses technology, both young and old.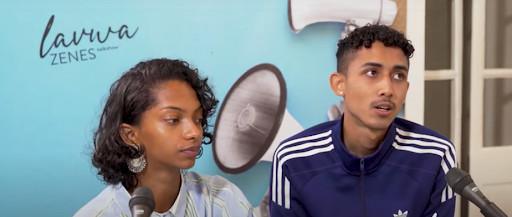 This 7th episode of Lavwa Zenes also revolves around the topic of Dark web! What is the Dark web? A word that we heard quite a lot but do we know the real meaning? This is what you're going to learn through this radio show. Browsing Dark web is not illegal but using it is, by using it we mean ordering illegal stuff, for example. Yet, the Dark web has been useful when it comes to the spread of information. For example, with the Covid-19 outbreak in China, the information was only spread through the Dark Web since the Internet is censored there.