Do you agree that for some whatever reason, food served in a bowl seems much more attractive and interesting? Yes, the craze is real and you'll see that as soon as you press that login button onto Instagram, your news feed will spark you with mouth-watering pictures of rice bowls, noodle bowls, veggies and lentils bowls and cereals-fruits bowls.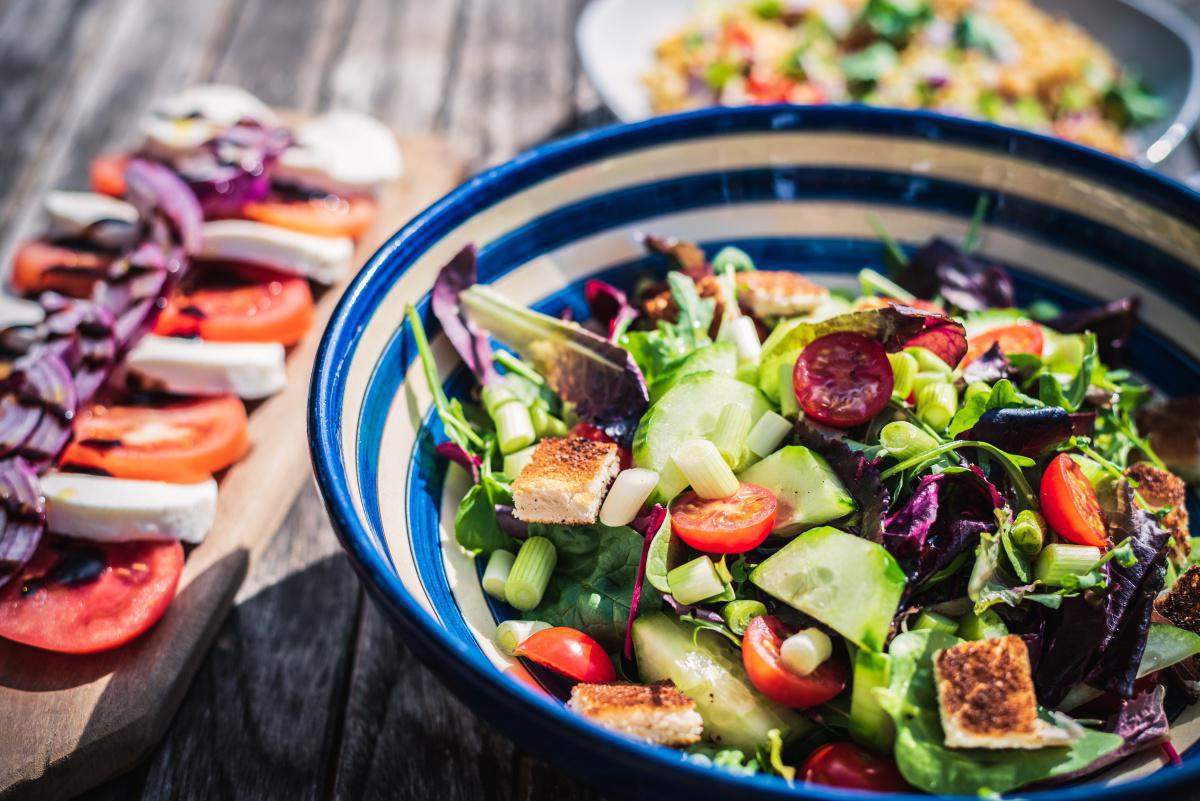 Loaded with natural ingredients good for the body & the mind, the term "healthy bowl" was born! If you never tried one, jump on the bowl train as Eat with Fingers will bowl you over with their flavours-packed healthy bowls.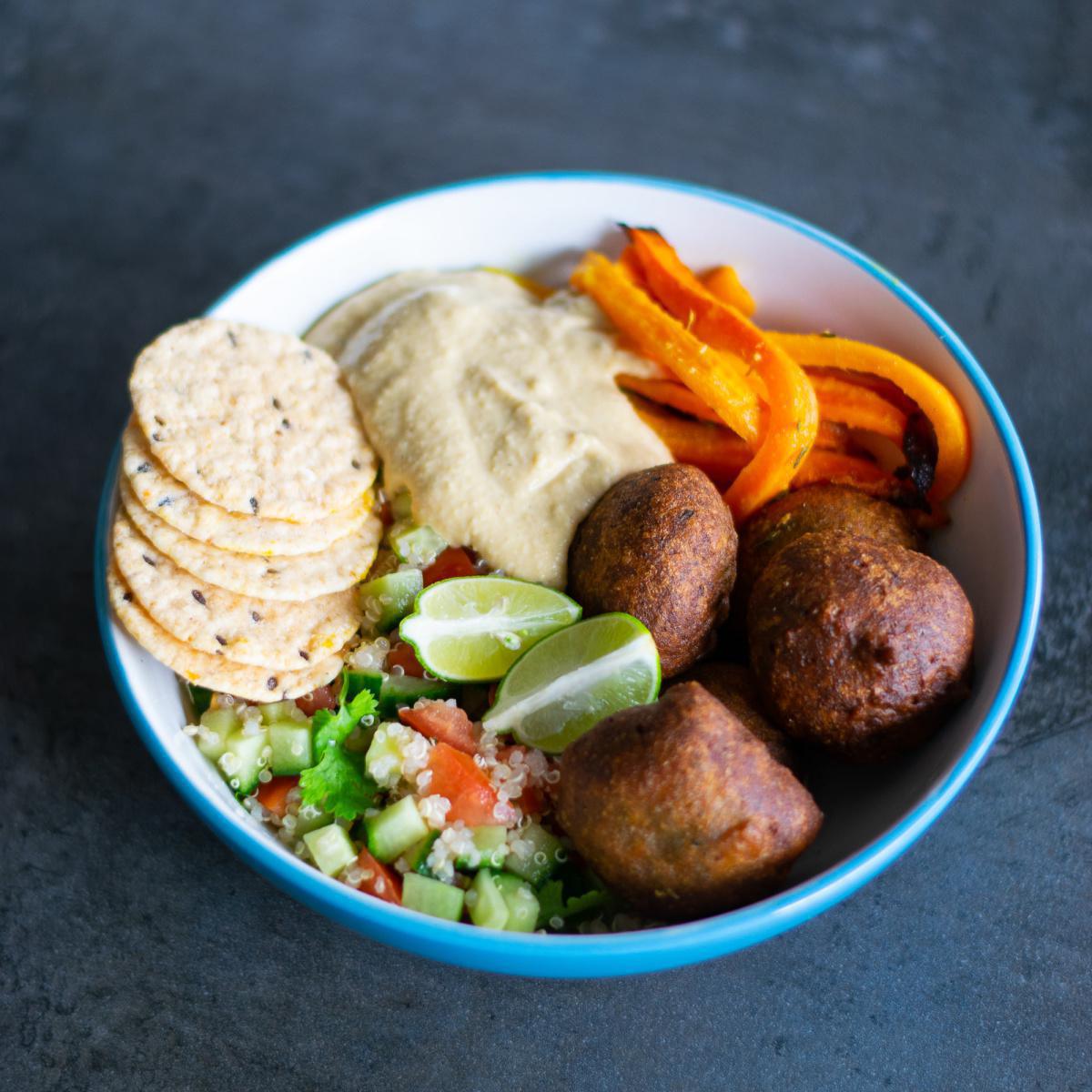 The protein loaded bowl
Having as main components their lusciously creamy house-made hummus and house-made falafel made from ground chickpeas and fava beans. Aptly named, with the Eat with Finger's protein loaded bowl, you'll taste some fresh quinoa salad, topped with paprika and gluten free crackers which adds crunch to the mix!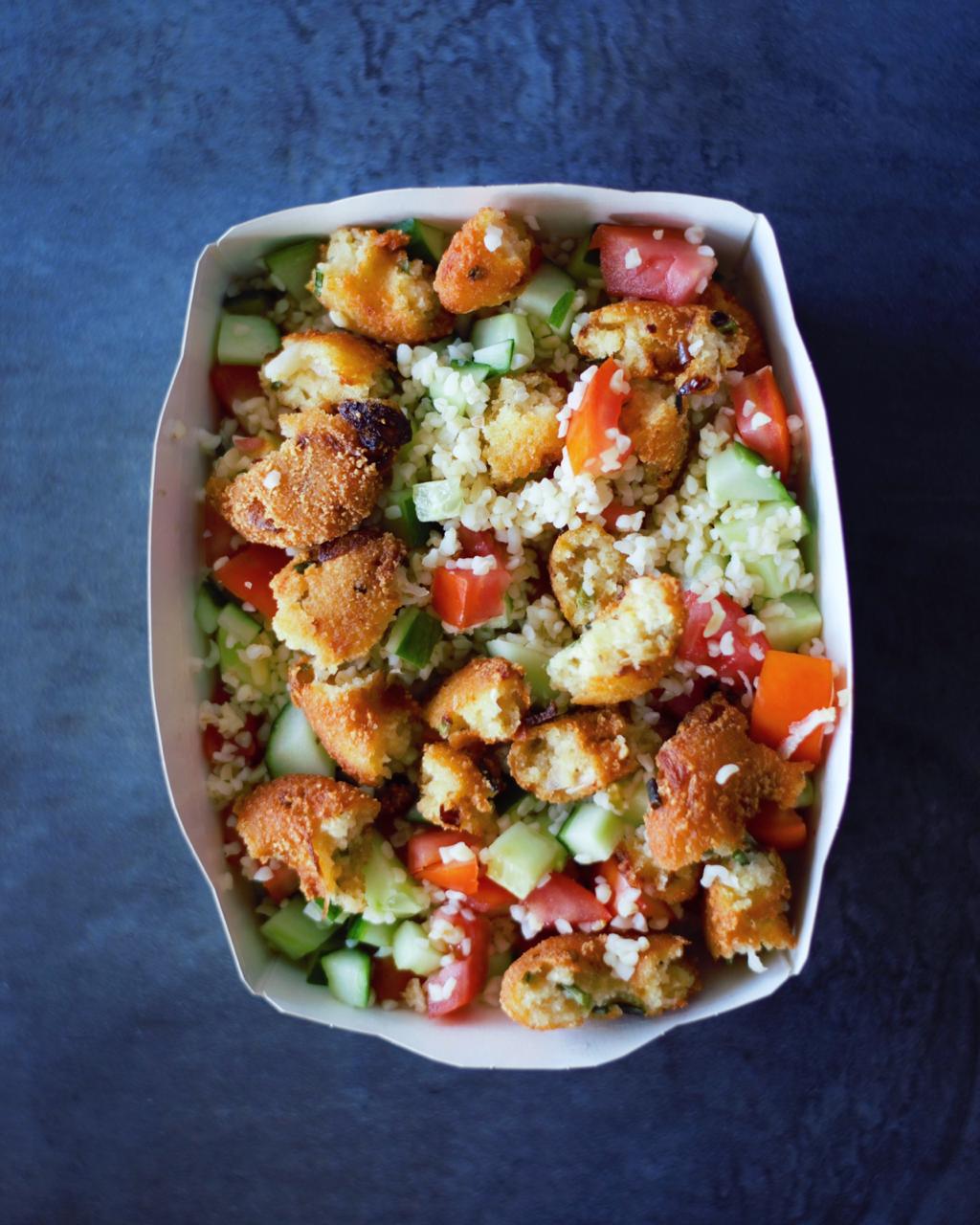 Ever taste some chilli bites tabbouleh?
The Tabbouleh is a Traditional middle eastern dish which is a delicious blend of bulgur wheat, parsley, cucumber and tomatoes topped with a bright garlic-mint-olive oil dressing. Pros side of the tabbouleh? You can play around with the different mix of veggies and spices!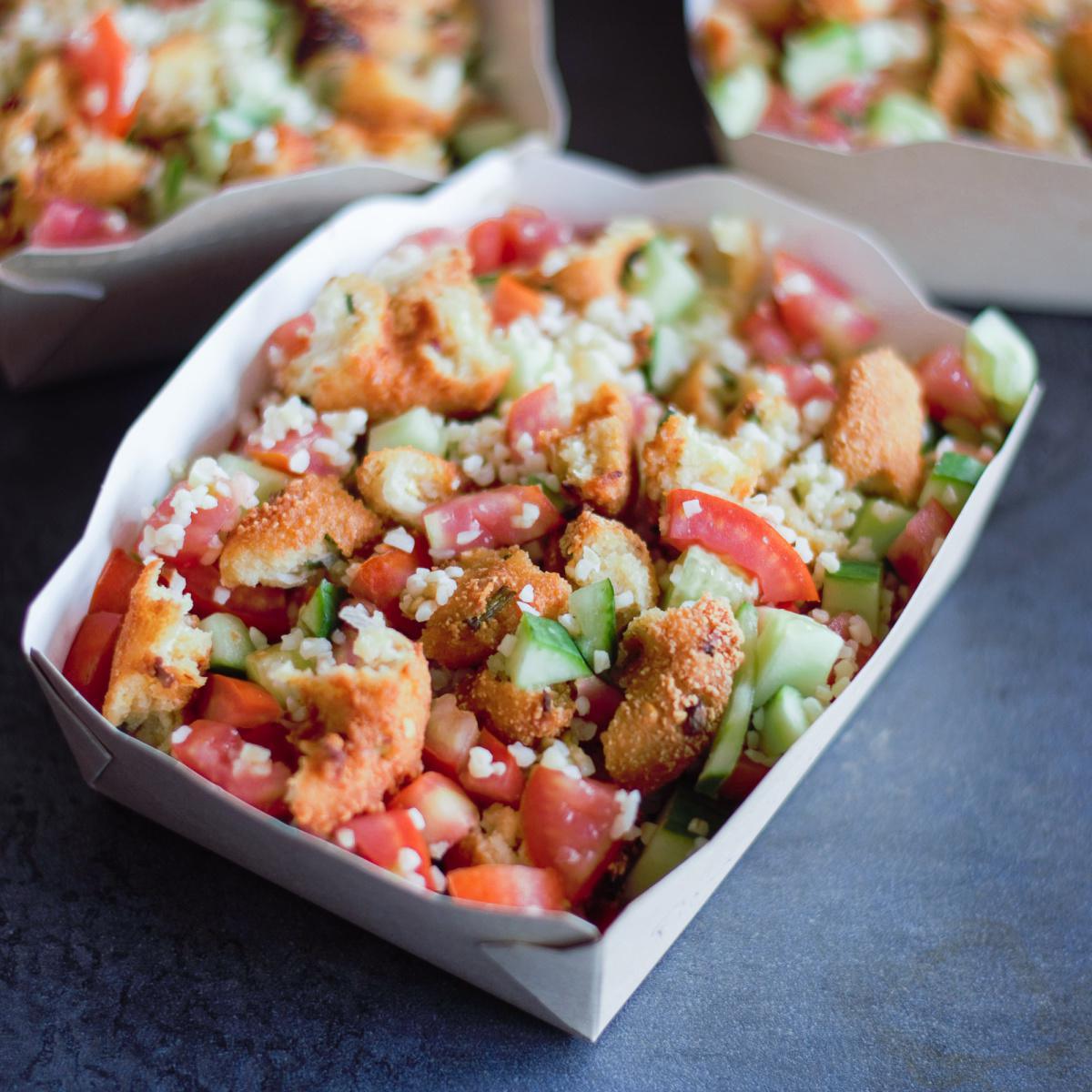 Well, at Eat with Fingers things take a different turn with the tabbouleh recipe. Combining cucumber, tomatoes, mais and quinoa, all bathed in a home-made dressing, to spice up your bowl, some chilli bites are also added to it. Chilli bites are spicy snacks made with chickpea flour, finely chopped herbs and chilli flakes (of course)! Coarsely chopped, the chilli bites overspread the tabbouleh for an explosion of flavours in a spoonful.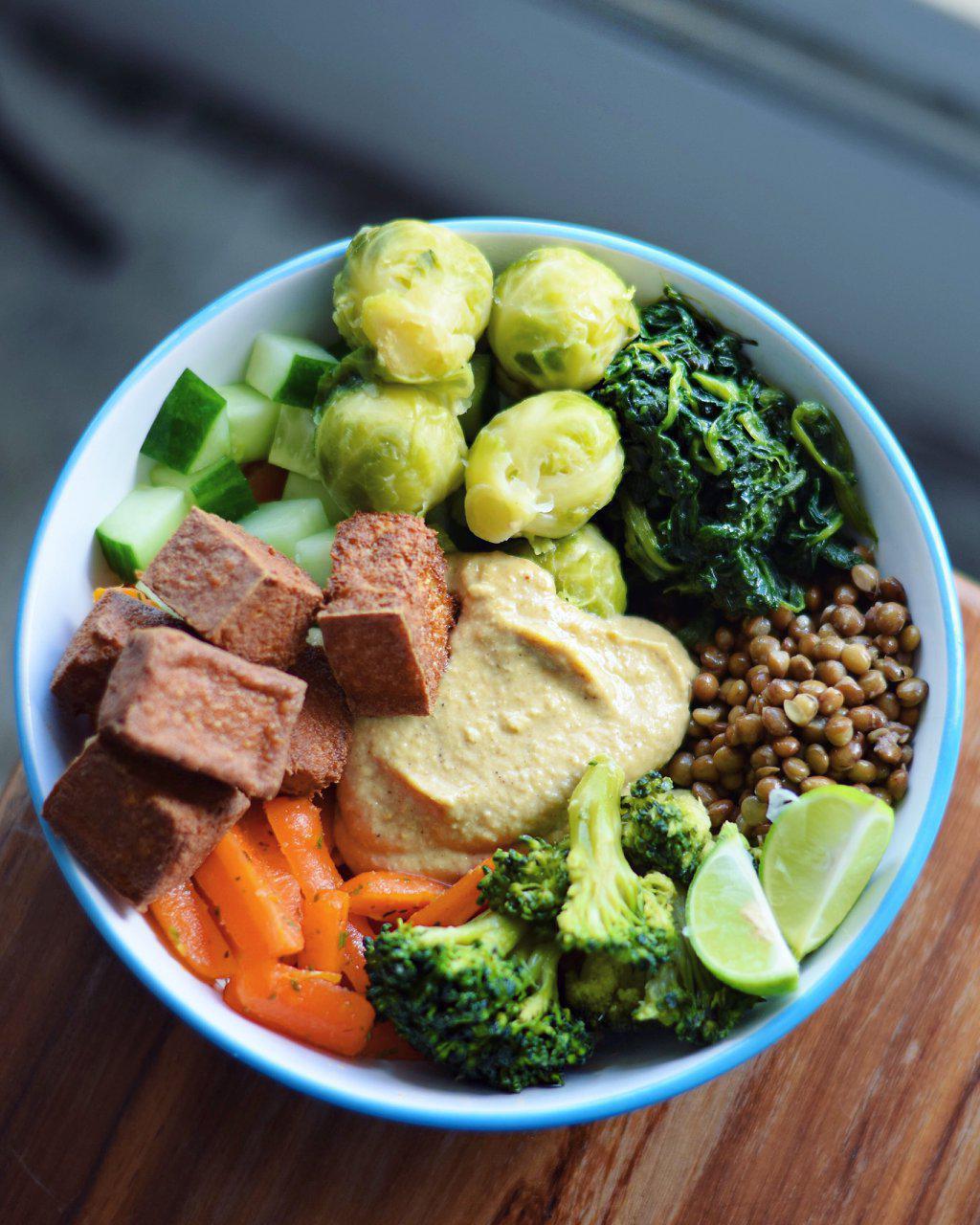 A Symphony of colours in a nourishing bowl
3 greens a day keeps the doctor away! Well, that is not really the exact saying but different shades of green in your bowl definitely boost you up! Adding some elements to your greens creating an outburst of colours, the nourishing bowl is made of spinach, broccoli, brussel sprouts mixed with fresh mushrooms, oven carrot and marinated tofu topped with a spoonful of home-made hummus.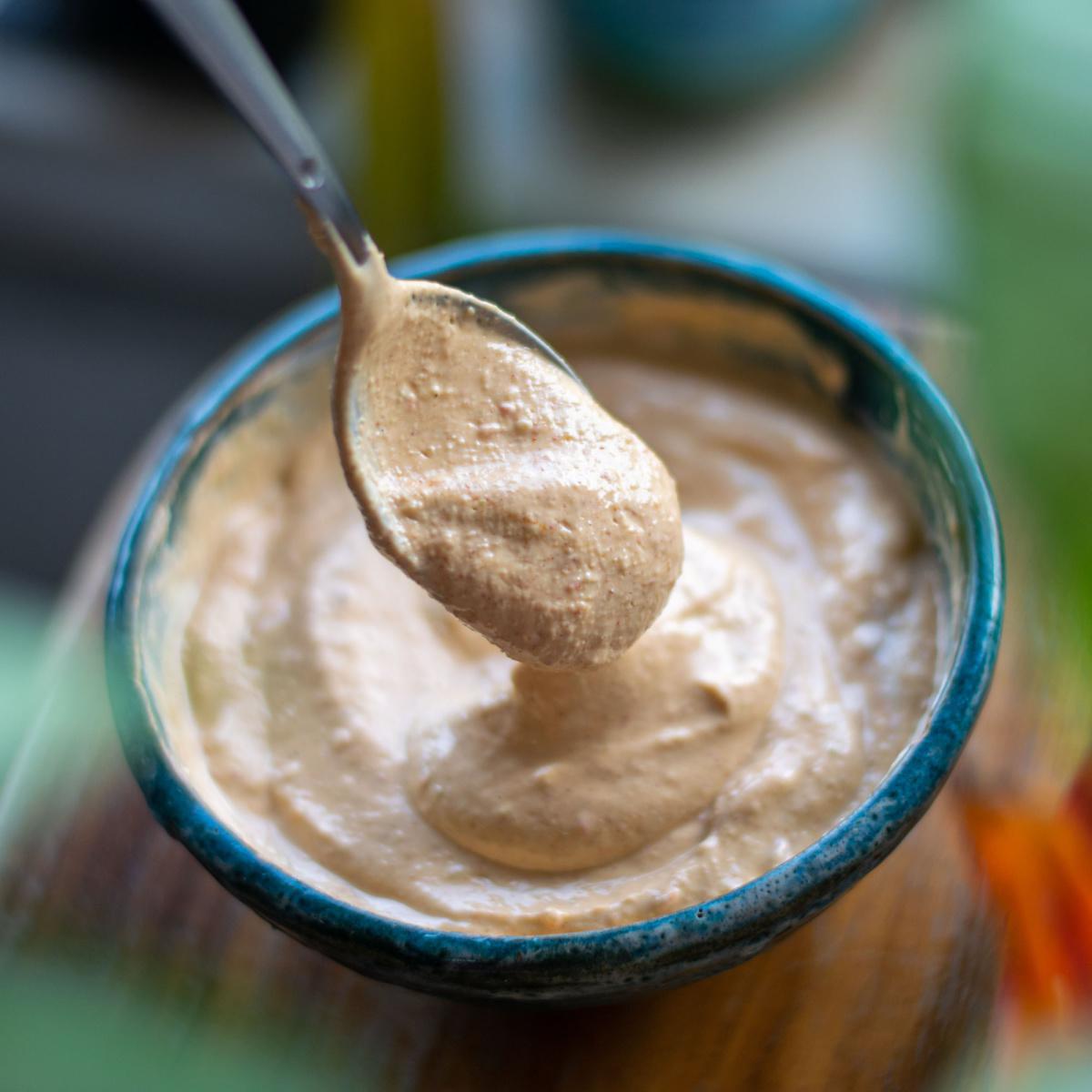 Served with a twist of freshness and lightness, stimulate your taste buds and give the "healthy bowl" a try!