As the end of year is approaching at a great pace, being a little multicultural island, Mauritius will soon dress up to the colours of Diwali and is getting ready to celebrate.
On the 14th of November, everywhere across our tiny paradise homes will be decorated with clay lamps, families come together and the entire island lights up in beauty!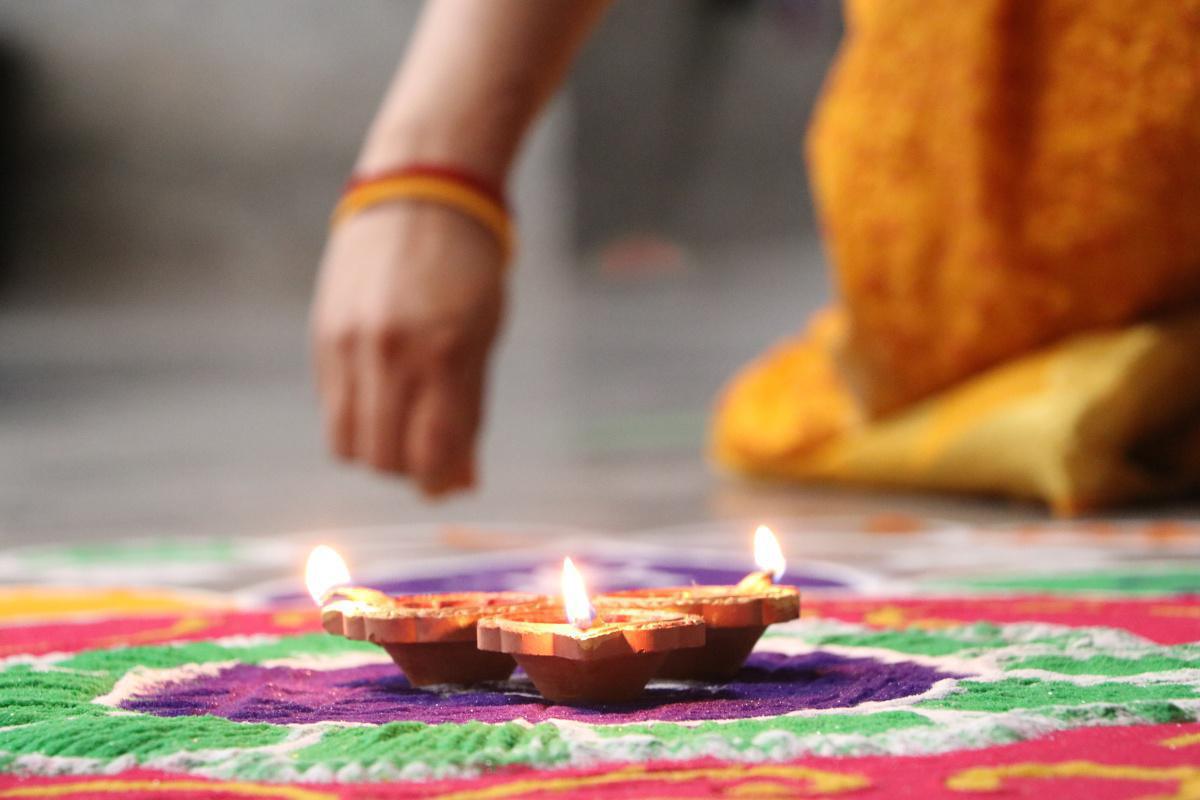 Every festival celebrated in mauritius is a chance to jump onto the tastiest traditional dishes. Yet, what makes Diwali special is the infinite number of sweet treats you get to taste.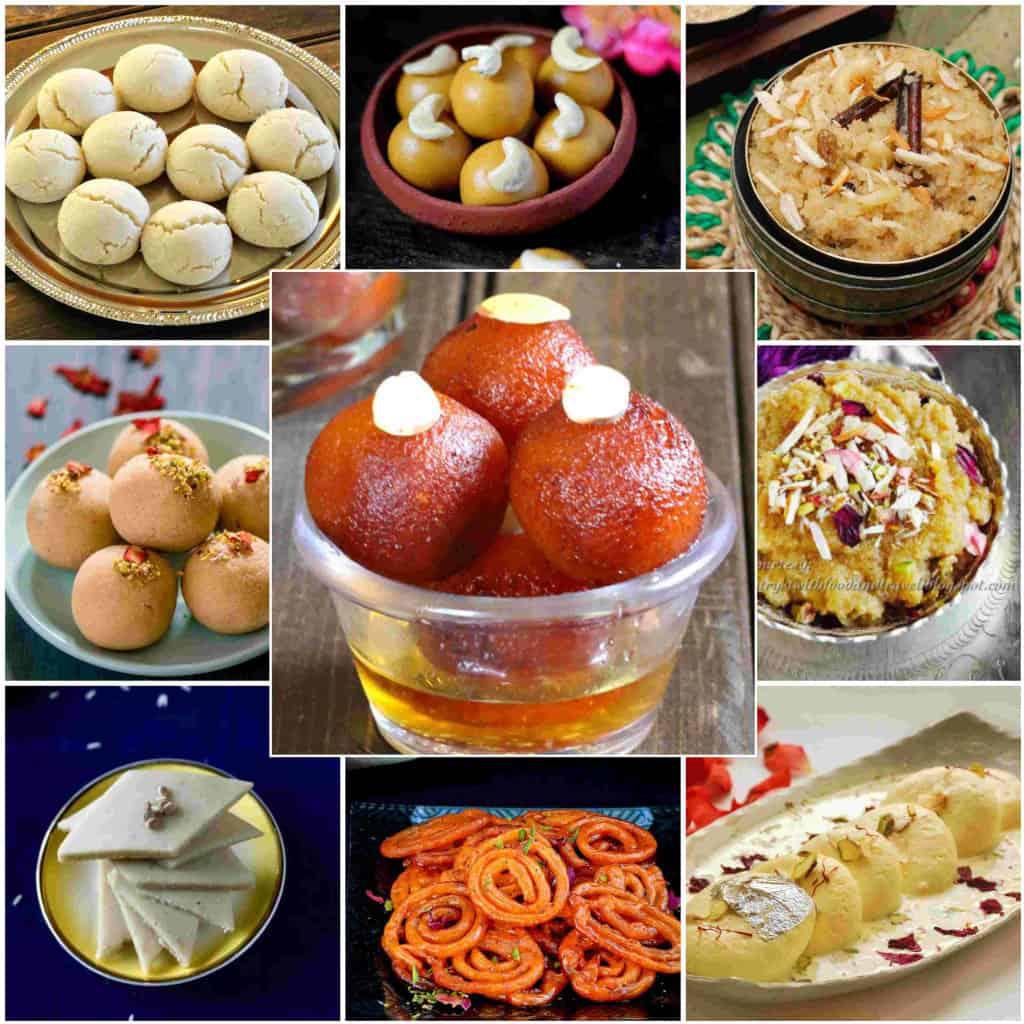 Credits: Cook with Kushi
What about making your own sweets this year?
Coming straight from India, we're serving you one of the best Milk Burfi recipes from "Cook with Kushi" blog. Burfi is a popular Indian milk based sweet that is prepared during festivals like Diwali. Burfi can be savored in different flavours such as the almond, pistachio and even chocolate burfi.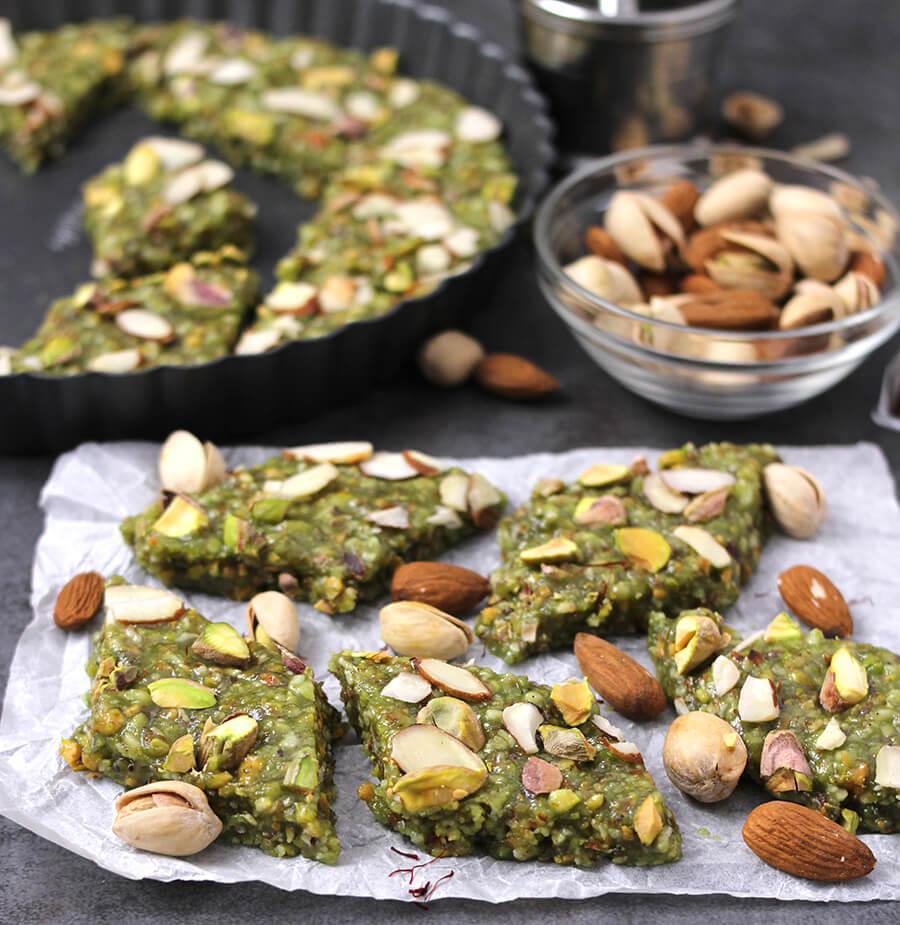 Credits: Cook with Kushi
Ingredients you will need!
This method using milk powder is quicker and easier without any compromise in taste:
⅓ cup of ghee or brown butter

1 cup of whole milk

3 cups of milk powder

¾ cup of fine sugar

¼ tablespoon of Cardamom (elaichi) powder

2 tablespoons of almond or badam (roughly chopped) for garnish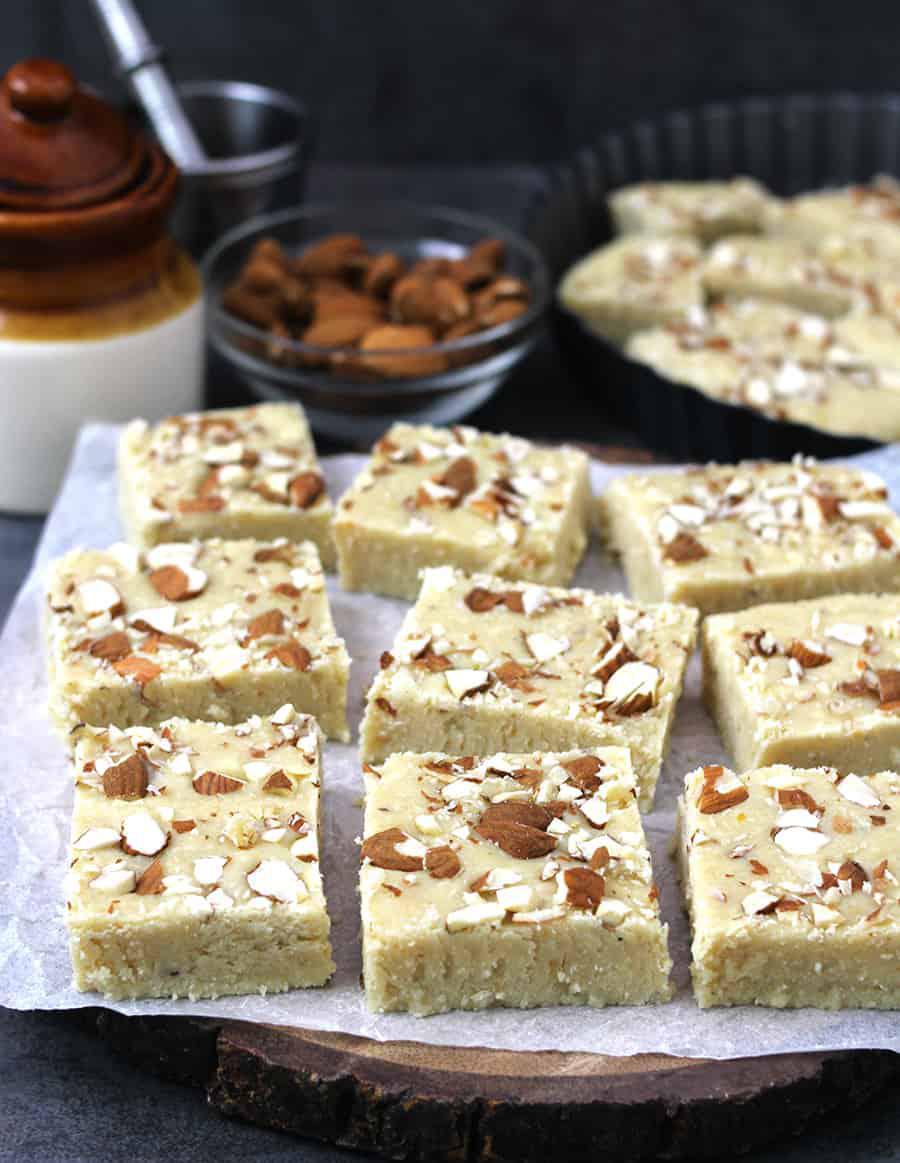 Credits: Cook with Kushi
The steps you will need to follow word for word!
Step 1: Heat the ghee in a pan and if you choose to use brown butter, that's fine, just heat it until it melts and become light golden in colour.
Step 2: Add the whole milk and bring it to boil on low flame. Be watchful! You will have to keep stirring to prevent it from burning at the bottom.
Step 3: Once the milk starts the funny process of bubbling, gradually add the ¾ cup of milk powder and keep whisking while adding so that there are no lumps.
Step 4: Continue stirring on low flame for 2-3 minutes.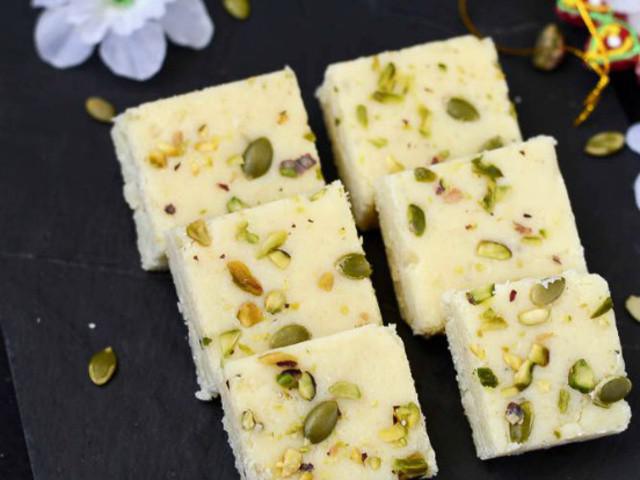 Credits: Cook with Kushi
Step 5: Add sugar and mix everything together but you will have to keep stirring on low flame continuously for 10 minutes until the mixture forms like a dough and the ghee starts separating from the pan.
Step 6: Add cardamom powder, mix then switch off the flame. Transfer the mixture to a greased plate or pan and smooth it with the back of a spatula.
Step 7: Garnish with the nuts of your choice and let set for about one and a half hours or two. Once set, cut into desired shapes and they are ready to be served!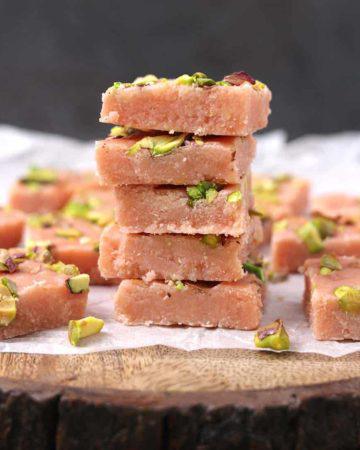 Credits: Cook with Kushi
Some little tips to make the perfect milk burfi!
The entire cooking process is done on low flame!

To check if you're on the right track, take a small piece of the mixture and try to roll it to form a ball. If you are able to do so, it means your burfi is done and it's time for setting it.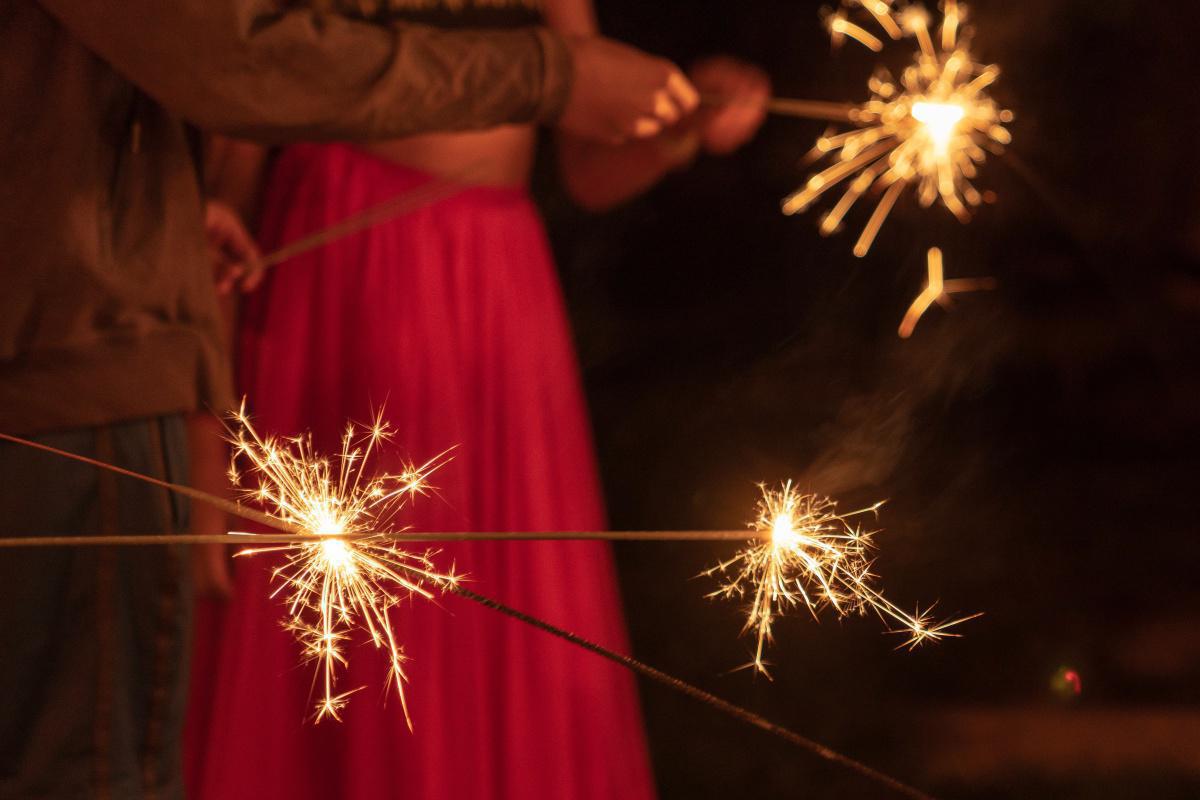 As we wave winter goodbye, we say hi to the holidays season! Wishing you a happy Diwali and may the light be with you!