Photo Credits: Krishna Pentayah
The grounding of the MV Wakashio in our blue lagoons wreaked havoc amongst the citizens. Sadness and anger had seeped into our minds due to this tragic situation. However, we successfully managed to put these feelings at bay and build a feeling of unity and "Mauritianism" for the own good of our marine ecosystem!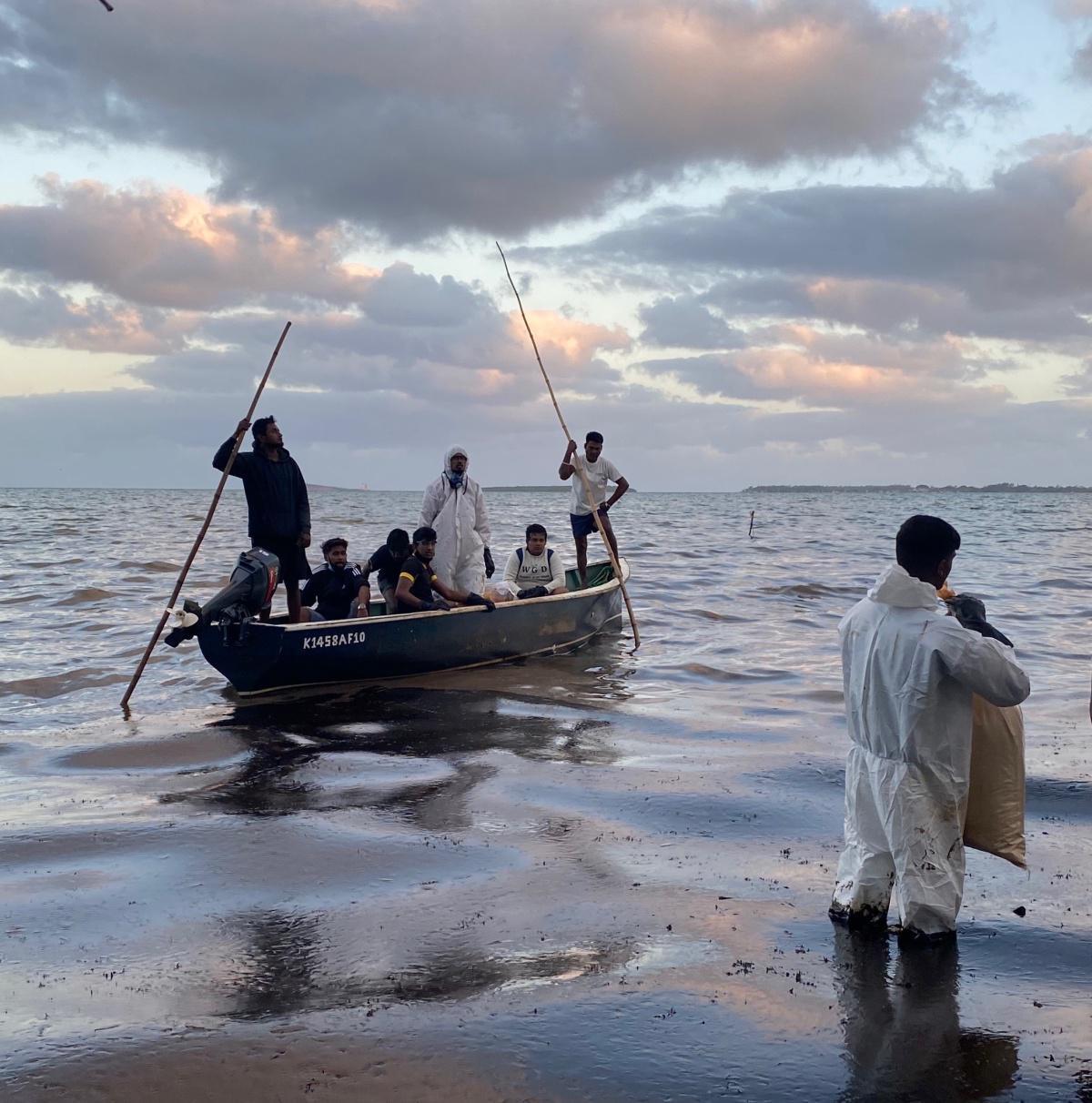 Photo Credits: Krishna Pentayah
No age is too young to make a positive change. And when it came to saving our turquoise tinted habitat from turning into slick oily black, thousands united and shed their differences. Many donated their hair for making buoys in order to stop the oil slick from reaching the shores, while others joined hands in clean-up of lagoons. This adversity clearly showed that it is inked in the heart of any islander that sea life matters! Let's meet the young Mauritians who actively work to save our lagoons and learn about their story.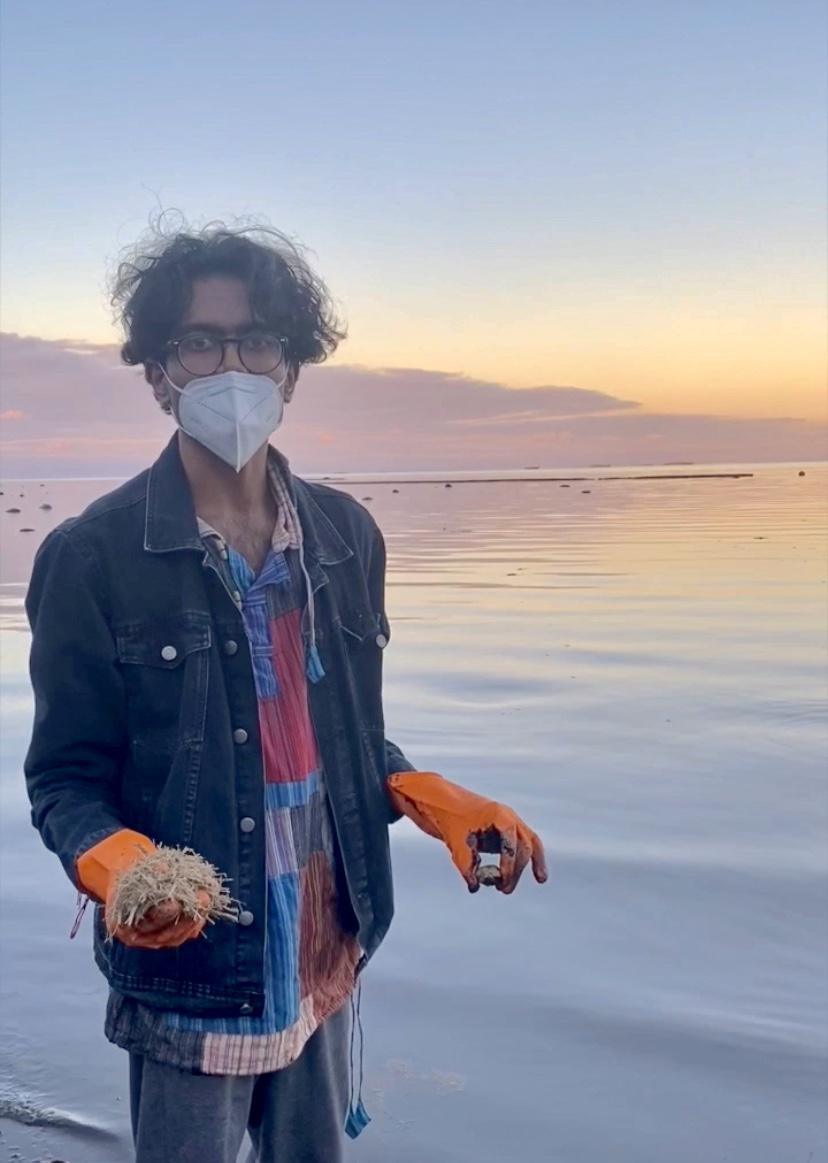 Photo Credits: Krishna Pentayah
Krishna Pentayah: President & Founder of Sov Lanatir
Poet, Artist, nature passionate, sea lover at heart, Young Krishna Pentayah is the President & Founder of Sov Lanatir. The organisation is made of a group of enthusiastic young Mauritians willing to fight against environmental pollution in an unconventional manner!
"As a sea lover, I am very much concerned about the oil spilling, making this situation one of the worst ecological disasters of Mauritius's history. I believe this is our responsibility to find solutions. Hand in hand, we need to gather and do the maximum with the existing resources such as our own hair, sugar-cane residue and bagasse to make buoys which can limit the oil spill damages" says Krishna.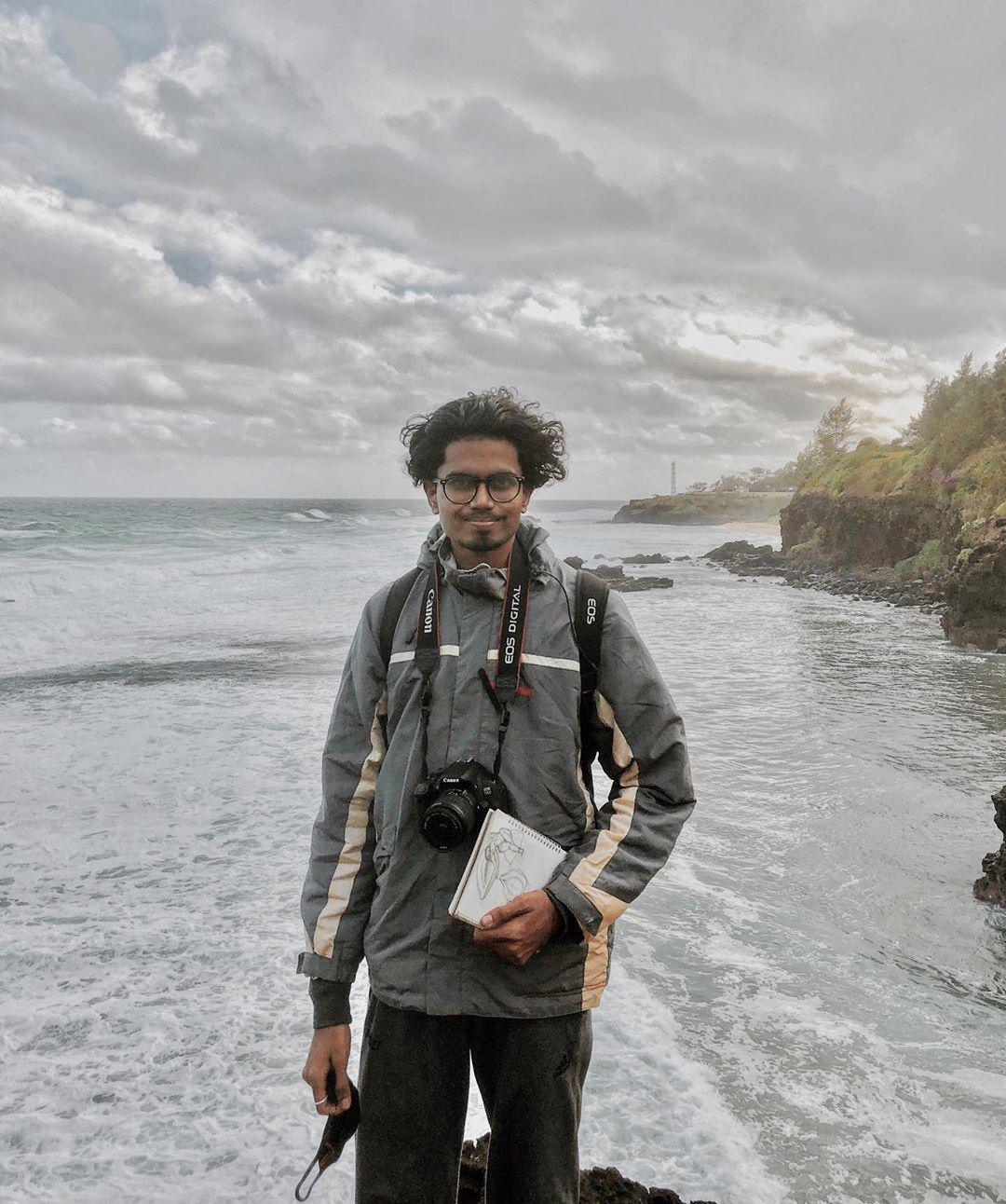 Photo Credits: Krishna Pentayah
According to the young founder of Sov Lanatir, Mauritius is on the verge of hard times ahead, some of these impacts would be contaminated seafood in the neighbouring society leading to illness, in turn affecting our fishermen economically. Looking towards a positive aspect, the rage caused due to this situation quickly turned into a feeling of unity, of solidarity and of being a proud patriot of the Mauritian family, assures Krishna.
"If only everyone could feel the Sea the way poets and poetry do, the Oceans would have been a better place." - Krishna.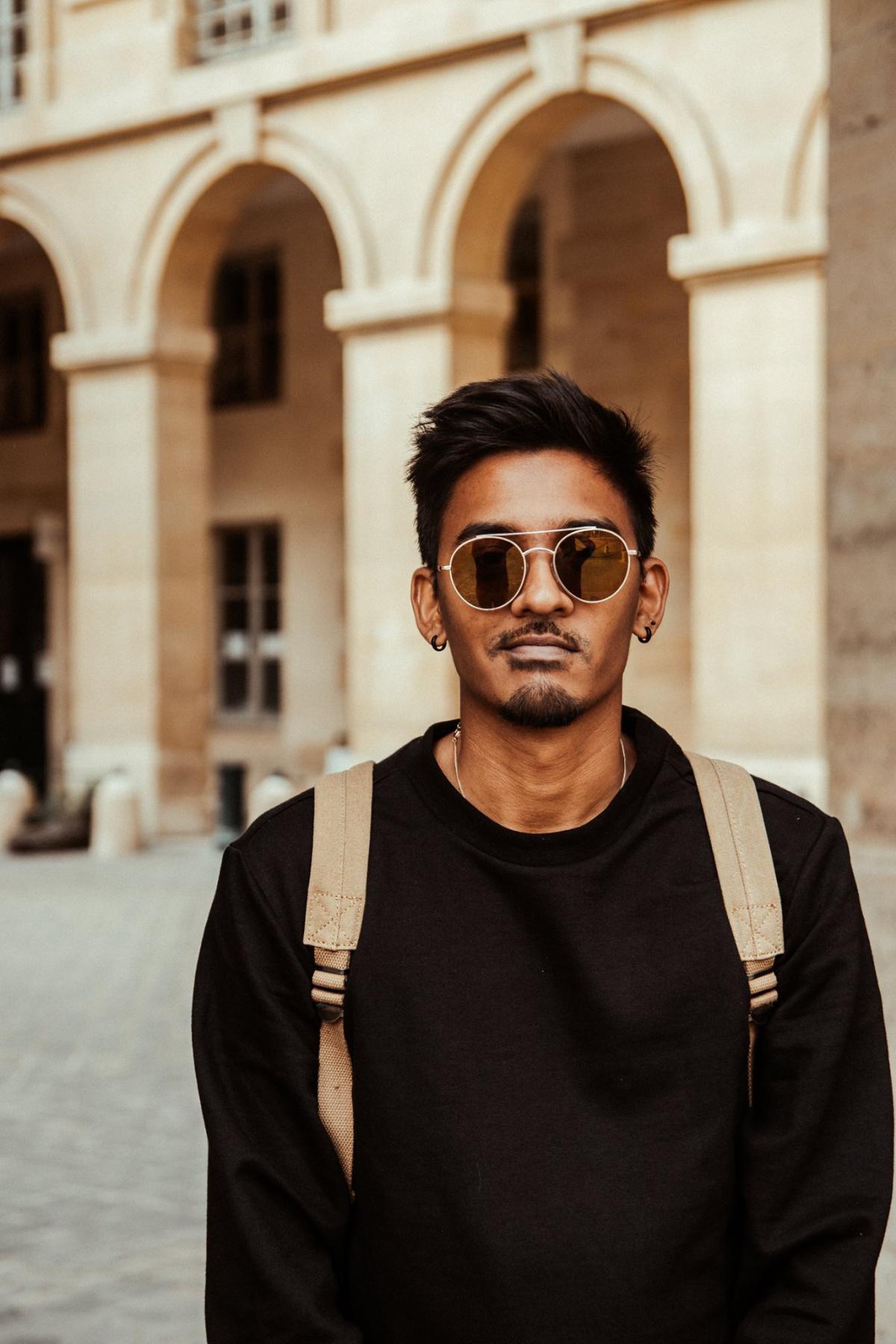 Photo Credits: Dylan Mannick
Dylan Mannick: One of our brave volunteers!
As soon as this crude oil had been released in our lagoons, this young professional photographer and filmmaker - Dylan, did not hesitate to drop his camera for a mask and a pair of gloves to give a helping hand in the beach clean up. Members of two NGOs, Sov Lanatir and Eco-sud, Dylan did massive work during the oil spilling episode.
Photo Credits: Krishna Pentayah
"For Sov Lanatir, sometimes I was on spot and sometimes I was driving around from tamarin and anywhere around the island where I had to pick up equipment, food, amenities needed for people that were on the ground amidst the crisis management. With the Eco-sud team, we were mainly at mahebourg waterfront where we spent the day sewing buoys and transporting these thousands of metres long barriers into the sea. I also helped out with the making of several skimmers to take out oil".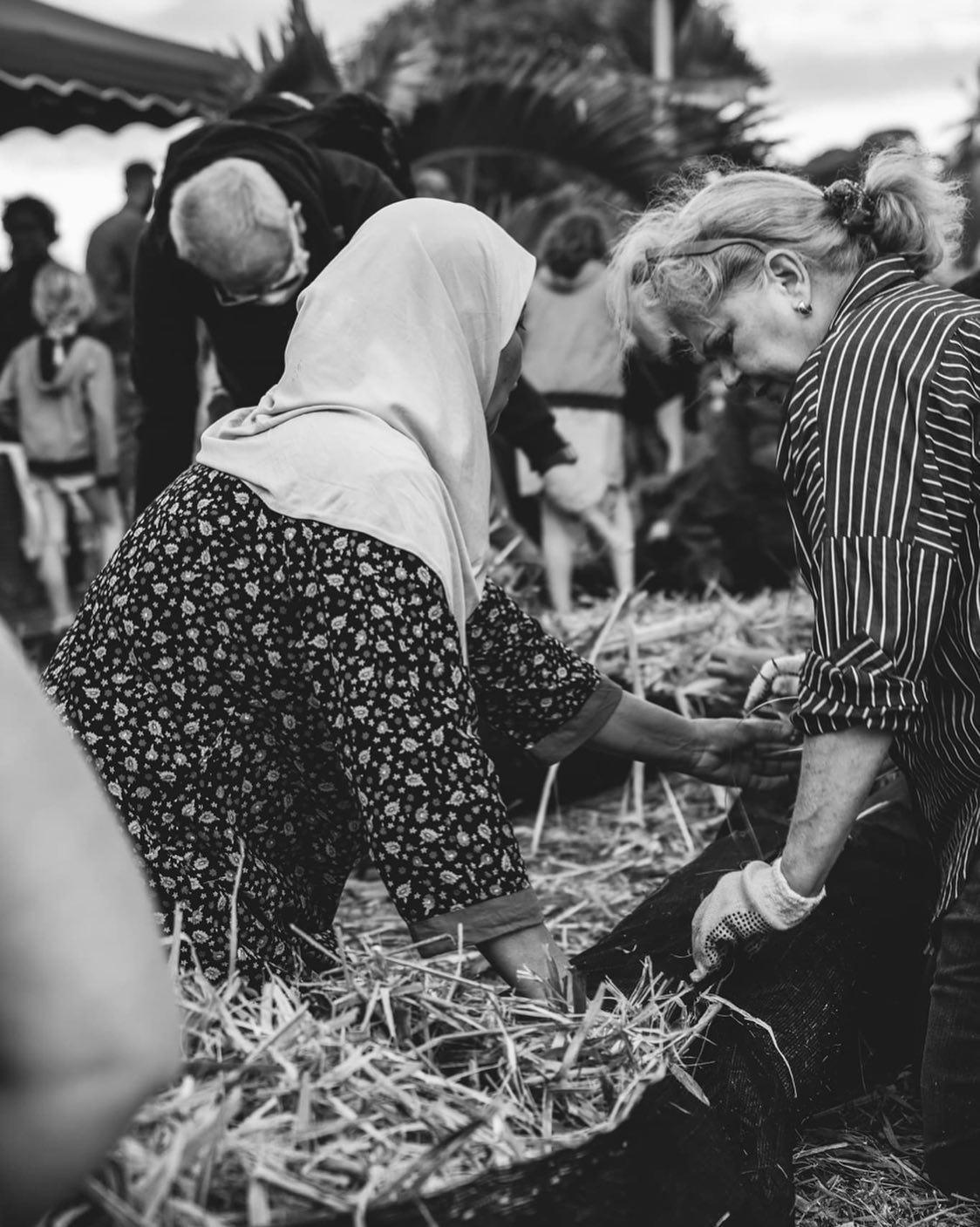 Photo Credits: Fadiltally Photography
From the lens of our talented photographer, "There will be a long term damage. An effective clean up work would be to extract bulk oil contamination thus reducing the geographical extent and duration of oil damage and allowing the natural recovery to start. Hoping that the east coast will get better quickly than what we are anticipating. I feel helpless and angry sometimes but I can't deny the outburst of solidarity which emerges from this".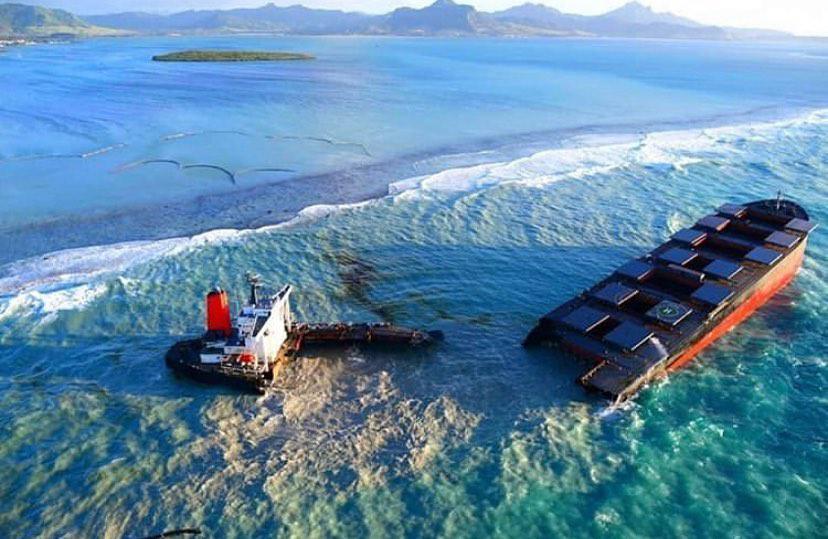 Photo Credits: Sov Lanatir Mauritius
The heart-touching story of Rajveer Magraja!
The oil spillage not only affected our lagoons and marine life but also, emotionally touched all the people living in the neighbourhood. Seeing this stunning turquoise blue water suddenly tarnished by the darkness of the oil spill has saddened everyone but even more the people of Mahebourg for whom, walking by the Waterfront, is part of their daily life!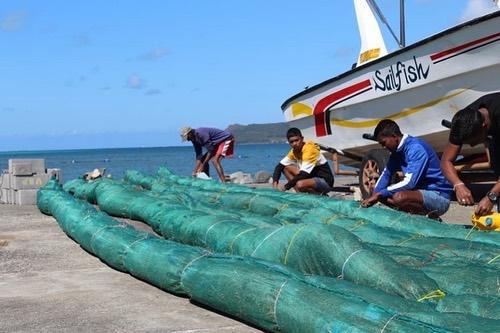 Photo Credits: Sov Lanatir Mauritius
Being a inhabitant of Mahebourg, Rajveer Magraja entrusts us that the oil spill happened on Thursday 6th of August at night but most people did not realise what was going on since it was quite dark at that time. However, when the inevitable happened, he started to help the members of Eco-sud for making buoys. "I highly appreciated this momentum of solidarity which shows Mauritianism at its pinnacle. Now, we have to help those who will be the most affected by this situation such as the fishermen", says Rajveer.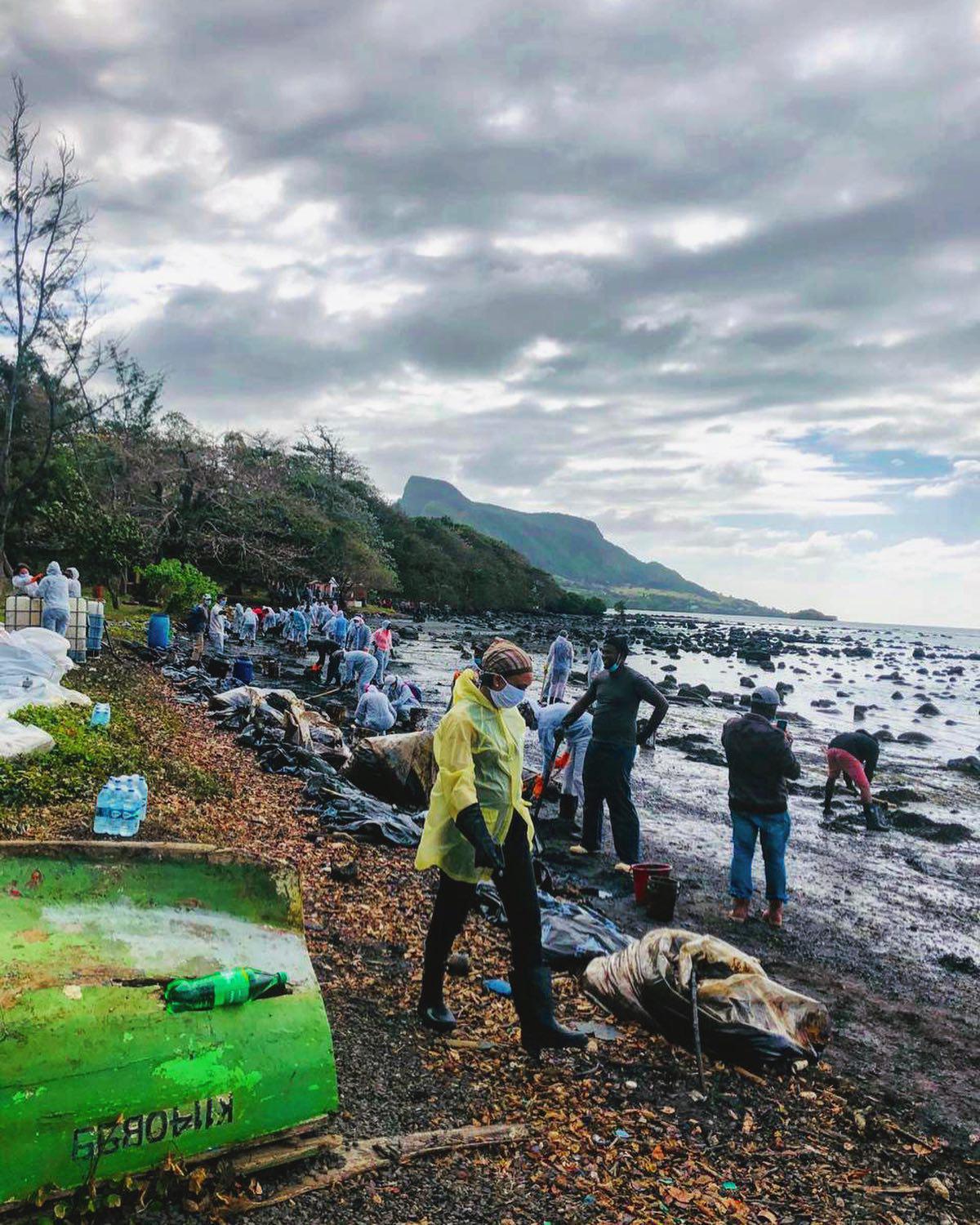 Photo Credits: Sov Lanatir Mauritius
Amidst this catastrophic eco disaster, , we must not forget one crucial thing: the people of Mahebourg! "I used to sit with friends near the Waterfront and have a little chat after work, go fishing in the rivers nearby. But, alongwith the marine ecosystem, the Wakashio chapter took away a great part of my childhood memories" sadly adds Rajveer.
When you are on an Island that is a tiny speck of Paradise in an Ocean so vast, the impact of any devastating event affects the whole community. Let's all learn from this adversity and protect the last of the rare marine life in our ecosystem.
Simultaneously, the local inhabitants' economic situation is critical. While there are talks of diversifying the economy and creating alternatives to sea-based income opportunities for people, there are more immediate concerns to be addressed. At a community meeting organized this Monday, by Rezistans ek Alternativ, the eco-socialist organization working in the area since the spill, for example, a diver in Mahebourg expressed the need for a survival scheme. This would help people deal with the immediate needs: food and debts. This economic relief is urgently needed, for a community whose livelihood was already precarious from the impacts of COVID-19 and closed borders on tourism.

Malina Cheeneebash