Originating from one case in China to causing a global Pandemic within just a few weeks, the Corona Virus or formerly known as the COVID-19 has taken over every nook and corner of the world and possibly has dominated every single News Channel recently.
Mauritius being a small Island Nation, the tiniest impact of this Virus can quickly turn into a nationwide outbreak in merely a few days. With this in mind, the Government of Mauritius has taken protective measures for this Paradise Island to still retain its tropical charm amidst this Pandemic. The country is on total lockdown until 20:00 Hrs on April 2nd, 2020 and with the amount of news being shared via various streams and online social media channels, it is quite difficult to make a difference between the truth and fake news.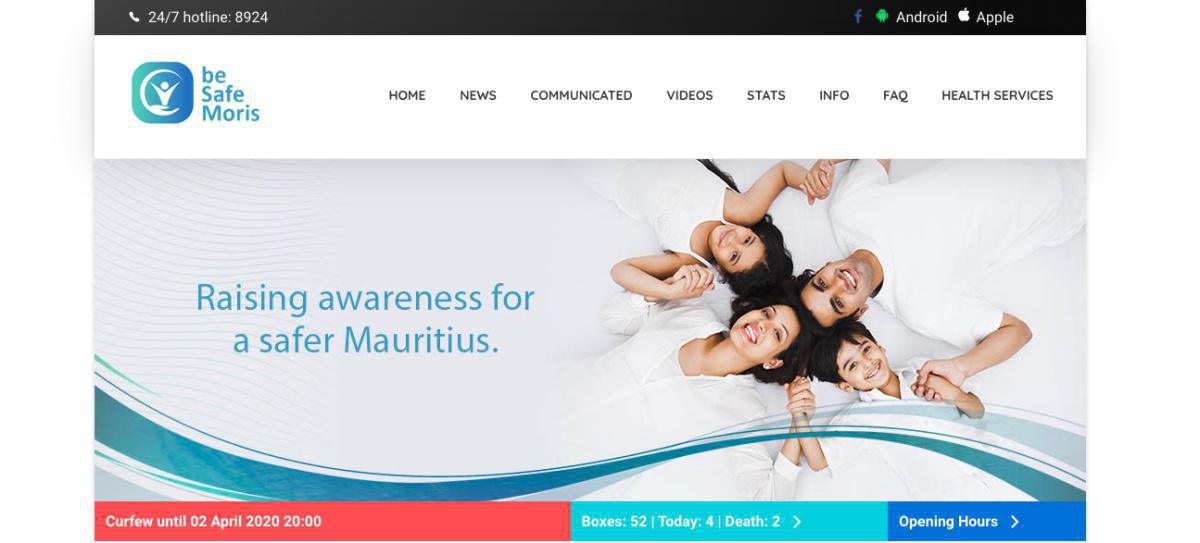 While all of us are finding solace during this confinement period, to help you stay safe at all times, Mauritius Telecom in collaboration with the Ministry of Health and Wellness of Mauritius, have put the technology to good use with the creation of BeSafeMoris.mu - A real time platform that provides you with up to date information and creates awareness about the evolution of this grave situation. The App along with its Website allows users to view on time information about Public Safety and preventive measures to be taken in order to deal with this global outbreak.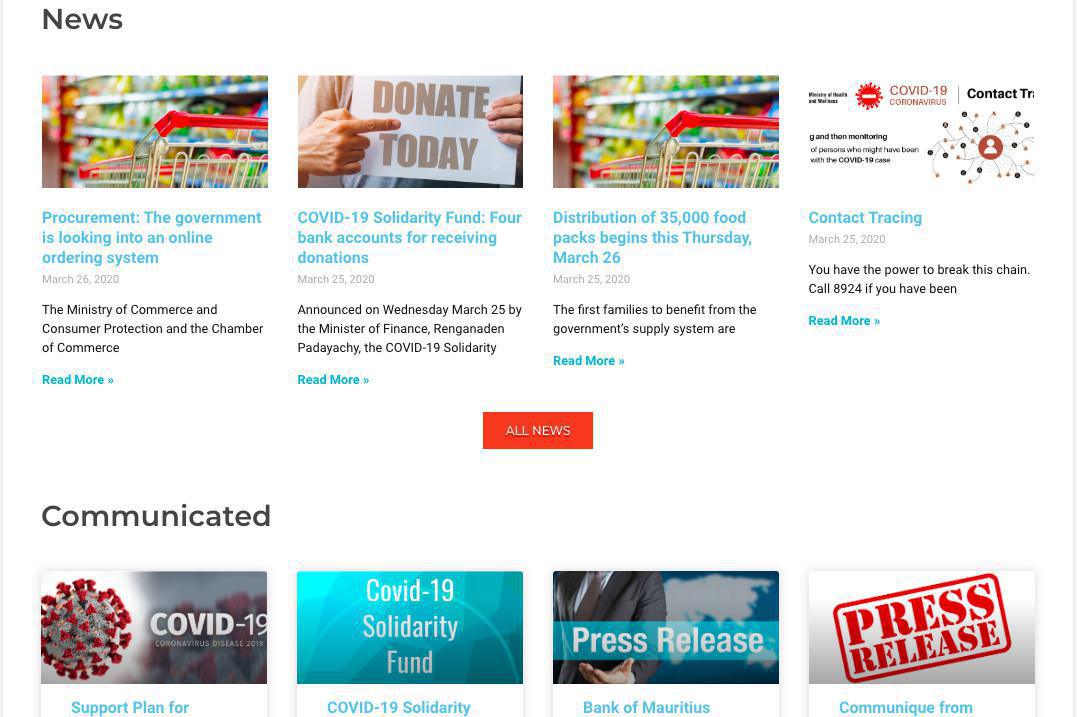 This laudable initiative during the times of crisis, allows you to:
News and Communiques: Users are kept informed on news and communiques from the Ministry in the app.

Health tips videos: Users are able to view videos approved by the Ministry regarding measures that can be taken to stay in good health

Map and directory of health centres: Users will be able to find a list of health centres and their contact details on a map or a directory

Quick access to hotline numbers: A list of hotline numbers in case someone is unhealthy or need information regarding precautionary measures

Push Notifications: Through BeSafeMoris app, the Ministry of Health and Wellness is able to send news and vital information with regards to health of people in Mauritius.

FAQ: A list of commonly asked questions regarding public health
Wash your hands and stay safe. Discover CoronaVirus News in Mauritius with honest and real time information during the confinement period on BeSafeMoris.Mu