Image Courtesy: Alnatura
Some people like the smell of new books and some like the smell of soil after rain. If you do, then this rainy season in Mauritius is perfectly tailored for you! Staying at home, snuggled up in your favourite comforter, watching for the umpteenth time that series on Netflix, sounds so comforting! Yet, the most essential thing during a cold and grey rainy season, is a plate full of homemade delights.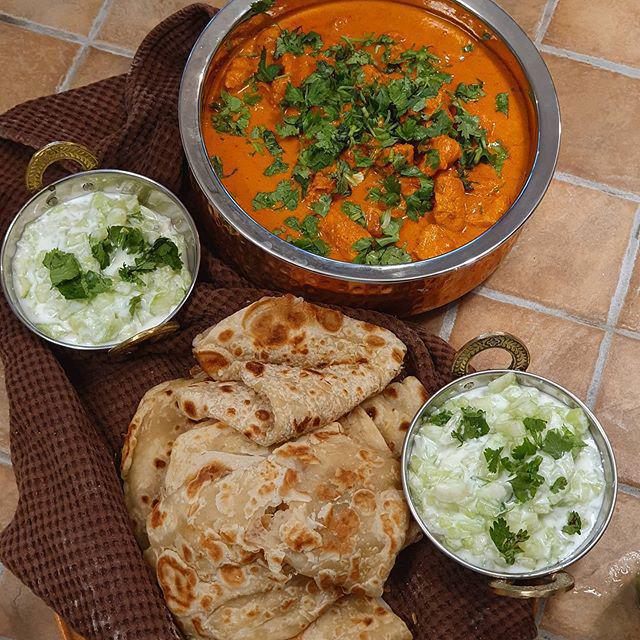 Image Courtesy: picuki.com
The traditional Farata and Chicken curry
Mauritius, during the rainy season is Synonymous with the farata (roti) and chicken curry. It is not just a tradition, it is a Mauritian Feeling! No, we aren't exaggerating. Ask any Mauritian as to what their plans are during a rainy day, and their automated response is a Good wholesome Farata with 'Achar' (Pickles) made of Carrot and Apple. You can add some more thrill by accompanying it with different veggies like the masala soybean and some salads and Rougaille (Flavoured Tomato Sauce)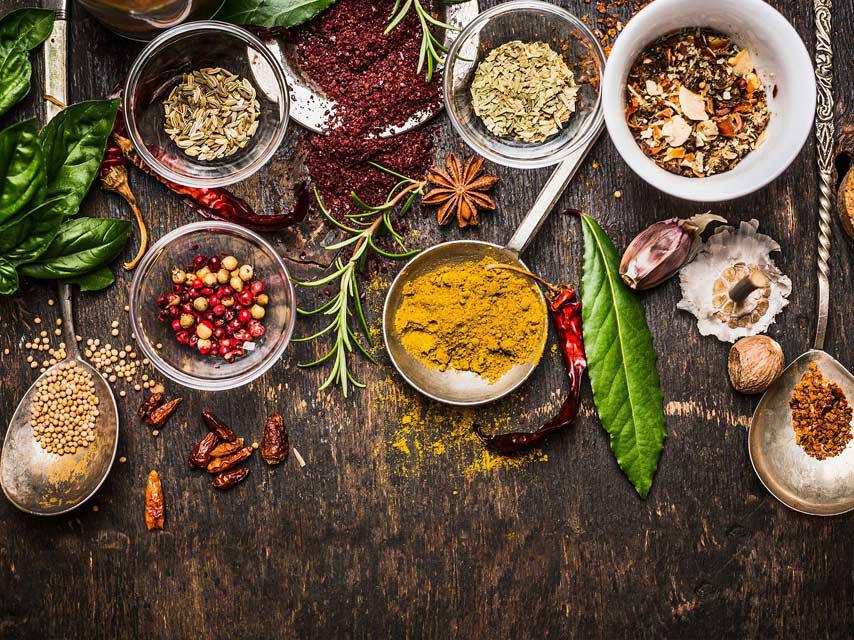 Image Courtesy: restaurants.mu
Want to dodge the traditions?
Although the spicy curries and hot faratas are pieces of heaven to our taste buds, nothing stops you from jumping into other recipes to the great joy of your stomach. Today, we are proposing to you, The Mauritian Pulao! A one pot dish with fragrant Basmati long grained rice with shredded chicken, eggs and veggies blended among aromatic spices that will tickle your tastebuds just by its mere imagination. Hungry? Here's L'atelier de Kristel bringing the very famous Pulao recipe straight from Grandma's authentic recipe books: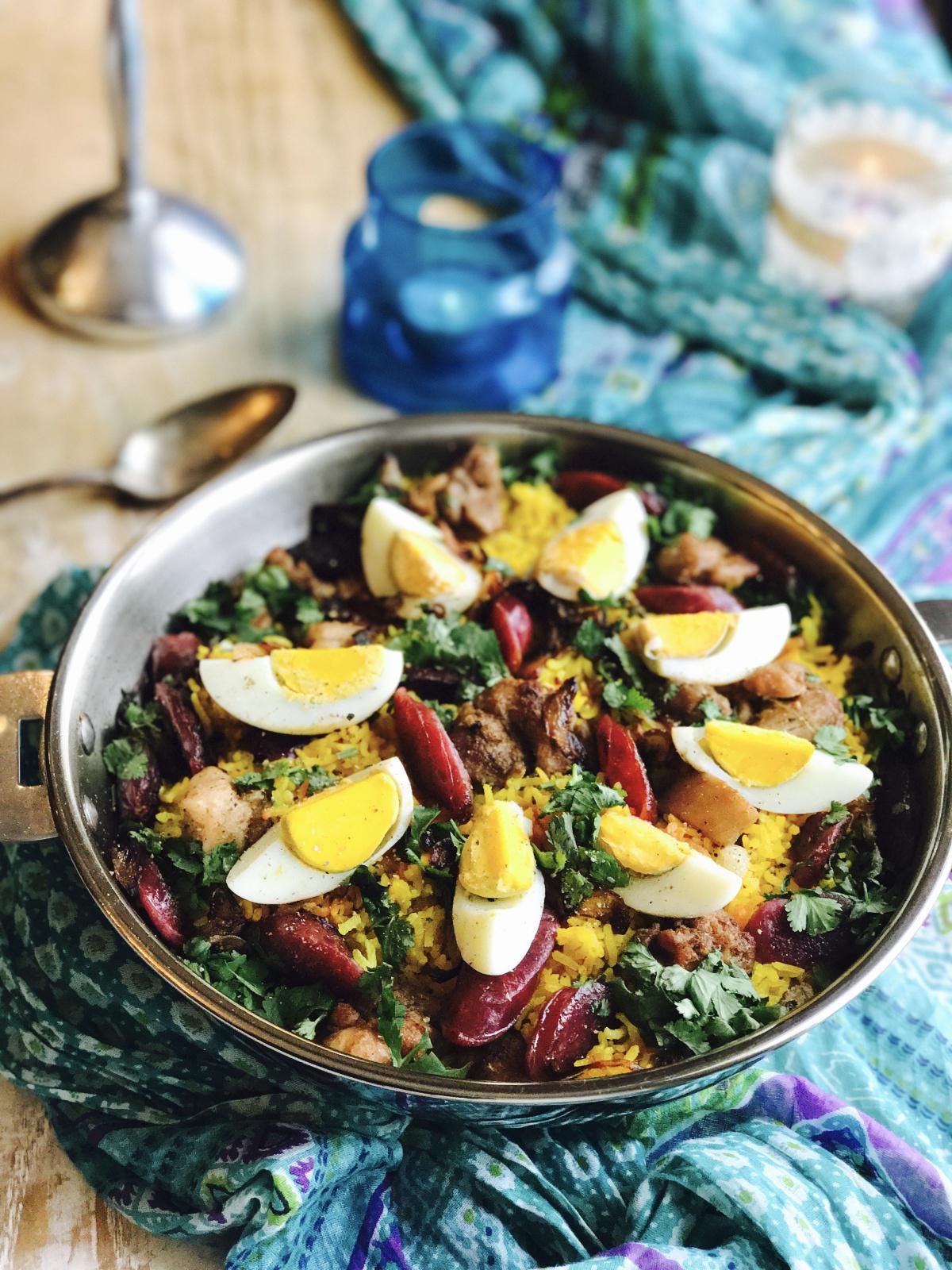 Image Courtesy: L'atelier de Kristel
The Ingredients:
4 (or according to number of serves) boneless chicken thighs, cut into pieces

Some creole or chinese Sausages (Pork or Chicken)

Hard boiled eggs (according to number of serves)

1 tablespoon garlic paste and ginger

1 finely sliced ​​onion

4 cloves

4 cardamom seeds

1 cinnamon stick

1 tablespoon ground cumin

1 tablespoon turmeric

Salt & pepper

A few chopped mint leaves

A few fresh chopped coriander

Markal Basmati rice

Oil

1 tablespoon ghee

1 bird's eye chili (optional)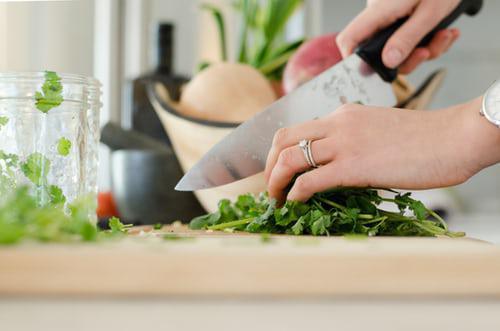 The fascinating steps of preparation!
In a small bowl, marinate the chicken pieces with the spices (cinnamon, cardamom, cumin, cloves, turmeric), garlic and ginger paste, mint and a handful of coriander, add the inevitable salt and pepper. Mix and let stand a little.
Meanwhile, fry the sausages in a wok. Once back, reserve them in a bowl.
Then brown the sliced ​​onion in a little oil and a little butter until it is golden brown. Set aside in a bowl.
Next step, why not brown the boiled eggs as well so that they lightly colour. A typical Mauritian style!
Brown the chicken in a little oil and a little butter and once it is cooked, cover and check the cooking. Then take some of the chicken to start the interesting part of assembling the dish.
Start by adding a layer of rice on the chicken, then put a layer of chicken, then rice, then chicken again, arrange the onions, the sausages, quartered the eggs then sprinkle with fresh coriander on top.
Add a little water to the preparation, cover and cook for 10 to 15 minutes over low heat until all the flavors are diffused.
Serve hot with the chutney of your choice and why not some spicy Mauritian 'achard'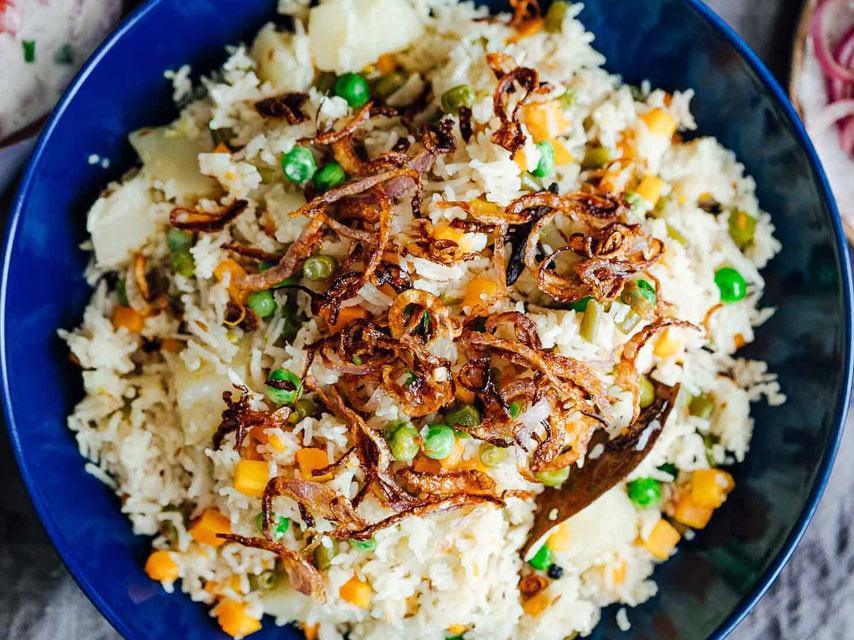 Image Courtesy: restaurants.mu
The Mauritian Pulao can also be purely vegetarian by replacing the chicken and sausages with marinated potatoes and carrots. Now, you have a good and typical Mauritian recipe to try during this terrible weather. Well, after the Mauritian Pulao, the weather will not seem so terrible.
Enjoy the rainy days foodies!