It is in human nature to have this deep, profound desire to travel, go around the world and to get familiar with this thrilling feeling of discovering new places, new tastes and experiencing high-adrenaline activities.
Why not get started with some good dose of adrenaline? This summer, TerrOcean proposes you the Giant Zipline Track that will certainly stay engraved into your memory!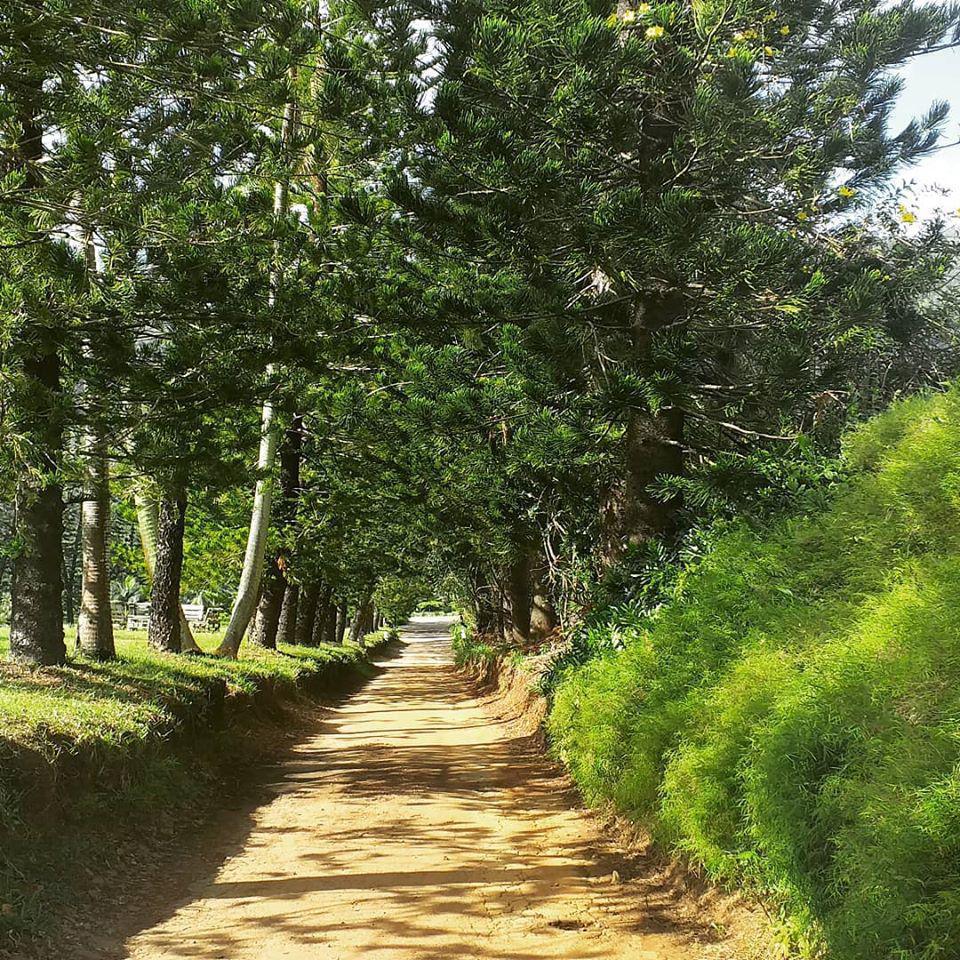 Spanning over 1 200 hectares on the east of Mauritius, Domaine de L'Etoile is the largest natural estate in Mauritius, blessed with a wild preserved fauna and flora. Situated halfway between Montagne Blanche village and Kewal Nagar Belle Rive, Domaine de L'Etoile gives you access to the beauty of Indigenous forests, lush valleys and a spectacular dense vegetation.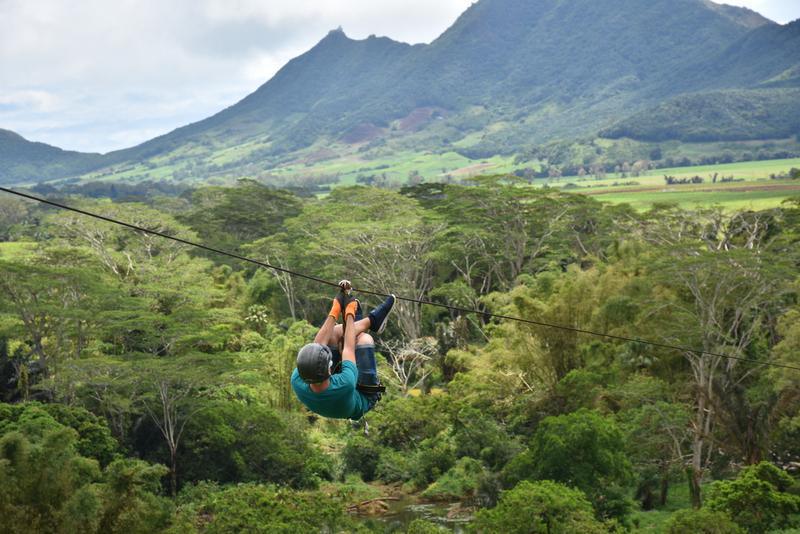 The most Gigantic Zipline Ever!
Picture this! Heart beats of excitement, stunning views while enjoying a ride in the air, these are the symptoms of having fun with the longest zipline to ever exist on the island. With 7 cables, from 350m to 800m, the zipline track is 3.5km long in total. Wanderlust seekers, we can only advise you to take your camera to capture this moment.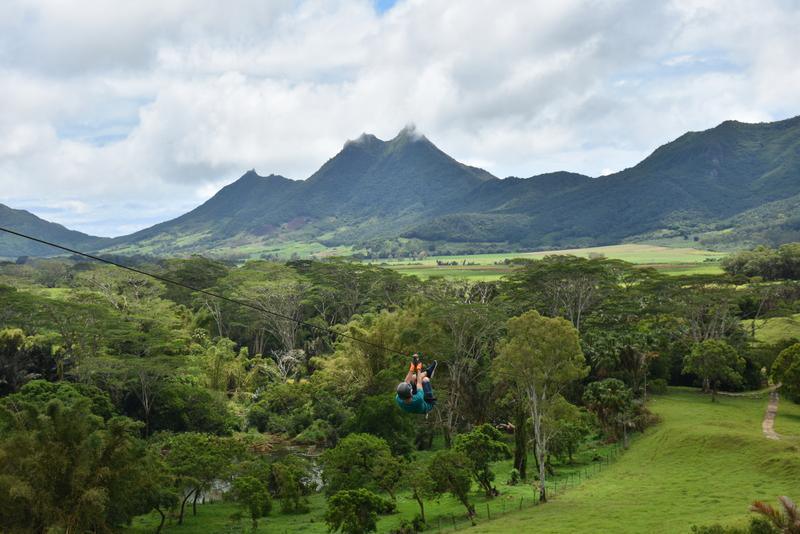 A must to do when visiting Domaine de L'Etoile, the Giant Zipline track took approximately 1h40 minutes to complete. If fear suddenly takes you by surprise, drive it out of your mind. Guided by the experienced staff, a small brief and test will be put in place before departure. For your own security, gloves and helmets will be provided.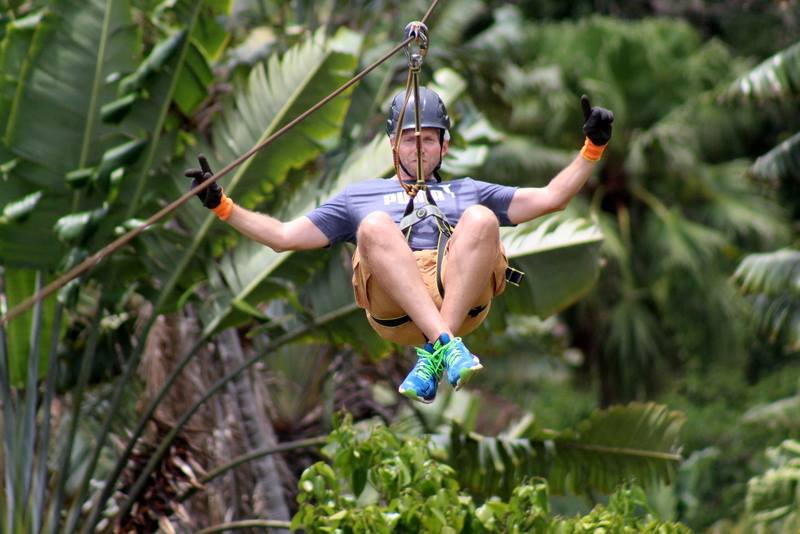 Don't forget to Equip yourself with sporty clothes, shoes and let the solace of the green East embrace you.
Here's a piece of little information, bookings must be done 3 to 4 days before on this number: +230 5 729 10 50