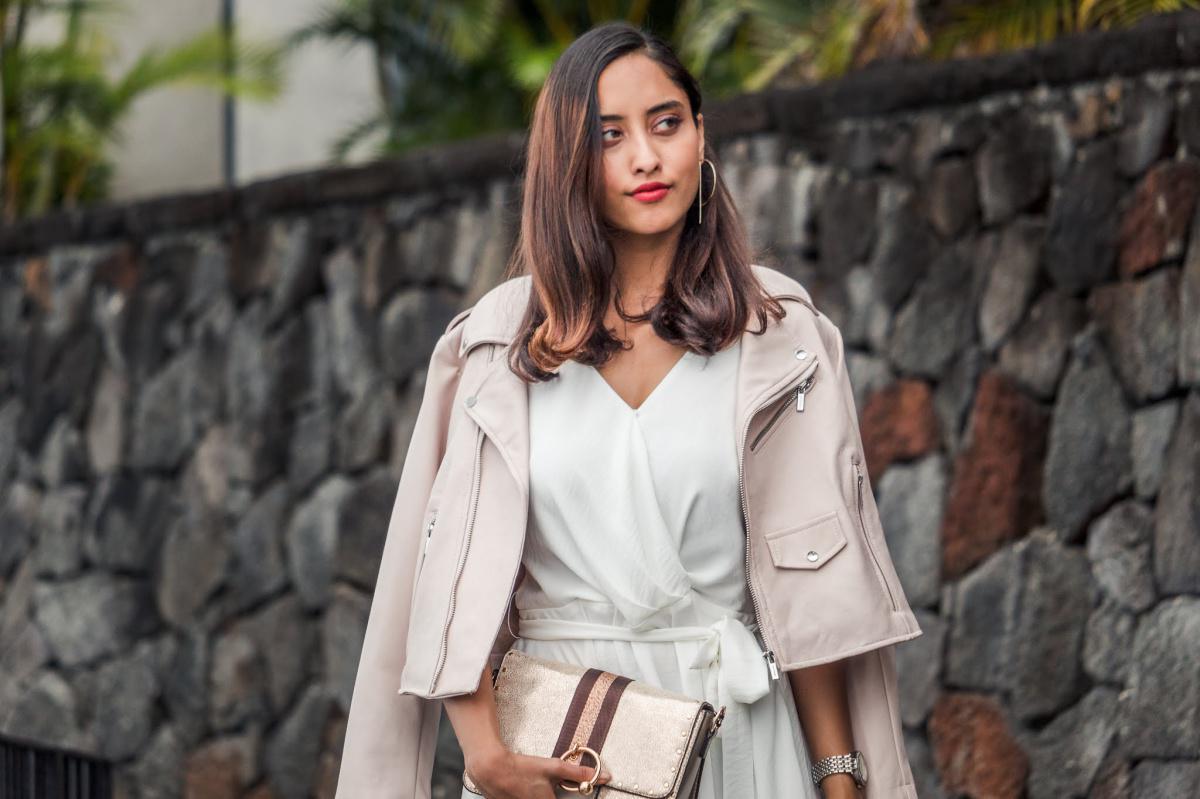 In a perfect world, we'd be able to take our sweet time getting ready. In reality, modern women's schedules today can get a little out of hand, therefore versatility in what we wear has become a necessity.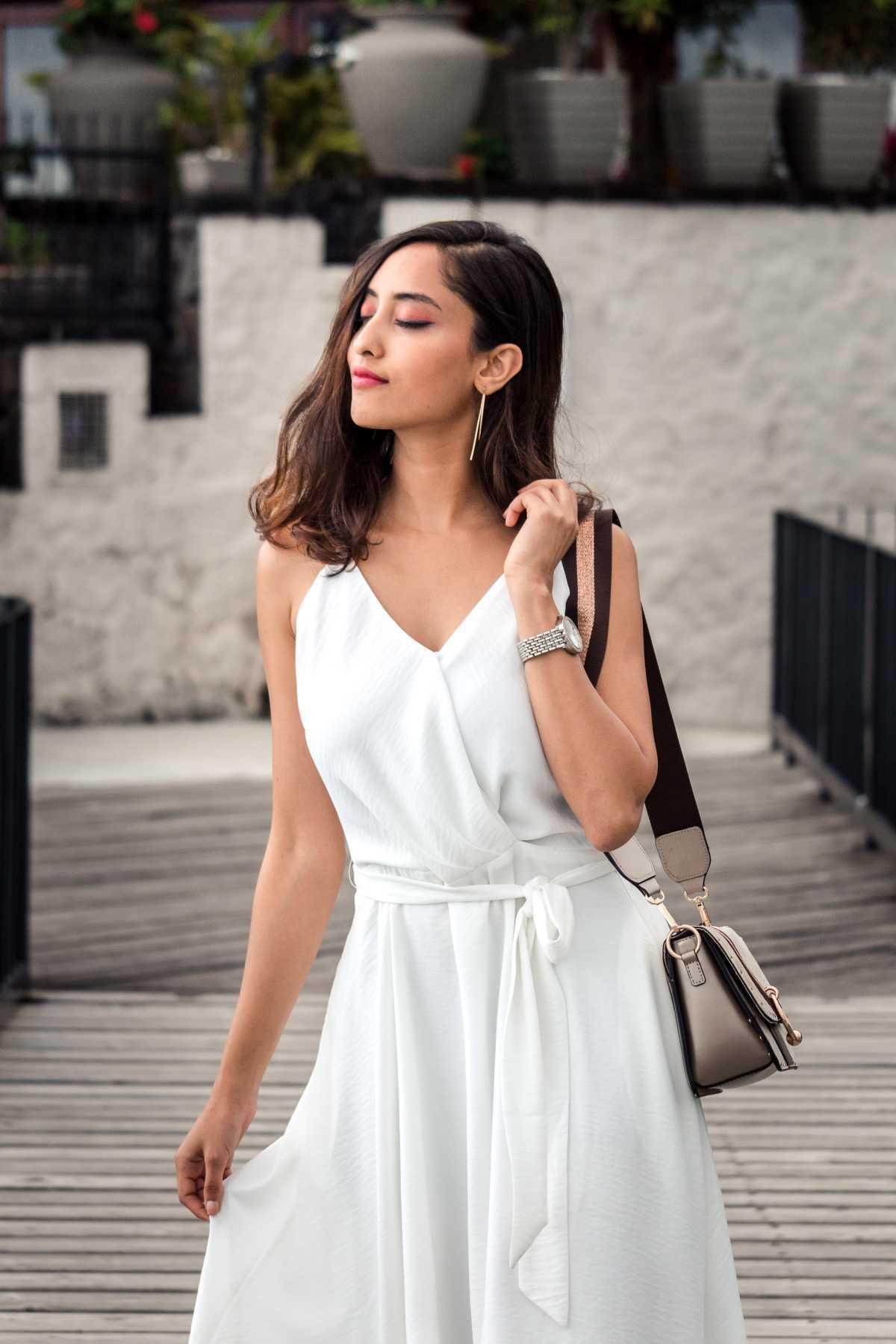 Fortunately, with a swift change of an accessory or piece of clothing, you can go from casual to chic in three minutes. To start with, you need a key foundation piece that requires little styling effort to be transformed into a day-to-night outfit.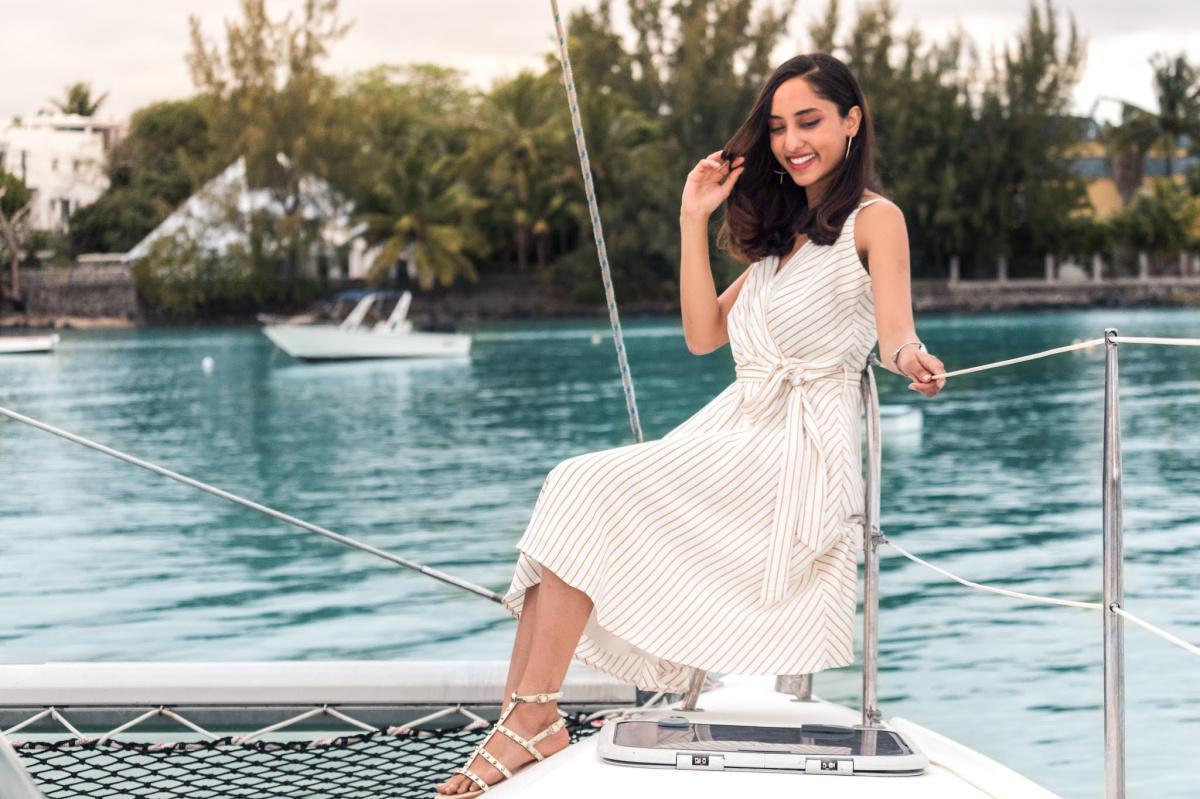 This delicate and elegant white dress (which also comes in striped variations) has endless styling possibilities and it is definitely an investment piece. The dress can officially be considered as the modern lady's wardrobe's knight in shining armor.
It delivers a chic, inspired feel and is the perfect dress for summer. To top it off it can easily be dressed with accessories.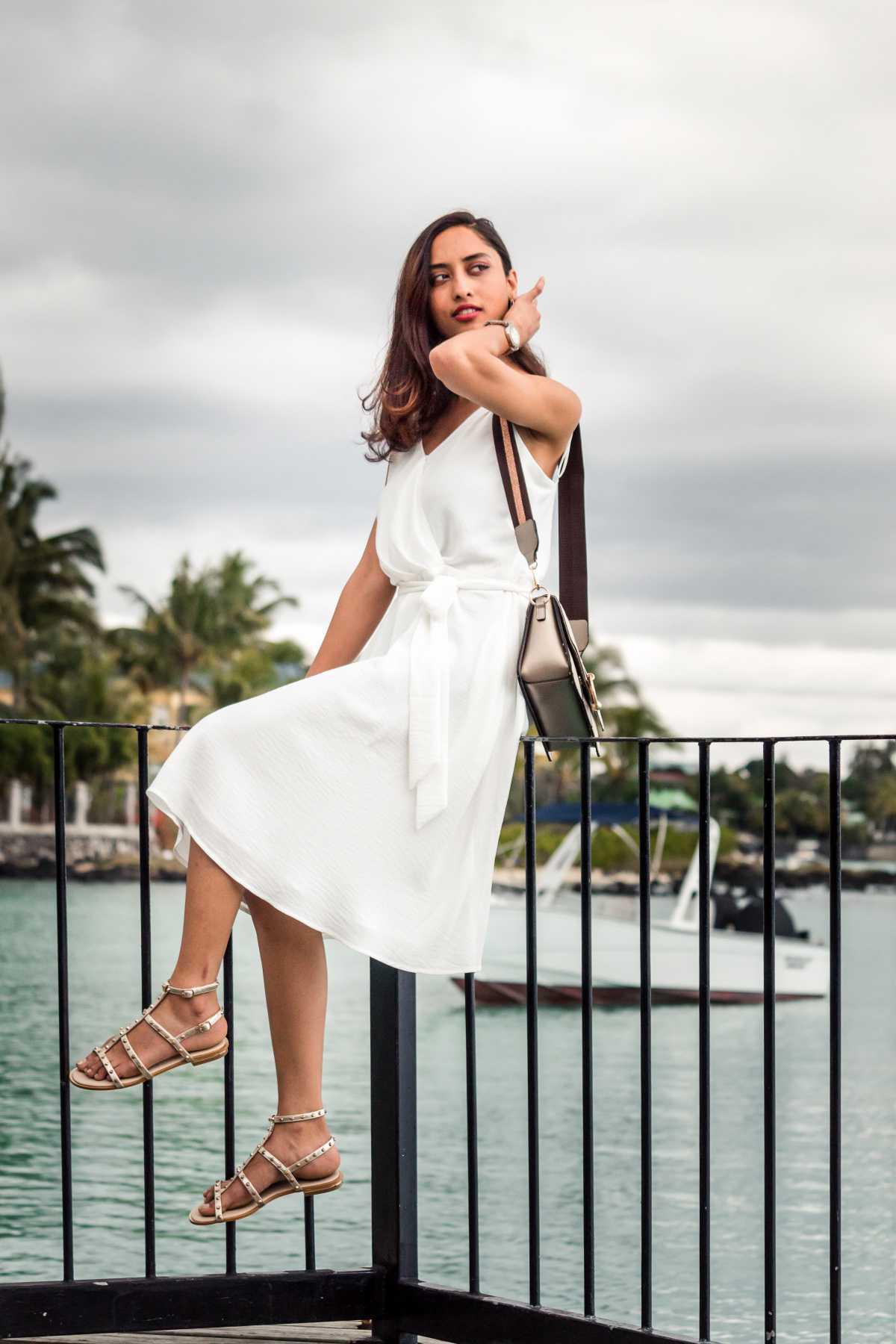 There's something about this white flowy dress that feels sophisticated and chic even when you wear it with casual sandals during the day. Complete the look with gold hoop earrings and a golden leather cross-body bag. Voila, now you are all ready and chic for a little stroll or lunch.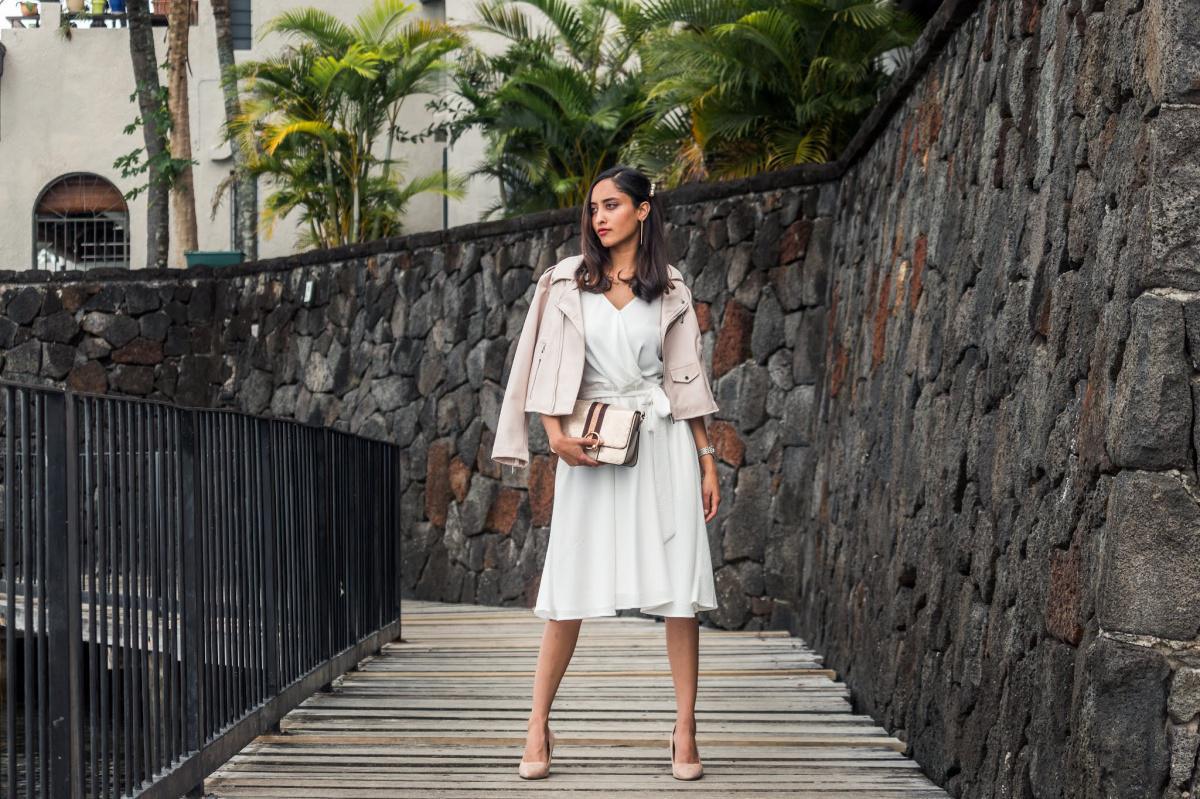 For the soiree look, I would recommend you to go all out with the extras. To keep it on-trend, you can layer a pastel-colored jacket and bringing it all together with sharp pink pumps. Surprise, surprise, the crossbody bag can also be turned into a clutch. Let the little darling steal the show.
A little tip: adding red lipstick immediately polish the look.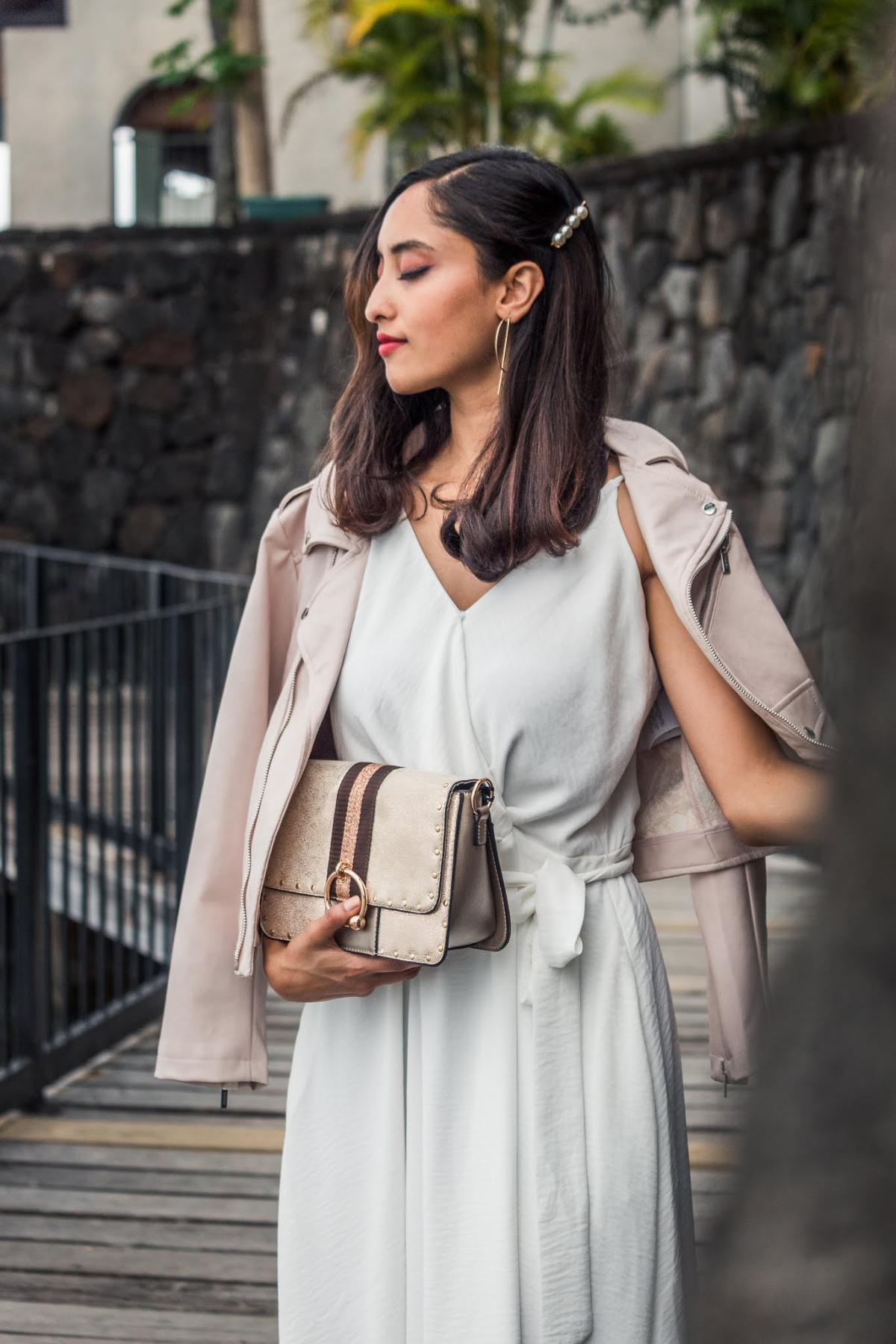 Shop this look at Morgan de Toi, a French brand shop with the latest trends located at Grand Baie La Croisette, the most happening shopping & Leisure area of the Island.
Evoking a sense of class and pride by offering timeless pieces, Morgan de Toi has a large range of clothing and accessories which can fit in for any occasion ranging from casual to corporate as well as chic evening attire which will perfectly suit your holiday look!