Meet Konnekte, a Mauritian Music band with a distinctive music style! Born from the fusion of the two musical formations, namely Ghatam and NULA, Konnekte mixes Indian and a variety of African sounds to give birth to their very own Musical Universe.
The music band exudes a cultural melange by using different musical instruments of different local and African origins, such as the Ravann, Djembe and Conga while incorporating other instruments such as the morsing, ghatam and kanjeera which are quite popular in the Great Peninsula.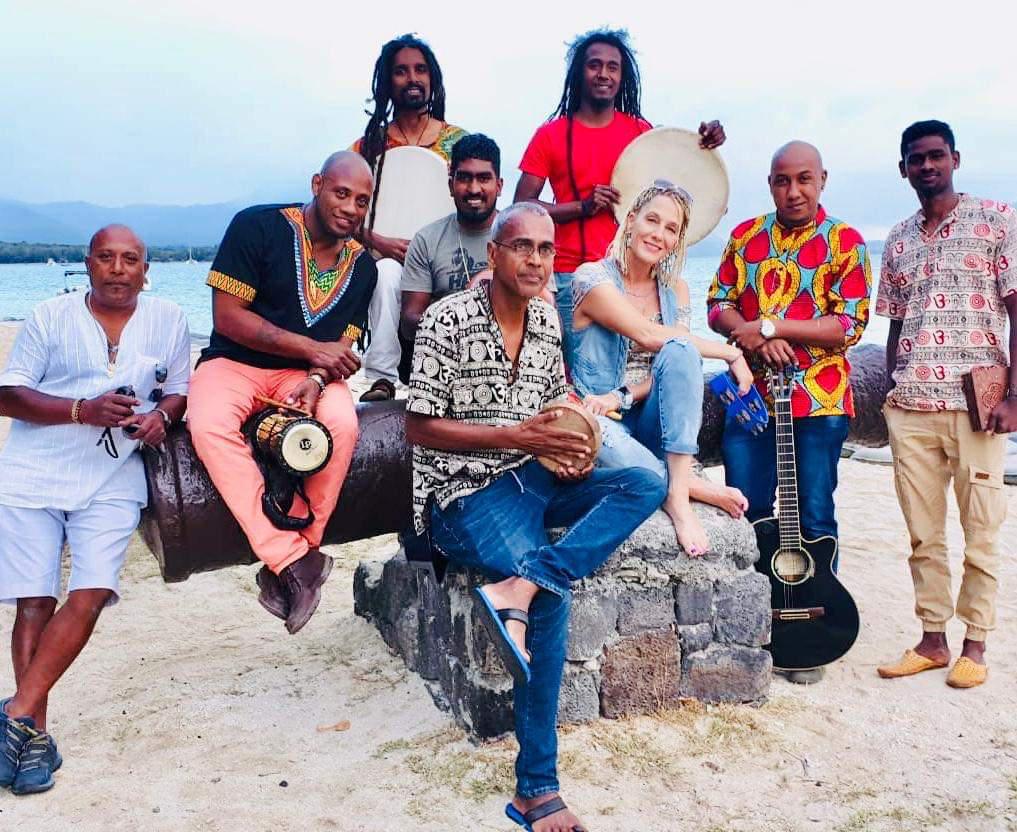 Against all odds, a harmonious music packed with authentic vibes escapes from it. This is precisely what makes Konnekte so special. By looking beyond borders, they have come to explore the synergy of varied musical cultures, soothing vocals and beautiful sounds of nature. By bringing all these elements together, listeners and fans end up with an atypical relaxing sound.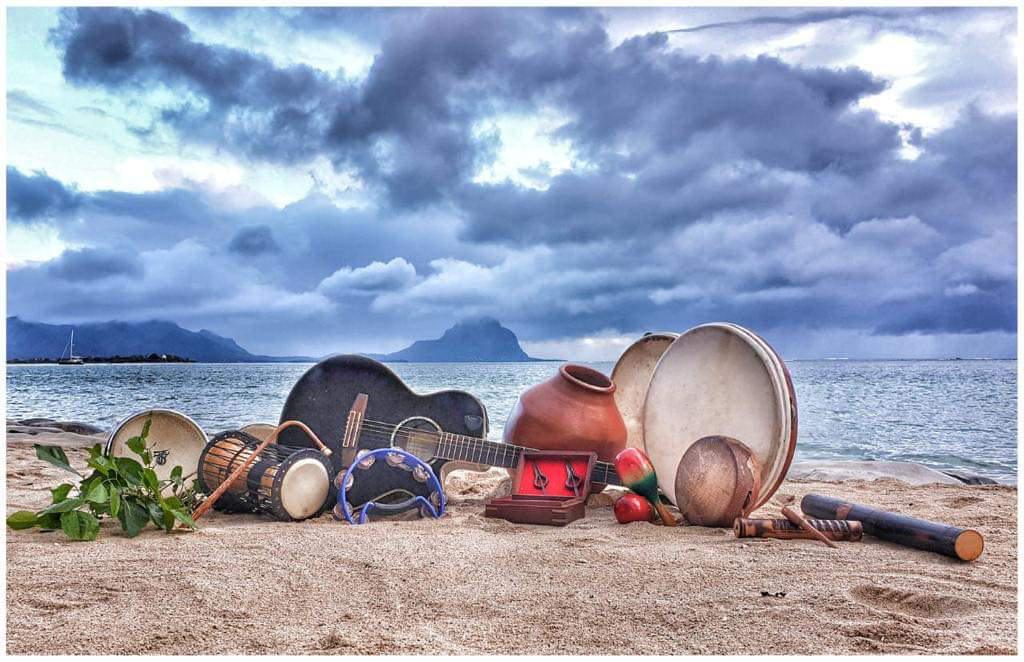 Not too long ago, the two bands joined forces to showcase their artistry at Kaz'Out. Fun fact: That's where the name Konnekte comes from (connected in English)!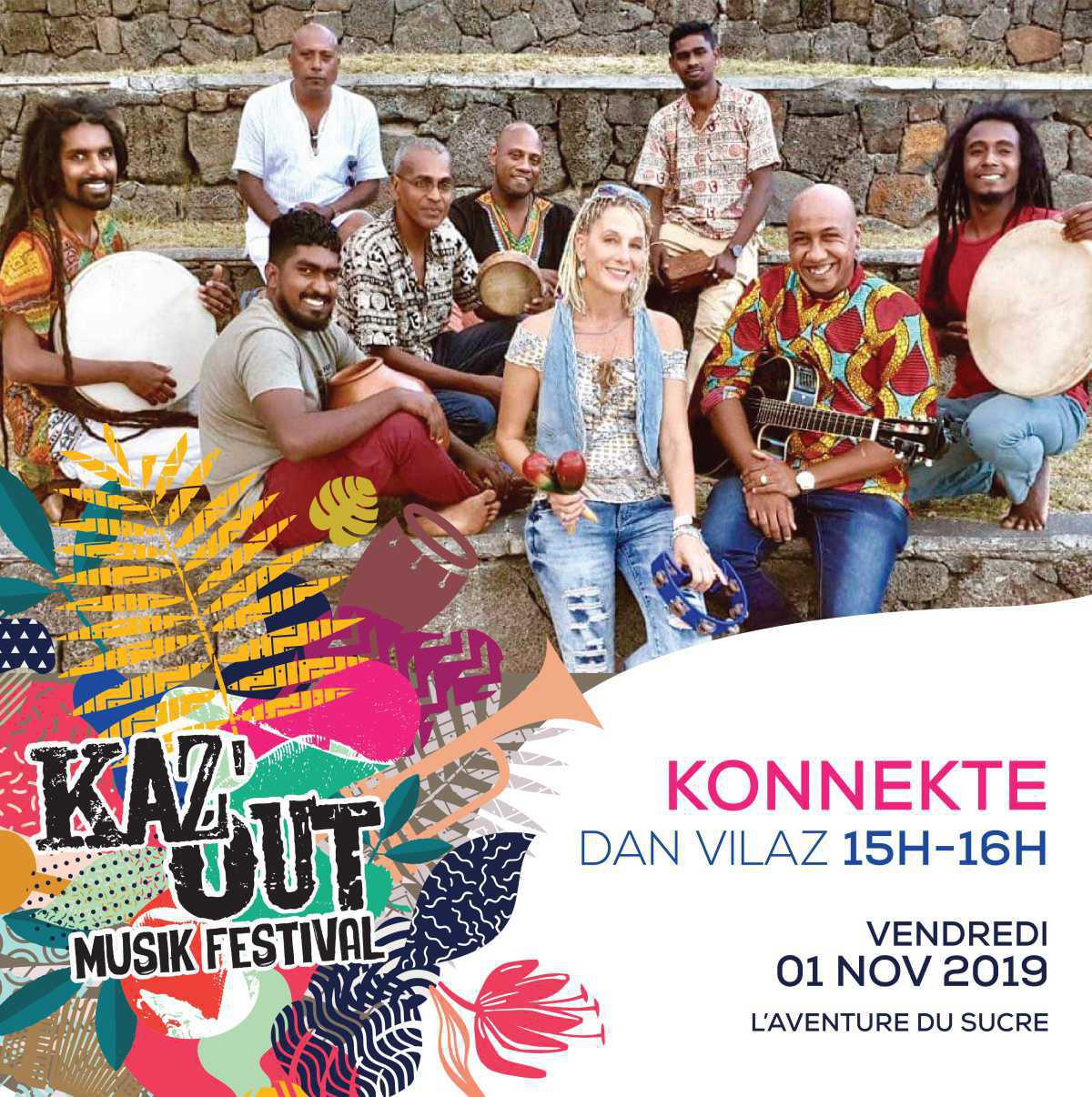 To ease the songwriting process, Konekte often meets up at friends' place, in the breathtakingly beautiful village of Albion.
Drawing their inspiration from real-life experiences, Konnekte's music is synonym to a journey towards a positive spirit. Through their work, the band wishes to convey the message that music is for everyone and that it knows no language and no borders.
'The two bands did not merge by chance, we merged for a reason' entrusts one of the members of the group.
Konnekte merged three months ago for Kaz'Out Festival, yet their musical adventure surely won't stop here. Meet this one of a kind music band for a new musical experience at Kaz'Out this Week-end!