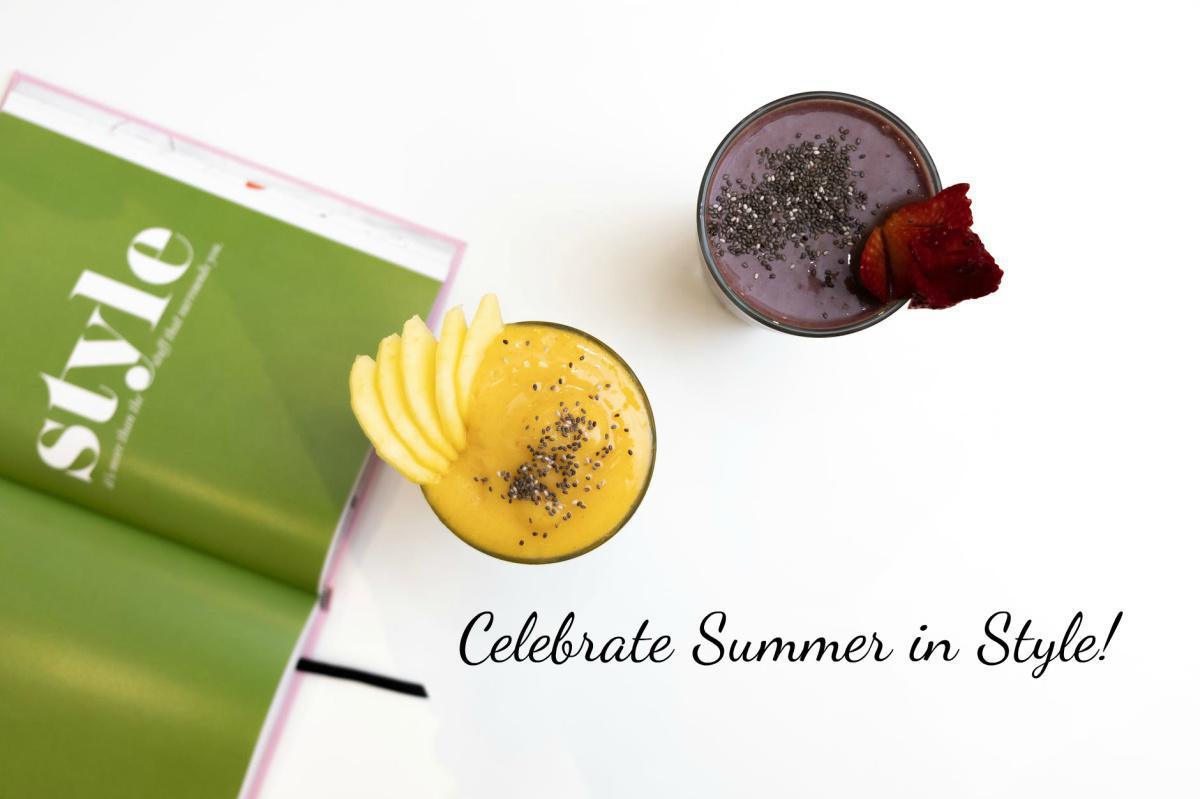 Can you feel the sun tapping on your skin too? Well, that's a sign that Summer is just around the corner. Time to send your Trench coats and boots to the back of the wardrobe and say hello to the light and breezy summer dresses and skirts!The approaching summer season is a good reason enough to dive into some good shopping therapies! On your marks, get set... shop!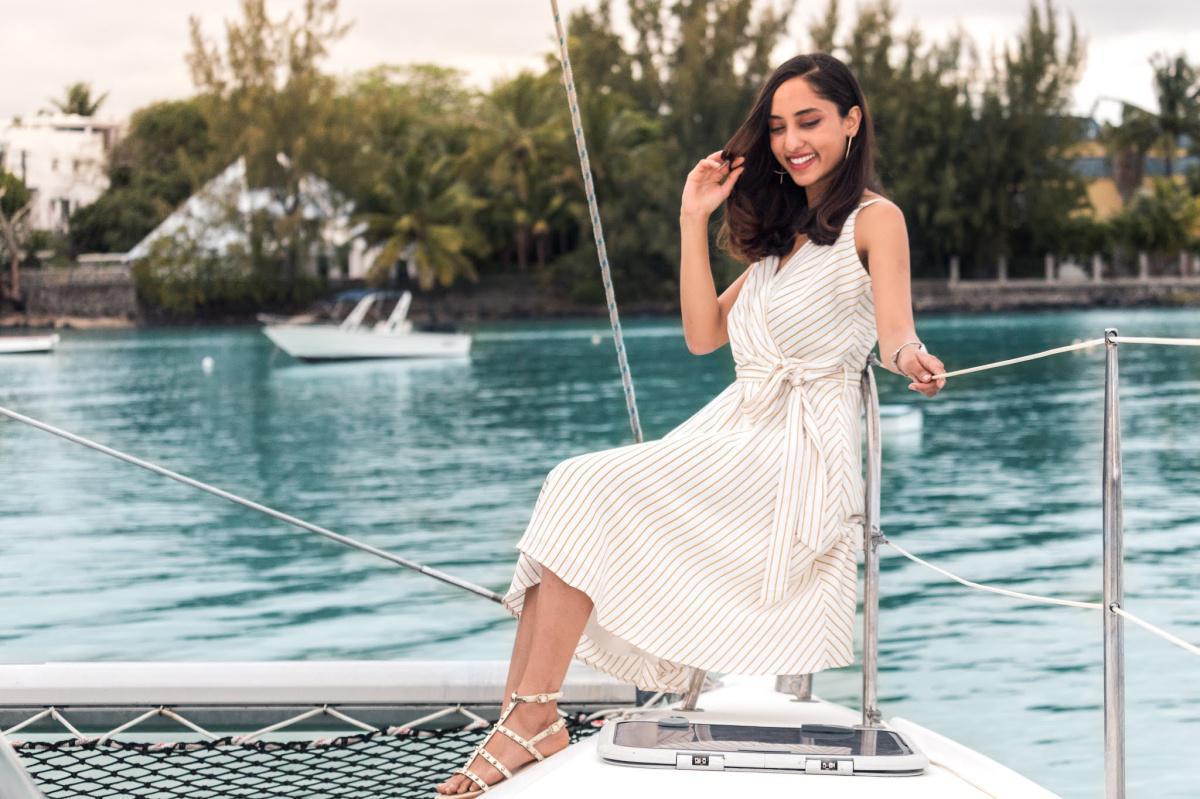 A femme-centric high-end shop, Morgan de Toi inspires women to live bold and full lives. Found in the super architectural mall of Grand Baie La Croisette, Morgan de Toi brings you a wide range of trendy shoes and bags, stylish clothes and beautiful scarves. This season, you will be filled with brilliant options and be mesmerized with the new summer collection available at Morgan de Toi. Let's jump right into it!
Where Classy meets Summer's Warmth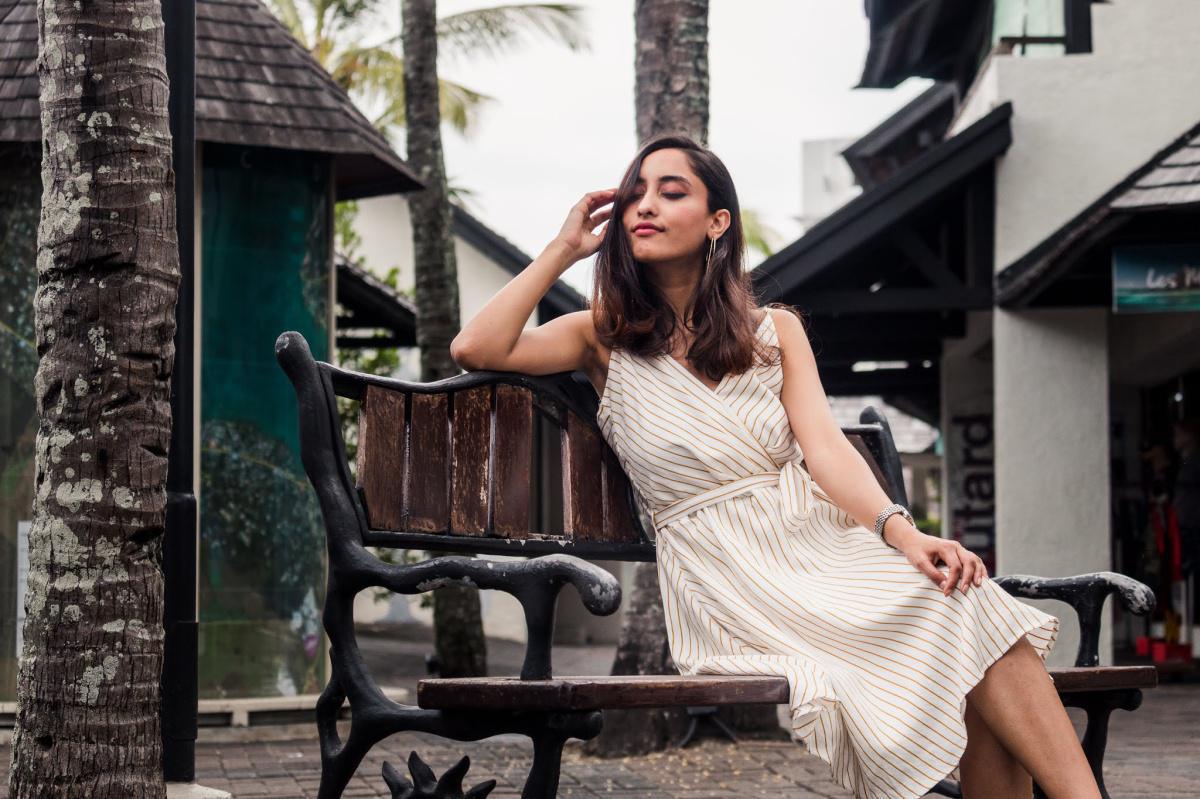 This breezy striped dress with a V-neckline has such a lady-like feel to it and is the best dress type that can value your neckline.
Along with the cinched waist, the look is universally flattering. You can top off the look with a pair of the white studded sandals which is really trending this summer and why not a small bali bag to add a little bit of colours. The outfit is very dreamy but still has a quirky twist.
Your Must-Have Summer Flowery Dress!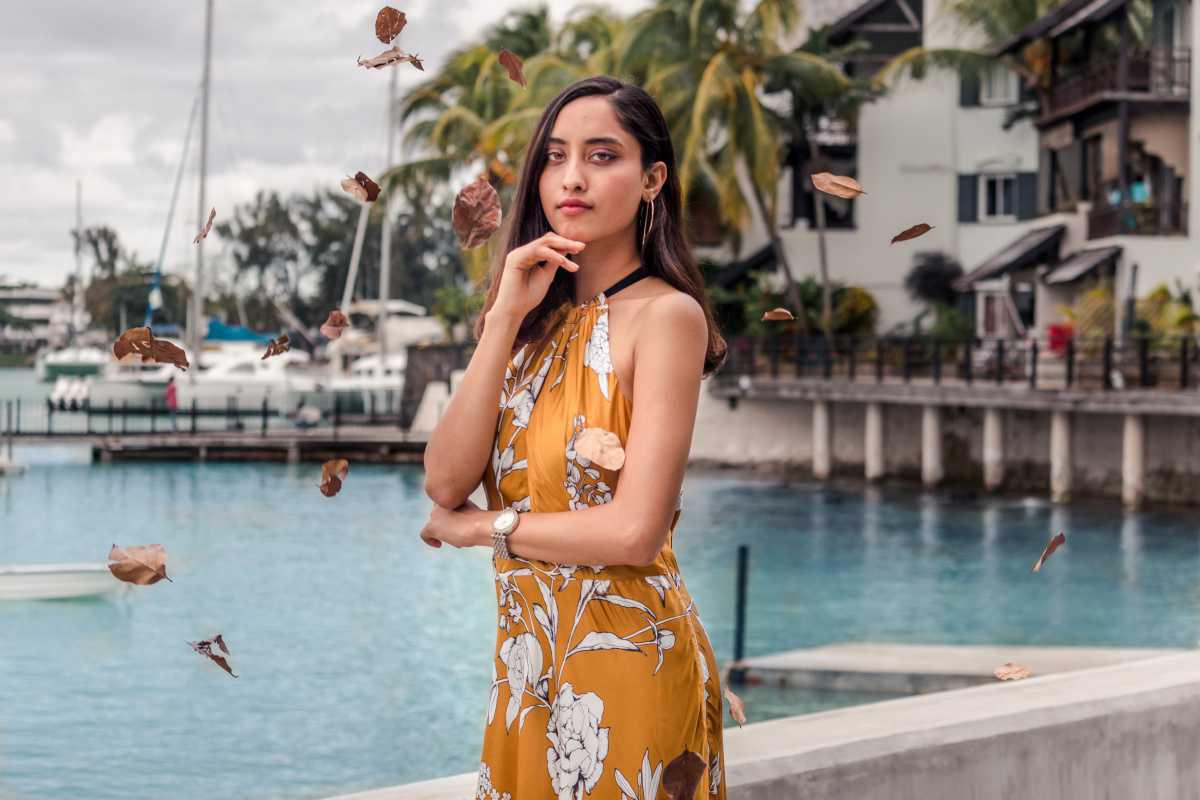 You won't really feel the summer vibe until you have worn a floral dress. Moodily romantic, this mustard-colored dress has a beautiful white floral print which renders the look truly fresh. Pair it with white heels because why not!
You can accentuate your look with a small cap and easily switch from a casual-modern look to a more vintage one. Be it for lunch or dinner, this dress is perfect to get all eyes on you this summer.
Rompers: Your Go-to Summer Outfit for any Occasion
A romper is basically the best outfit choice, which is stylish and easy to wear, (except when you have to head to the washroom, of course!). As a fresh alternative to summer dresses, the romper can be cinched at the waist level with a marvelous knotted black belt and killer heels.
Here's to being sexy and comfortable at the same time, you can switch the footwear to flats without fearing to be less fancy. In fact, a romper can be worn with heels, sandals and even with sneakers, you can kill the runway podium!
Conquer the world in shorts!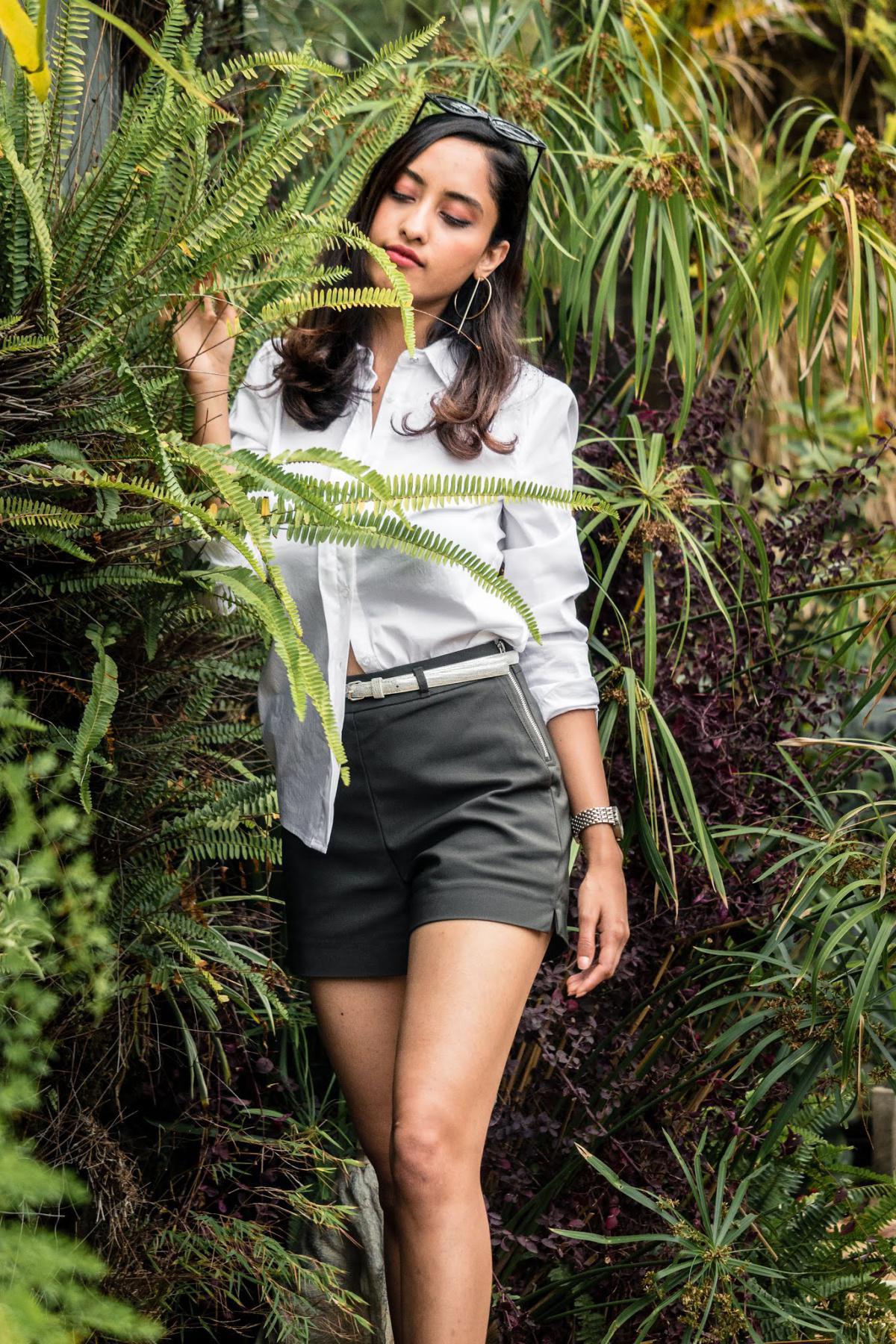 This high- waisted khaki-colored short looks very fashionable and breezy enough with the self- tie belt. The white blouse, with studs on the shoulders adds an extra chic vibe with it half-tucked in. Pair them with chunky sneakers and enjoy your day comfortably.
Well, for a girls' night out, you can also pair this outfit with heels and still feel comfortable in it. Ladies, you are now more than ready to conquer the night!
Experience Summer Vibes with this stunning Outfit!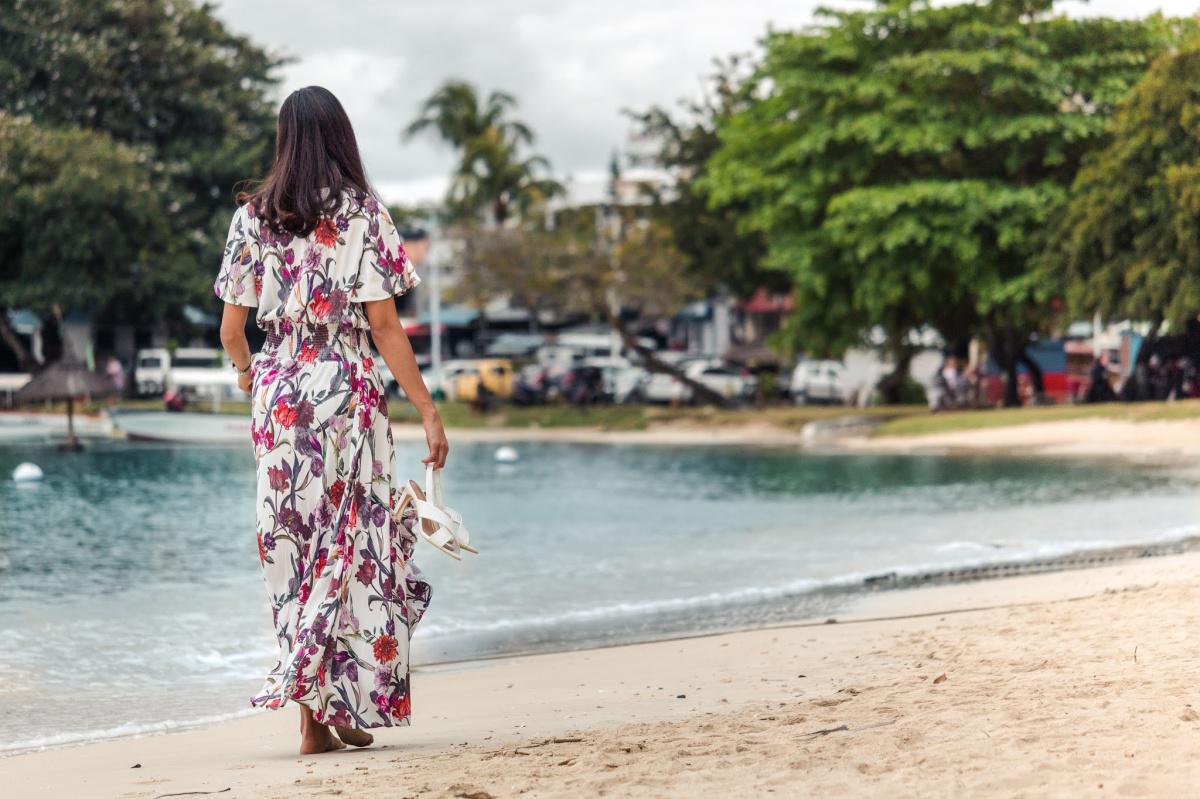 This light-catching flowery dress is a chic wardrobe mainstay. The fabric feels so soft and light on the skin that you literally floats instead of walking. With a boho style but yet sophisticated, this dress holds much power and attention in itself, it does not really need to be accessorized.
With heels or flats, this long flowery dress is your best partner for this summer. Once you have it on, you will automatically feel the summer vibes and we can assure you that it's the best feeling ever.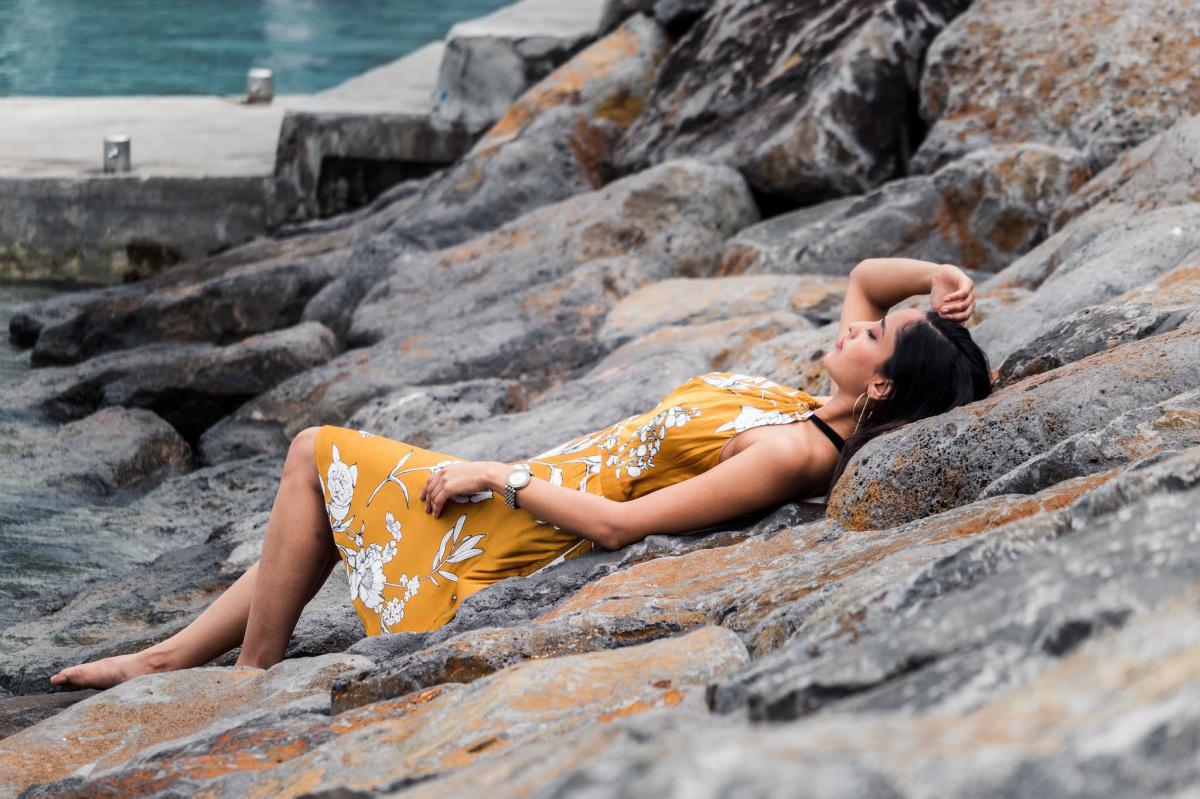 From stripes to florals and rock-chic studded sandals, don't miss out on the myriad of ways you can accessorize your favorite styles in our tropical paradise Island. These hot weather stylish outfits are so simple and easy to wear, even when it feels like it's too hot to wear anything. All you need is a pinch of creativity in the pairing of clothes and accessories and let the magic of Morgan de Toi operates!
Ladies, the hot weather is no more reason to adopt an effortless clothing style. You can still prowl the streets with a super light and chic outfit and this summer, Morgan de toi is where you can unearth the best outfits.
Stay cool and trendy in this warm weather with Morgan de Toi and you can check out their Facebook page to stay updated about their collections and sales!
Do not wait for the stock to run out!