Set as an annual rendez-vous for key actors of the Music Industry, The Mauritian Music Expo (MOMIX) is a Music Market whose aim is to create a strong network made of professionals - be it artists, managers, media partners, producers, festival organisers. This coming October, MOMIX is back with a brand new edition - An absolute must-attend if you are interested in growing as an Artist and connecting with some of the best in the industry.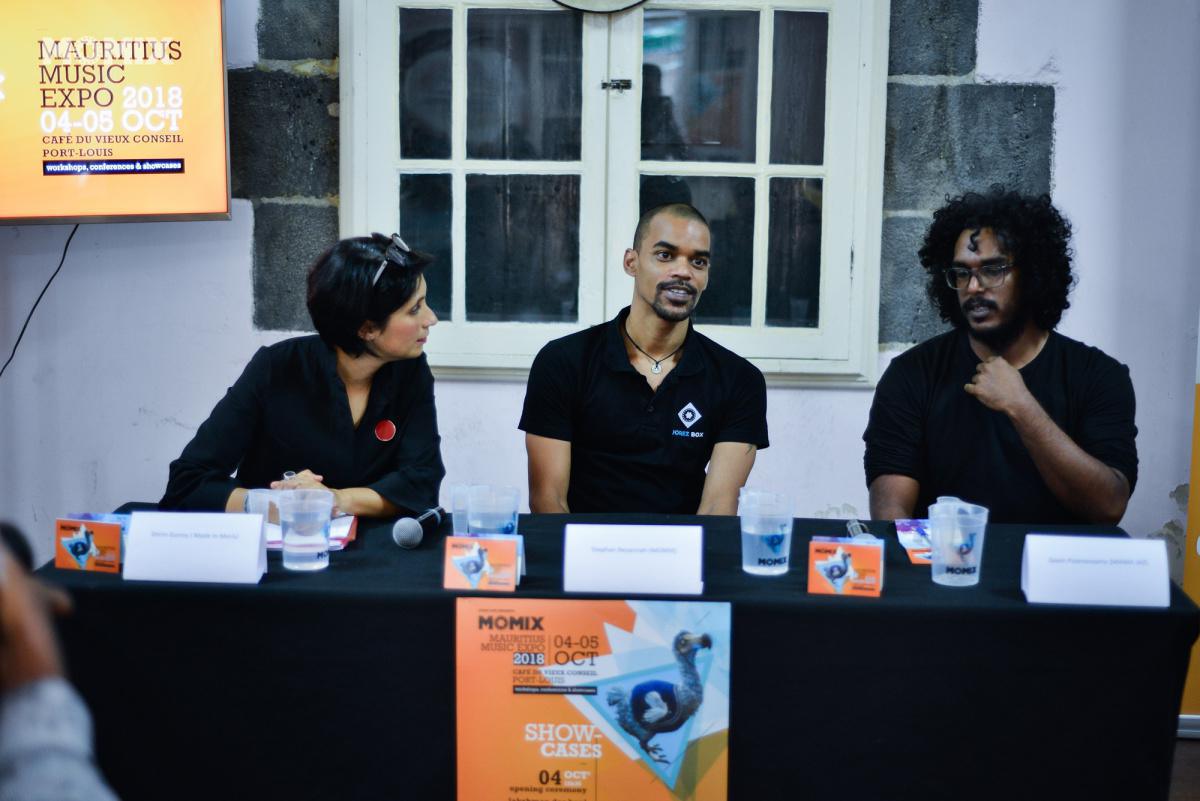 Thanks to its international focus, MOMIX has been applauded for skillfully positioning Mauritius on the world map - in only a couple of years. Capitalizing on the music potential that thrives in Mauritius, the organisers who also happen to have many years of experience in the field, felt such an event could be a turning point in promoting local talents and contributing to the professionalization of the Music Industry in neighbouring emerging countries.
MOMIX: A Music Market as a Response to the Modern-Day Challenges of the Industry
"Considering the cultural, territorial and economic struggles promising yet emerging Music markets like Mauritius face today, a professional structure open to the region and to the world has become essential", MOMIX Founder Stephan Rezannah told Discover Mauritius™. "The ambition is to bring together professionals hailing from the Indian Ocean and beyond to share their experiences in order for the local scene to radiate and expand - especially in the midst of promoting the island as a Travel Destination ",he further added.
What awaits…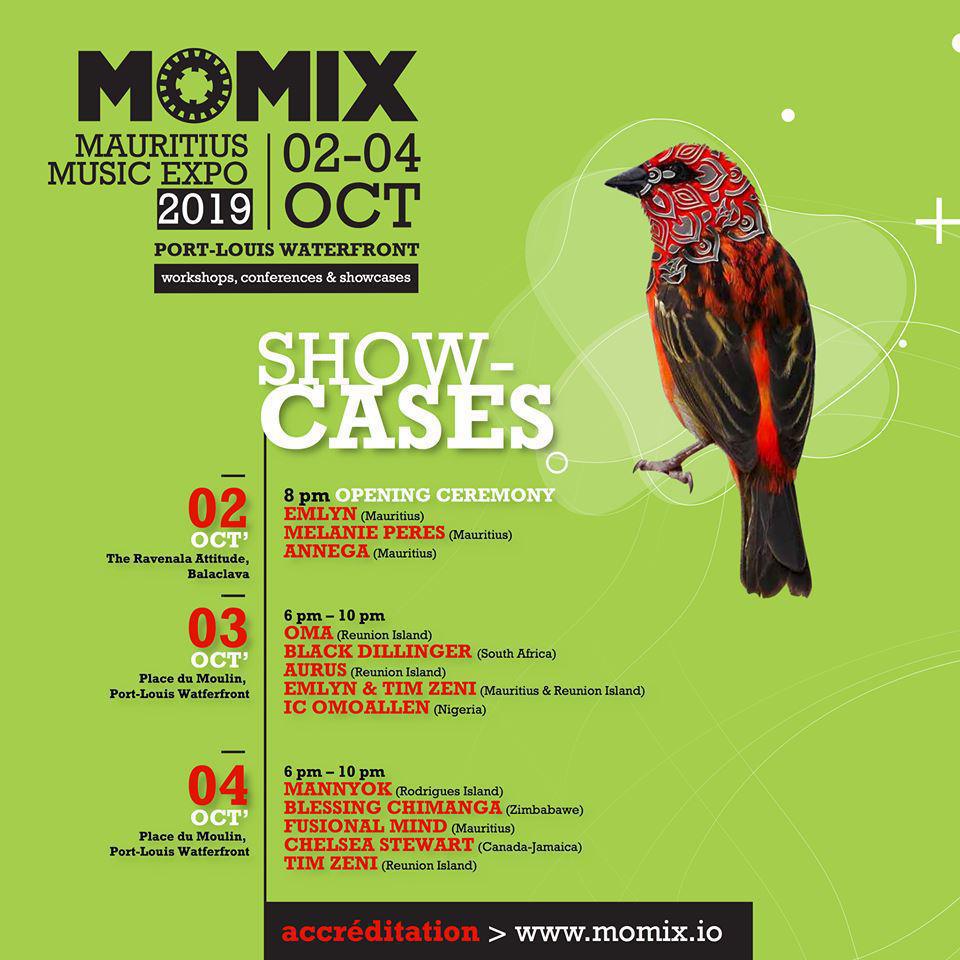 Get ready to indulge in cross-cultural meet-ups with artists and music professionals across Africa.
This year, MOMIX will host 4 Conferences, bringing together over 15 speakers along with 14 Showcases featuring some of Africa's best Talents such as Emyln, OMA and Mannyok - to name only a few. Conversations will focus on a variety of themes such as Touring, Export, Festivals, Artist Management and Development. This may be a great opportunity for any local artist to rub shoulders with international talents and to learn from their insightful experiences. All conferences are free of charge! You can register here.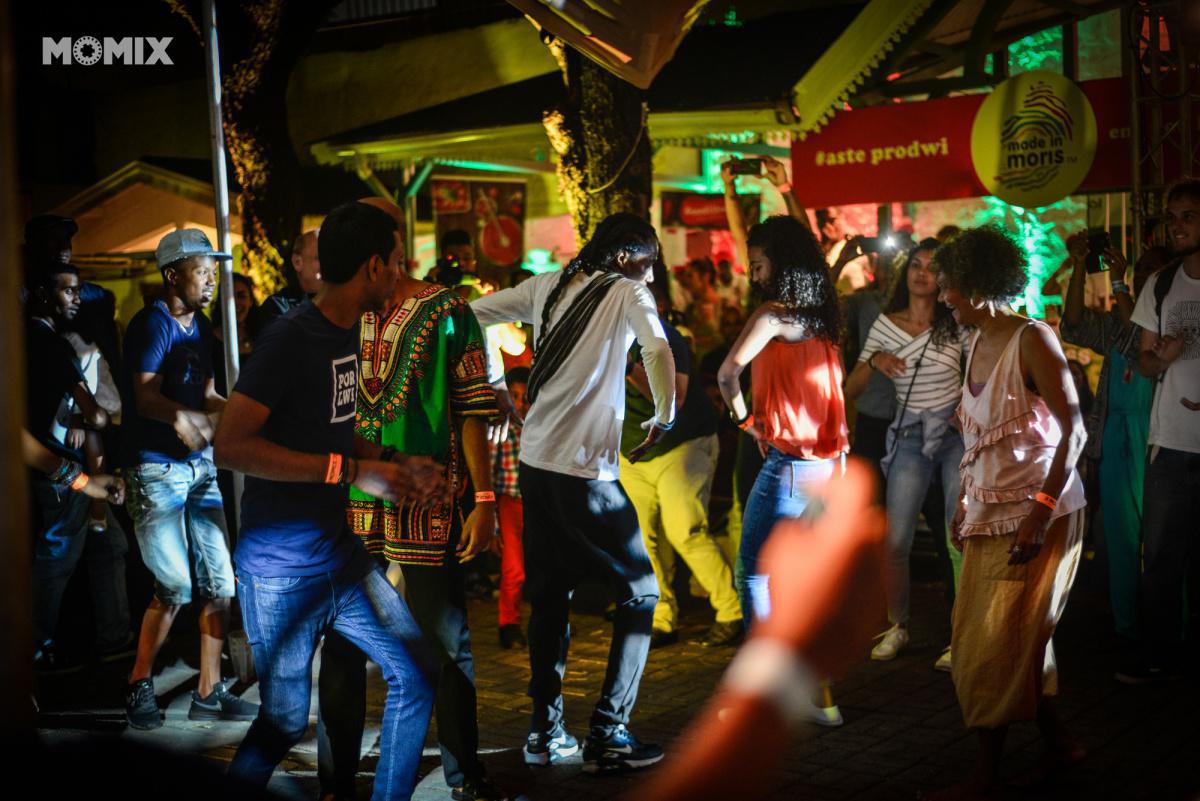 Kickstarting the event on the 2nd of October, Momix will present a variety of showcase performances for its international and local delegates as well as for the Mauritian public. The opening ceremony will take place at the Ravenala Hotel, Balaclava and will welcome Mauritian artists like 2018 Konpoz to Lamizik Winner Emlyn, Melanie Peres and Debut Artist Annega who only just released her first single "Remember Me".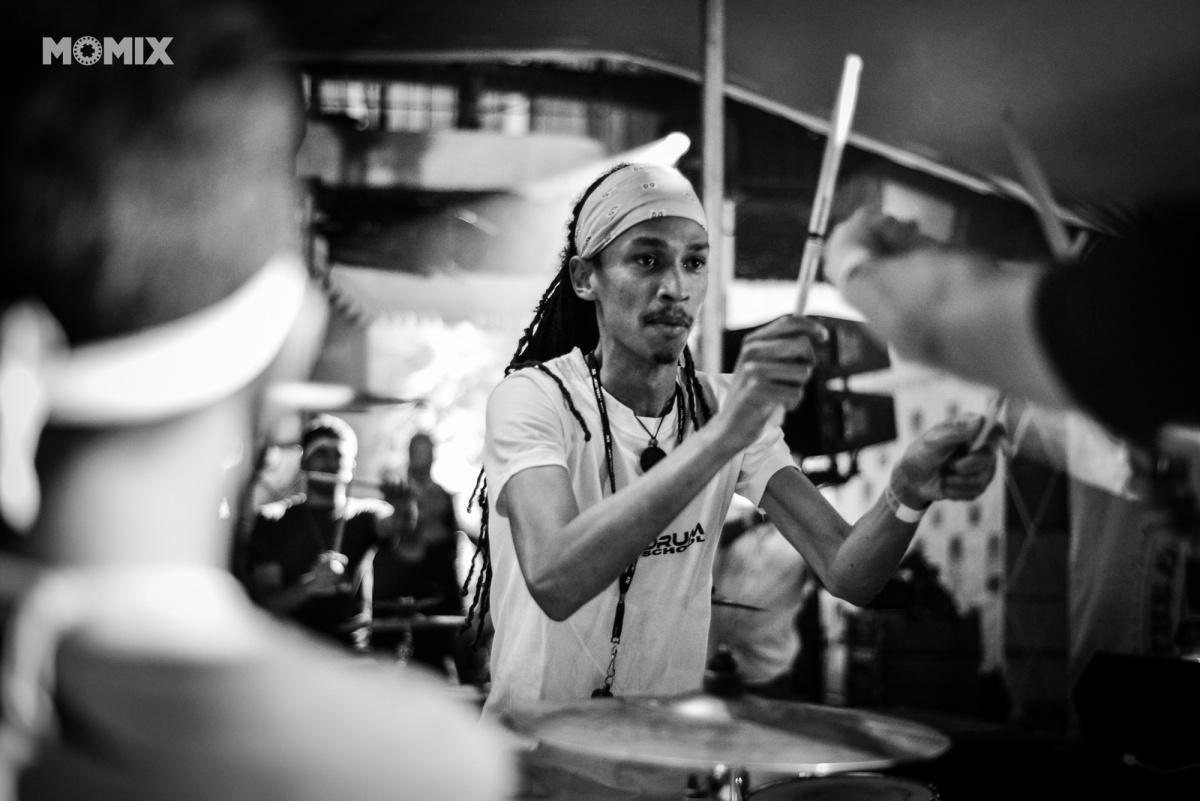 On the 3rd and 4th of October at Place du Moulin, Port-Louis Waterfront will transform into an exceptional cultural space between 6pm and 10pm - where artists such as Blessing Chimanga from Zimbabwe, IC Omoallen from Nigeria and Chelsea Stewart from Canada and Jamaica will grace the MOMIX Stage. And during the day, expect some insightful interaction with Studio Manager & Producer Vallen PIERRE LOUIS, Promoter Nicolas PLANEL and Artist Stellio PIERRE LOUIS Skool of Art) from Rodrigues.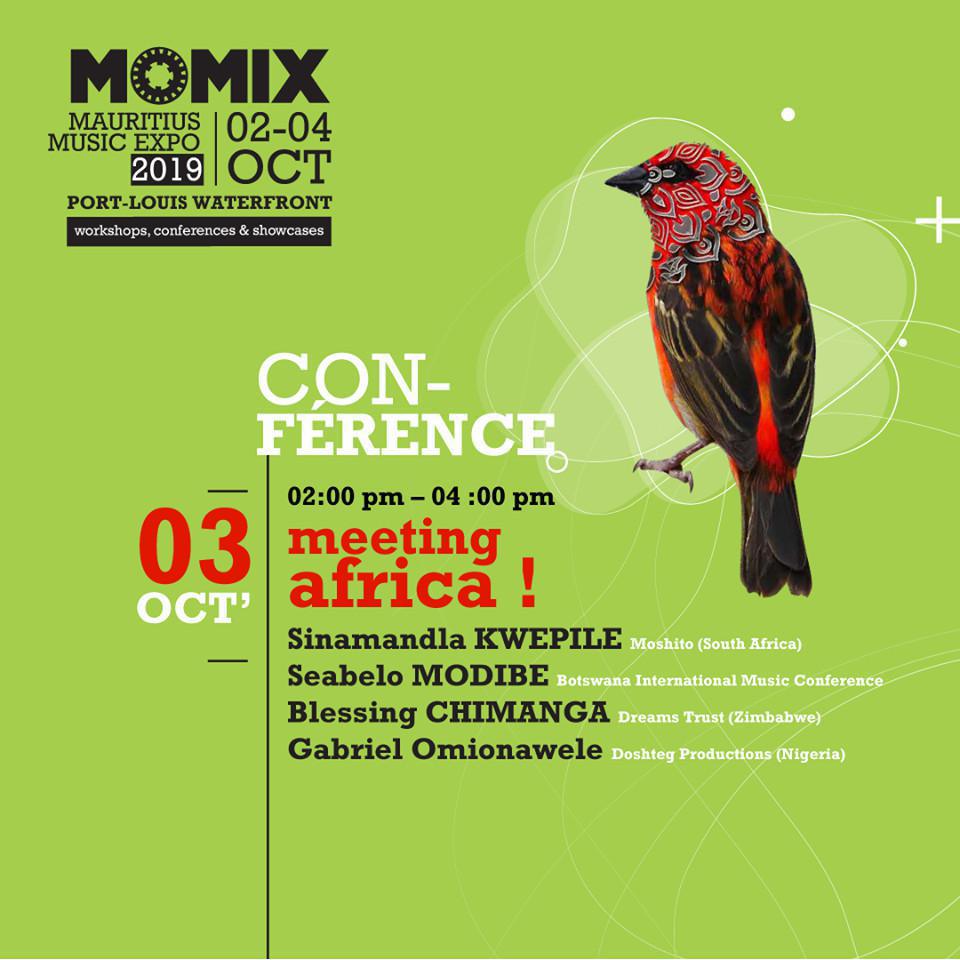 Other big names to be expected are Sinamandla KWEPILE from Moshito, South Africa, Seabelo MODIBE from Botswana International Music Conference, Blessing CHIMANGA from Dreams Trust Zimbabwe and Gabriel Omionawele from Doshteg Productions Nigeria. The Moris Festival Conference to be held on Friday 04 Oct will welcome several key Mauritian Players of the Industry such as Bruno RAYA for the Reggae Donn Sa Festival, Lionel PERMAL from the Kaz'Out Musik Festival and Gavin POONOOSAMY from the Mama Jazz Festival, amongst others.
Sister Island Réunion was not left out either! Get a unique sense of the 974 music scene at a conference welcoming Jean-François CADET from La Cité des Arts de La Réunion, Nadège NAGES from Pôle Régional des Musiques Actuelles (PRMA) and Alexandre DANY-RUINET from the SAKIFO Festival.
Momix Lab & Momix Kids - Bringing Together Music Debutants and International Experts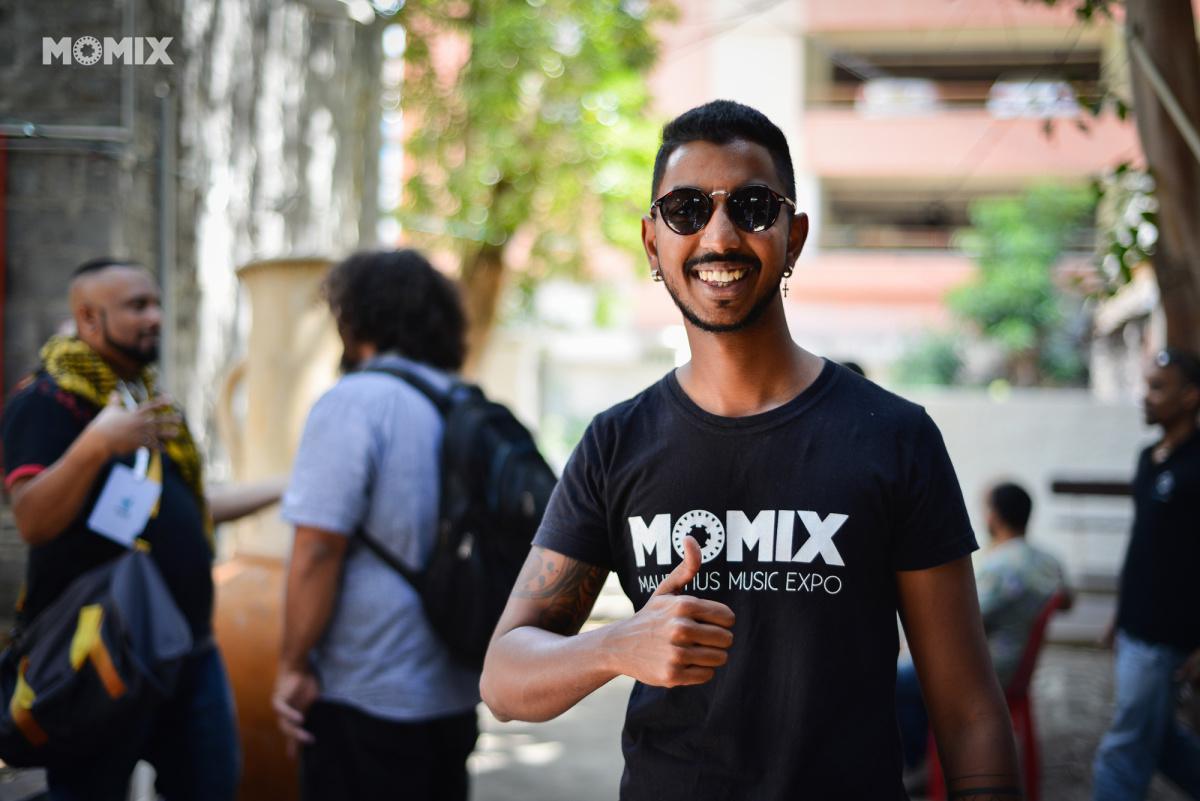 Momix Lab is another initiative of this social project. Its aim will be to look into how music projects can be exploited through collaborations between local and international artists. Definitely something you shouldn't miss if you're looking to acquire the necessary tools to grow professionally and build your career.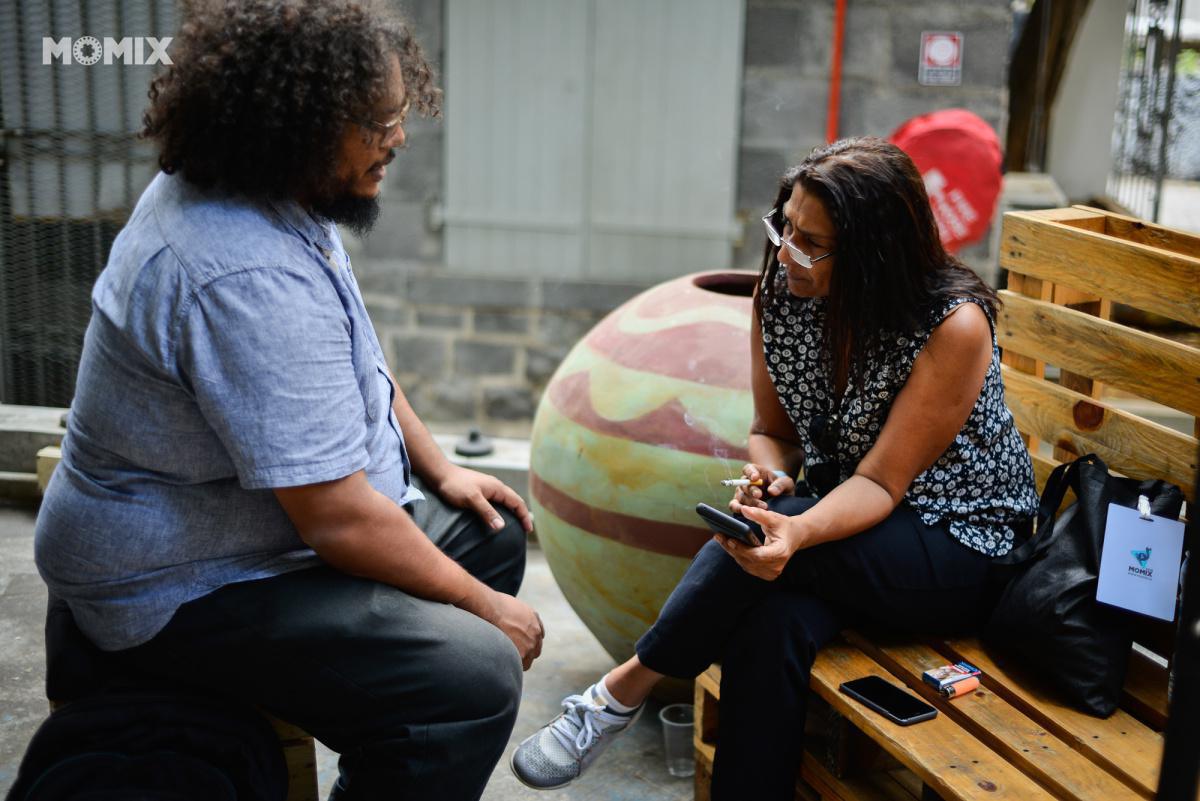 A special program called MOMIX Kids has also been set up to build awareness around the practices in the artistic industry among the younger generation. This year, MOMIX will also host workshops in six public primary schools with the aim of enabling children to get first-hand experience of handling instruments and learning more about opportunity avenues in the field.
Time for some rich networking sessions, great encounters and musical discovery so better mark your calendars!