With a dashing total of 222 medals, Paradise Island Mauritius won the Island Games of the Indian Ocean (IGIO) for the first time in History, a few days back. After taking part in 10th IGIO Editions, this historical victory comes as an even more honourable one as it took place on the Mauritian soil. Here's what some of the Young Sports Figureheads had to say about this incredible win!
Mauritian Pride Anthony Madanamoothoo captures Gold Medal in Weightlifting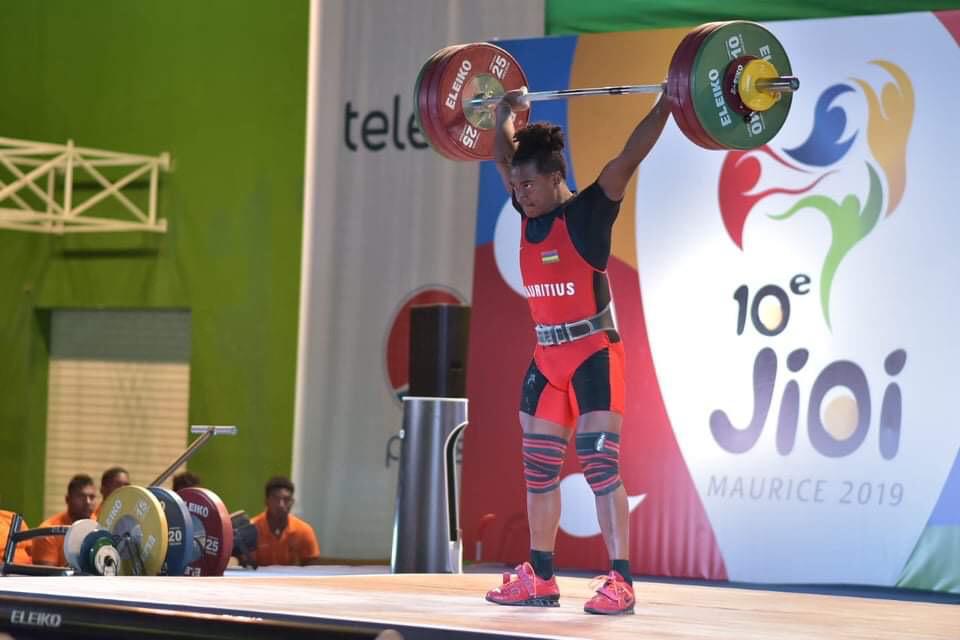 After capturing 2 bronze medals in 2015 at only 16 years old, Anthony Madanamoothoo led his country to the highest rank on the podium in the Weightlifting Category this year. The young prodigy says stepping up on the podium meant the world to him - especially because he made his fellow countrymen proud. Anthony had to go through months of intensive preparation and struggled with managing his studies on the side. The Mauritian Weightlifter spent two months in Romania and attended a 45-days camp in China ​in order to push himself as far as possible to before entering the IGIO competition.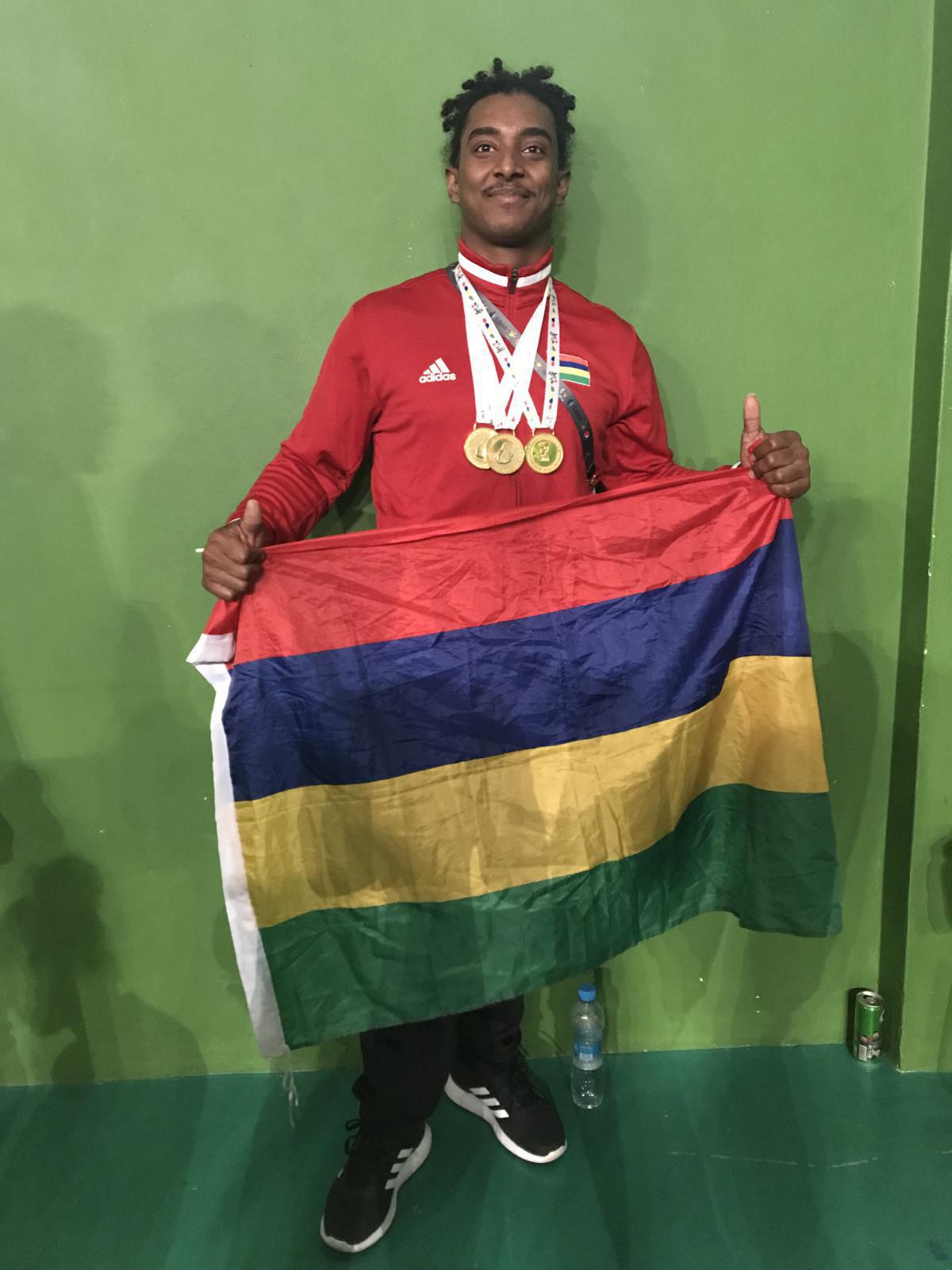 Anthony Madanamoothoo spoke the pride he felt at the sight of a united Mauritian people throughout the Island Games. Knowing he had the undying support of Mauritian Supporters definitely helped, he says. Speaking about his victory, Madanamoothoo humbly dedicated this win to his family, to Mr. Michael Glover, coach Gino Sooprayen, DTN Dabija Constantin and to one of his beloved friends Yvan Pierrot who recently passed away. He also pointed out the extensive support he got from his supporters and the Ministry of Sports. Hyped by this incredible experience, the young weightlifter says he would now like to complete his higher studies while aspiring to thrive in weightlifting in the coming years.
Weightlifter Roilya Ranaivosoa thrashes adversaries by 3 Gold Medals!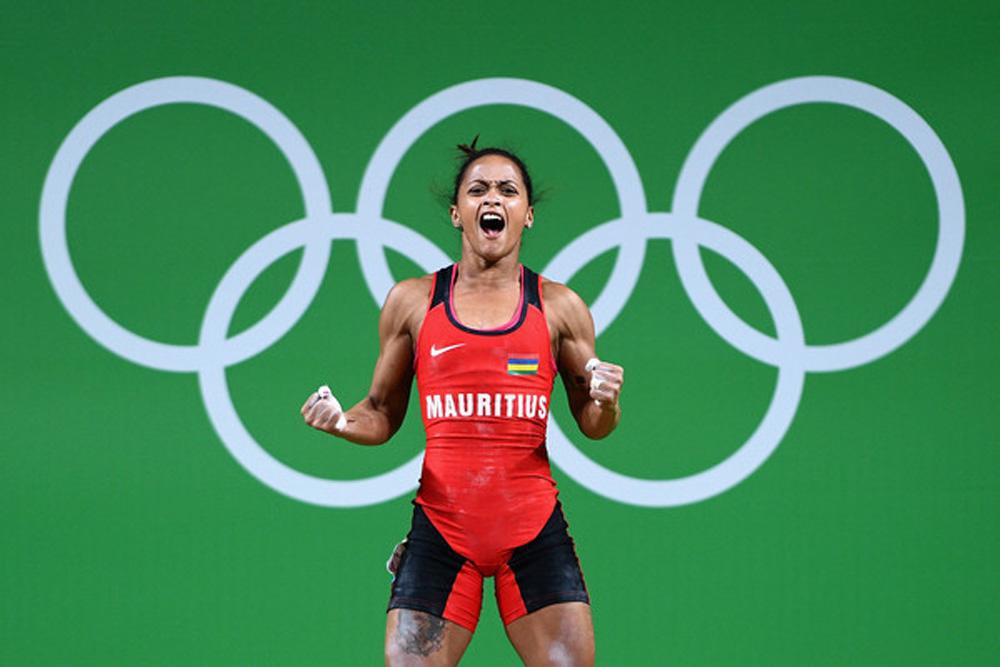 Weightlifter Roilya Ranaisovoa took part in the IGIO for the first time in 2007. And back then, she was already perceived as promising and inspiring sports figure. Taking part in the -49 kg Female Category was an incredible experience for the young weightlifer who says it was a dream come true for her. Her pathway however was packed with obstacles as she explains that she had to be on a very strict diet and had to put in all her energy into neverending hours of training. But as the saying goes, sometimes you just gotta let the success clap for you!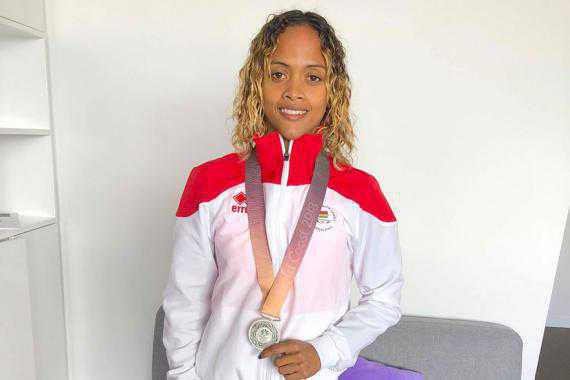 Performing in front of thousands of fans and family, young Roilya captured 3 gold medals in her category, she says this participation meant the world to her, and so was making her fellow countrymates proud. She now looks forward to facing some of the best at the African Games in two weeks followed by the World Championship which are set to take place in November. The inspiring Champion says she also cannot wait to the next IGIO in host country Maldives.
Team Captain Alison Labour and Teammates rank 3rd in IGIO Volleyball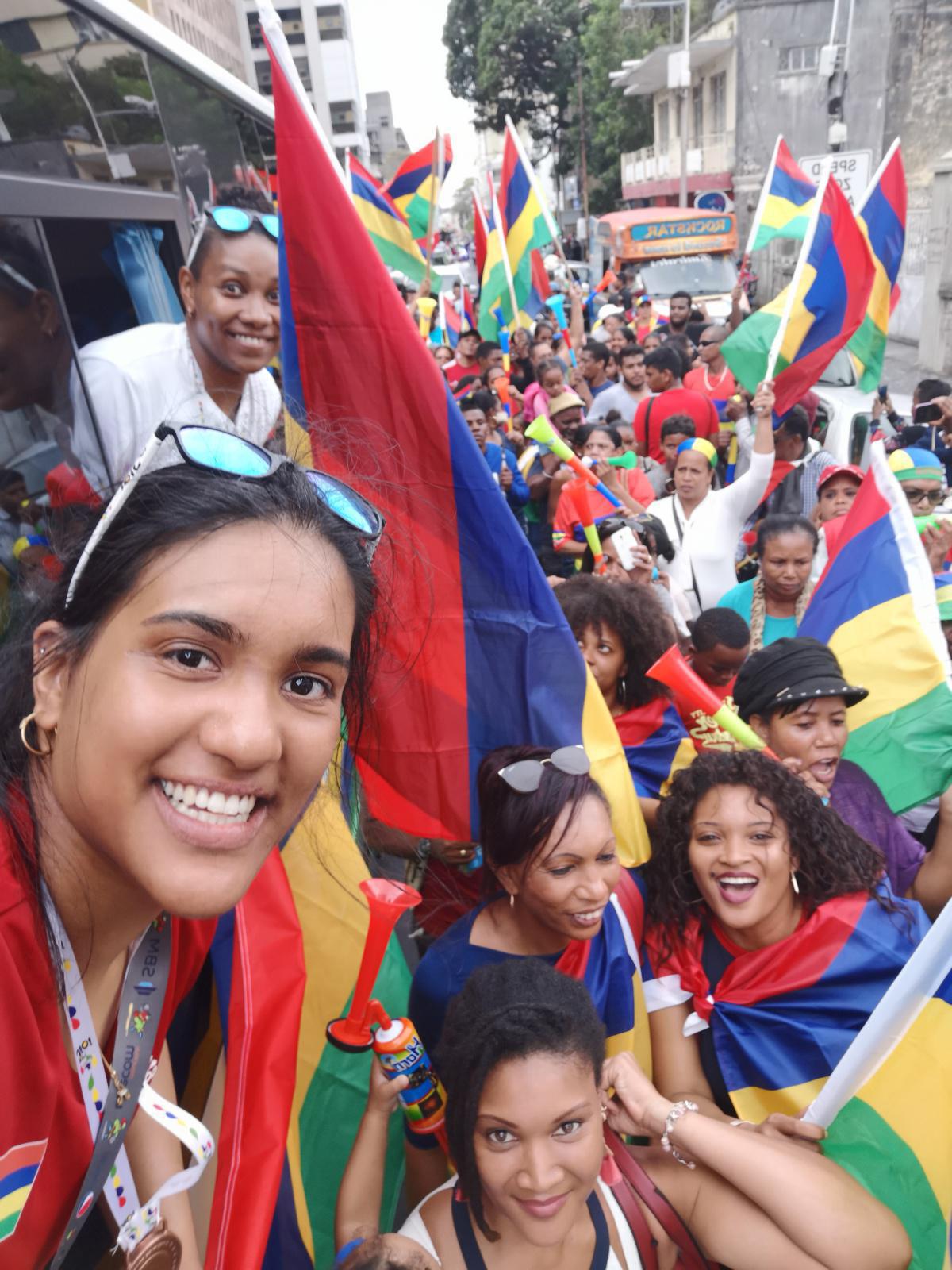 Double participation, Double win for Volleyball Team Captain Alison Labour who first took part in the Island Games hosted by Reunion Island in 2015. During this year's edition, her teammates and her made it to the third place of the podium again! Labour says this win was even an even greater privilege because it took place in her home country.
Speaking about her experience, the young national volleyball player says the journey to the podium was not an easy one. Along with the stress and heavy physical, mental and technical preparation her entire team had to go through, Labour suffered an injury on the first IGIO match. Despite her wounds, Female Volleyball captain says she and her team stuck together through thick and thin and fought to surpass themselves. Labour added this bronze medal symbolises all the hard work her team and her put together.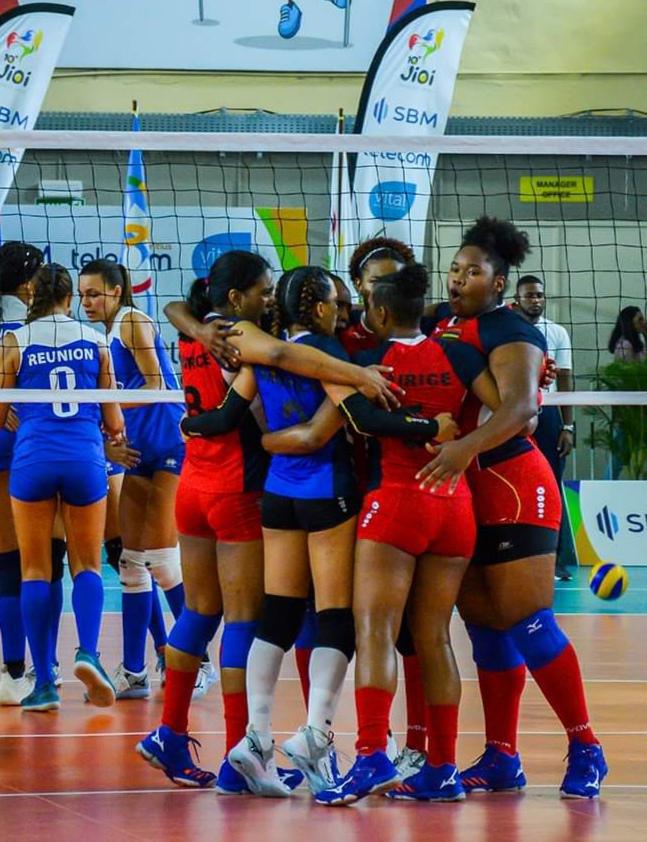 Alison Labour describes the IGIO as a once-in-a-lifetime experience. Rubbing shoulders with other athletes but also felt incredible pride in seeing other Mauritian athletes from other disciplines bring medals home throughout this intense 10-days event. The young shining star says that seeing thousands of Mauritian storm the streets of the Capital upon hearing the news of Mauritius' victory was one of the most magical moments in her life. Freeing herself from the pressure of the expectations people initially had with regards to their performance, Labour says she was flooded with joy knowing that she had the exceptional chance of being a proud representative of her country Mauritius.
With her eyes set on the future, Labour now aspires to the first podium place on the upcoming IGIO and hopes her team can take Mauritius to global recognition by taking part in Sports Competition in Africa. As last note, ambitious captain Labour says that the sense of unity that was felt across the island can only be achieved through Sports, and that is the very reason why it should be promoted as much as possible. And we have only one word to say: Bravo Champions!