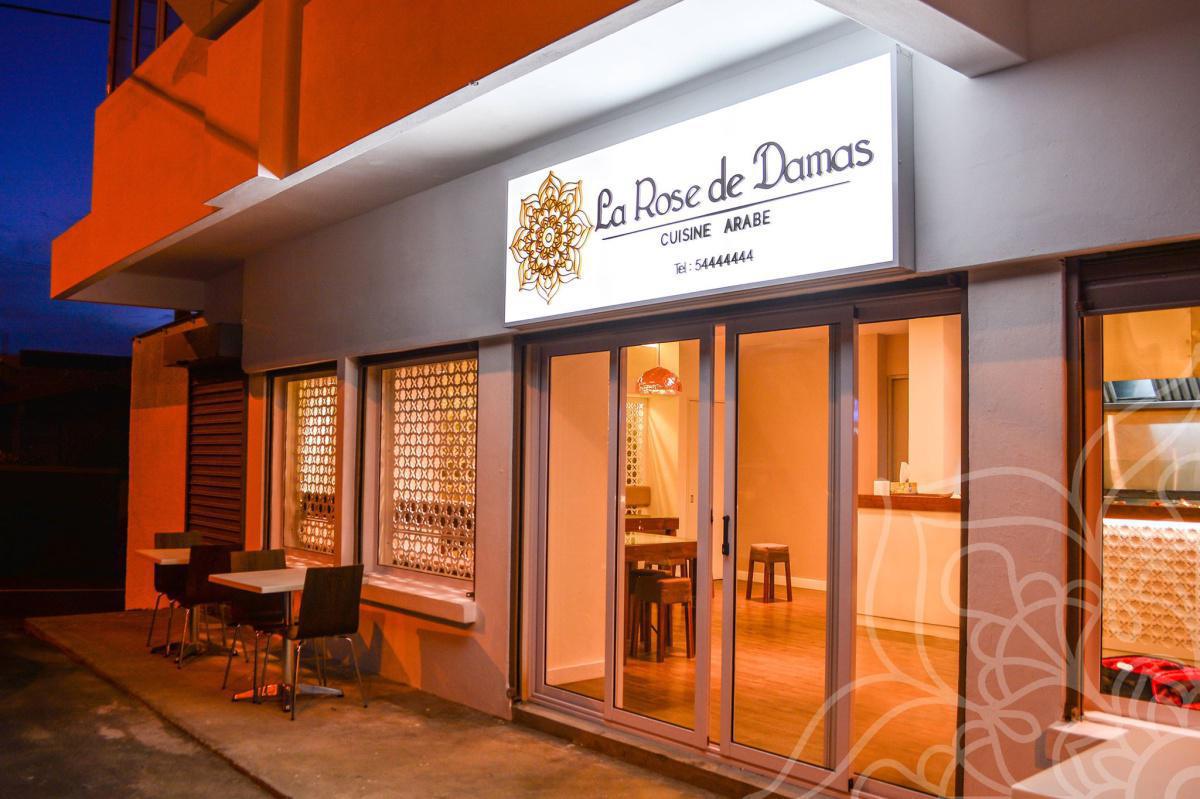 The first La Rose de Damas restaurant to open is situated at Quatre-Bornes, also known as La Ville des Fleurs. The restaurant was established in April 2017 as the first traditional Arabic restaurant in Mauritius. More than food discover the cuisine which is based on the great experience and culture of the chefs.
Adorning a charming oriental decoration with a touch of glamour, La Rose de Damas opened its doors last April at Cascavelle Shopping Village. Offering to Mauritians a new culinary discovery, where Lebanese and Moroccan cuisine is at the rendezvous and can be enjoyed. Hosting this exuberant yet sophisticated Moroccan style, exoticism invites itself inside La Rose de Damas. Handmade ceramic tiles from Morocco which adorn the walls, armchairs from Turkey and outside, a terrace worthy of a Marrakech villa with velvet benches, cousins with oriental motifs and luxurious engraving plates. A wonderful trip to the Middle East, here is what awaits you at La Rose de Damas restaurant.
Founded by Hasnaa Currimjee, La Rose de Damas brings a variety of specialty from Middles East culture. The concept behind La Rose de Damas is to bring mostly the Moroccan and Lebanese culinary culture and let the locals discover it. As such, they can make their taste buds travel while staying in their country.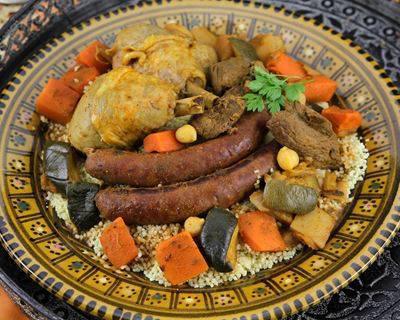 One of the talentuous chefs, Zahir Karbaly, explains that they work exclusively with fresh, local as well as imported products. The ingredients are carefully selected to provide the best quality and ultimate taste of the Middle East culture to customers. Another special thing is the pita bread, which is prepared in an authentic oven and above all, the spices are judiciously used so as to remind us that every bite is an invitation to flavors.
At La Rose de Damas, you can taste succulent traditional Lebanese and Moroccan cuisine such as the homemade couscous, the famous lamb tagine, the traditional kebab, some grilled meat and mezes, pomegranate and sesame seeds accompanied by saj bread, which is a bread of Lebanese origin whose dough is very thin. Yet, what would be a meal without a sweet little dessert? La Rose de Damas gives you the chance to taste traditional desserts and cakes from the Middle East like Baklava, Moroccan cakes such as chebakia, brewat, gazelle horns and the kenafa, a sweet cake made from vermicelli, all this served with good mint tea. Discover the Middle-East Cuisine like never before!