Everywhere around the world, Capital cities have single-handedly transformed over the years into cultural cradles - never-sleeping nests to both the History and heritage of a country. Mauritius is no exception! But what makes the Mauritian Capital so special? From its vibrant feel, its busy bar terraces lodged on the waterfront to its unique mix of modern business towers contrasted by its centuries-old rock-sculpted facades, Port-Louis is truly a melting pot that beautifully reflects the local diversity. Here's a little itinerary we crafted just for you - Get ready to explore Port-Louis!
Rise and Shine. And begin your city exploration at the Marie Reine de la Paix monument (Virgin Mary). Nestled at the southern entrance of Port-Louis, Marie Reine de la Paix literally is an open-air church located next to Signal Mountain where you can enjoy panoramic views of the city. Climb up the 80-or-so steps of the monument to catch a unique view of the harbour and breathe in the cool hilly breeze with the distant noises of car honks as background. We promise you won't regret it! While it rarely appears on tourist guides, Marie Reine de la Paix is a prized spot for marriage proposals and long romantic walks in its blooming gardens. Upon leaving the site, stop at Cote Jasmin Jardin Bar for an espresso or to sample its young Mauritian Chef's morrocan couscous in a cozy garden-like restaurant found at the foot of Marie-Reine de la Paix.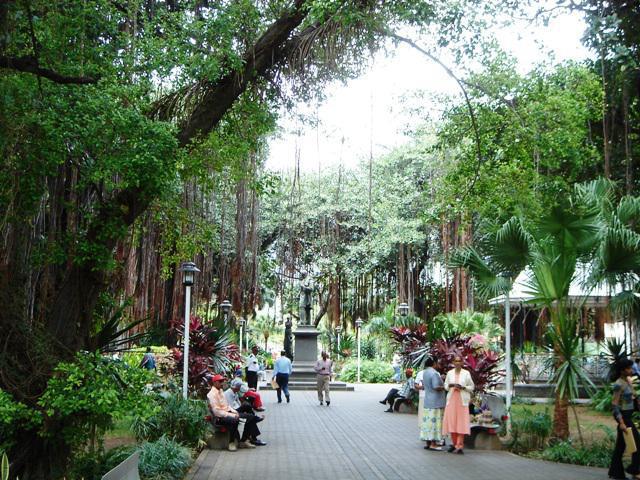 Let's continue this adventure inside this buzzing capital, shall we? Port Louis definitely doesn't miss anything, especially historical sites, street food, busy people and crowded shops! By this point you might have noticed that you are walking on pavements made of cobblestones and granite setts. As you get deeper into the capital you will see the ancient architecture left by the French and British when they colonised the island. You might be wondering: Where should I go first? Well, let us help you! Right across Le Caudan, you will find yourself on La Place d'Armes. From here it all begins! Walk away from the waterfront and you should soon find the Jardin de la Compagnie (Company Garden), one that is home to ancient banyan trees and majestic statues.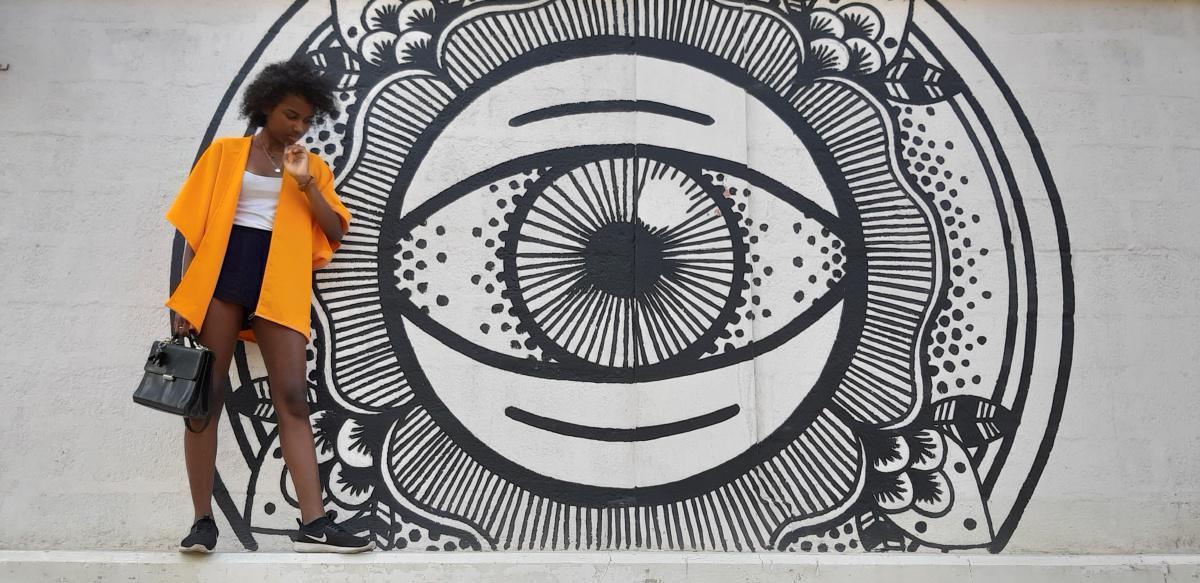 During your journey, you will certainly come across gigantic street artworks. These urban art pieces have been made by local and international artists such as Gael Froget, Evan Sohun, Wenna and many more; and most of them are made on great architectural structure that gives a touch of the new generation to those rustic buildings. The once grim historical walls of the capital are slowly getting filled with vibrant, attractive colors and eccentric designs! You can have fun looking for those throughout the city and get all the snapshots you need to feed your Instagram page!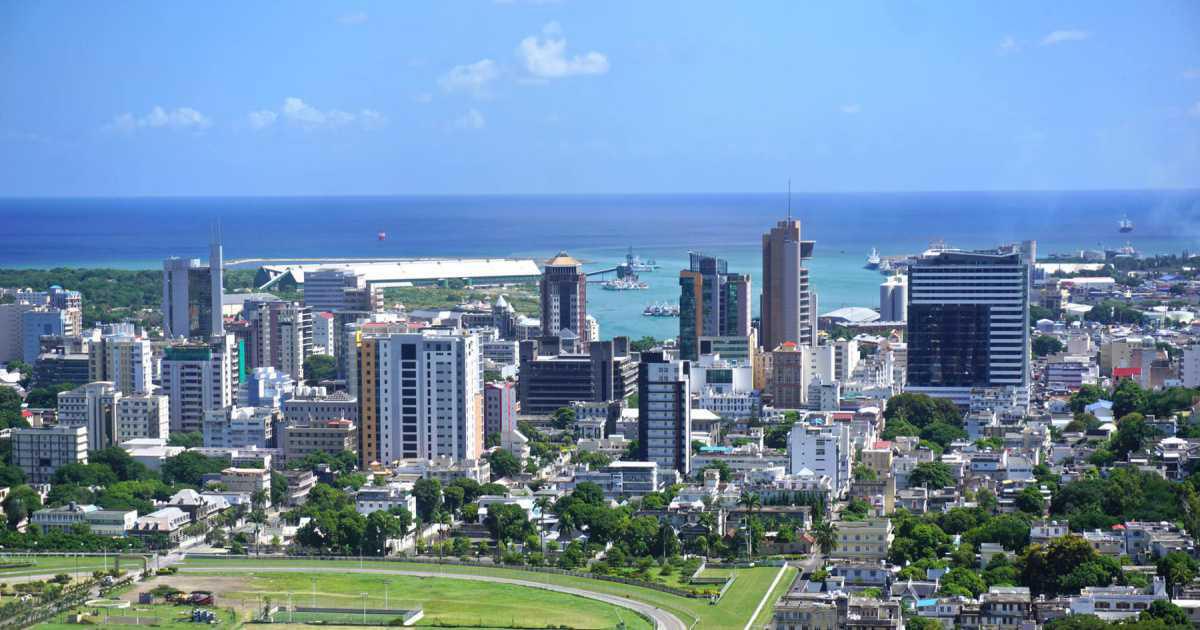 One of the busiest parts of Port-Louis can be found at its very centre - not from The Company Garden. Head to the Emmanuel Anquetil building - a happening spot for business and administrative work. All around, you can roam any street you like to explore the authentic side of the city, including the Government House and the emblematic Theater of Port-Louis. On your way, you will most certainly come across Hindu temples, pagodas, churches and mosques and all in one city! These places add to the liveliness of the city and to the people. Better yet, some of those religious sites can be visited such as the Sockalingum Kovil, Kwan Tee Pagoda, the St. Louis Cathedral and the Jummah Mosque. All those religious sites contain great history and perhaps you might learn a bit about the different cultures that exist in Mauritius.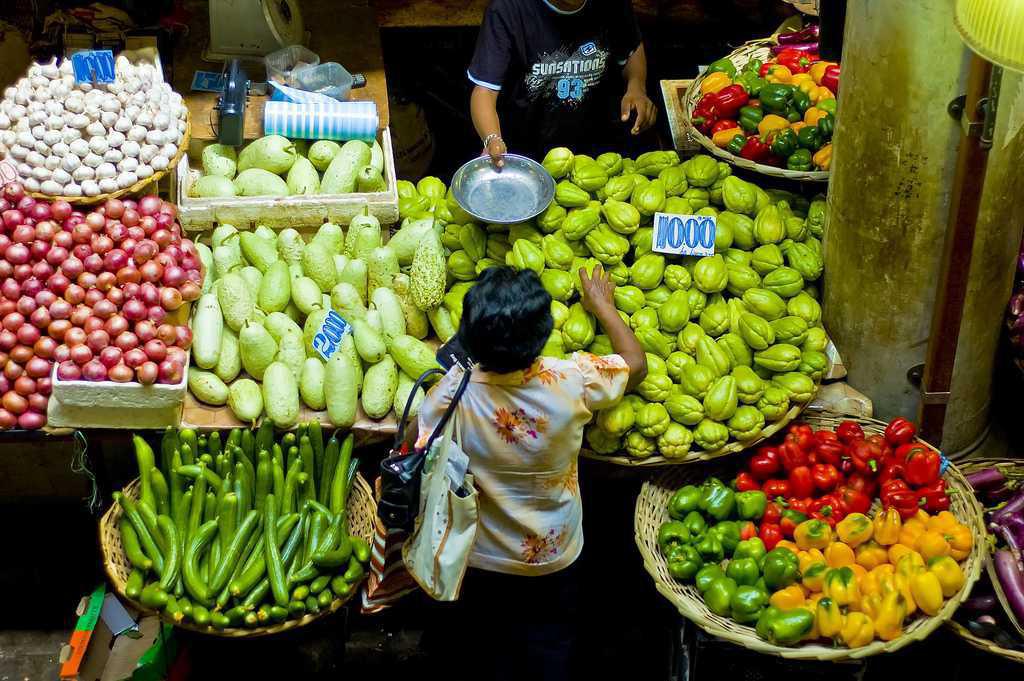 From the city centre, head to the market of Port-Louis - one of the best places to immerse into the local crowd. From women shopping for fresh vegetables for tonight's dinner to people who quench their thirst for a fresh glass of alouda, the market is a lively spot where you can also purchase local hand-made souvenirs to bring back in your suitcases. Keep in mind that the market is based on both sides of the road. You can visit either or both to witness local people's routine and the beautiful colors of the market with your own eyes.
After this long stroll through Port Louis, time to lunch! And what better way to satiate your hunger than by tasting local street food? Head to Chinatown to refuel. Trust your guts and enter any restaurant you like to enjoy the Mauritian version of diverse chinese cuisine. Inspired by chinese traditions and recipes, Chinatown restaurants offer a variety of savoury dishes and flavours you can indulge in to get a taste of local cuisine!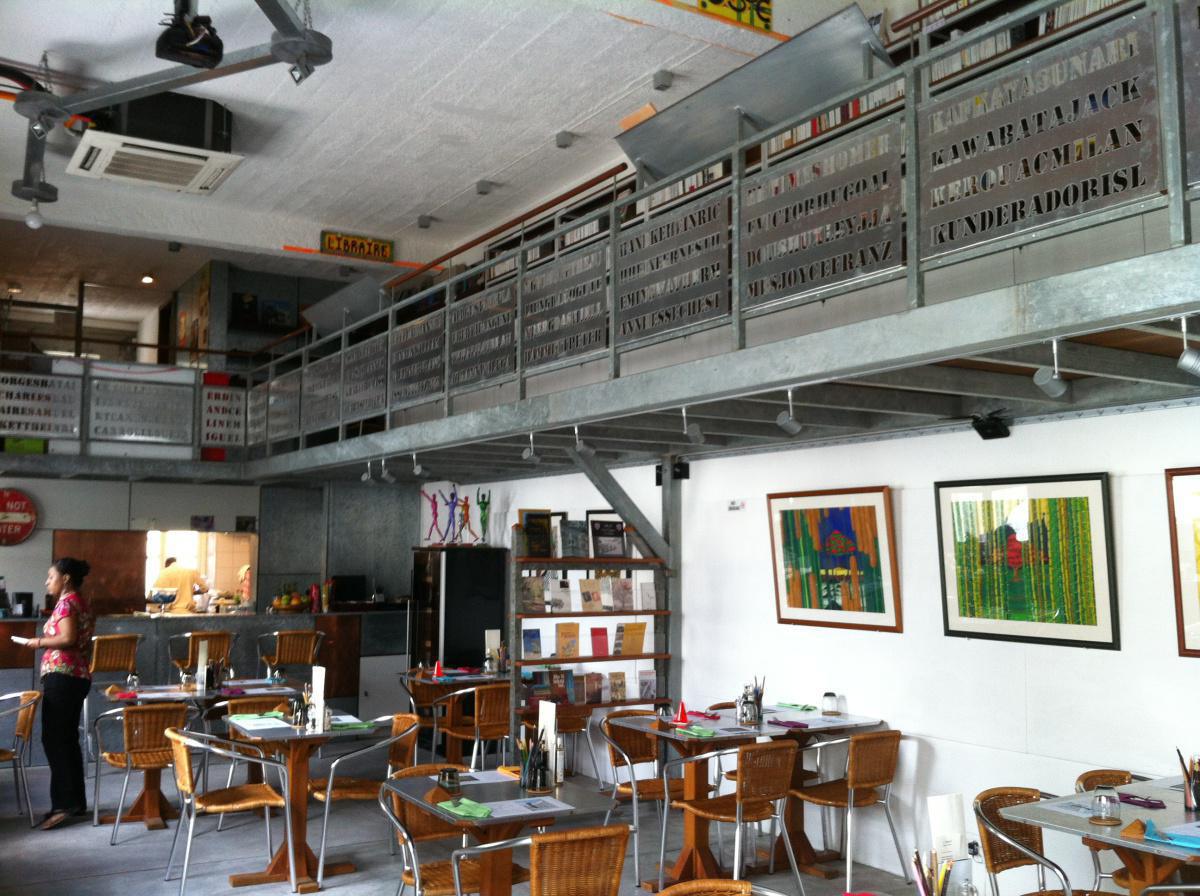 If you don't mind spending a few bucks then head to l'Atelier Kafé. This stoned longhouse gives to the café an elegant, rustic style that will make you feel at home. Their dishes are absolutely the right mixture between mauritian and western cuisine that will give you all the feels each bite you take! They also have a library right above the café where you'll be able to learn about the mauritian culture, and book lovers will definitely fall in love with all the classic they sell: from local writers to international ones!
Tel: 2082816
12, St-Louis Street,Port Louis, Mauritius
Email: contact@lartelier-mu.co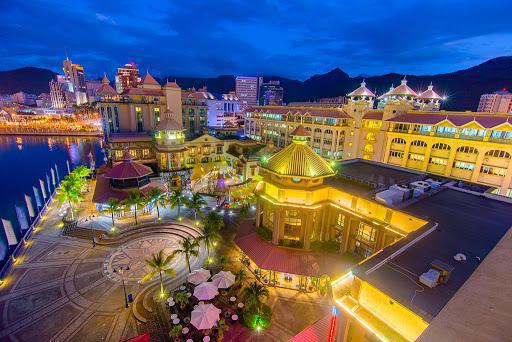 We can't think of a better place to spend the rest of the day than the o-so-popular Caudan Waterfront. With its cozy vibes and medium-end to luxury stores, Le Caudan Waterfront is a great landmark for cultural happenings. You can go window-shopping or sit back at one of the waterfront bars to enjoy a cold beer or head to The Deck for a unique boat-restaurant experience. While you're there, you should absolutely visit the Blue Penny Museum which is home to one of the rarest postal stamps in the world, taste some freshly made sugarcane juice and enjoy the company of the wood sculptor based right next to the Labourdonnais Hotel's entrance. If you love music and arts, head to Le Caudan Arts centre. The newly launched multi-theater Arts centre offers a variety of shows, plays, music concerts and art exhibitions you will most certainly love!
Now that you've got all the key places in mind, you can finally make the most of your city tour! Enjoy and let us know if there's any spot you found and loved that we didn't mention in our article!