Domaine de La Paix
Port Mathurin Port Mathurin Rodrigues District
Being in Mauritius for your Holidays is the ideal time and place to head to the Sister's island: Rodrigues which is located only 1h30 away by flight. Discover this hilly haven known for its hospitality and serenity by staying at Le Domaine de la Paix.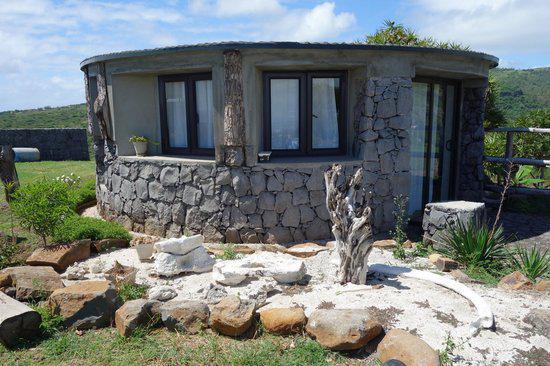 The guesthouse is located in such a way you can access any part of the island in less than 30 minutes from there. The rooms are of different sizes and have different features to fit your needs and wants: orthopedic mattresses, indoor or outdoor kitchens, inner Jacuzzi, private terraces and more!

Three times a week, you will get the chance to indulge in a typical Rodriguan dinner while copious breakfasts made of freshly-picked fruits from the garden, homemade jam and crunchy toasts or brioches are available every morning.
---
Free Wifi

Swimming pool and wellness

Restaurant

Bar

Outdoors

Parking

Entertainment and Family Services

Activities (sports activities and hiking)

Cleaning Services

Transport (additional charges)

Reception services