Biscuitterie H. Rault (Manioc Biscuit Factory)
Ville Noire Mahebourg Grand Port District
Since time immemorial, Manioc has been an essential part of authentic Mauritian cuisine. So much so that an entire factory dating back to the 1870s still celebrates the traditional Manioc Biscuit Recipe which is unique to Mauritius Island.
The story behind these traditional biscuits began with a French colonist's son called Hilarion Rault who tried to replicate the traditional Breton Sable recipe from his homeland by using local ingredients. Ever since, this closely-guarded family recipe has been passed on from one generation to another. These special Manioc biscuits are also popular as they contain no coloring agent or conservative, making them some of the healthiest biscuits you can find across the world. The factory itself is famous for its huge contribution and support to the local population during tough days.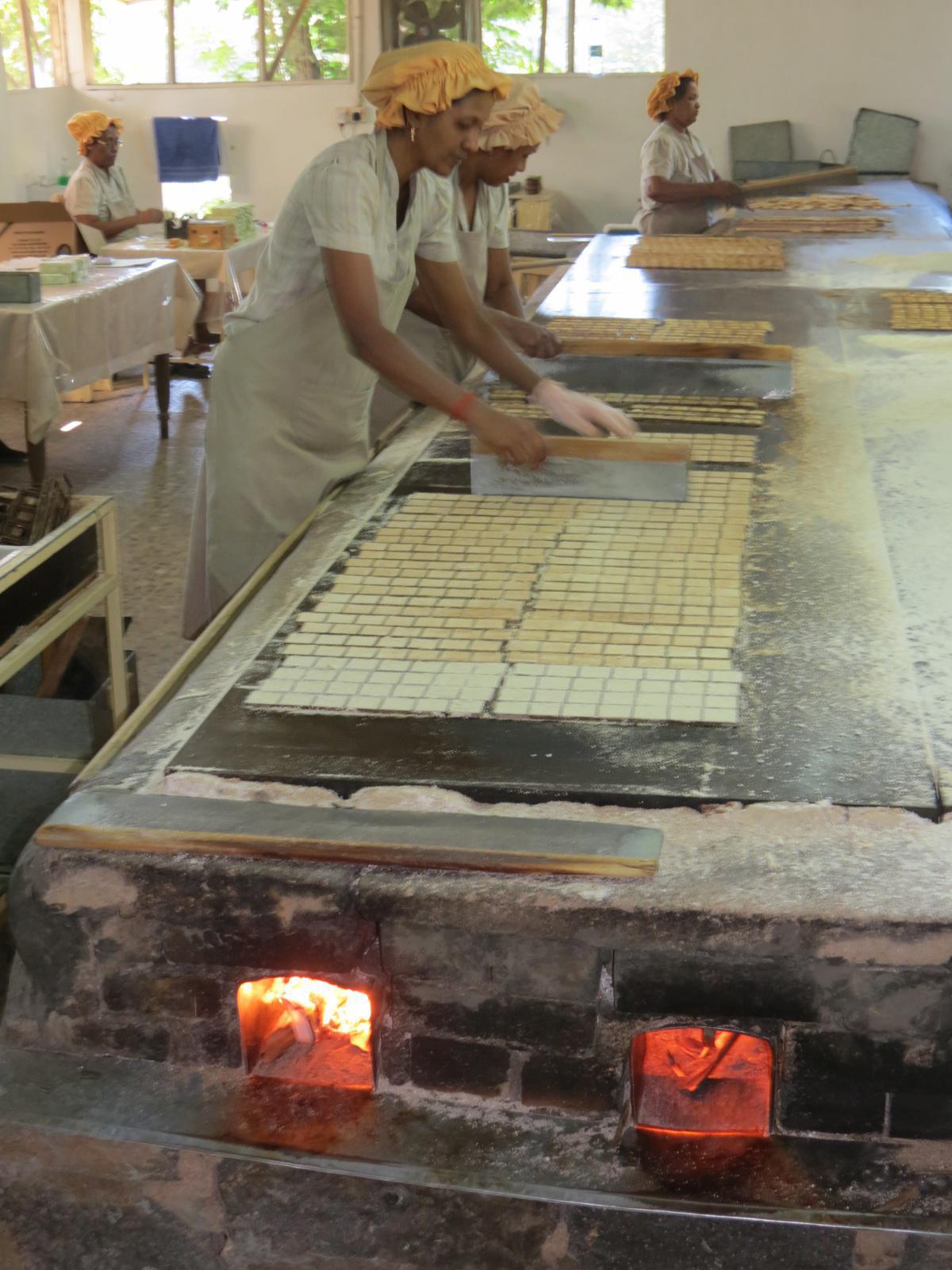 Also known as La Biscuiterie Rault, the Manioc Biscuit Factory is an ideal activity for families and History enthusiasts who seek to take a jump into the rich Historical past
of the island. You can visit the renowned family domain called "Les Délices" which is home not only to the biscuit factory but to an incredibly well-preserved and vibrant
outdoor setting.
The visit generally ends with a tasting session comprising of 7 different flavours of biscuits and 4 types of manioc pancakes which are served with tea or coffee under the welcoming shade of a giant Indian almond tree.
Bookings are recommended.

Opening Hours:
9am to 3pm on weekdays
9am to 12pm on Saturdays
Closed on Sundays
Please call on 631 9559 to book your visit!