Domaine de Labourdonnais
Mapou Labourdonnais Rivière du Rempart District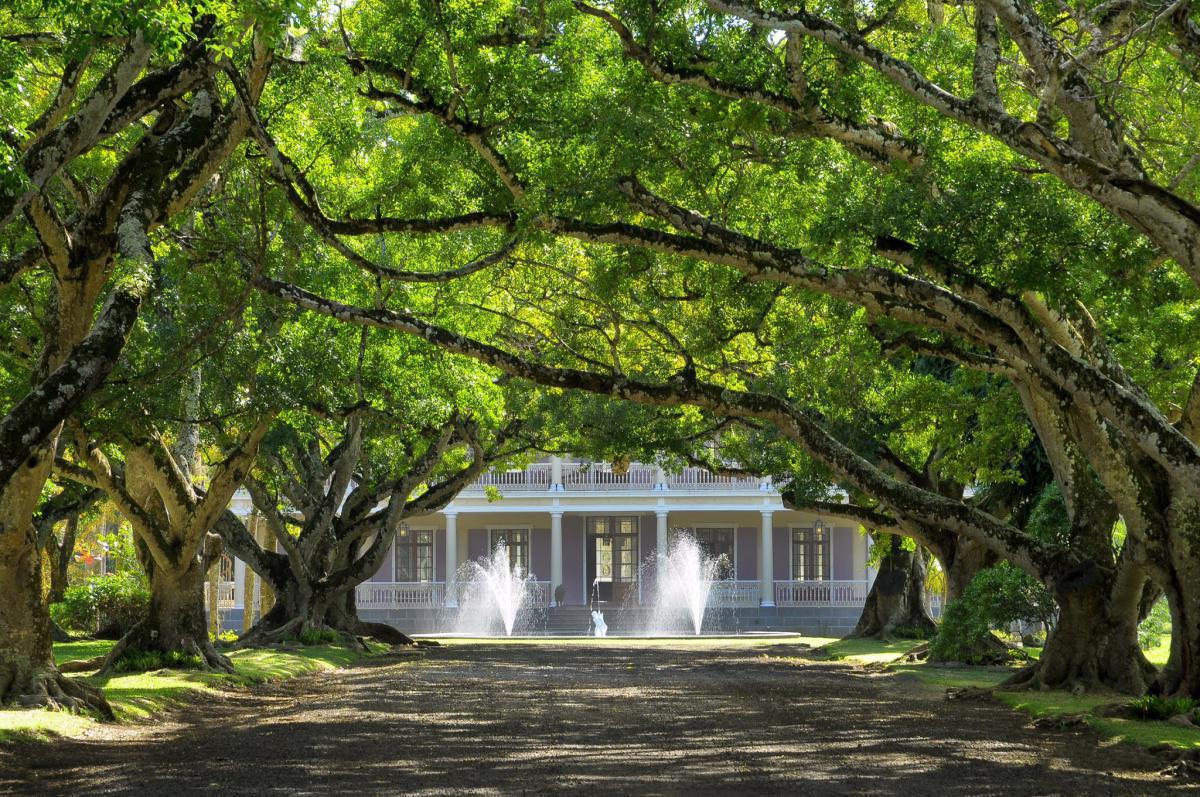 Covering over 540 hectares, Domaine de Labourdonnais is known for being home to one of the island's biggest orchards with a Magnificent Centuries-old Castle standing at its heart. If you're on holiday in the Mauritian Paradise, you should definitely consider paying a visit by heading up North.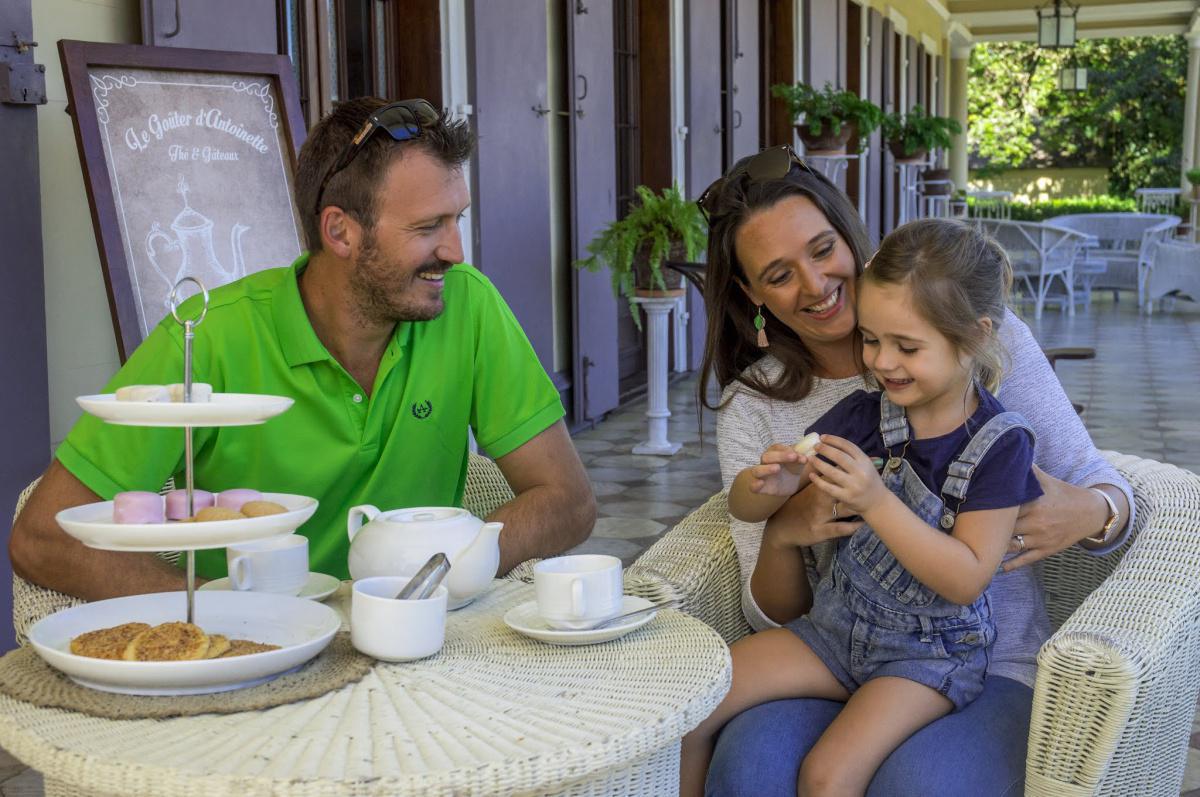 Proudly standing in the middle of the estate, time-defying Château de Labourdonnais is a magnificent mansion which exudes colonial architectural beauty. Built around 1856- 1859, The Château was initially the residence of the Wiehe family and is now a staggeringly colonial museum, showcasing the splendors of the 19th century lifestyle. As such, The Château de Labourdonnais is now a flagship of national heritage!
Begin your visit by walking through a breathtakingly beautiful avenue of majestic intendance trees ending with a large water fountain and the residence's main entrance. As you step inside, you will notice hand-printed wallpapers which adorn the venue along with the imposing crystal chandelier. You can also visit the master bedroom and let yourself be carried in yesteryear with its archetypal Victorian style.
Surrounded by splendid green sugarcane fields, Domaine de Labourdonnais also grows their own fruit products, produces its own agricultural rum and shelters a nursery.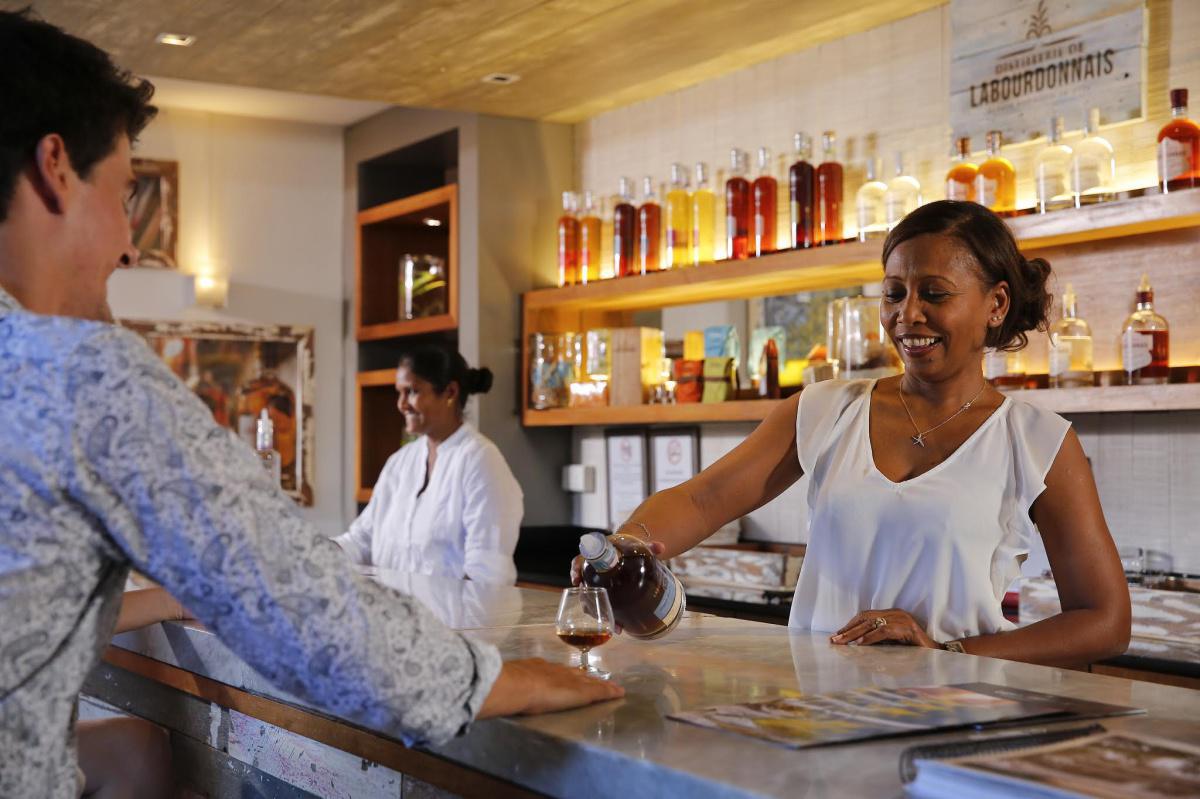 After the tour visit, head to the tasting bar where you will have the chance to taste a range of products from the distillery and the orchard, which includes rums, fruit pastes, jams and fruit juices, all freshly made.
Nestled in the estate, two minutes walk from the Château de Labourdonnais, La Terrasse is a small café which serves a selection of both Mauritian dishes and International cuisine. La Terrasse is the best place for afternoon breaks or for refreshment after your visit. Located next to La Terrasse you have La Corbeille delicatessen, a pastry that has revived all beloved sweet treats of Mauritians such as "gâteaux coco".
Yet, if you are craving for some traditional dishes, La Table du Château is where you should be. A creative and constantly evolving menu which dwells on an abundance of local products such as fresh vegetables, herbs and fragrant aromatics will delight all taste buds.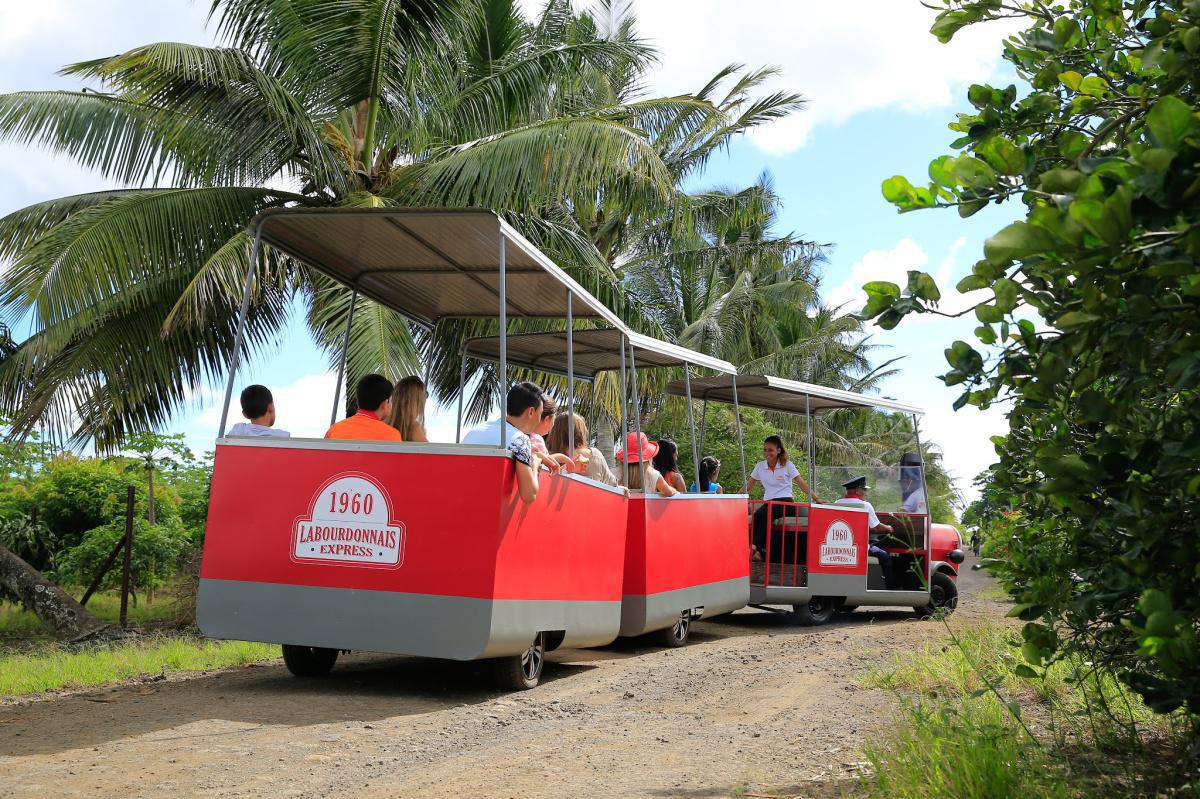 During your visit, you will certainly pass by remnants of the past like the Saint George's Chapel, the old refinery chimney and the old windmill. At the end of your tour, don't forget to visit the souvenir shops to find little goodies to take home.
Opening Hours
The Château is open Everyday from 9am to 5pm (last admission at 4pm)
Train Departures are at 10.30am and 2pm everyday/ weekdays on booking only
Guided tours start at 11am and 3pm everyday
Rates
Free Entry for Kids under 3 years old
For Kids above 4 - MUR 250 onwards
For Adults - MUR 400 onwards
Discounted rates available for disabled people.