If you are looking for the ideal place to feel the legendary warmth of the Mauritians, look no further! The North remembers and winter is never coming there! The northern part of Mauritius island has long been the favourite destination for tourists and Attractions begins from the island's Capital and is well-known for its animated nightlife activities, its white sandy beaches and warm weather, as shown in the o-so-famous french movie My Father the Hero (1991). Are you ready to discover this unique hotspot?
Le 20° Degrés Sud Relais & Chateaux Hotel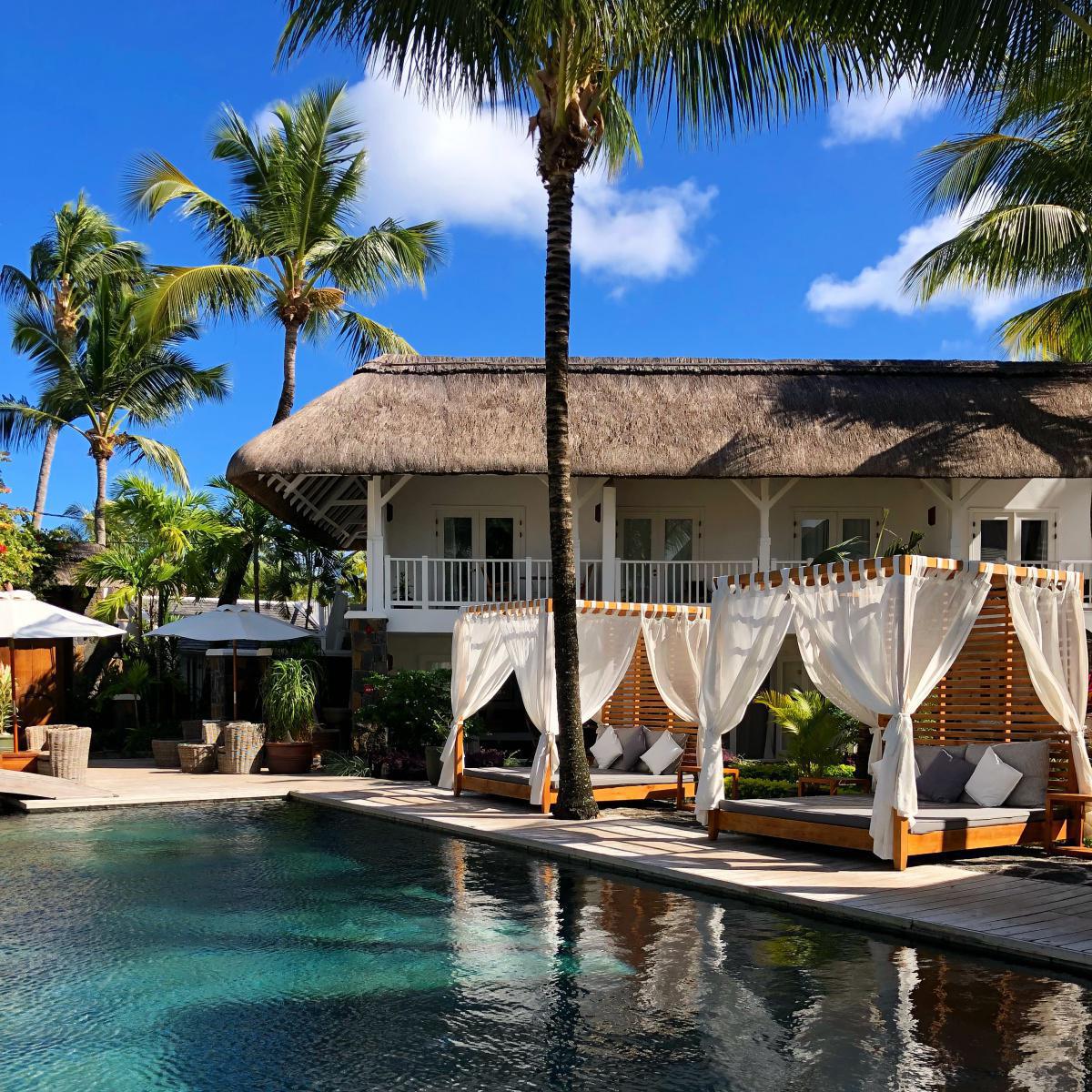 This summer, enjoy the beauty of the North from the intimate and jaw-dropping setting of Le 20° Degrés Sud Relais & Chateaux Hotel. Brimmed with tropical vibes, this 4-star establishment is inspired by ancient Mauritian creole architecture. Located at the heart of a former coconut cove, the hotel offers both the luxury and privacy travelers seek – a tranquil gem away from the crowd and noise of buzzing Grand Baie village.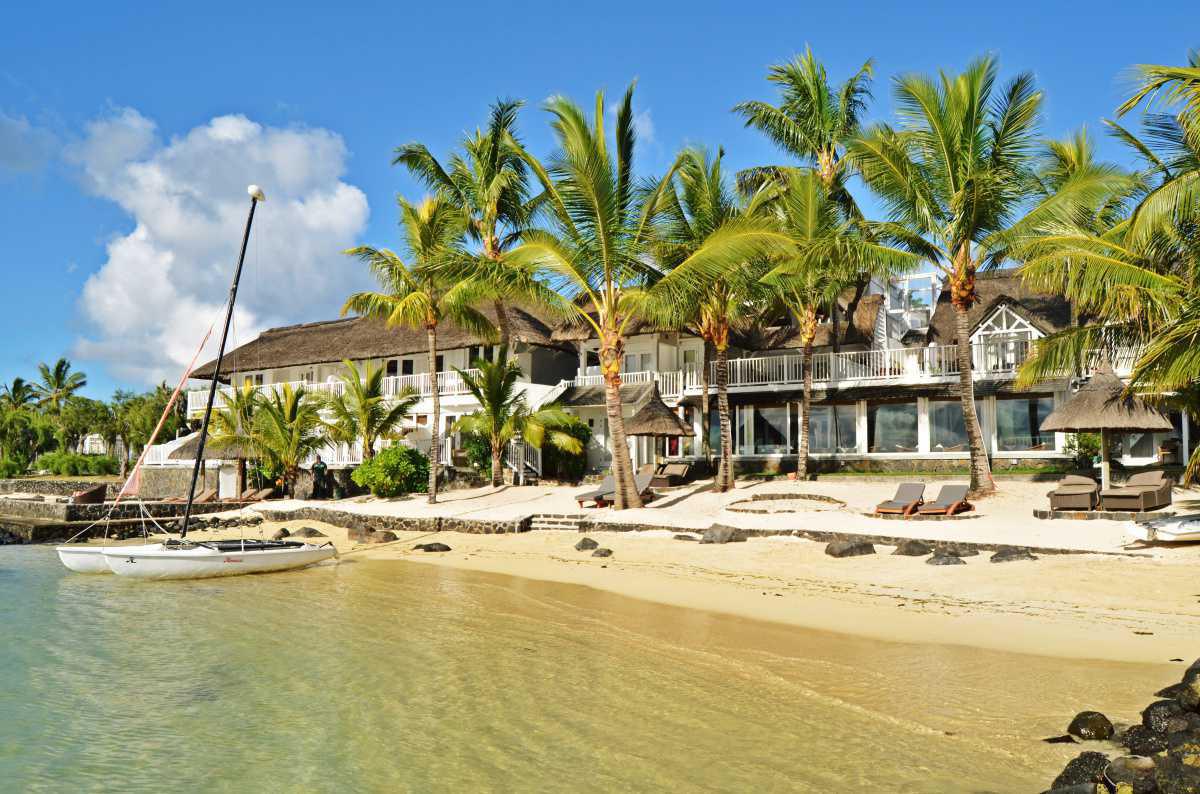 For the perfect holidays, you can choose from 4 different suites: A glamourous cocoon that overlooks the coconut grove or wake up to the sounds of the waves on your beachfront balcony. Toes-in-the-sand will have never made so much sense with the 20° Degrés Sud's rooms that sits only 20 metres away from the shorelines. And the Austral suites are an absolute treat to the eye with their private indoor plunges and Jacuzzis. The premises are also equipped with a spa where you can abandon yourself to the expert hands of a masseuse and indulge into the summer feels.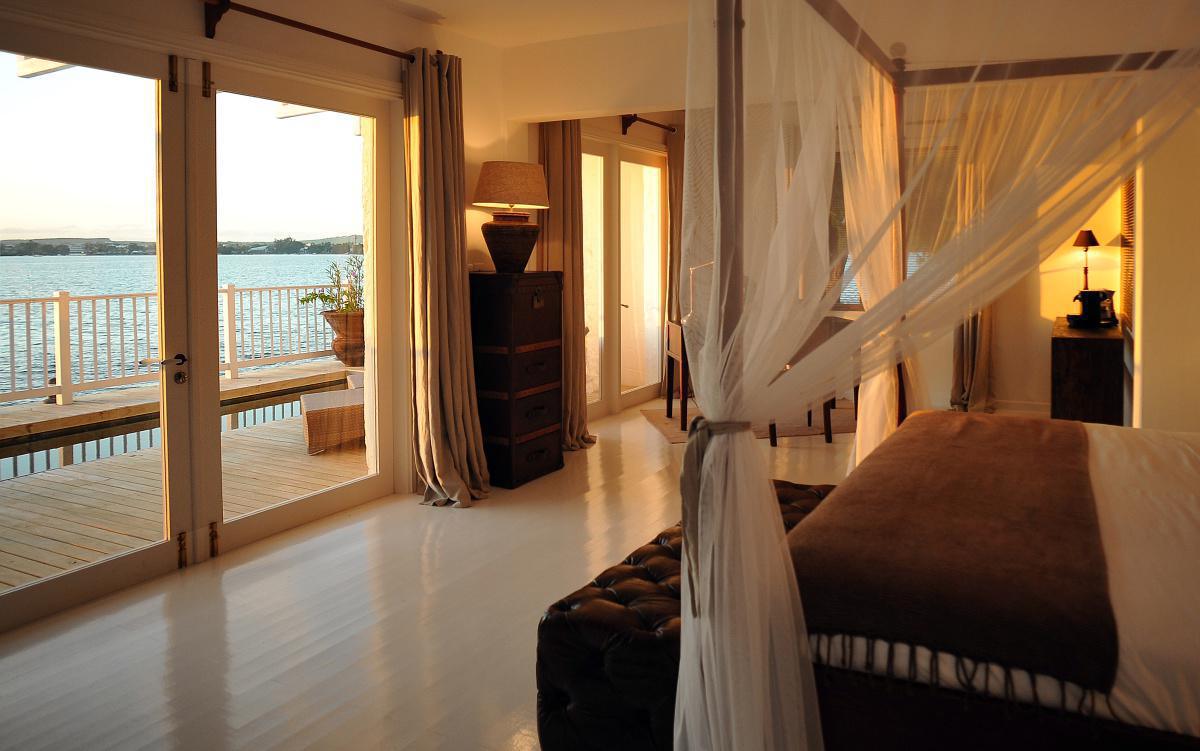 The Hotel's food scene won't disappoint either. Experience the Chef's finest marriages of local flavours at L'explorateur or lunch away at La Voile for ocean-view holiday dishes with your other half. When the sun sets, Le 20° Degrés Sud offers a unique ride you won't find elsewhere. Every evening, M/S Lady Lisbeth, the oldest vintage teak boat on the island sails off the coast of the island for the most romantic dinner you'll ever experience in your life. You can enjoy this out-of-the-ordinary candlelight dinner with 8 other guests or exclusively book the entire motorboat for two. With the exquisite recipes and atmosphere, you probably won't get lost in the middle of the ocean but chances are you will into each other's eyes.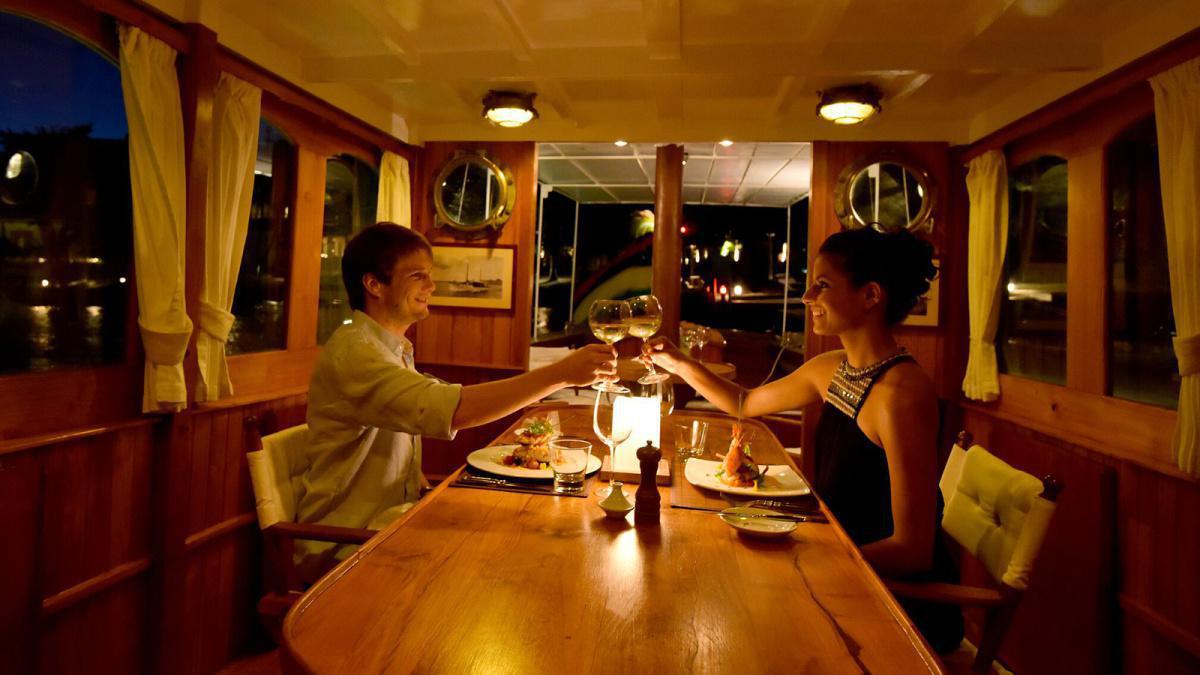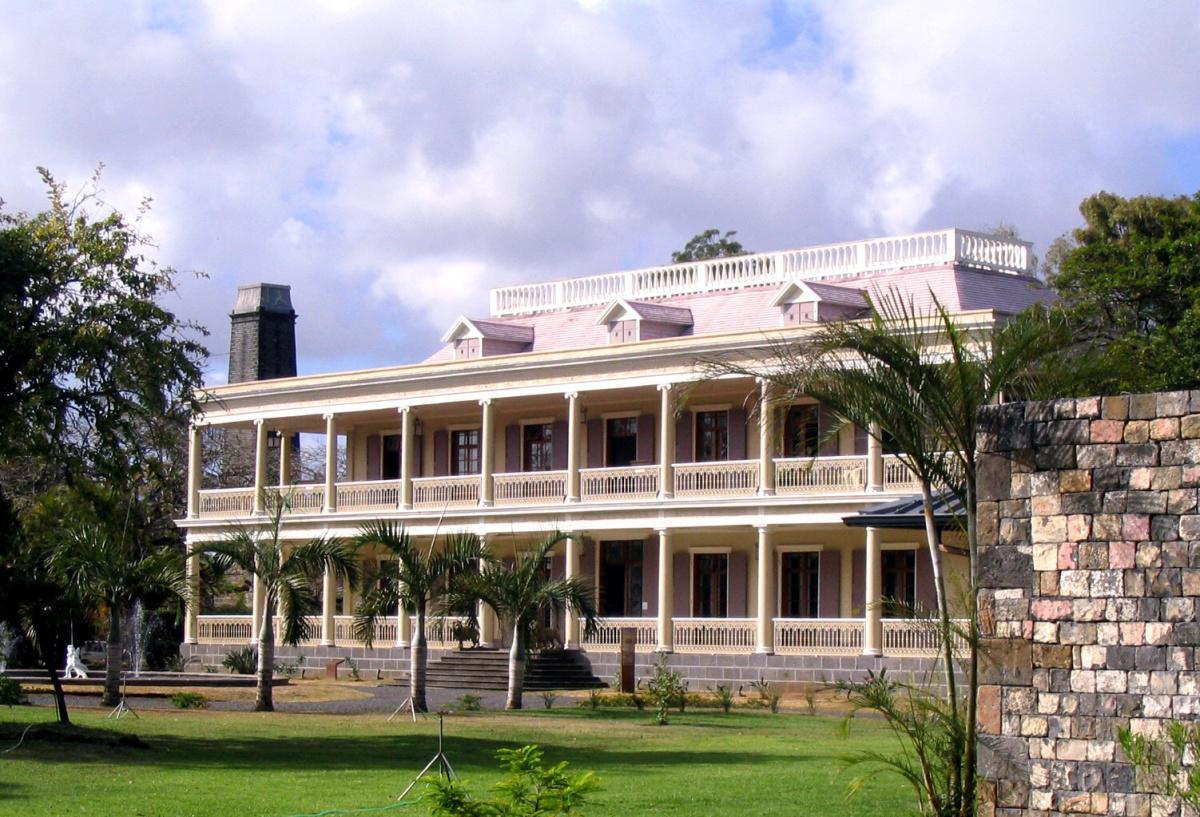 Hop aboard the Labourdonnais Express and experience the unique history of Chateau de Labourdonnais!
Built between 1856 and 1859, this magnificent mansion is surrounded by spectacular green sugarcane fields and beautiful orchards. It is now an antique museum that invites you to discover the nineteenth century Mauritian lifestyle as well as its history. Good news is this window to the past is ideally located in the north of the island and enables you to discover an entirely different side of Mauritius.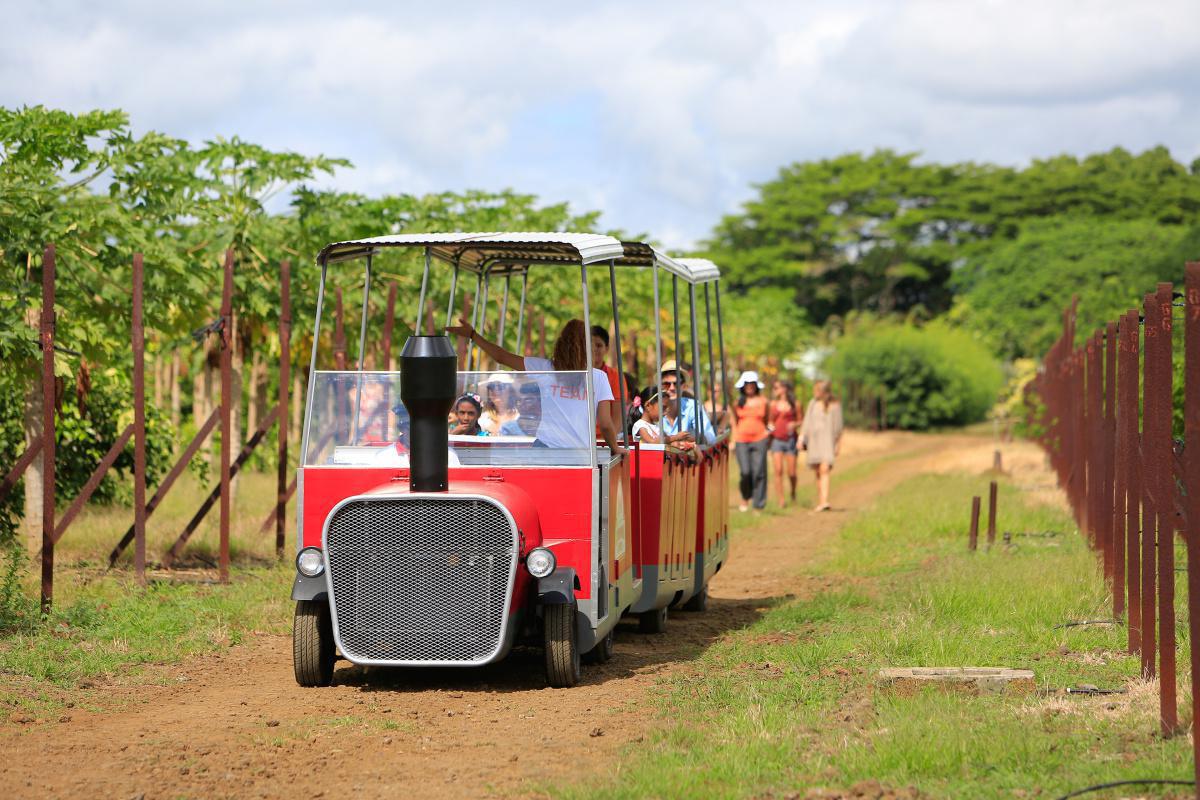 Feeling hungry during the tour? Discover La Terrasse, a café & restaurant which makes mouthwatering Mauritian cuisine. You'll be served on a divine terrace, contemplating the historical garden of Château de Labourdonnais while tasting the crème de la crème of authentic local dishes.
The heavenly orchards of this Mauritian Castle date back to 1975 and now offer as much as fifteen different varieties of tropical fruits including: Passion fruits, Guavas, Papaya and much more! They are sold at La Corbeille, a grocery shop that features farm grown and locally made products. At the end of the tour, a complimentary tasting session is set up for each visitor.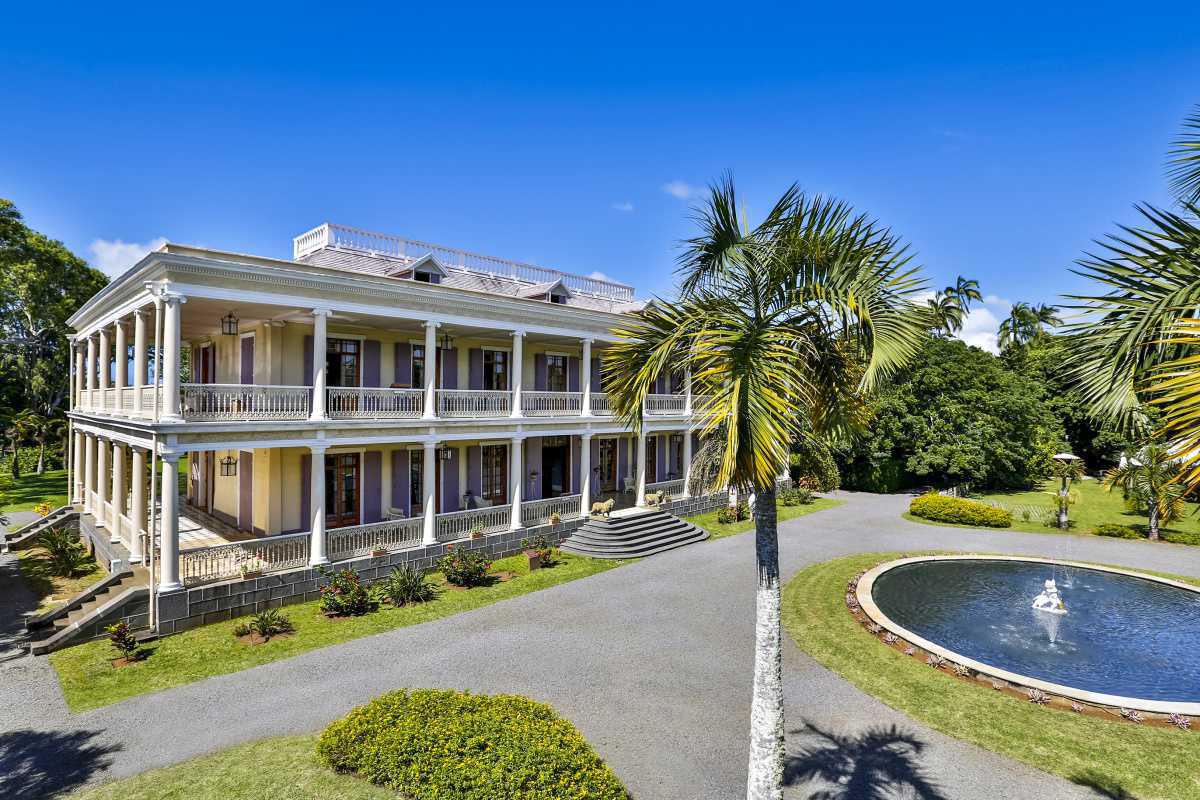 If you're curious about how life was in Mauritius before modern days and experience the richness of our land, Château de Labourdonnais is the place to be!
Address: Domaine de Labourdonnais, Mapou, Mauritius
Opening hours: Open daily from 9am to 5pm (last admission at 4pm)
Email Address: leisure.museum@ddl.mu
Contact number: (+230) 266 95 33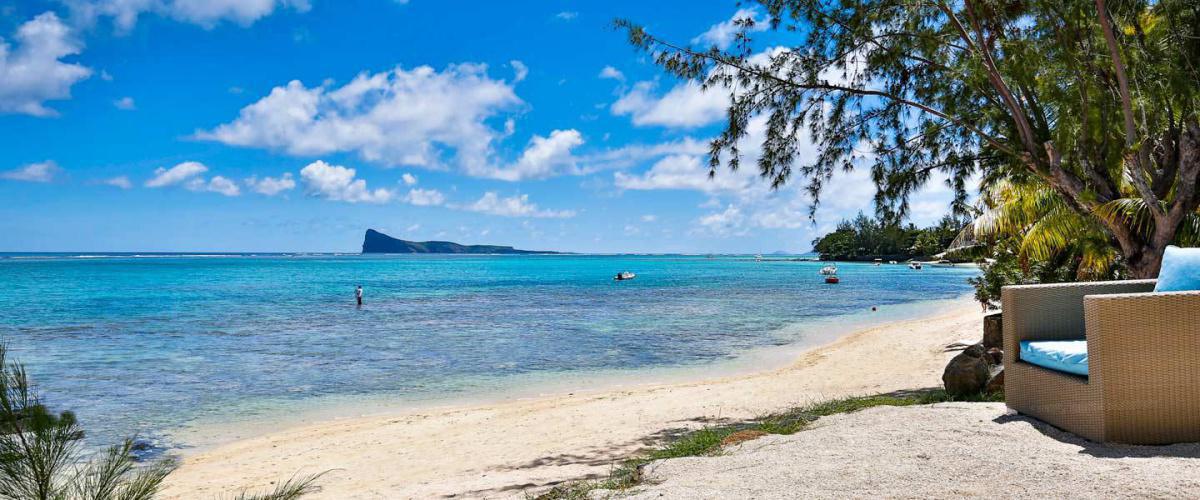 The beach of Trou aux Biches is one of the most beautiful in Mauritius. It offers wonderful conditions for swimming and snorkeling.
The water is crystal clear, shallow and calm. With its gentle slope, this beach is ideal for families. You will also find easily accessible street food stalls and a series of cafés/restaurants next to the beach.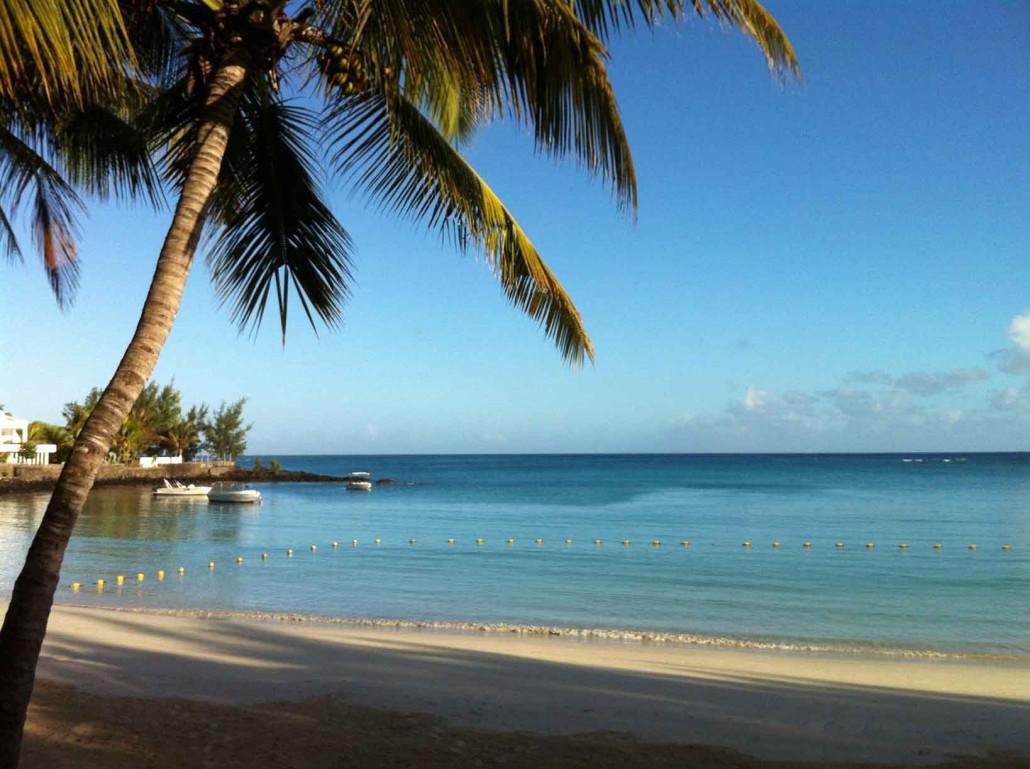 Renowned for its turquoise blue sea and fine white sand, Pereybere is one of the busiest beaches in our paradise island.
Located between Grand Bay and Cap Malheureux, this is the perfect beach to meet new people, both local and foreigners. Once there, there are plenty of activities you can do such as snorkeling and scuba diving.
During the week-end, especially at night, the place becomes a perfect setting for nightlife activities. Tapas Bar, nightclubs, street food stalls open till late. All ingredients come together to make you experience an unforgettable moment in Pereybere.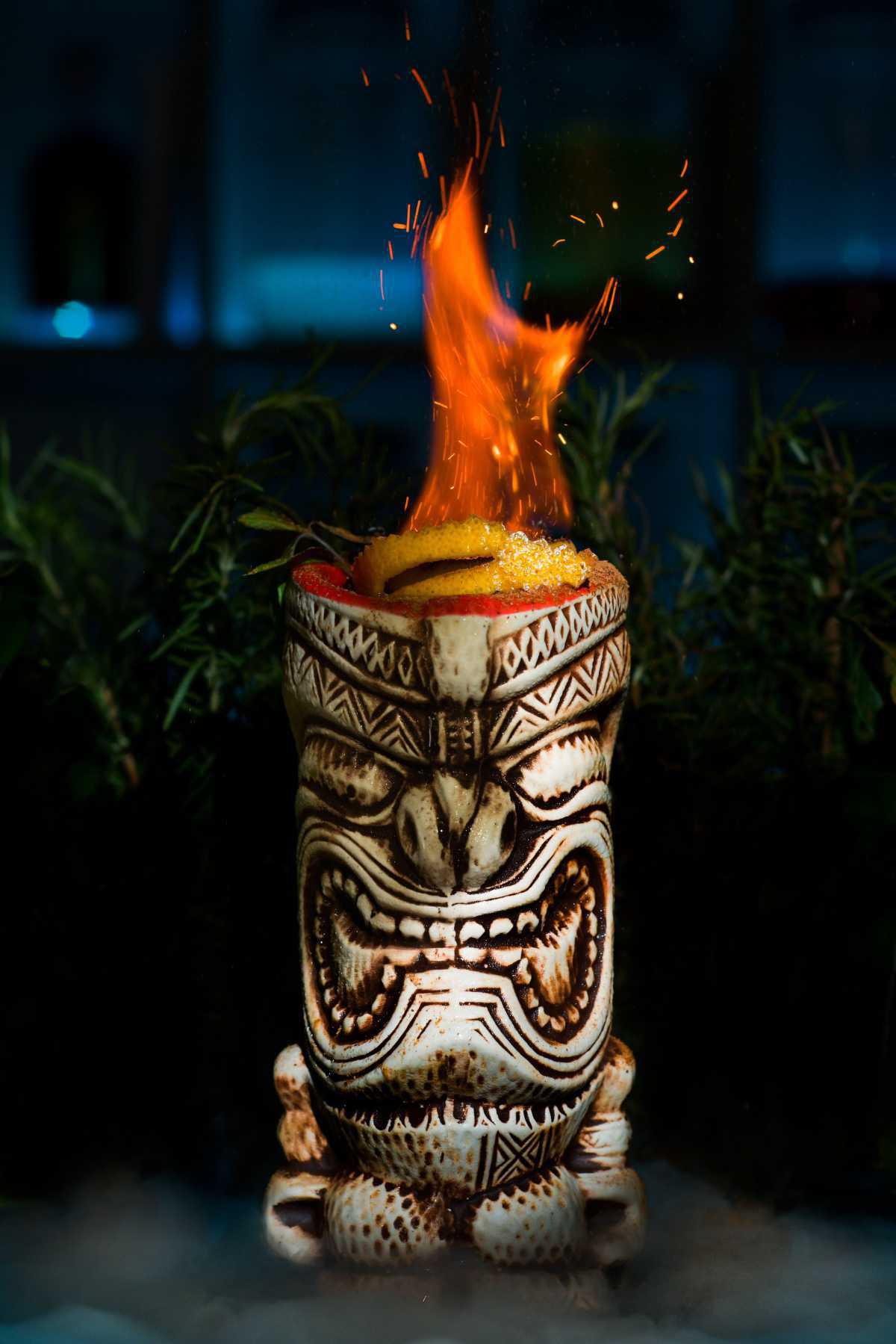 Avant Garde is the first cocktail bar that offers innovative and surprising cocktails, blended with fresh local and international ingredients, in a chill and convivial setting. With nothing but excellent reviews online, this buzzing spot offers more than just a great location to chill at. If you'd like to be entertained throughout the night, be sure to get a seat right by the bar to experience live bottle juggling demonstrations by expert mixologists!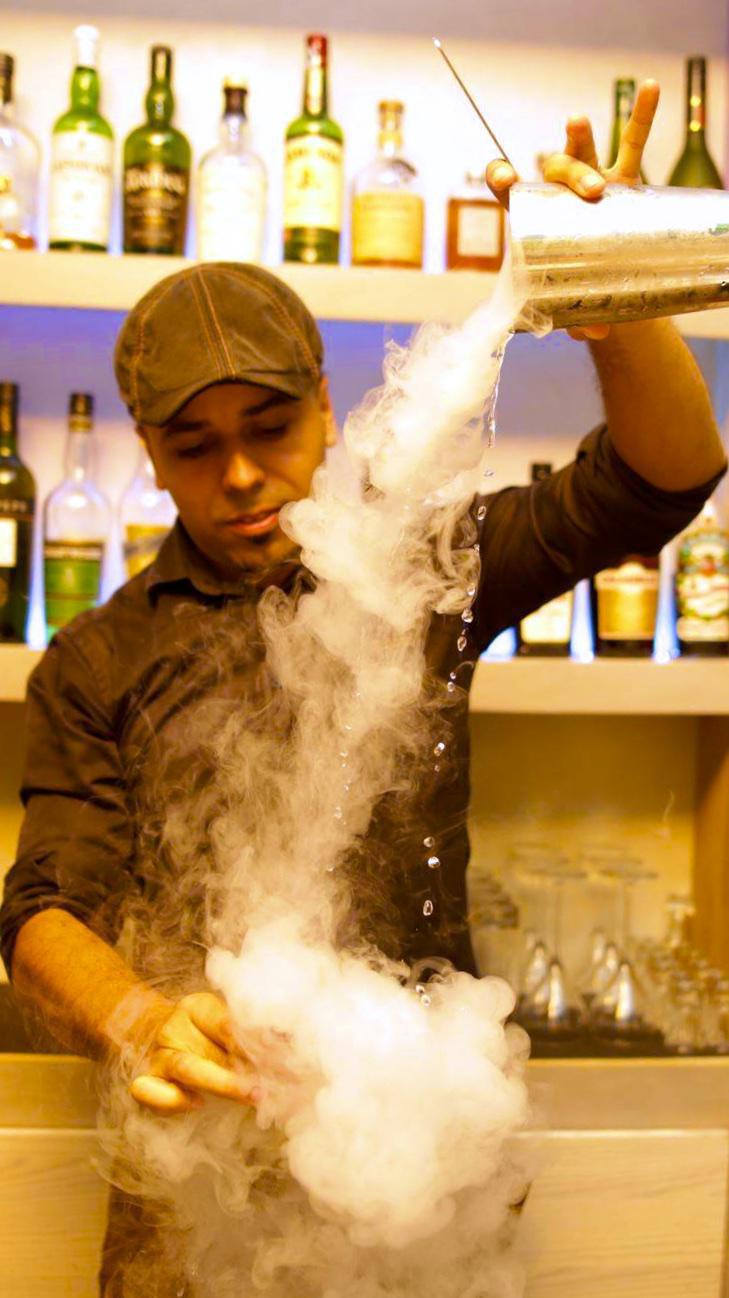 Located at the heart of the Mauritian nightlife which is Grand-Baie, Avant Garde is the ideal place to kick back with friends while sipping delicious mixed drinks with chill-out music playing in the background. With their unconventional take on drink concoctions, the Avant Garde sure isn't your regular monotonous afterwork spot !
The Avant Garde has hosted events for international electronic music artists such as Grouch (Australia), Livia Andrei (Romania), J.Pennyworth (United States) and many more! They regularly host House music events, Latin nights and Salsa dance classes, which you may want to check out if you're around!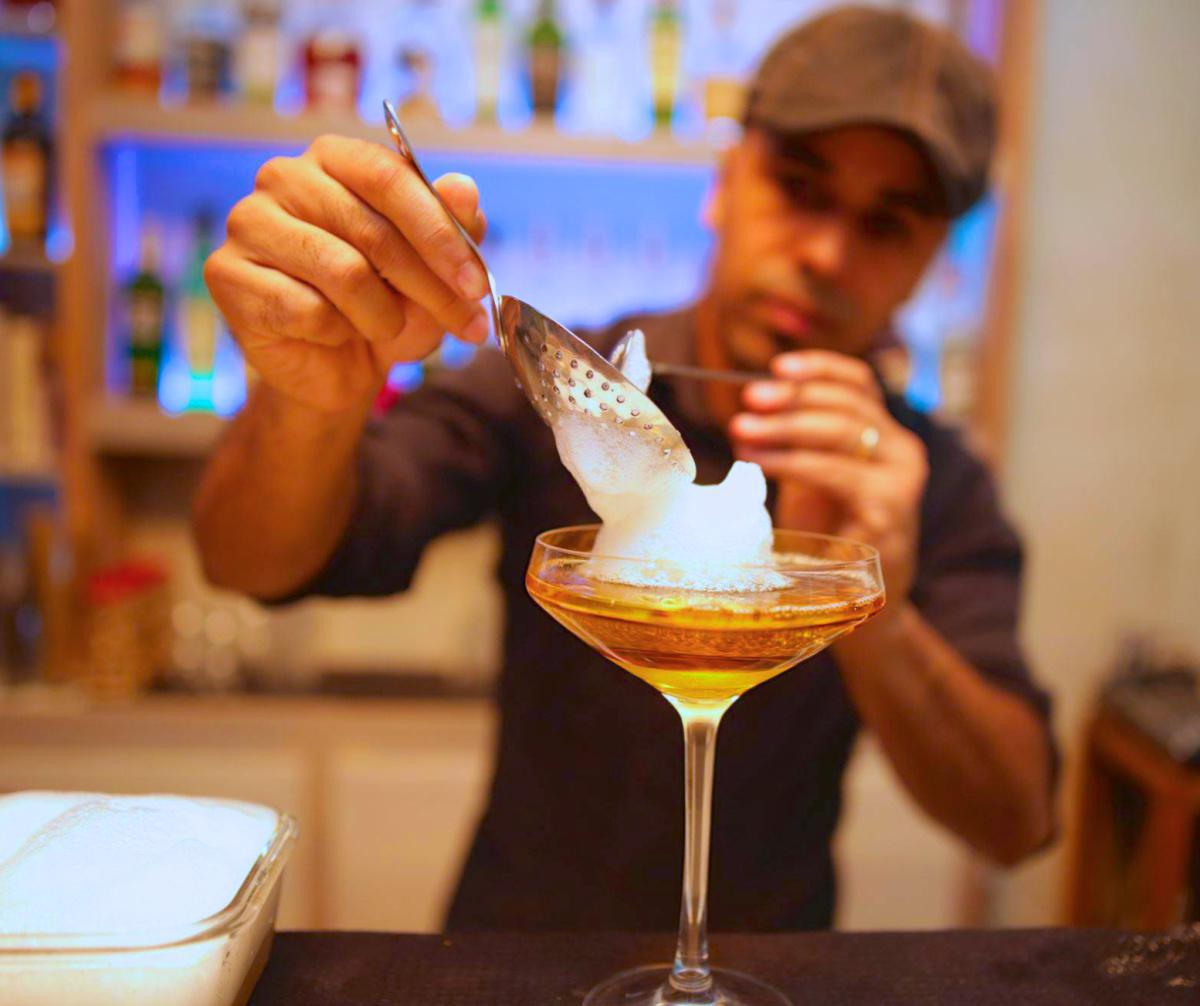 The Avant Garde Bar is open from Monday to Saturday from 6.30 PM to 00.30 AM during the week and until 1.00 AM on weekends. We won't have to guess where you'll be heading with your crowd this weekend, will we?
Address: Royal road Grand Baie, Riviere Du Rempart, Mauritius
Contact number: (+230) 5255 9215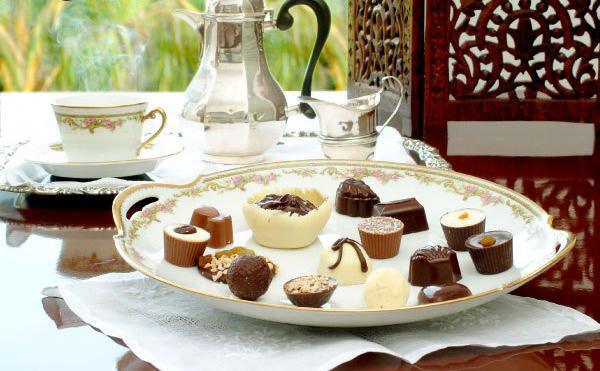 Dreaming of something sweet? Visit Van Ann Chocolate factory. You won't meet Willy Wonka but it's worth the trip!
Founded in 1992 by Ann Van den Bergh, Van Ann chocolates blend Belgian style pralines with tropical spices. Their chocolate aren't made from the cocoa bean but the raw material used is imported straight from Belgium! This chocolate is melted then remoulded in different forms and flavors, with Ann's own quirky flavours inspired by local ingredients.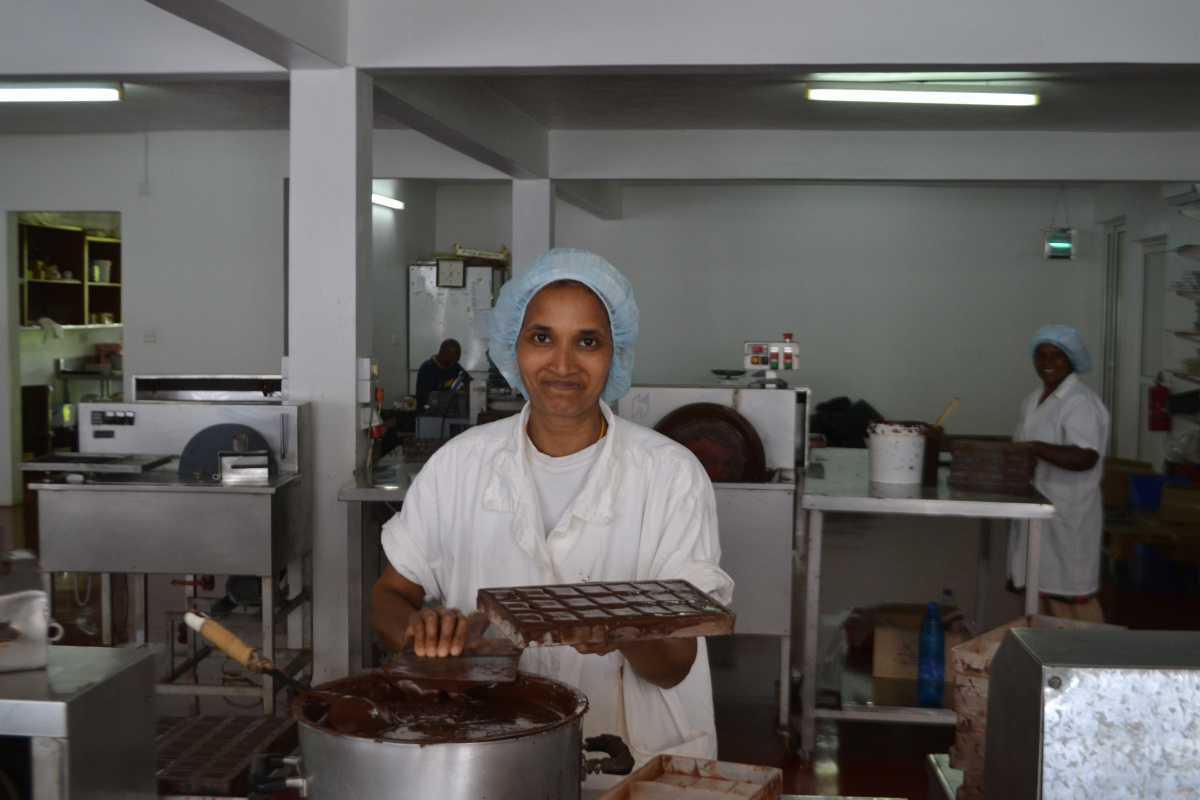 During your visit, you will be able to witness the shaping of the chocolates, their tempering, as well as their packaging. Van Ann Chocolate factory is located at Calebasses. Rest assured that you will have a delicious time there!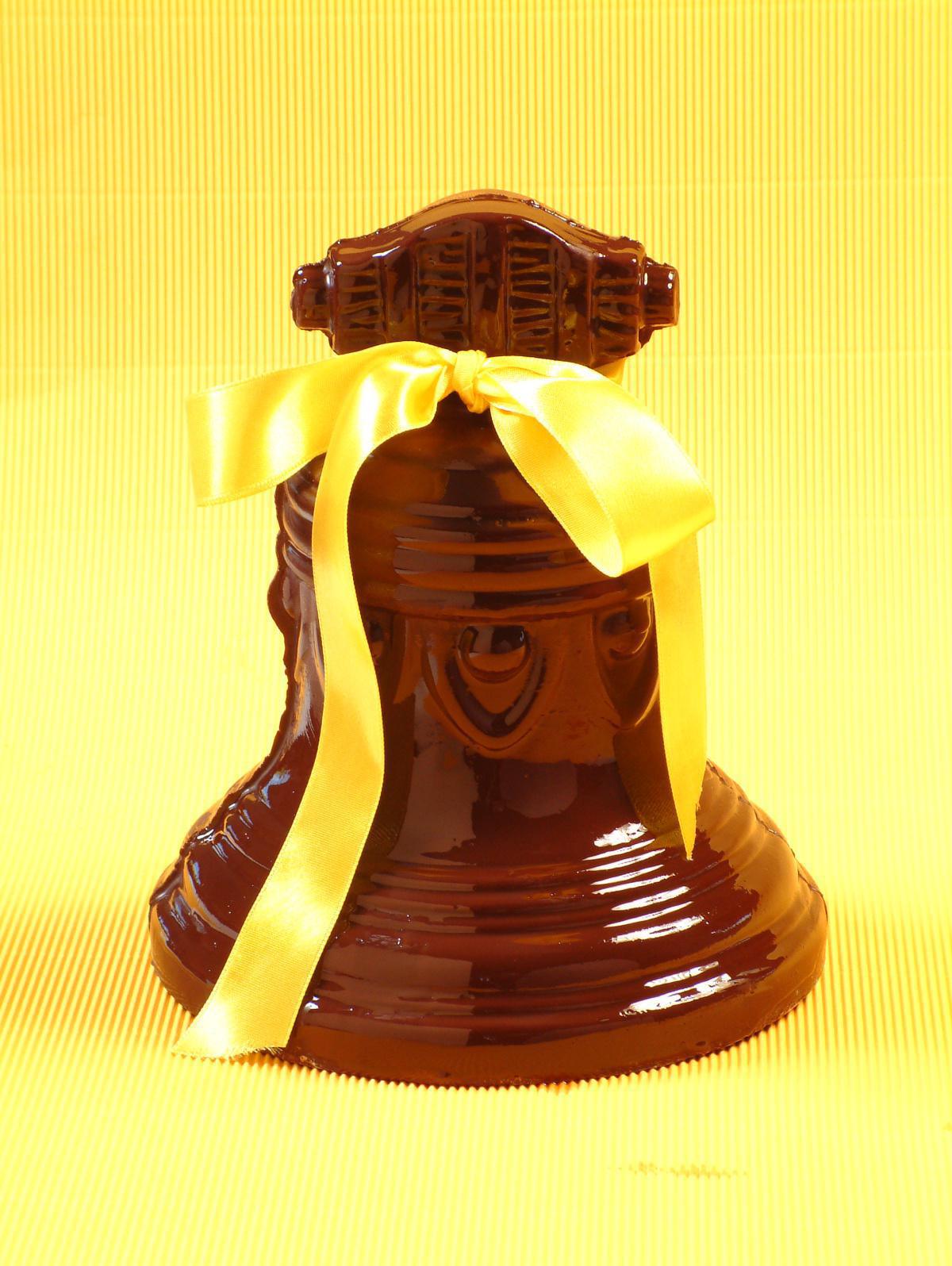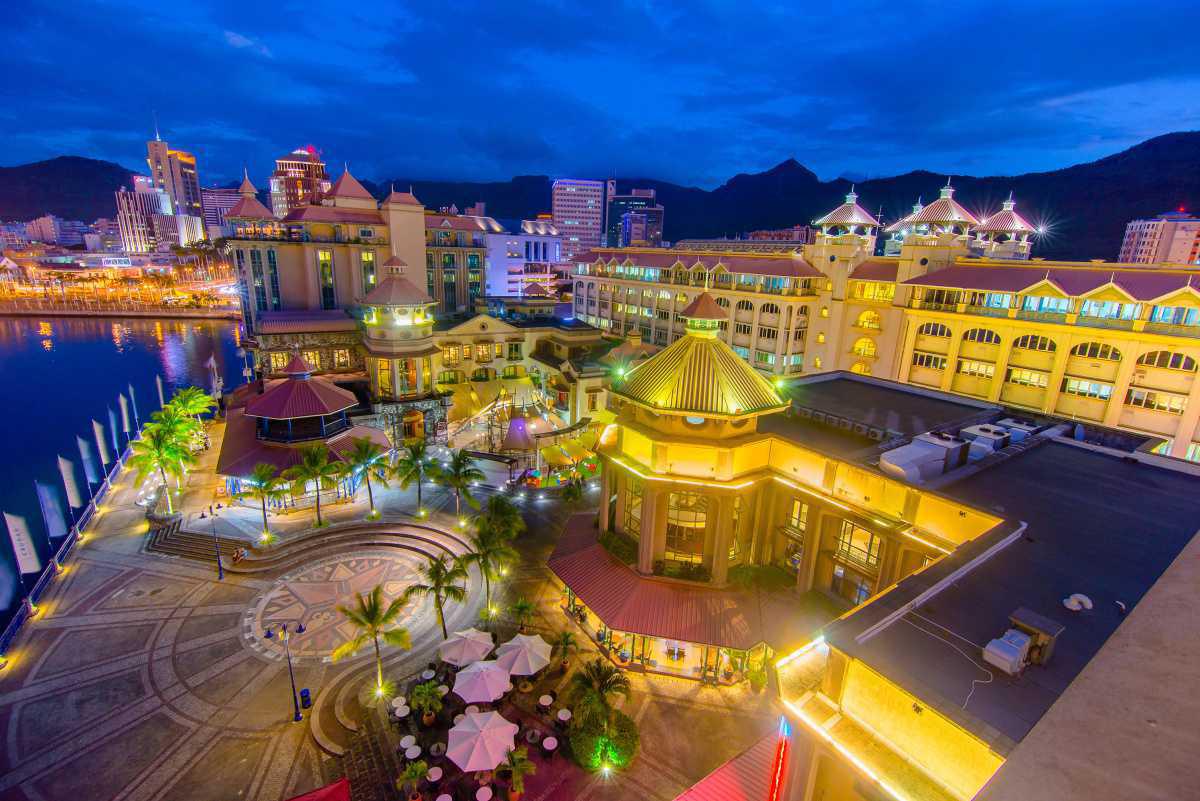 If you're looking for the perfect spot to discover the mauritian lifestyles, handicraft souvenirs and cultural life, Le Caudan Waterfront is definitely the must-stop you need to make when in the Capital. You can take a walk along the harbour with your partner, watch the latest movie with your kids, listen to live local music bands, enjoy a meal at a fine restaurant, try one's luck at the casino and admire artists' work while enjoying shopping.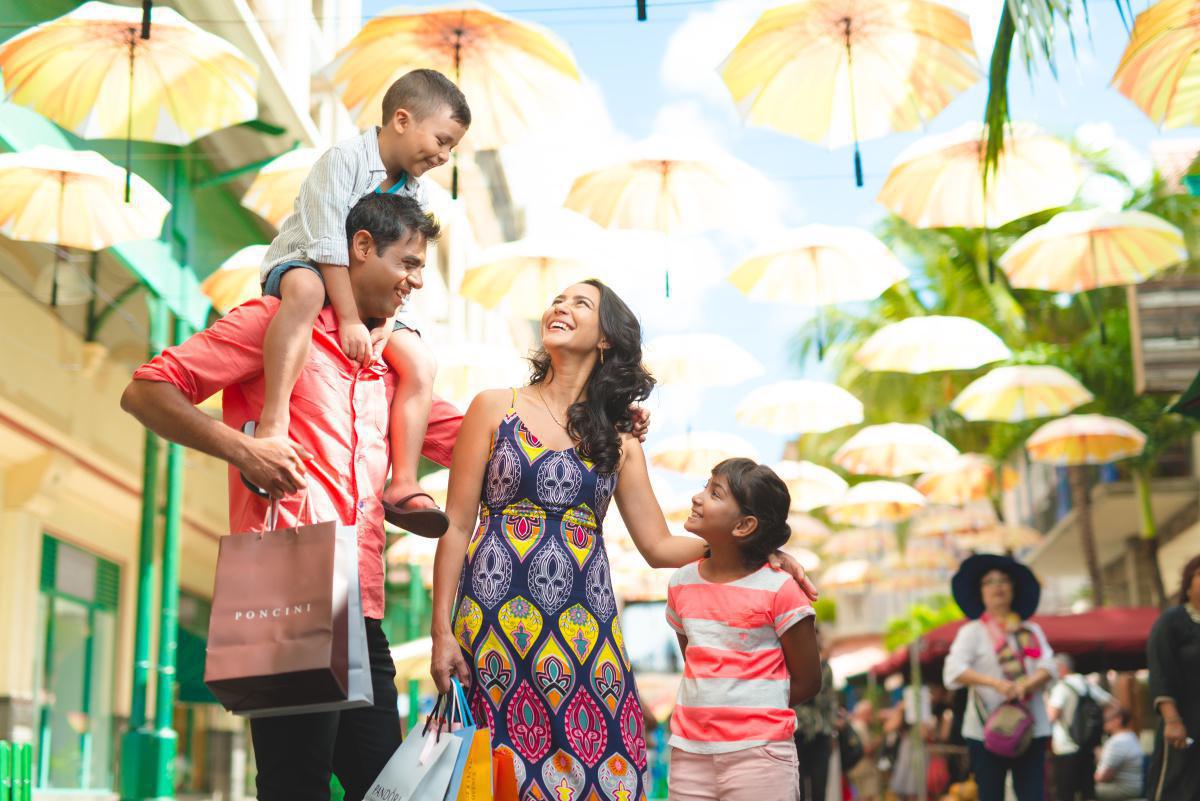 Away from the rush of the city, The Caudan Waterfront is the starting point of the Port-Louis Cultural Walk which is an itinerary through the capital, to historical and cultural sites​.
Want to sit back and enjoy some great food? You won't know what to pick! L'Observatoire (the food court) houses numerous sophisticated restaurants of international standard, offering typical Mauritian, Eastern or Western cuisine. If you're looking for simple but delicious local dishes, you won't have a hard time finding them!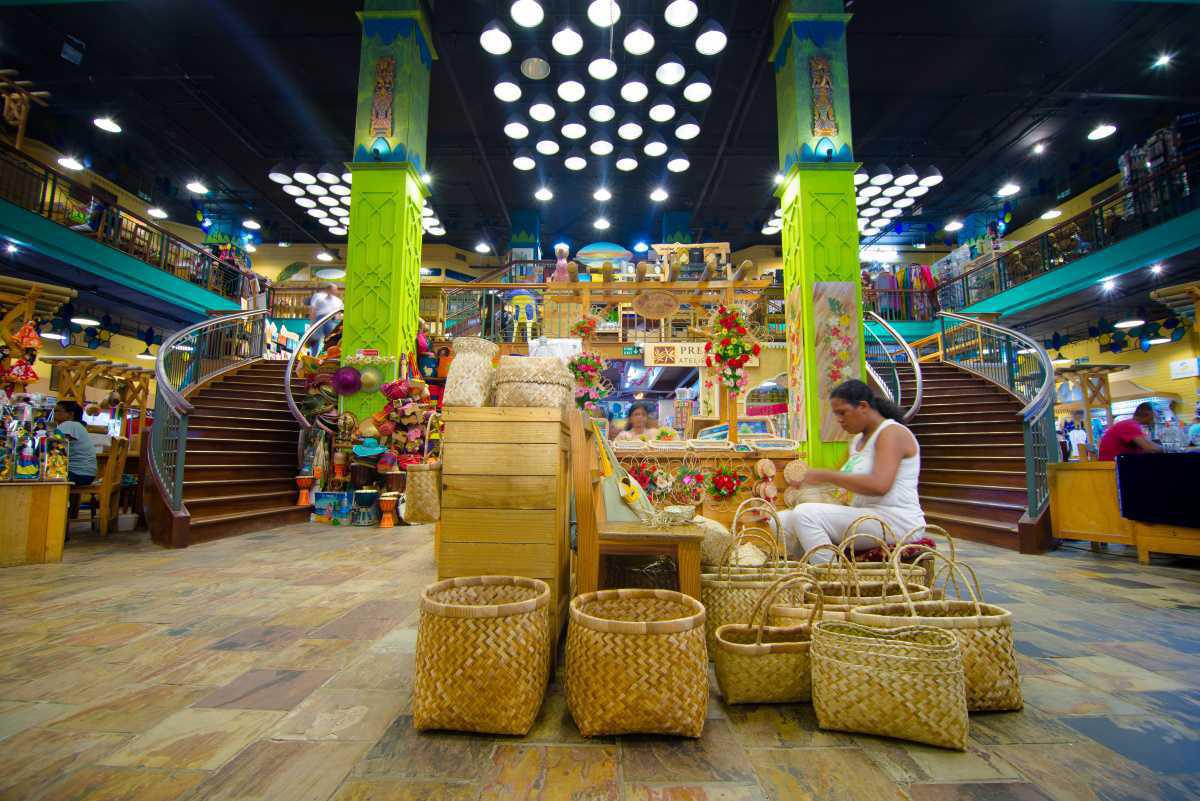 Le Caudan Waterfront offers a great selection of products ranging from sports equipment to jewellery and the lot. Le Craft Market is one place of interest you can't miss while visiting this vibrant location. Consisting of 36 stands with warm tropical colours, in a unique atmosphere permeated by exotic scents, this open bazaar provides a creative range of regional handicraft and cultural traditions from Mauritius, Rodrigues and Madagascar - enabling you to find the perfect souvenir to take back to your home country.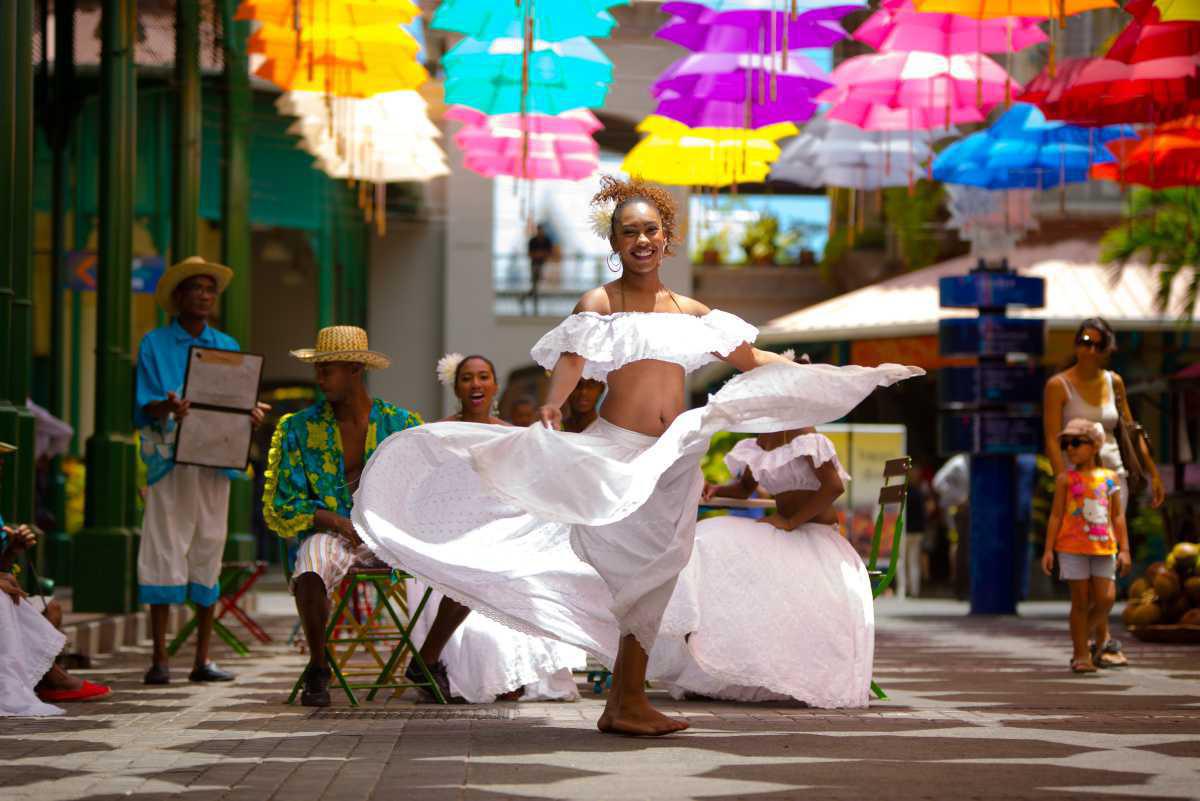 Next to the old Caudan, is the the Blue Penny Museum, a heritage and art museum. A not-to-be-missed activity where you will learn about the exploration of Mauritius Island, the colonial period and the legendary story of Paul and Virginie.
Address: Marina Quay, Caudan, Port Louis
Email: info@caudan.com
Tel: (+230) 211 9500