For many years, the western coast of Mauritius was known for its vast stretches of sugarcane fields, its fishermen villages and its crystal clear lagoons. It has since turned into a major hotspot for travellers. With its laid-back atmosphere, tons of restaurants and happening nightlife, the West has turned into the place to be! Here's our list of ultimate things to experience: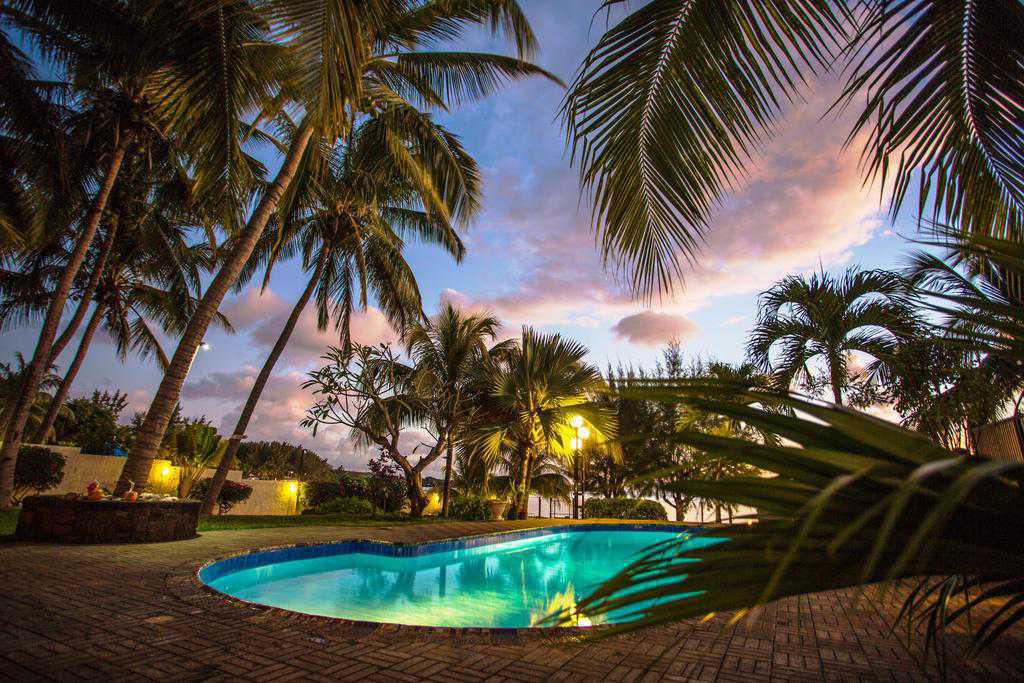 If you are looking for the perfect summer place to stay at for your holidays in the paradise, look no further. Located in the quiet village of Albion, on the west coast of Mauritius, La Maison de La Plage is a beachfront villa that offers not only the serenity many seek but also the authentic touch of Mauritian Lifestyle.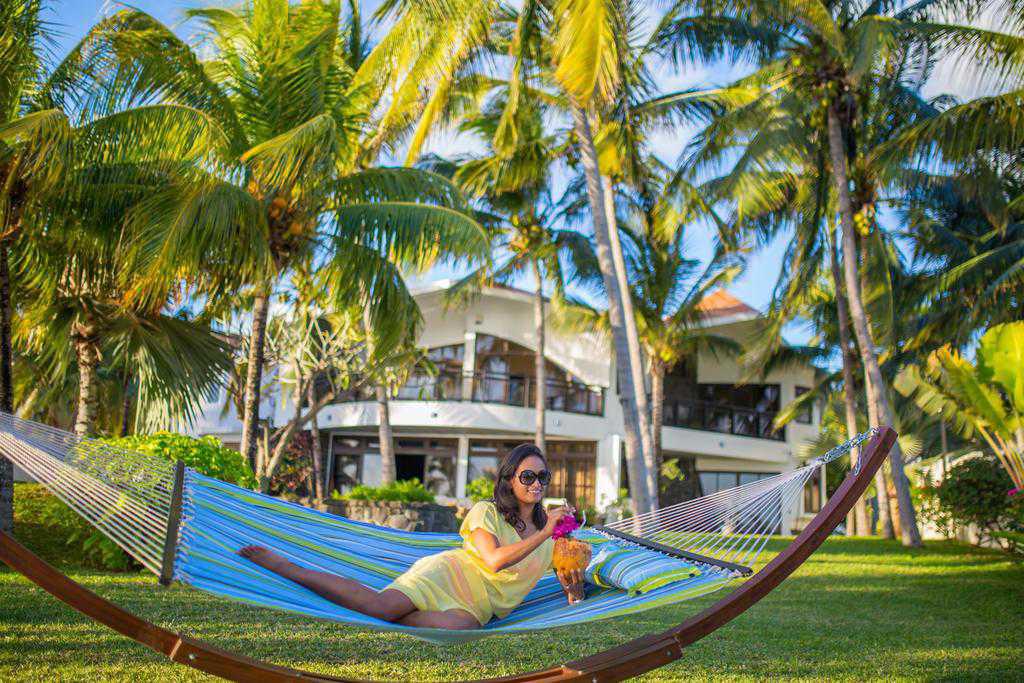 Nestled on the shores of Albion beach, La Maison de La Plage invites one and all to lie back and gaze at some of the most splendid sunsets the island can offer. You can choose to do so by taking a dip in the pool that naturally blends in the natural surroundings. And if you would like to put your toes in the sand, the beach is only a few metres away, making it hard to resist a late afternoon immersion in nature. The exterior lounge extends into the lush gardens where you can breathe in the salty breeze and truly enjoy the moment with your loved ones. From the intimacy every unit provides to enjoying the privacy of an uncrowded beach, the property brings together everything you need to make your stay as pleasant as ever. The guesthouse is equipped with wi-fi, air-conditioning and a private shower. And most importantly, it features spacious bedrooms with strikingly beautiful natural lighting.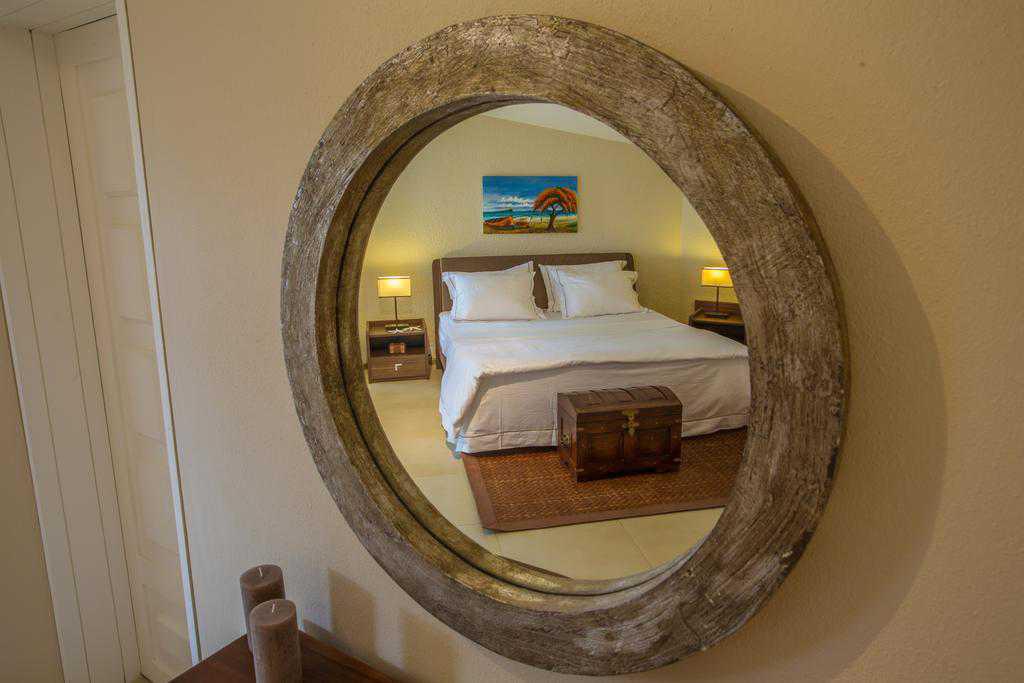 Continental breakfasts and buffets are available every morning before you set out to explore the island and your hosts will be more than glad to help you find your way around the area. Fancy a unique marine adventure? Diving, fishing, snorkeling and canoeing can be done nearby. Your stay at La Maison de La Plage can be topped by a traditional summer barbecue or a walk to well-known Lighthouse of Albion.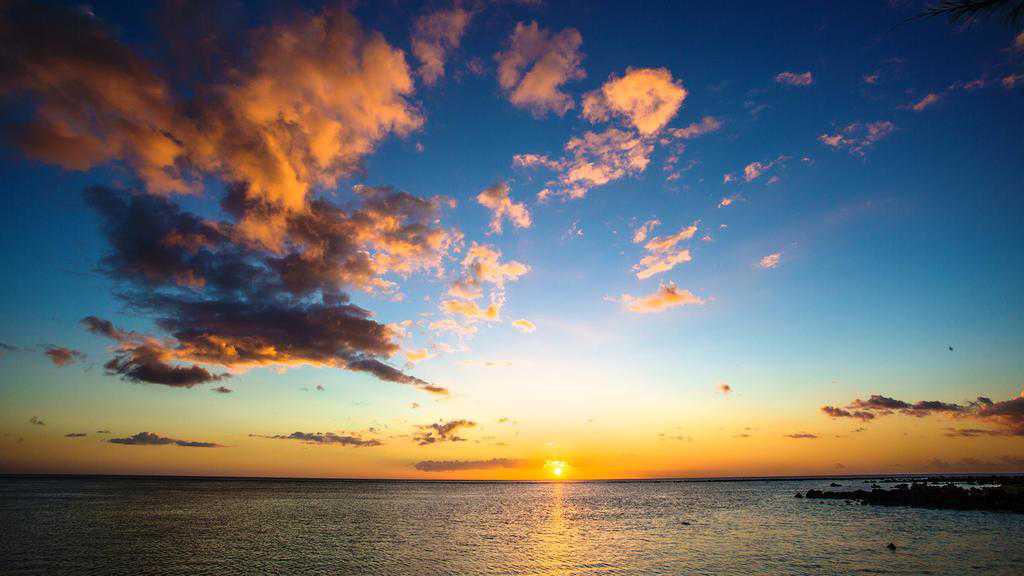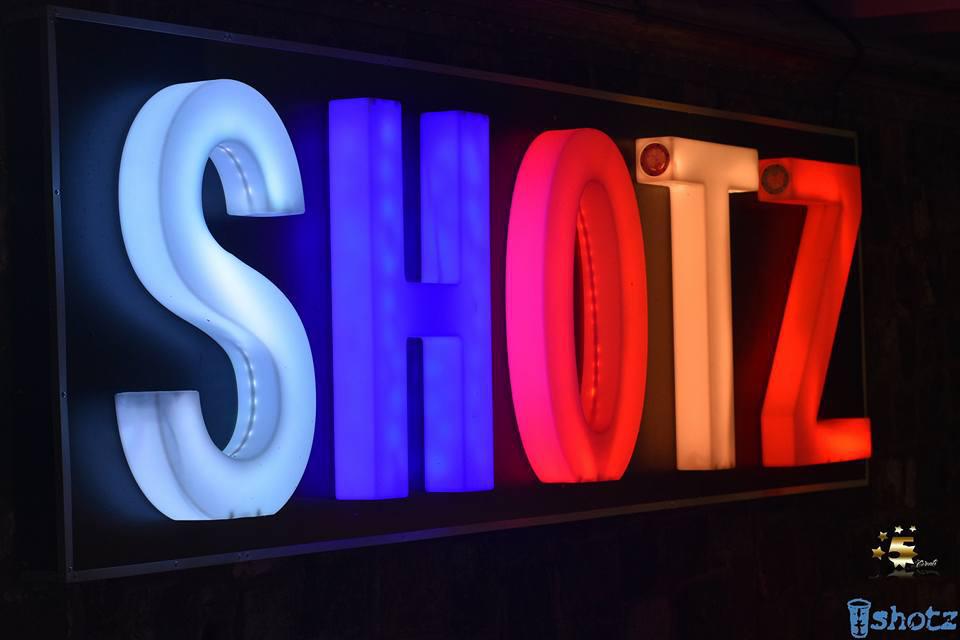 You cannot go to the west and not experience its vibrant nightlife! As soon as the sun sets, Flic-en-Flac turns into a joyful nightlight hub. And one of the best places to dance the night away is the Shotz nightclub. During daytime, the place features a restaurant where you can eat some delicious foods from all the continents and have a beer with friends to quench your thirst. At night, Shotz transforms into a major dancefloor where you can dance and drink till you drop!
Every weekend, people drive all the way to Flic-en-Flac to experience sundowners and late night festivities! The show is assured by both local and international artists and DJs and this happening night club showcases a mix of music genres for all tastes and ages – Funky House, RnB, trendy music or Afro Beats. Get ready to sing along to their live music bands every weekend, right before you start warming up the dancefloor. They've got couches and a beach-themed bar where you can take a sip of the variety of drinks and cocktails they avail of while enjoying live music performances. Not only is it a great place to meet locals and foreigners but it is definitely a must-try if you've come to the island to celebrate!
Make sure to check out their Facebook page to keep track of their latest events so you don't miss on!
Oasis Complex, Flic en Flac, Mauritius
Opening hours: Fridays - 22hrs to 4hrs and Saturdays – 22hrs to 5hrs
Contact number: +230 453 5626
Email: sharonautard@gmail.com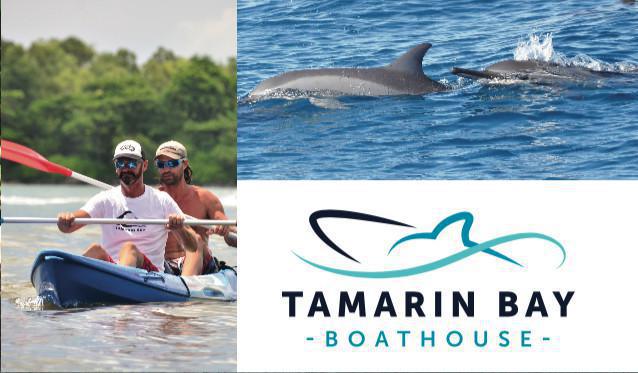 With its all-year-long fine weather and its unique summer feel, the western coast of the island has largely contributed to the postcard image of Mauritius! And Tamarin bay, on its own, is renowned for its beauty and its fun filled water activities. If you're around, you therefore have to try out Tamarin Bay Boathouse's activities! The Team meets you early in the morning for a fascinating tour by speedboat so you can get a glimpse of dolphins in their natural environment and swim with those majestic creatures! You can also opt for stand up paddle activities along the Tamarin river and explore the mangroves and luxuriant nature of the region. We'd also recommend kayaking as it can also be a good choice to find out about the surroundings.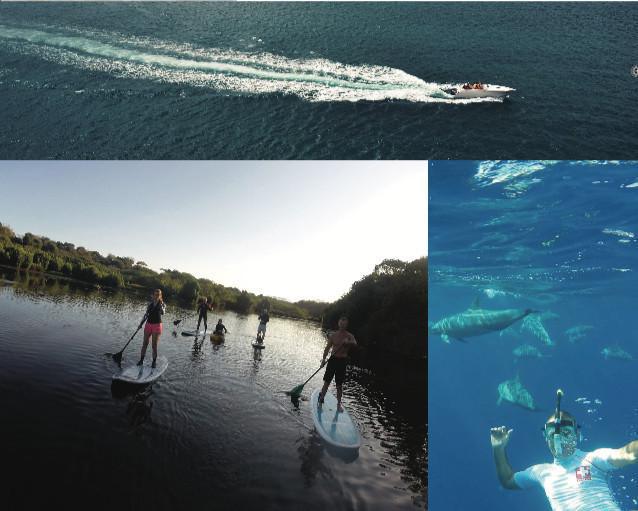 Get ready for an adventurous ride - Once you are provided with your diving masks and breathing tube, you are fully ready and can jump into the waters and go for an awesome snorkelling expedition. At lunchtime, your boat boards the shores of Ile aux Benitiers, a tiny island off the coasts of Mauritius for a lavish seafood barbecue !
Don't miss out on their catamaran rides as they are a great way to spend the day at sea! Whether with your other half or your family, we have no doubt you'll make wonderful memories and will be stunned by the warmth of the people of Black River!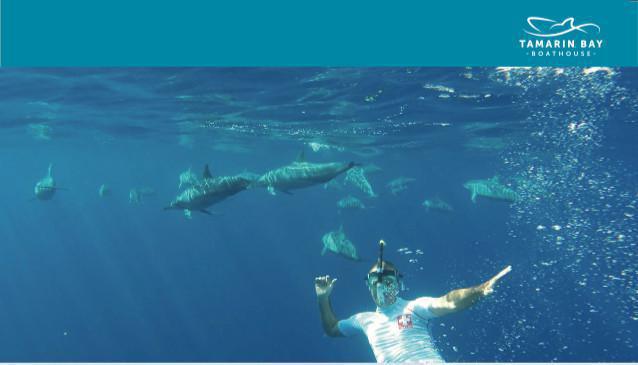 Tamarin Bay, Mauritius
Opening hours: 5.45 a.m – 4.00 p.m
Contact number: +2305423 4005 or +2305711 1747
Email: boathouse@tamarinbay.mu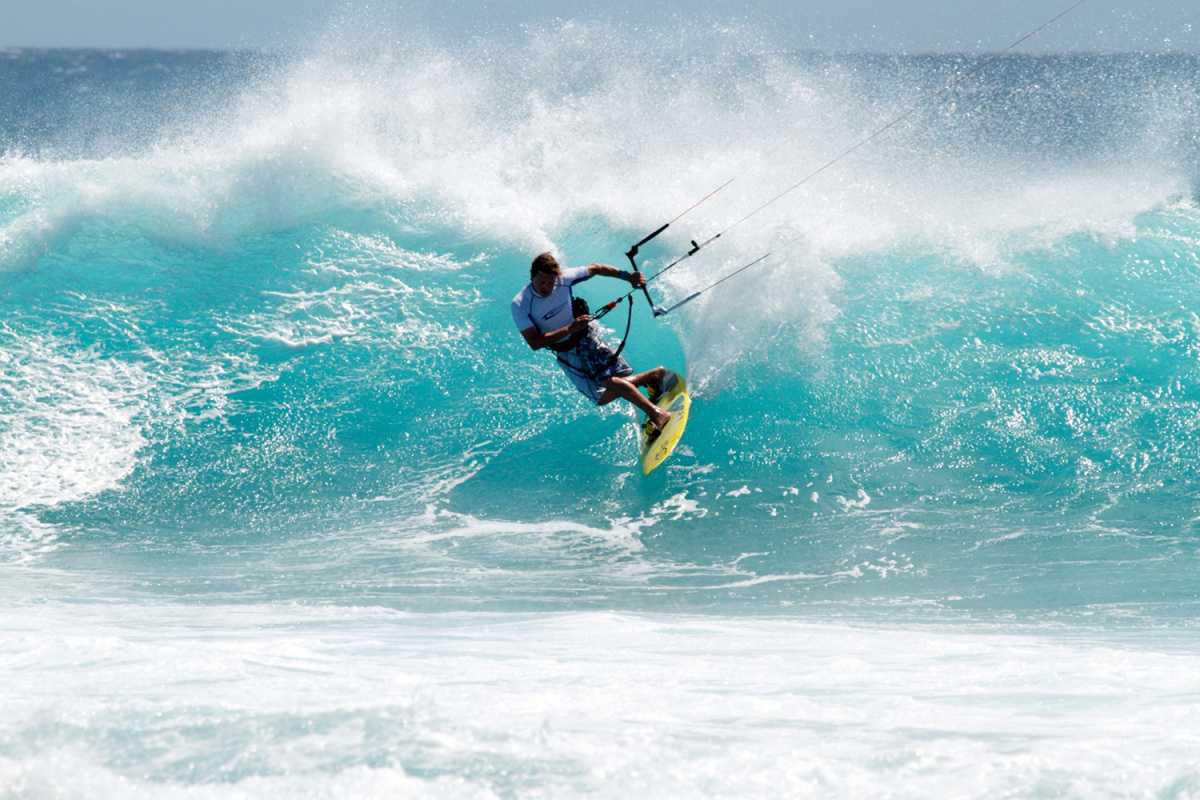 The West isn't just about secret coves and peace of mind. It is also about going out of your comfort zone and meeting with fellow adrenaline-seekers. With Hang loose Tours, get ready to hit the waves or hit the road and embrace the elements at some of the best spots in the west!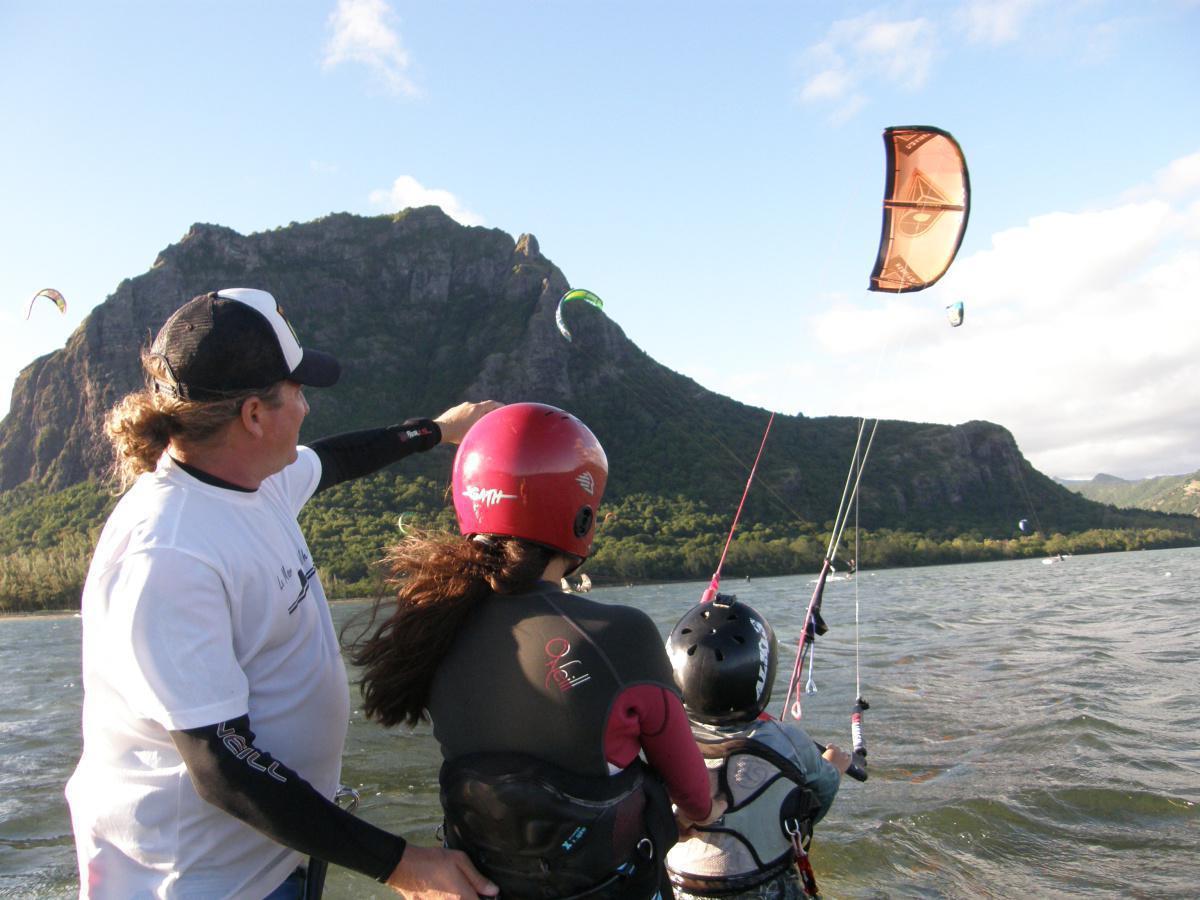 We are pretty sure you've always dreamt of swimming to the waves, getting up on your kitesurf board and riding the waves just like in the movies. With Hang loose, turn your fantasies into reality by learning how to kitesurf and conquer the seas at Le Morne, a world-renowned kite surfing hub on the South western coast of Mauritius. Kite surfing is not for the faint-hearted but good news is you can learn how to do it in Mauritius! As a top Kite Surfing School in the west, Hangloose provides you with different learning options adapted for beginners, intermediate, advanced courses (in flat water) or wave coaching for advanced kiters. All Hang loose instructors are IKO certified and offer unique teaching experience that suit your level. We cannot think of a better way to challenge yourself, make the most of the elements and spice up your holidays! Don't worry, your instructors will make sure to take things up one step at a time so you can fully experience those heart-skipping water activities.
With Hang loose, you can also rent Stand-Up paddles to get a priceless view of the clear waters from your board. SUP can be learned real quick and by anymore so it should be great fun for one and all!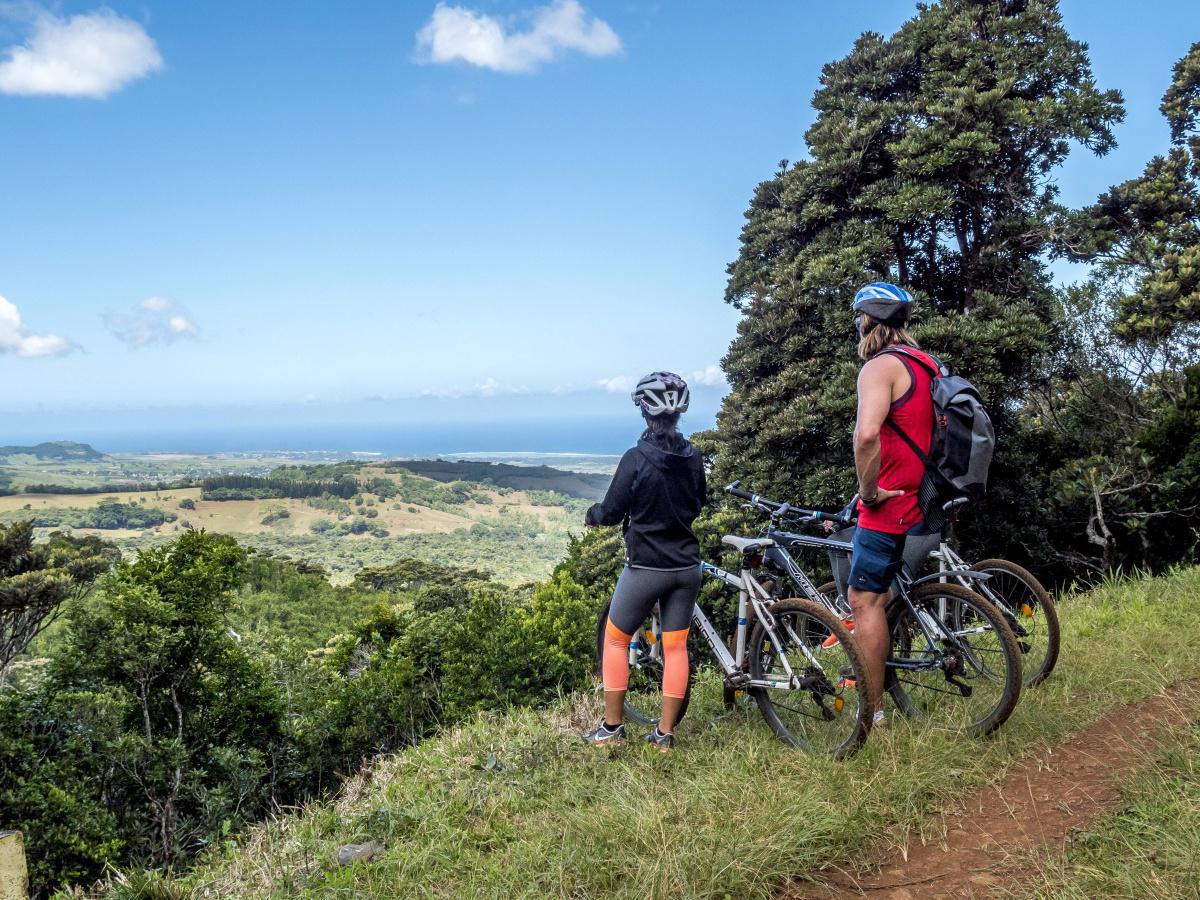 Given its beauty and scenic coastal roads, the West is an invitation to leave the rush of the city and explore the out-of-this-world scenery Mauritius has to offer. With Hang loose,Tours you can rent a bike and go off the beaten tracks on your own or with fellow vacationers. If you would rather leave it in the hands of the experts, Hangloose offers guided trails across the West to help you discover the unseen. Hang on tight because it's about to be a bumpy ride!
Casela – World of Adventures
Anyone who crosses oceans to Mauritius needs to make a stop at the renowned Casela World of Adventures. Featuring birds of all sizes and animals from all corners of the globe, the park attracts hundreds every day and offers an ideal activity to keep the kids entertained!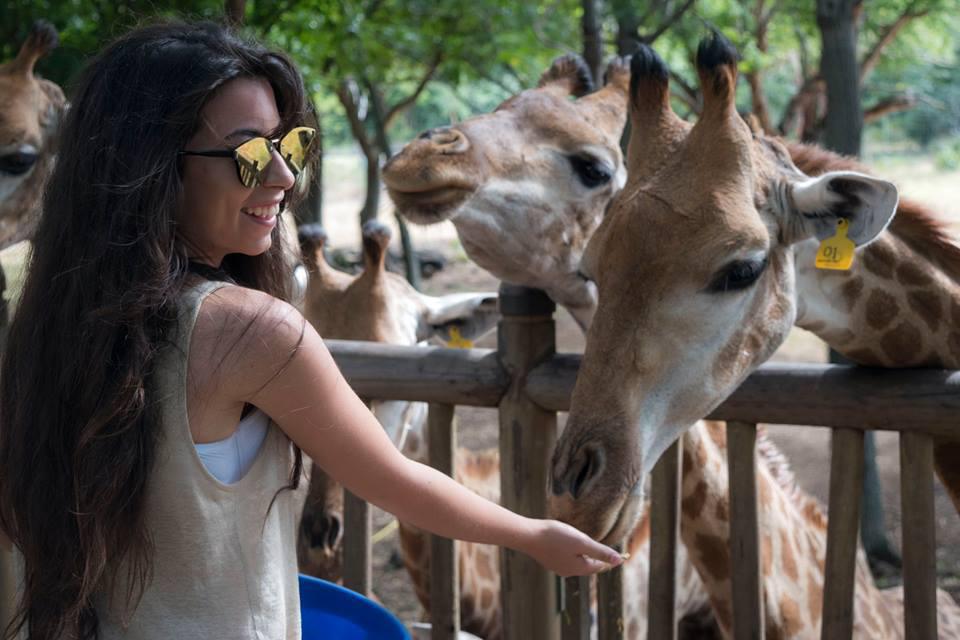 Ever had the chance to make faces at a monkey or feed a giraffe or even take a walk with real big cats? Well, here's your chance! Casela is home to numerous species including ostriches, zebras and deers, to name only a few. If you are looking for an adrenaline rush, you can choose between the Nepalese Bridge or the zip lines and be seduced by the breathtaking views of 250 hectare reserve. Do spare a few moments too for a canoeing trip along Rivière Papayes and get a glimpse of the waterfalls nearby. Rather stay on land? How about a 2-hour bumpy quad ride? Their newest attraction, the Tulawaka rollercoaster is also a must-try if you'd like a thrilling experience!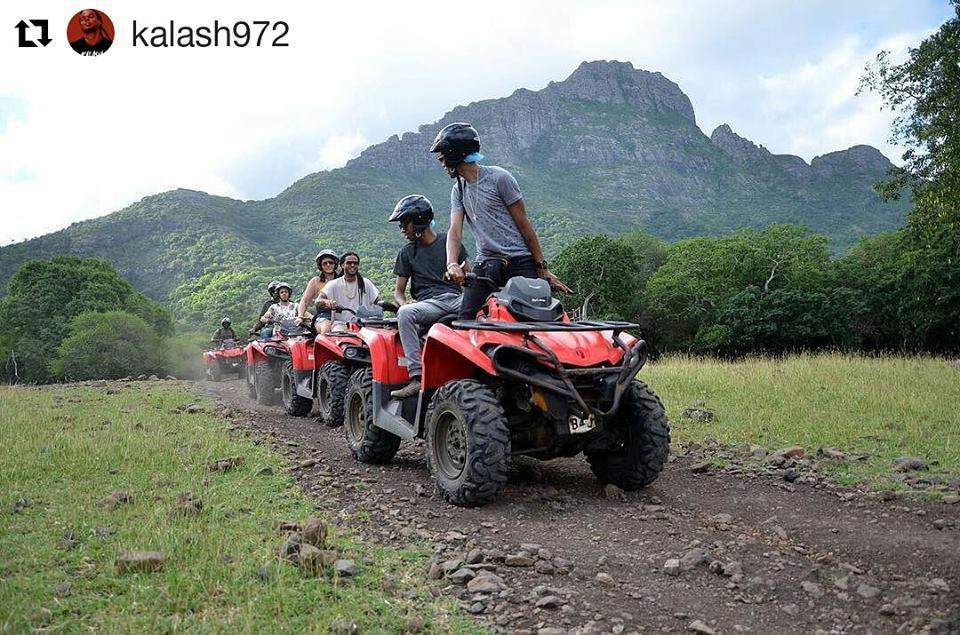 Cascavelle Shopping Village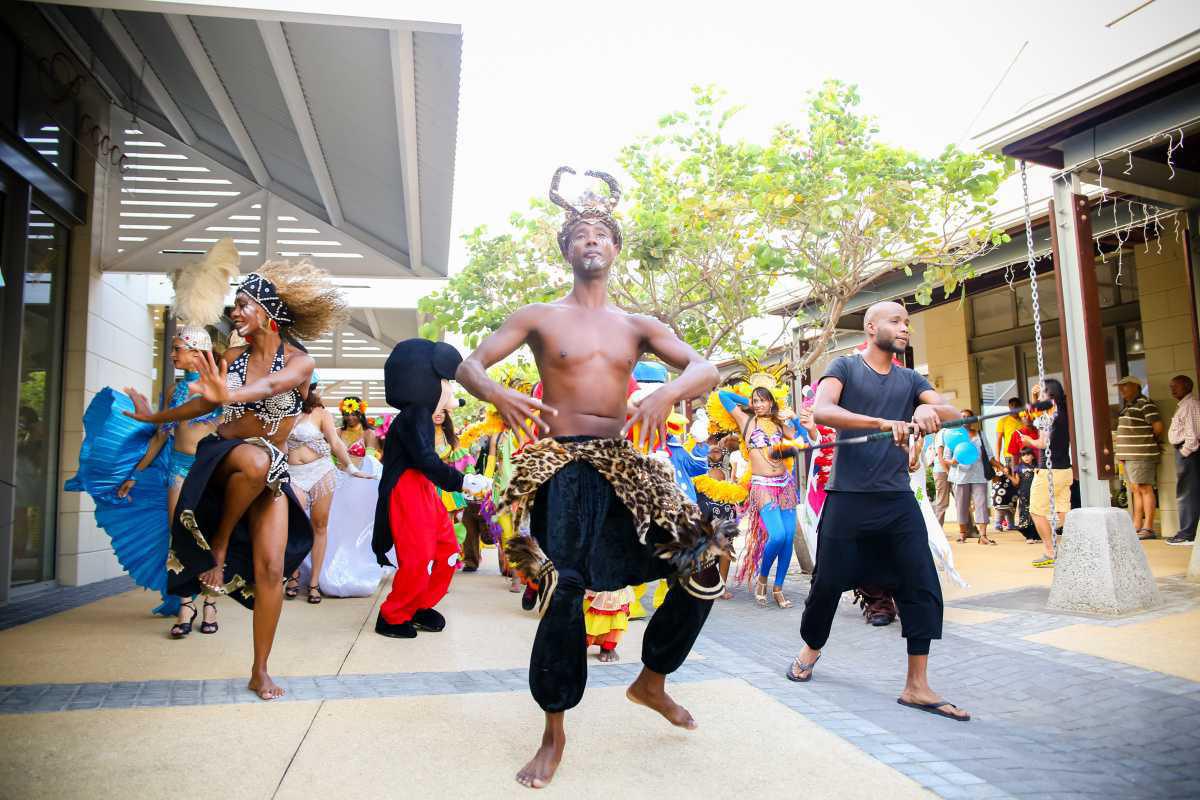 The one and only large commercial centre at the entrance of the west is the Cascavelle Shopping village – It is widely known as lively and eventful spot. The remarkable chimney and colonial style architecture highlight the beauty of the mall.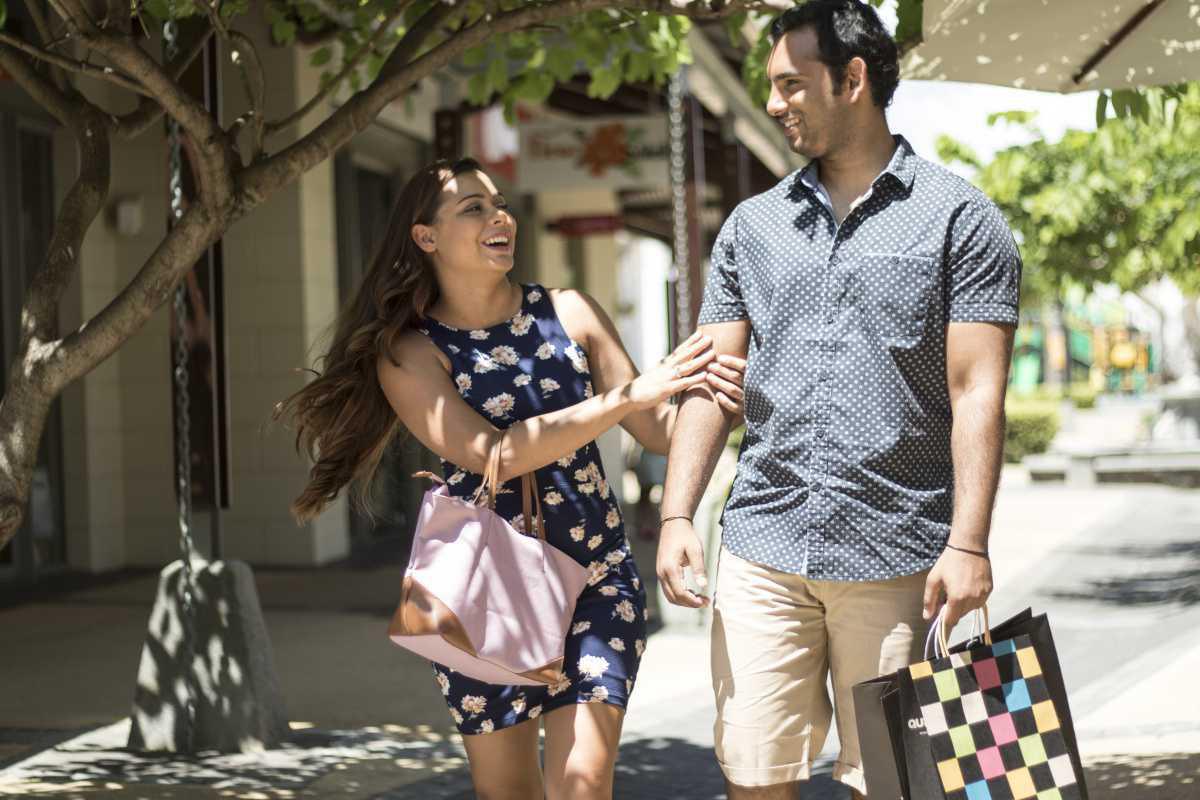 Supermarket, organic grocery stores, restaurants, bookshops, clothing shops, all the elements are there to cater for your needs and wants. The food court presents numerous choices covering fast food, Chinese cuisine, Indian specialities to Mauritian dishes.A secure recreation area has been established so that kids can enjoy themselves while the elder ones see around and try the karting activities available there.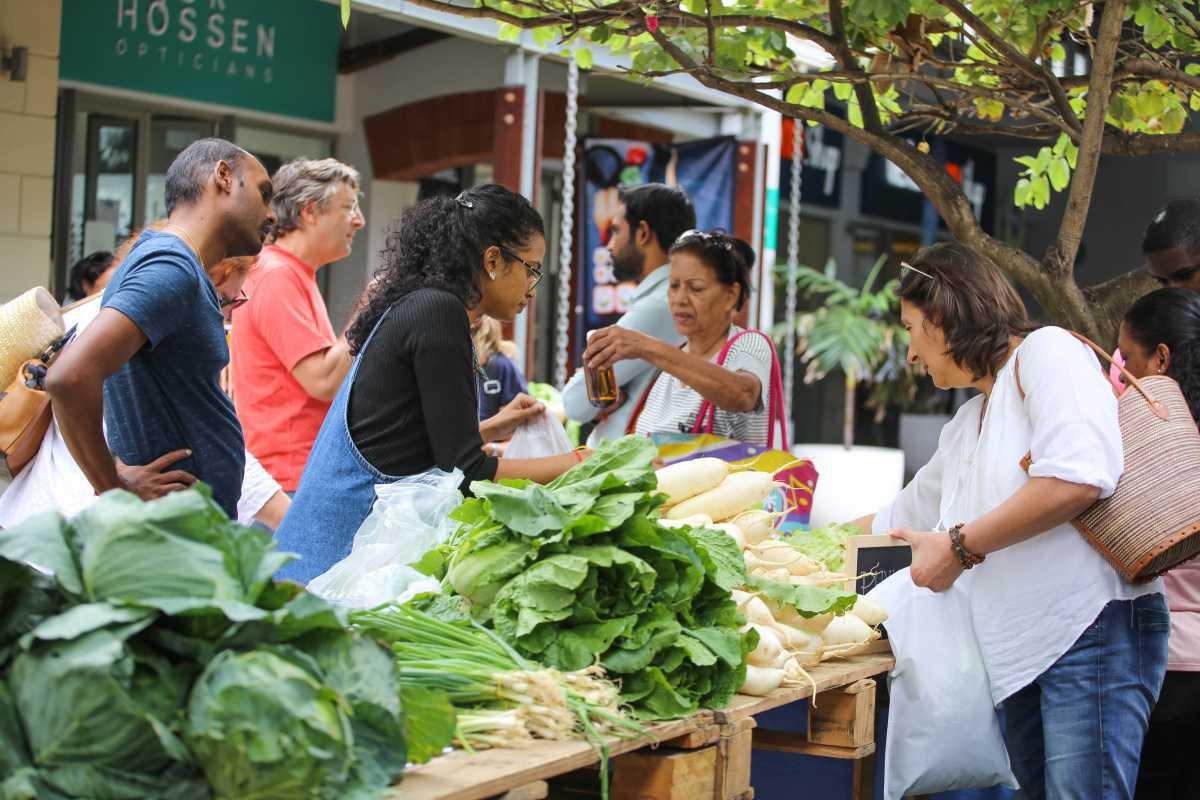 There are a whole lot of amenities which would contribute to make life easier: parking facilities, ATMs, bank facilities and a plant nursery which displays and sells the native exotic species of flowers, shrubs and trees.​
An array of things which do contribute to make Cascavelle Shopping village the ideal shopping destination of the west.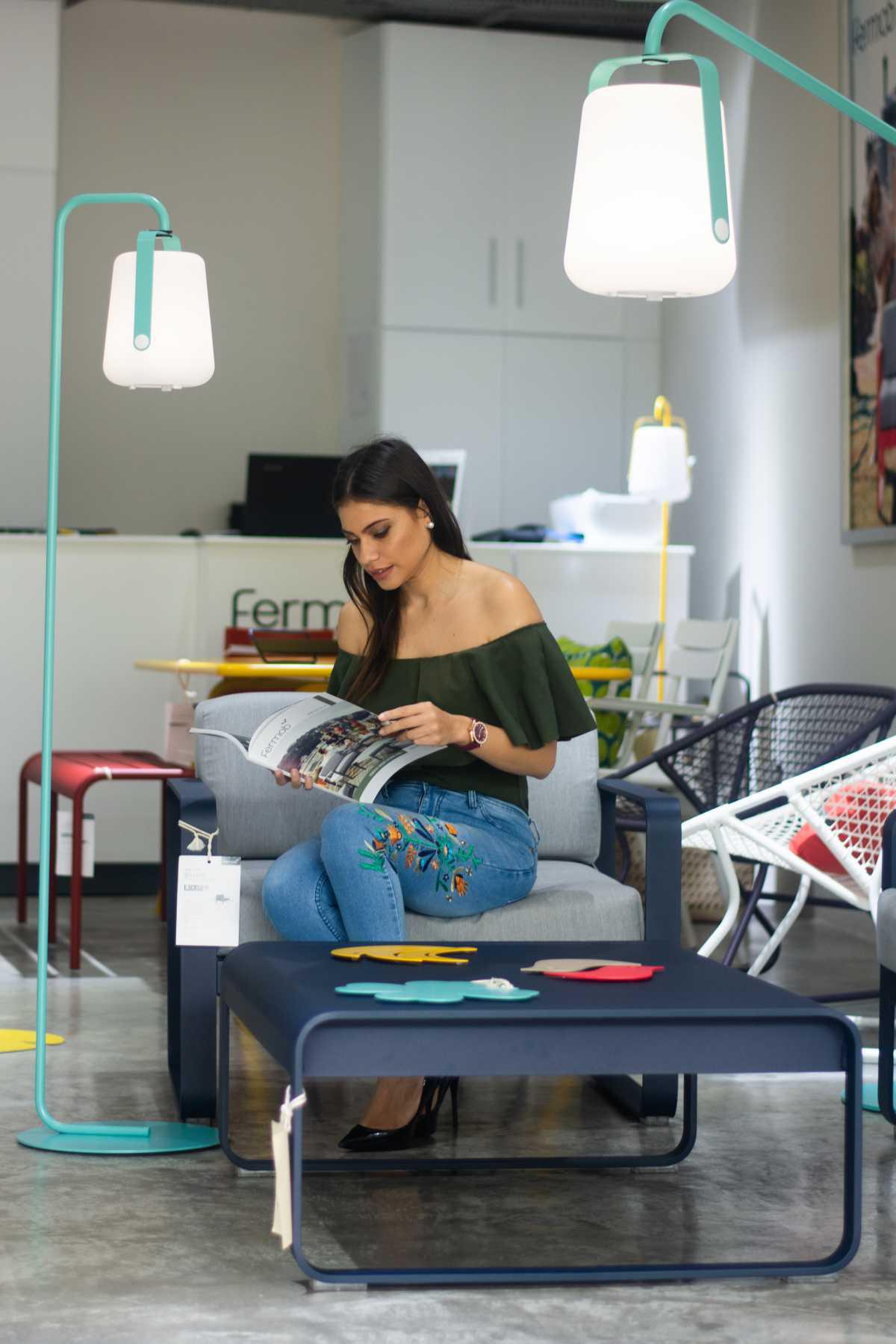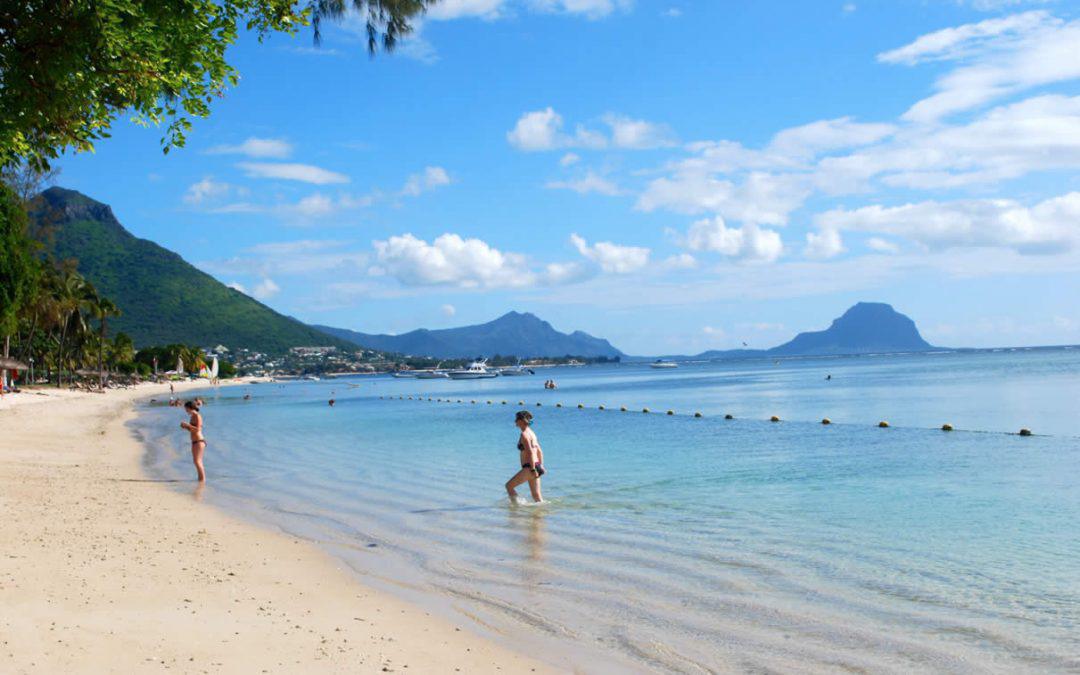 Who wouldn't want to explore 8km of white powder sand beaches? Ranked as one of the most beautiful beaches on the island, Flic en Flac stands out as a must-go destination if you are in the west. Whether you opt for the shade of the beach kiosk or decide to revel in the warm turquoise waters, Flic-en-Flac will always be a great decision. The beach hosts street food trucks where you can get a taste of local dishes. And along the beach, you'll find several sea facing restaurants and bars to unwind at while watching stunning sunsets. Over the weekend, thousands converge towards Flic-en-Flac, making it a cheerful place to visit to relax to the chanting sound of creole and to experience the traditional beach day with the family in Mauritius. ​
If you need to do some grocery shopping, Spar Supermarket is only a few kilometres away from the beach.
Got your summer flip flops ready?