Ask anyone about Mauritius and the first thing they might think of is "Dream Luxurious Honeymoon in Paradise". But the truth is Mauritius is the perfect Holiday spot not just for honeymooners but for families too! With its wide natural spaces, laid-back atmosphere and its recognition as a no-chores-zone (no more fighting over who's doing the dishes!), Mauritius might just be the ideal place this summer to catch up with the kids and create fond memories! Wondering how to make the most of your holidays in Mauritius with the kids? Read on
A fascinating attraction for the whole family!
Not far from the Botanical Garden of Pamplemousses, a bougainvillea and coconut trees alley, a pond lined with lush nature ... in this stunning tropical setting stands the massive renovated sugar mill which is one of the most spectacular attraction of the island! The tour begins with sound of the jungle and of the waves of the ocean in the huge factory, with its gigantic and machinery decked with a thousand lights : giant screens, movies, a barge floating and the sudden whistle of a railway engine. Have a blast and experience this interactive and entertaining journey into the heart of Mauritius : its history which has been tremendously impacted by sugarcane, the secrets of sugar making process and the famous co-products of sugarcane such as rum, electricity or natural fertiliser.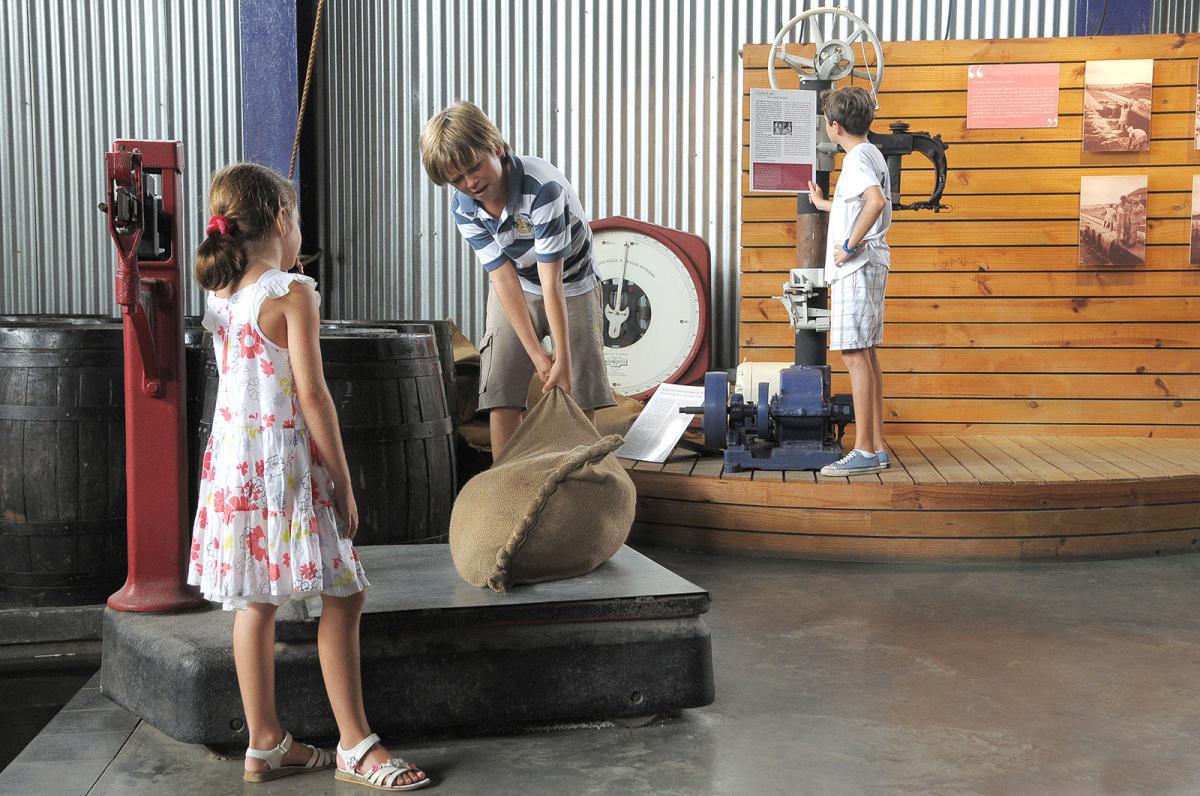 To better understand the magic world of sugar, do not hesitate to take the guided tour with no extra charge at 10:30am and 2:30 pm from Monday to Thursday and on Friday at 2.30 p.m.
The tasting at the end of the tour is the cherry on the top and another good reason why you ought to go to this place. Mauritians are creators of delicious sweet treats...Indeed you will experience 12 different kinds of awesome raw sugars in various colors and amazing flavors.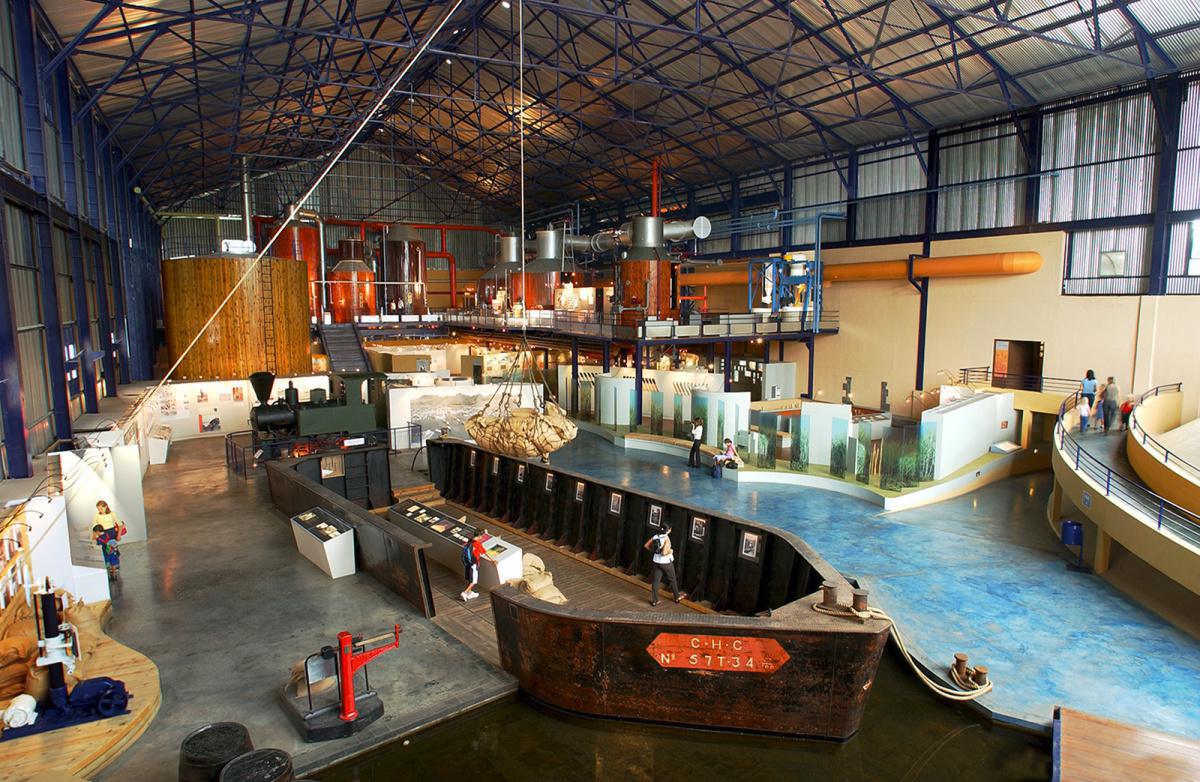 These sugars are exported to exclusive gourmet groceries and restaurants over the world. For kids it is of course the best bit! They love this part while for mums and dads the rum tasting is also a highlight with nine award winner rums of the House of New Grove, the oldest distillery of the island located next door. And it is not finished yet : in the gift shop, do not miss the tropical honey and jam tasting. They are absolutely delicious. Wonderful and 100% locally made souvenirs to take back home.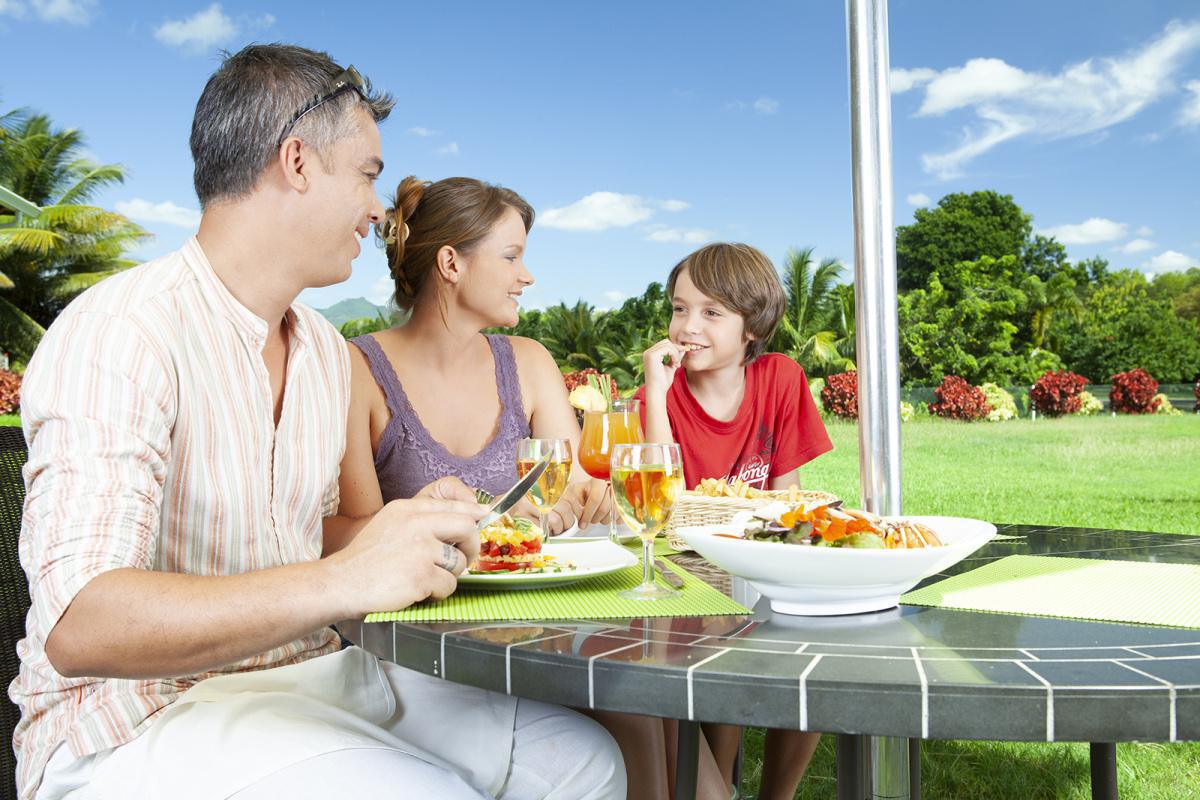 Now you are ready for…the fantastic fine-dining on-site restaurant : Le Fangourin. A thoroughly enjoyable experience with first class food and the best desserts ever. The menu is based on fresh fish, seafood, venison, tropical vegetables and exotic fruits.
The gourmet temptations are followed by a succession of homemade desserts such as flavoured crème brûlée with unrefined natural sugar or dark chocolate fondant with molasses sugar…yummy! The place is family friendly with dedicated delicious menus for kids and funny games to entertain them at the table. You can also enjoy homemade delicious takeaways at the snack train cafe, next to the restaurant.
Email: administration@aventuredusucre.com
Tel: +230 243 7900
Reconnect with nature at Lavilleon Natural Forest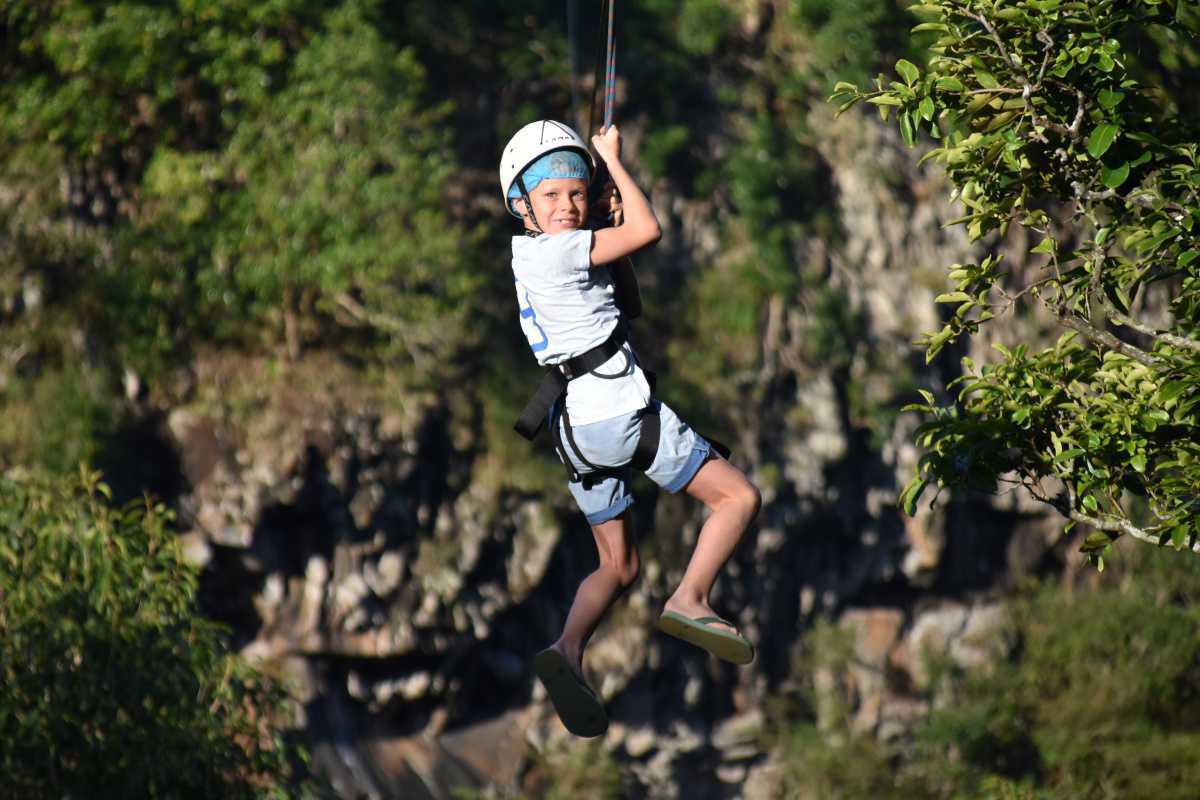 One of the most prized features of the island is by far, its vibrant nature. And we can't think of a more relaxing experience than for your family to explore the gifts of Mother Nature together!
Nestled at the heart of Chamarel, Lavilleon Natural Forest covers more than 500 acres of luxuriant virgin valleys and counts amongst one of the rare places where centuries-old endemic forests can be observed. As a part of the local forest rehabilitation project, it is home to various endemic species. If you're lucky enough, you may come across giant fruit bats, savage orchids, tropic birds, majestic deer, Mauritian parakeets and paradise flycatchers, so make sure to keep your camera handy. For only MUR150 per adult and MUR100 for children under 12, you can take a walk through this arboreal location. On bookings, Frederic and his team will be glad to take you for a 4x4 ride into nature to get a sight of these species you can only find on the island!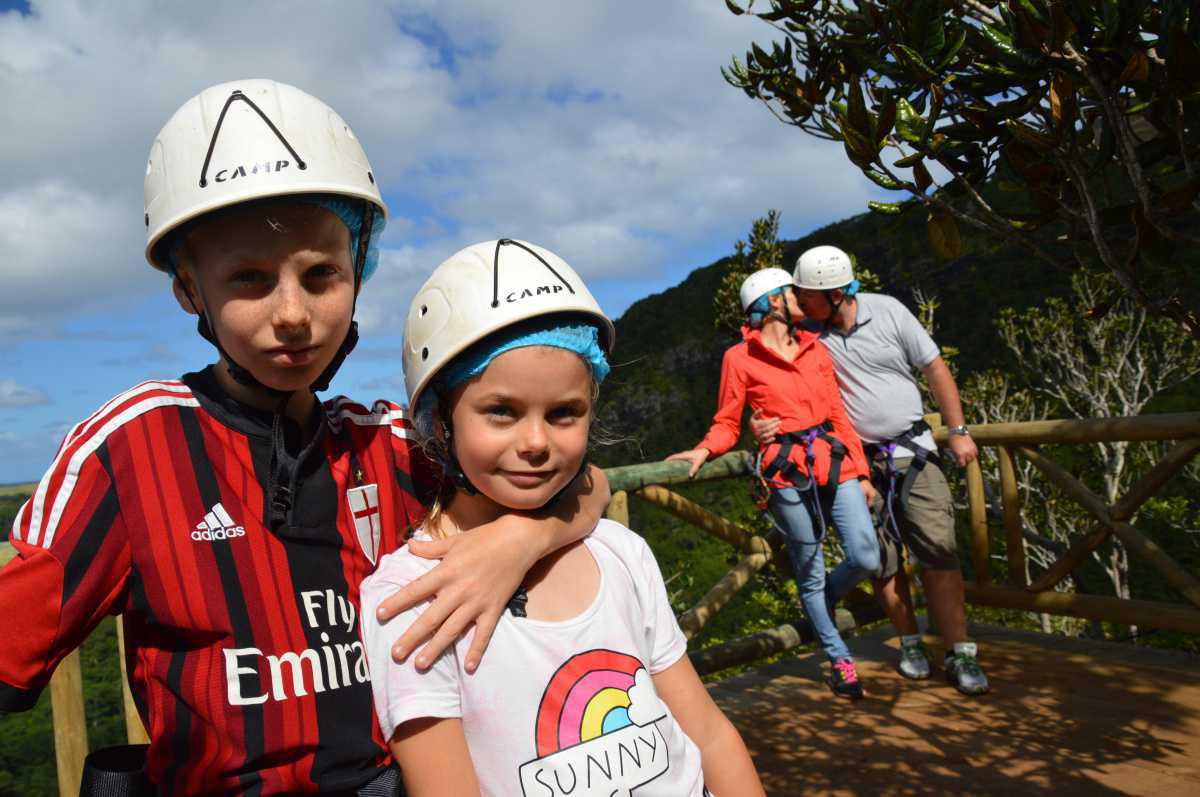 Lavilleon Natural Forest offers a variety of activities for children and adults. If you're looking for an adrenaline rush, do try out their popular 260 metres-long zip line that carries you over a cliff at a heart-pounding speed of 80km/h! And their 220 metres-long suspended bridge provides a priceless view. Children above 12 can also go for one of the two canyoning tracks at La Rivière du Cap leading to a natural fresh water pool. Archery is another option to make sure the kids and you have plenty of fun. And if you're an avid meat eater, you might just have landed in the perfect place to try out authentic deer-based Mauritian cuisine at their 360° restaurant!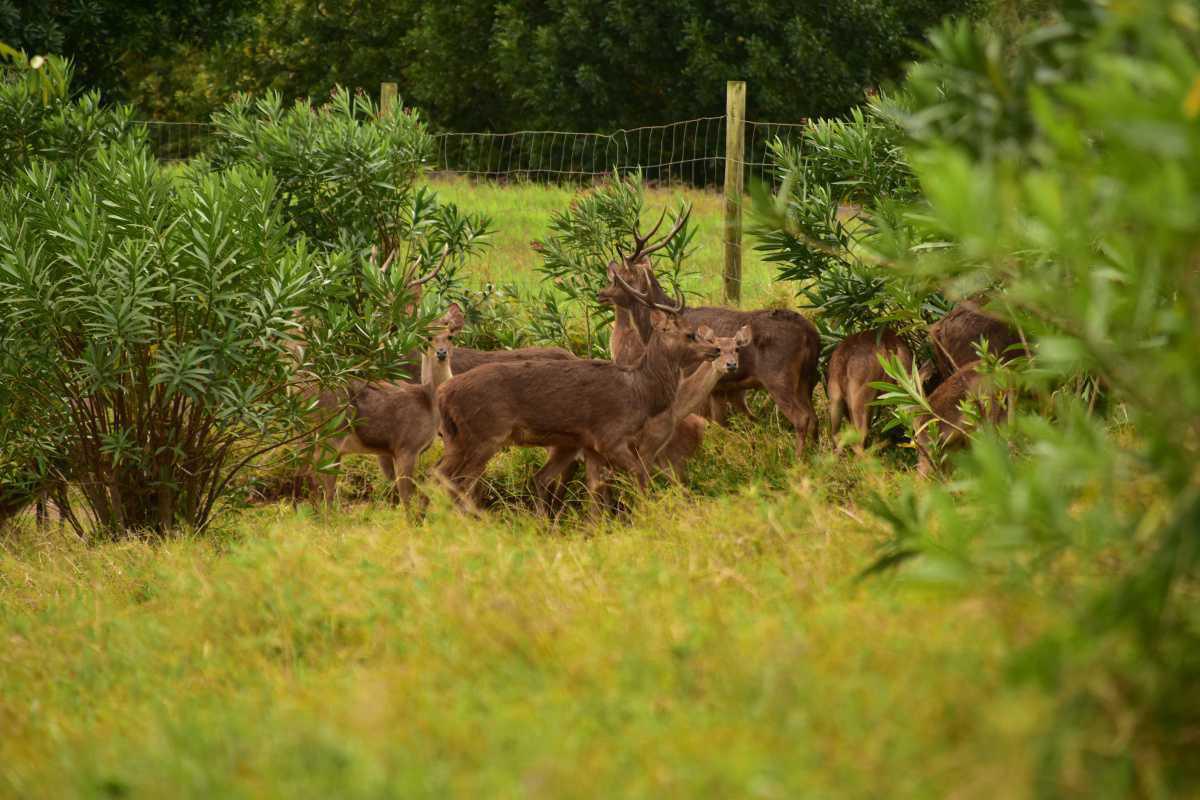 Wondering what the very first settlers saw when they set foot on this beautiful island? Then Lavilleon is THE place for a jump in the past and a rejuvenating moment with your loved ones!
Email: info@lavilleonnaturalforest.com
Tel: +230 2122026
Explore the ocean with JPH Charters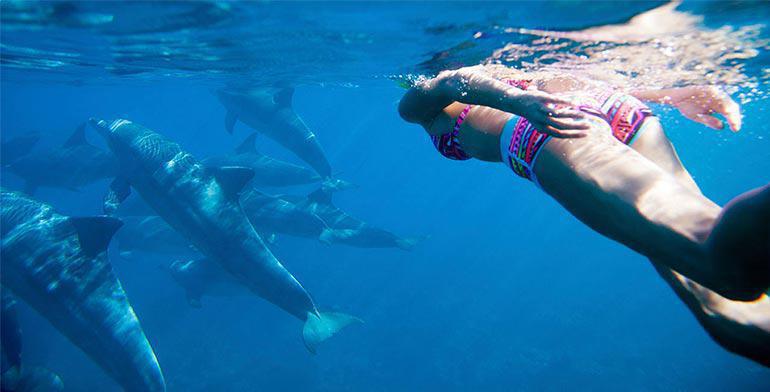 There is one thing we can all agree on: Mauritius' sandy beaches and crystal clear waters attract millions every year. What's less easy to figure out is which part of this piece of paradise surrounded by water offers the most enchanting setting and top water attractions. If thrills and family fun are what you're looking for, exploring Black River's glistening waters with JPH charters should be on your radar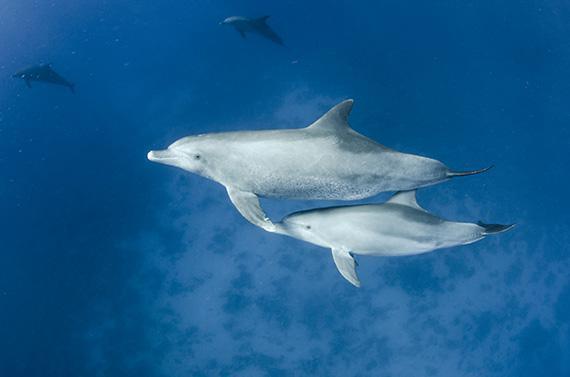 Just like some travel guides hold expertise about on-land activities, the JPH team are expert sailors who know the west coastal region like the back of their hands. From swimming with dolphins, discovering the lagoon's hidden coves to snorkeling in shipwrecked cannons, JPH will take you and your family on an unforgettable ride across the serendipitous seas of Mauritius! To make sure to keep the kids entertained, do try their fish feeding, jigging and popping activities. And if you'd like to amaze them, we would definitely suggest you go for the Big game fishing. There's your once-in-a-lifetime chance to capture tiger sharks to impress the kids or a Blue or Black Marlin that's twice your size! For the adventurous ones out there, keep in mind that they also provide several days long Big Game fishing sessions. Talk about going on a sailing adventure!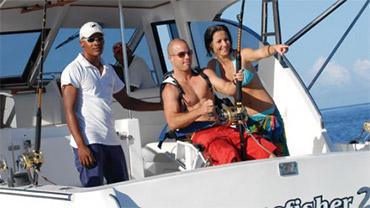 When in the west, you don't want to miss gorgeous Benitier Island which lies off the coast of Black River. Whether full day or half day, a boat will take the whole bunch to this unique haven for a lavish BBQ lunch.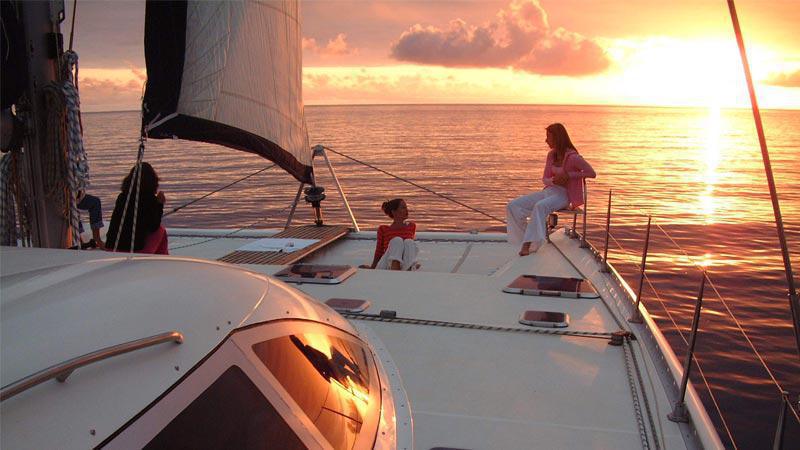 Laid-back overnight stays on a luxurious catamaran and Sea lounge cruises are also available. You'll get to gaze at the sun as it sets into the ocean and enjoy the magic of the moment with your precious ones. Bonus point to them for providing electric boat that makes no noise – After all, sea exploration should be all about a peaceful experience!
Email: resa@jph.mu
Tel: +230 5729 0901 / 57 27 61 88
Visit Mauritius' most happening Shopping Mall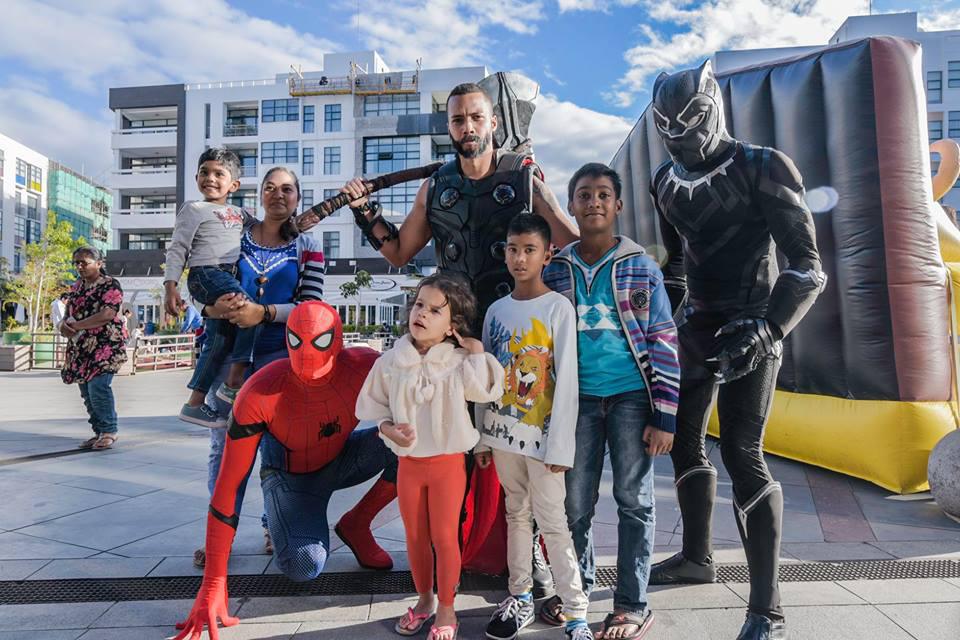 Just like everywhere else in the world, malls have become the most happening places for families to shop, take a stroll and spend quality time. Conveniently located in the tourist hotspot of the North, Grand Baie La Croisette is one of those world-class shopping destinations. With 80 local and international stores, 24 dine-ins and its huge Kids Game Zone, GBLC features the perfect set for a lazy summer afternoon. We know travelling with children can be tiring so how about you roam the Mall's alleys, get your grocery or chill at a coffee shop with your better half while the kids have the time of their life at the Kids area? With its 5 3D - Movie Theater rooms, your children can enjoy activities such as scooters, hover boards, carousels, electric RD cars, video game zones, tricycles, roller skates and much more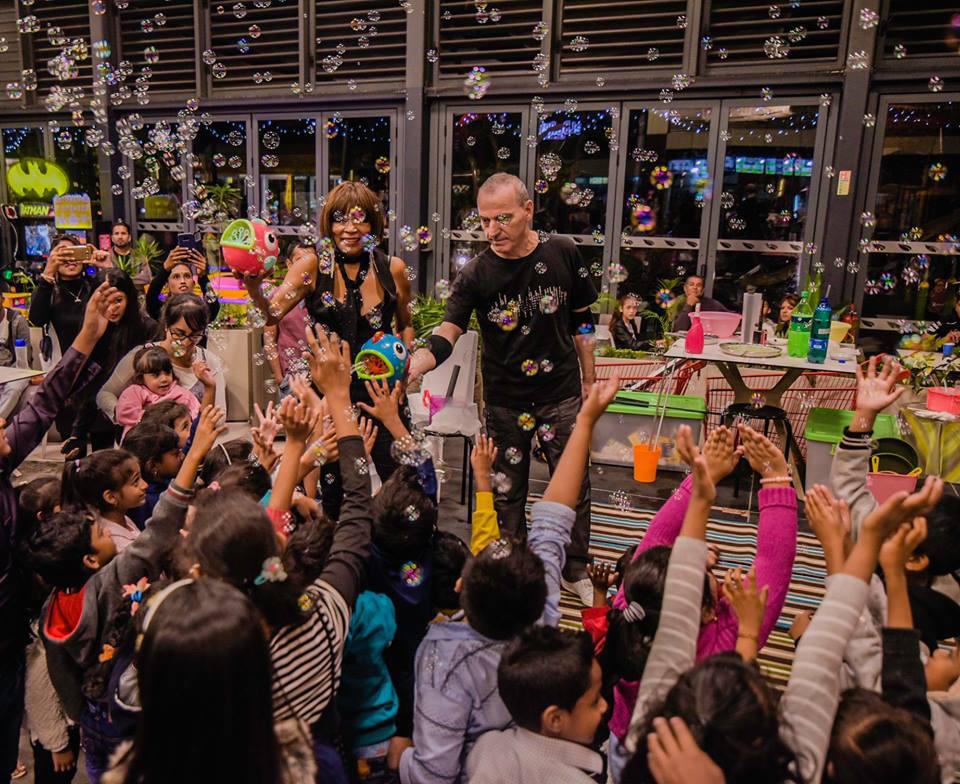 To add to its appeal, this high-end mall is equipped with an amusement park castle and a mini golf playground for both kids and adults! The facilities also include a fitness centre, a gymnasium, a swimming pool, a sauna, several tennis playgrounds and an indoor football ground for the greatest delight of all. And if you drop by on weekends, you'll be at the right spot to attend cultural events such as food festivals, live music while the kids enjoy their face-painting session!
Monday - Thursday: 9:30 AM - 7:30 PM | Fri - Sat: 09.30 AM - 08.30 PM | Public Holidays: 09.30 AM - 04.00 PM
Email: communication@gblc.mu
Tel: +230 209 2000
Enjoy a family trail at Bras d'Eau National Park
Hikes and trails are a wonderful and inexpensive way of keeping the kids busy throughout your stay. If you're headed north east towards Poste La Fayette, Bras d'Eau National Park should be on your bucket list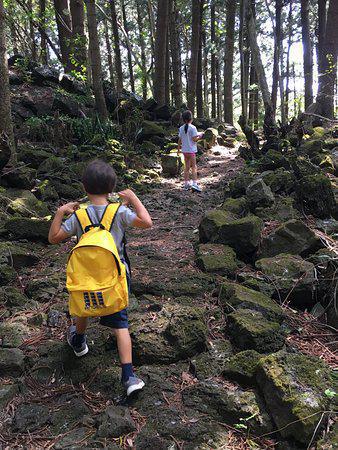 Although not as popular as the Black River Gorges, it is worth the stop for a great number of reasons. If you're in for an immersion deep into the forest, the Coq du Bois Trail is definitely for you. The three kilometres long trail will lead you to magnificent orchards where you'll get to observe trees such as Blackwood, Teak, Mahogany, Takoma and Eucalyptus giants. You can have the kids guess which is which so that it turns into a great learning experience for them. Do not forget to make a stop by Mare Sarcelle for some quiet bird-watching and take a dip in the sea which is only 45 minutes away from the entrance of the park. If you need any help, you can drop by at the visitors centre too!
Not only is the park perfect for bird-watching, it is also located near the Mauritius Radio Telescope. If you'd like to visit the premises, make sure to send a special request at mrt@uom.ac.mu to ask whether any open days are being held during your stay on the island. We've no doubt your entire family will be amazed by the abundant biodiversity that the park hosts!
Opening Hours: Mon-Sun from 9am to 5 pm
Tel: +230 410 5362