Brace yourself, summer's coming! And if you've been dreaming about a perfect golden tan, cloudless blue skies and luxurious vacations on a paradise island, Mauritius should be on your bucket list! Although you could live on less than €30 a day on the island, the overall trip costs can sometimes scare one away. But did you know that you can enjoy all the beauty the island has to offer even on a low budget? From your airfare to your accommodation including all your holiday expenses, travelling without spending more than €1500 is actually possible! Yes, you heard us right – Mauritius can definitely be within your reach this summer! Here's everything you need to know to enjoy the best stay in Mauritius without spending much!
How to pick the cheapest air tickets
Due to its remote location and its worldwide popularity, flying to Mauritius can sometimes come with a price but don't give up yet! We've done a bit of research and found that travelling with Eurowings around the month of October from Munich, Germany can actually involve one-way airfares as low as €199.99 for a non-stop flight to Mauritius and the return flight at only €299.99 in November.

Choose flights with stopovers
If you're from Europe, you can also fly on airlines such as Air Seychelles or Turkish Airlines that have regular flights to Mauritius with stopovers in Johannesburg, SA and Mahé, Seychelles. You might kill two birds with one stone if you pick longer stopovers as these are much cheaper and you may even be able to spend your waiting hours seeing a bit of another country before flying to Mauritius!
If you're flying from Asia, airfares are generally quite affordable all year long between Asian countries especially through Air Asia. As flights to Mauritius from Asian countries like Singapore, Malaysia and India tend to be cheaper, you might consider flying on AirAsia to one of those countries in order to reduce your costs – especially if you hail from another Asian country than the ones mentioned above. The key is to keep an eye on regular deals by signing up to airlines newsletters or to online travel agencies in your country or in Mauritius!
Travel during the low season
Here's another thing you should keep in mind: The peak season to visit Mauritius is in December and January right when summer hits! However, this also means airfares can hit the roof! Do consider visiting Mauritius in winter as air tickets become much more affordable and the weather can be immensely more pleasant than the hot and humid summer season! On the coast, temperatures range between 17 to a lovely 24 degrees celcius warmth during winter days and inland temperatures can go slightly lower. As it rarely rains in winter, you'll be sure to enjoy sunny days and the right temperatures to take a dip in the welcoming waters that surround the island!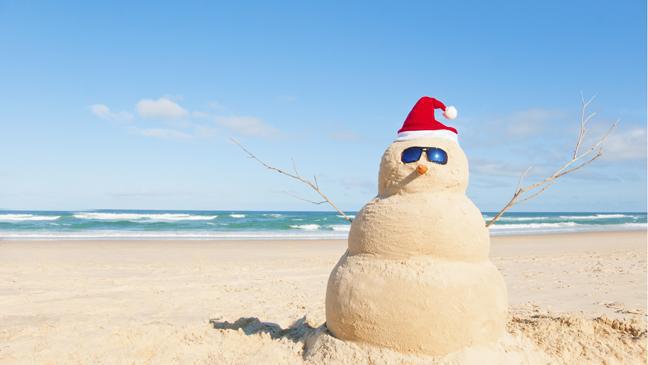 Opt for Mauritian-owned Holiday Homes
To make your life easier and planning your trip a fun task, we've partnered up with Booking.com so you can directly look for the best accommodation options in Mauritius directly on the App! You can now choose from a variety of options including lodges, guest houses, B&Bs, private villas and the like without disbursing more than you have! The prices range around €14 per night. Such establishments usually rank as 3-stars or less but don't let that mislead you as often times, they represent an alternate, clean and highly comfortable option for your holiday home. Plus, you'll be sure to experience the Mauritian culture and food as these places are often owned by locals!
Immerse yourself in the Mauritian lifestyle by catching the local bus
Travelling by bus is without a doubt the most cost-effective way to travel throughout the island on a tight budget. Bus tickets from one place to another normally range between 50 to 75 cents for adults and slightly less for children under 12! Central Bus stations are located in Port-Louis, Rose hill and Curepipe.
In Port-Louis, most buses at La Gare du Nord (GDN) will take you anywhere North of the island and the Victoria Bus Station mostly has lines to the centre of the island and the Western regions and the central cities. For instance, to get to Grand Baie, just ask for the Express line at GDN!
From the Rose-Hill Bus Station, you can easily access the neighbouring cities such as Phoenix where the Mauritius Glass Gallery is located.
And from Curepipe, you can catch a bus to the Eastern part of the island such as Mahebourg and Flacq for some epic sight-seeing!
Buses are the most common and regular means of transport on the island and will enable you to explore the local culture by being around locals. Most lines run until early in the evening, allowing you to see much for not much. To get anywhere, do not hesitate to ask locals for your way. Most of the time, they'll be more than happy to help and guide you around!
Rent budget cars
Picking a car that won't cost much can also be a great alternative to buses. We would recommend checking out our "Rent a Car" section on the App to find Europcar's cheapest car rentals! Budget Vehicles represent a comfortable and time-saving option as they can accommodate up to 5 passengers and won't cost more than €70 a day!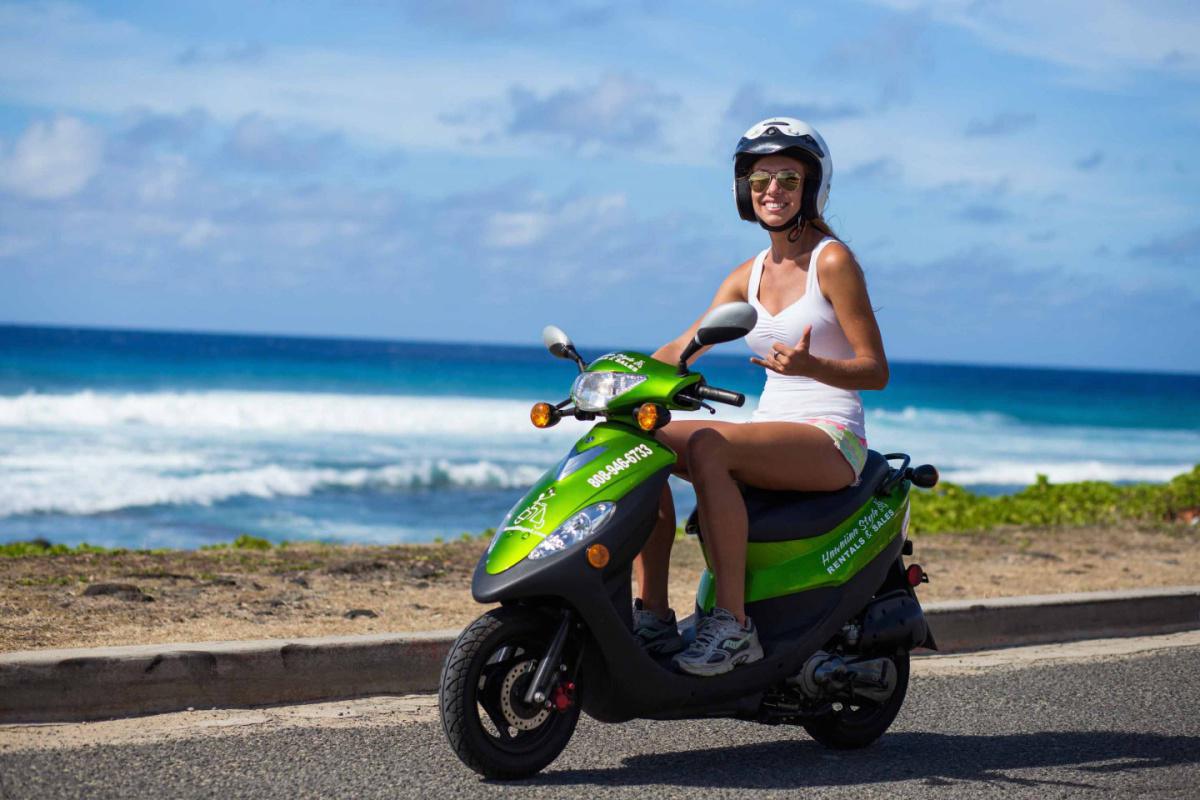 Discover Mauritius without spending a dime
There are various locations in Mauritius that require less or no money at all to visit!
If you're a thrill seeker, places like Black River Gorges National Park, Le Morne Brabant or Bras d'Eau provide you with the best trails for hiking and the best views of Mauritius from mountain tops! For a morerelaxing and peaceful stay, you definitely can't come to Mauritius without exploring some of its most famous beaches! Flic en Flac, Grand Baie, Le Morne, Tamarin, Blue Bay, Mahebourg, Trou aux Biches and Mont Choisy are some of the places that we would surely recommend. You will be able to enjoy the most magnificent sunsets, can take a dip in the warm sea watersanytime or can just go for a proper sunbathing session for FREE! There is also a huge number of food vendors along Mauritian beaches. With under €5, your entire family or your group of friends can indulge in local flavours!
Who said you can't find affordable activities?
To learn more about Mauritius, its culture and its History, do visit museums or historical spots that will give you a glimpse of what the island looked like centuries ago. You may add places like the Aapravasi Ghat, National History Museum, Frederick Hendrik Museum, Mahebourg Museum, Citadel, Blue Penny Museum and the SSR Botanical Garden where the entrance fee vary from 0 to €5, to your list of things to see by directly bookmarking them on the Mobile App. You can now be your own guide as you can see the best activities around you anytime, anywhere on the app! Also, do not hesitate to chat to Mauritians if need be as they might be of great help to help you plan your outings on a tight budget. Try it out, it's FREE!
Plan Your Itinerary with local Travel Agencies
Setting out an itinerary for your holidays can easily be done with the expertise of local travel agencies like Itineris – especially as they understand best how to help you make the most of the island without going overboard in terms of budget. In comparison to travel agencies abroad, local agencies are much more affordable and offer more relevant information about budget trips. Do check out our recent article on the 6 Best Travel Agencies in Mauritius for more information!
Break down your expenses with the "Travelers Around You" Feature!
Discover (Mauritius)™ has the 'Travelers Around You' feature which allows you get in contact with a native or a traveler that may want to share their knowledge, experience and journey with you. The best partof this section is that you have the possibility to split the costs with people doing the same activities as you while making friends! This feature can therefore come handy if you want to make the most of your holidays. Refer to our article on "5 reasons why the 'Travelers Around You' feature is a must try" to learn more about this feature!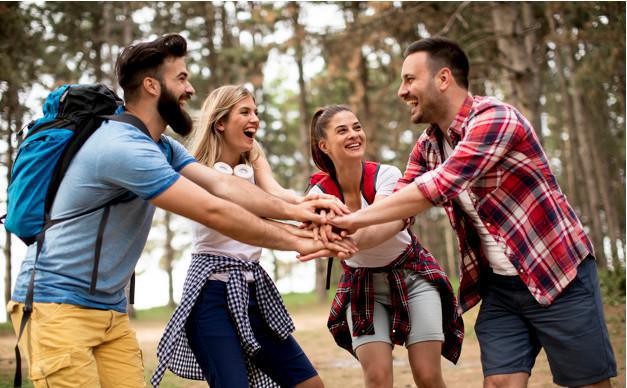 Fill your stomach with only a few cents!
The good thing about Mauritian food is that you don't need to go to a 5-star hotel to taste it! If you're on a low budget, the local food vendors have you all covered up! Food is sold almost everywhere on the island in both villages and towns, at very affordable prices. Some common street foods are DhollPuri and Roti (Indian flatbread) whose standard prices are at €0.37 accross the island, Gateaux Piment which will cost you around €0.05, Chinese Dumplings that usually amount to €0.25 and Alouda at €0.5 (the local version of the Indian Falooda, a cold and sweet milk-based beverage that is perfect for summer days!). Here's your chance to wander the streets of the island and venture into the discovery of unknown local recipes, spicy, savoury or sweet! Some main food spots can be found at the Central Market in Port Louis, along the coast of Grand Bay and Trou aux Biches and also in China Town in Port Louis!
All in all, your flight ticket can cost 800 euros, your car rental Gone are the days when travelling meant saving a huge sum of money. Today, with Discover (Mauritius) ™, you can experience the holidays of your dreams without a tight budget being a showstopper!