Could B&Bs be the new black? Our answer would be YES! From competitive prices, to the warmth of comfortable beds, to home-cooked meals, to the inimitable hospitability of innkeepers, B&Bs have won over new – and less new – waves of travelers across the globe. That isn't too surprising as they often feel like a home away from home. With their warmth and the unique feel they so beautifully give off, they carry along a world of difference that is worth experiencing and allow you to soak up the atmosphere like nowhere else! If you're reading this, your next stop will probably be Mauritius. So, here are some local B&Bs you should definitely settle for!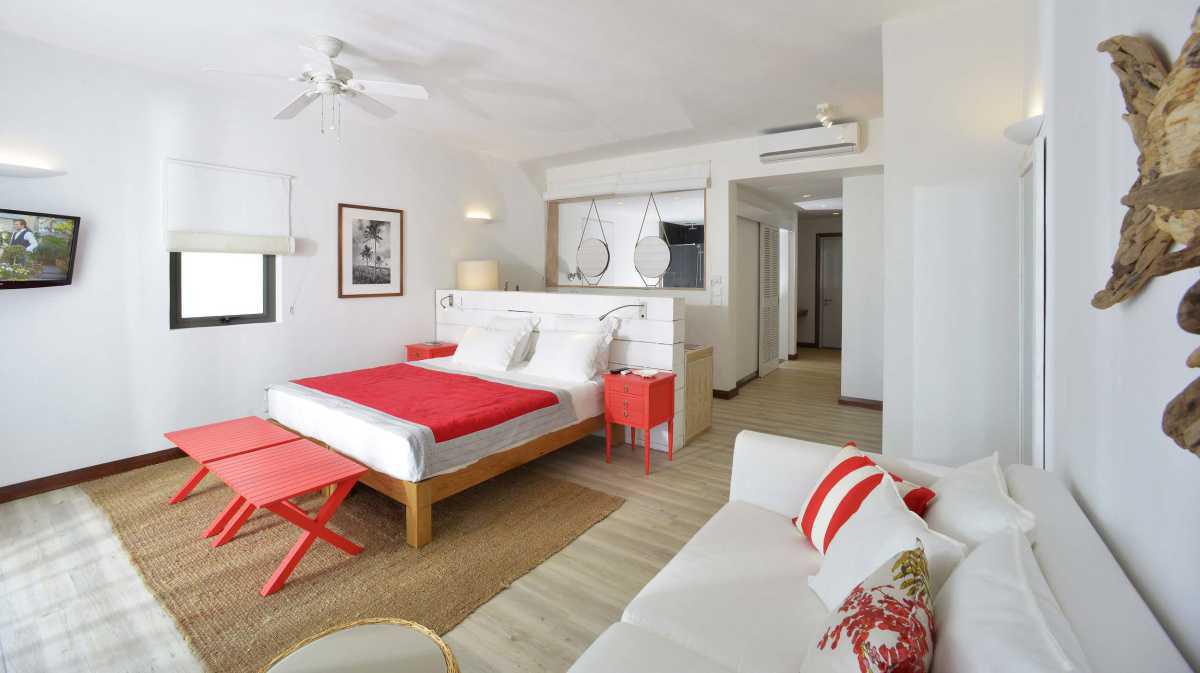 Who wouldn't want to wake up to the warmth of the rising sun and enjoy the sight of the ocean from their very own private veranda every morning? Well, that's exactly what you're signing for at La Maison d' Eté.
If you've gone on a quest for a relaxing holiday home complemented by the soothing sounds of the ocean, a hint of tropical vibes and lush greenery, look no further. Mauritius Island sure is full of hidden jewels you would not even imagine existed. And La Maison d'Eté is, without a single doubt, one of them. Located at Poste La Fayette, in the North-east of the island, this B&B holds all the authenticity of a Mauritian home. It gracefully rises above the sea in an untouched natural scenery that could have certainly inspired Van Gogh to make a Mauritian version of his "Farmhouse in Provence."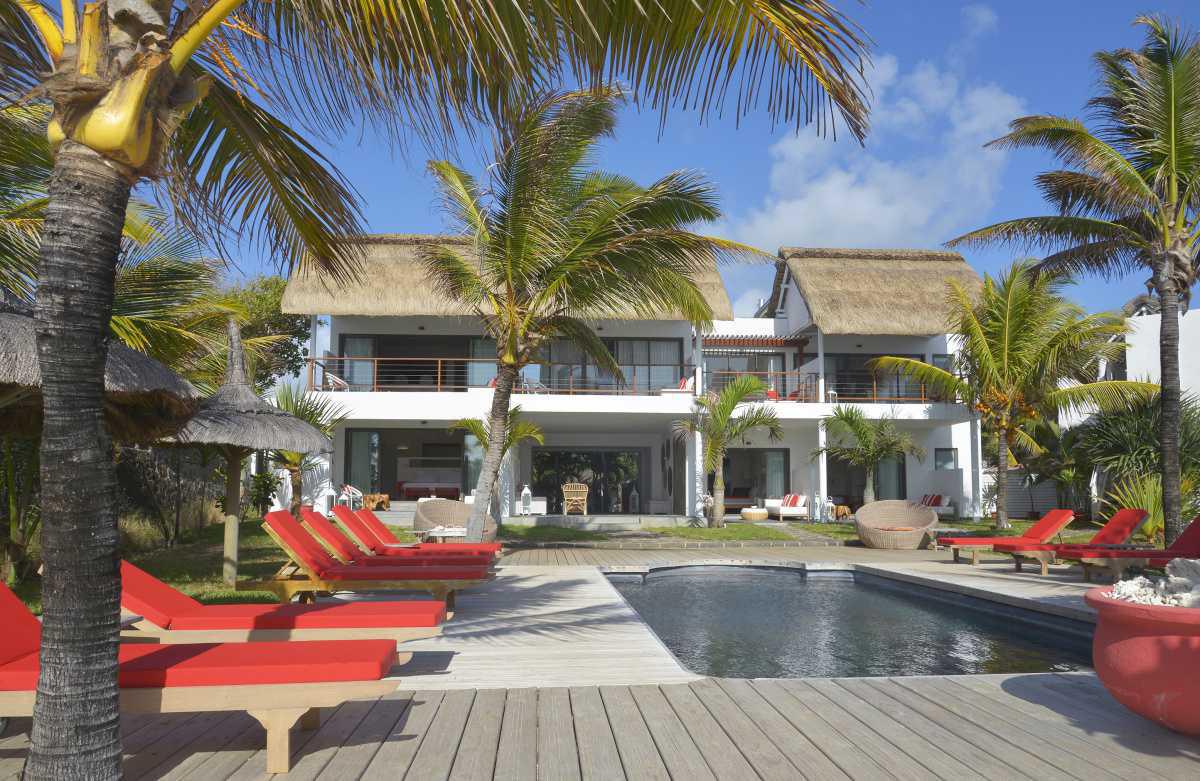 La Maison d'Eté boasts of two magnificent pools by the beach side and a restaurant at which you can indulge in freshly made Mauritian dishes while dipping your toes in the sand. You can also enjoy a lavish breakfast, lunch or dinner at their indoor restaurant. Their remarkable hospitality is what makes their charm as the staff is always eager to know more about their guests and share the Mauritian experience with them. With their top class concierge service, special attention is given to all your needs and the hotel arranges cars if you would like to drive to other parts of the island. It is actually an ideal location on the north-eastern side as you can easily get to the capital, to the buzzing village of Grand Baie or to Ile aux Cerfs within half an hour!
If you're planning on getting married soon or would like to mark a special occasion, making it happen in a magical beach setting should definitely be on your bucket list! La Maison d'Eté provides you with an elegant setting underneath coconut trees and the most blissful spot to experience the wedding of your dreams! The team makes sure that each detail is as per your requirement and gives you the freedom to host the event according to your personal taste.
More than just a holiday home, La Maison d'Eté is a love story. An unbreakable idyll between Brigitte, the owner and the den that won her heart many years ago. Who knows? It might just be love at first sight for you too!
Link: http://www.lamaisondete.com/?lang=en
Tel: (+230) 410 5039
Email: info@lamaisondete.com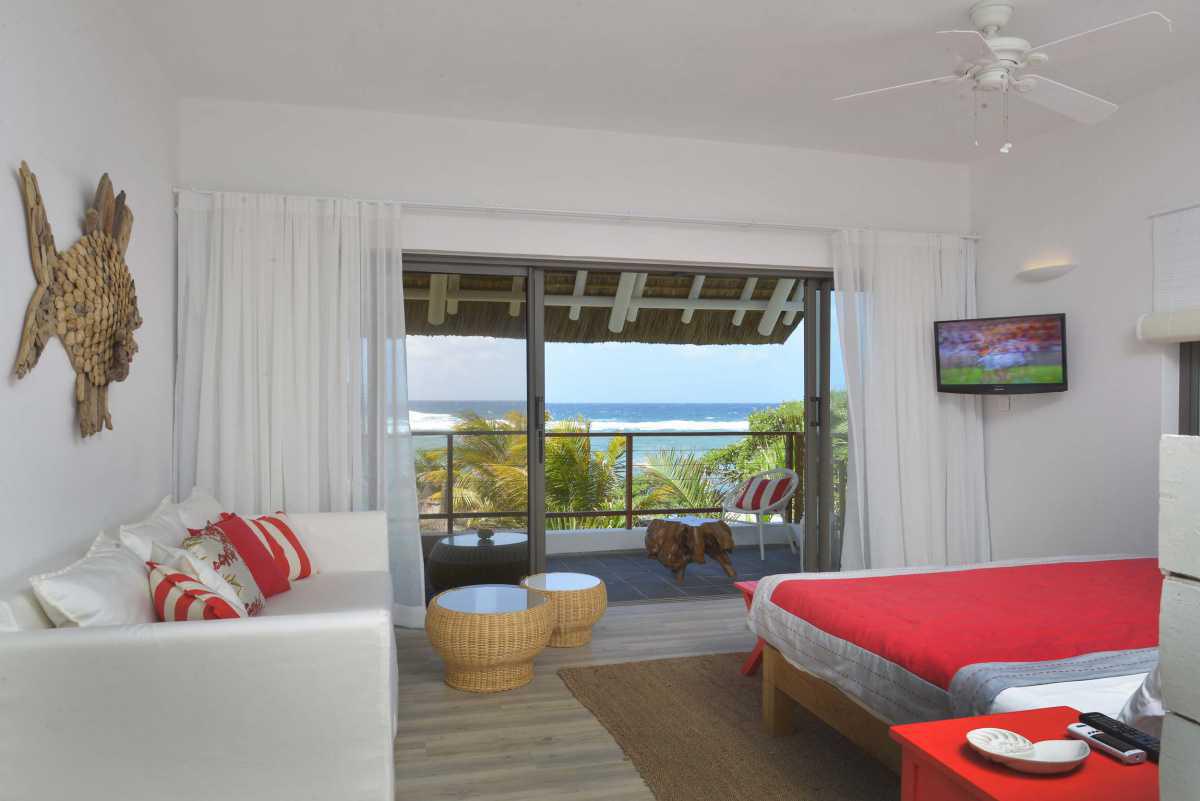 Silverleaf Service Apartments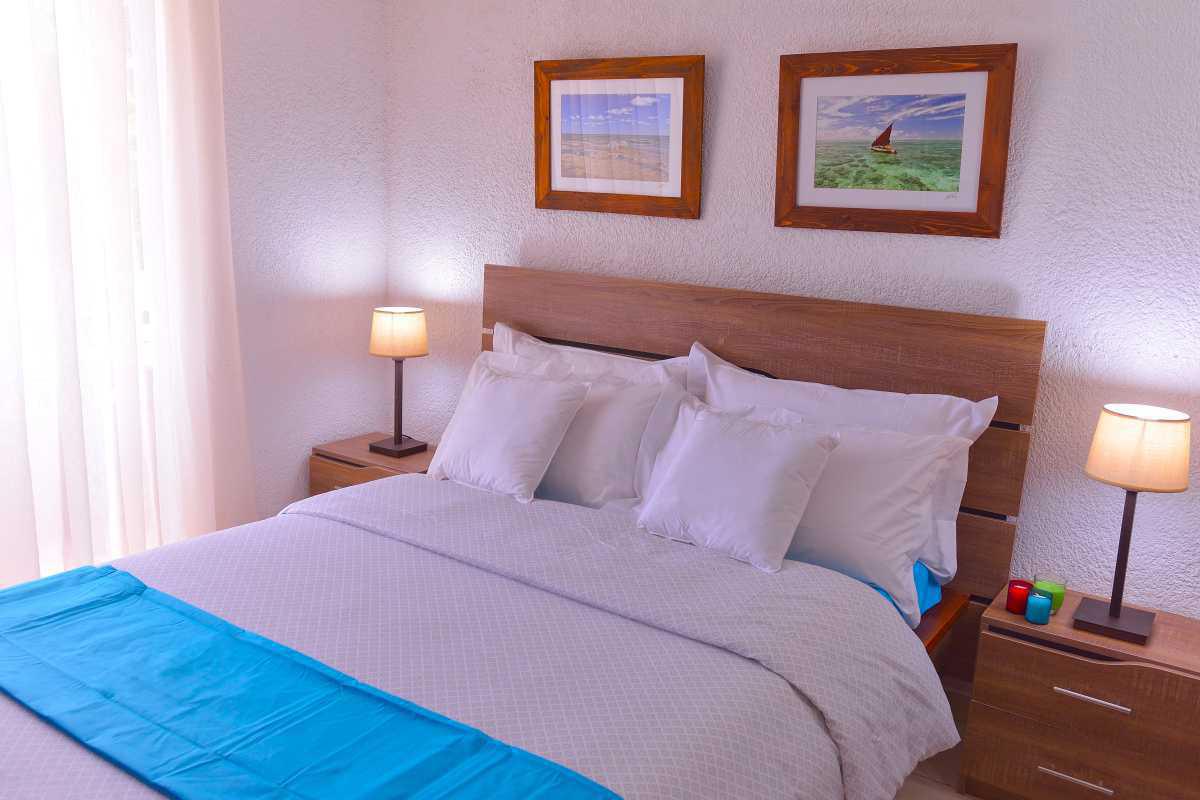 The Silverleaf Complex of apartments and studios offers you a high-class accommodation service which is ideal for extended stays in the paradise island - Mauritius.
You can avail of any of the two apartments or the two studios to enjoy a fully-furnished residence with a sophisticated Interior decor for your holidays or your business trips in one of the most beautiful regions of the island. The complex is located only at only 10-minute's walk from the beach, commercial centres and shops, ATM, restaurants and pubs.
Along with this, bus stops are equally near to the complex thus making it easier for those who do not have a car or who simply wish to hit Mauritian roads to indulge into the rich and colourful local life. Silverleaf is luxury, serenity and peacefulness at its best – Just for You. Located in the heart of Flic-en-Flac, one of the most paradise-like regions of Mauritius Island, Silverleaf apartments offer you an atmosphere of incomparable luxury and peacefulness.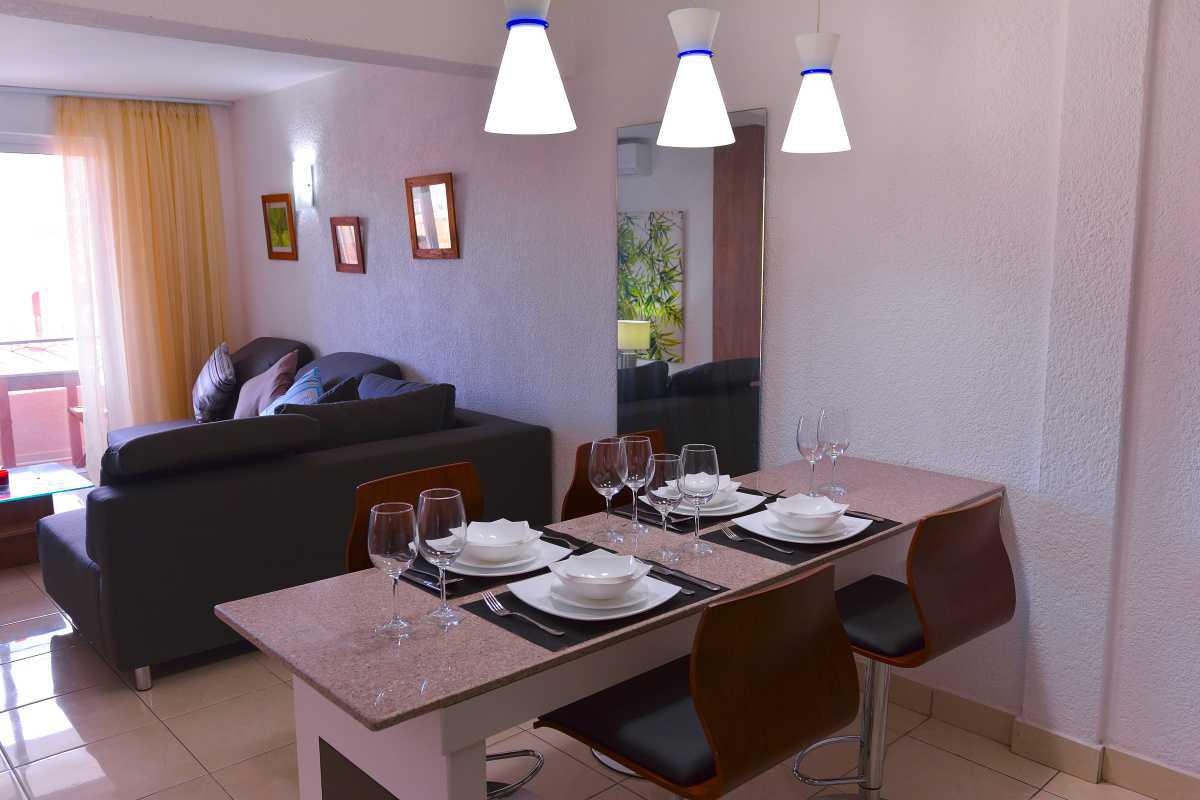 Each apartment comprises of two bedrooms which are equipped with a queen-size bed, night tables, nightstand lamps, an office desk, a wardrobe and a flat screen television set. Both bedrooms also lead to a balcony which boasts of a set of finely designed wooden chairs and table where you can either sit at to enjoy breakfast on a lazy Sunday, unwind to a summer read or simply grab some beams of sunlight whenever you wish to. The common living space is separated into a fully-furnished kitchen, a modern-looking dining area and a spacious living room with balcony. The kitchen is fitted with everything one needs – a microwave, a refrigerator, a stove, an electric kettle, a toaster and kitchen utensils. Furthermore, the apartment is equipped with Air conditioning, Internet access, Satellite TV channels and daily maid service. The palette of earthy colours combined with the modern design of the apartment provides you with a dream-like lifestyle.
Link: http://www.silverleafmauritius.com
Tel: +(230) 57348860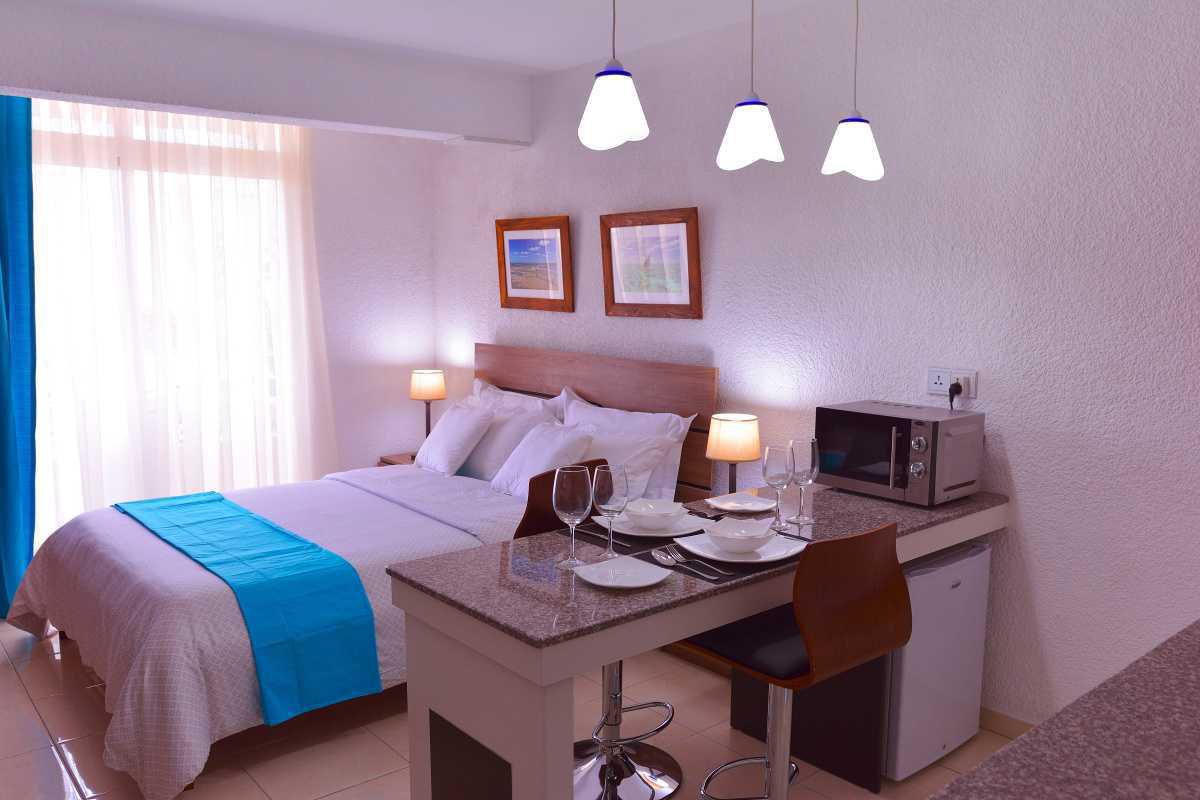 Domaine de la Paix – Rodrigues Island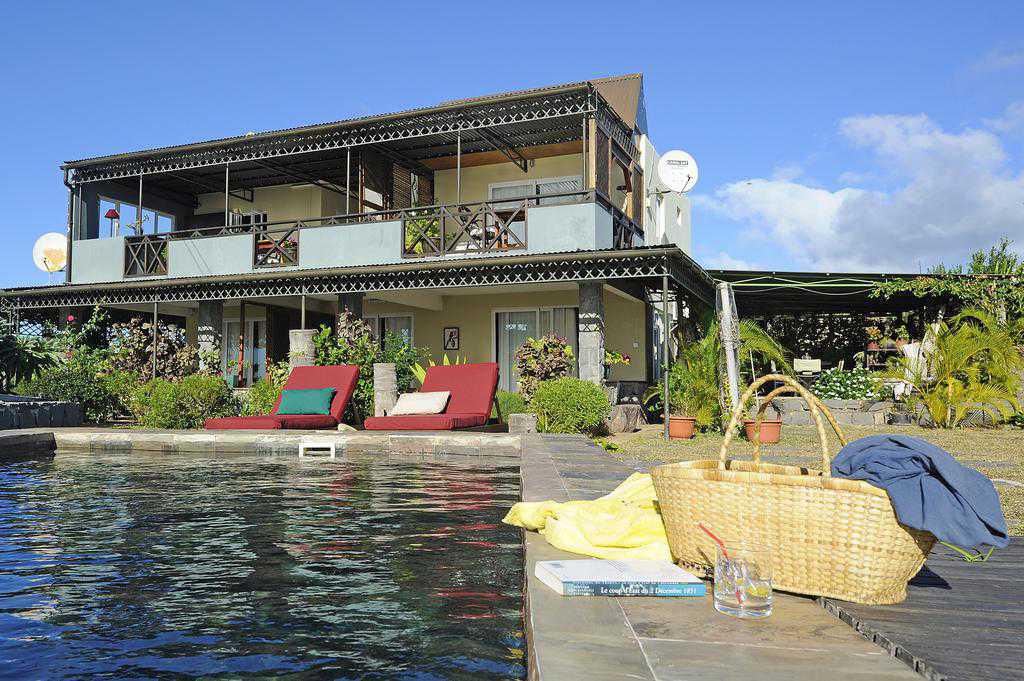 If you're planning for a trip to Mauritius of 7 days or more, why not hop on a 1h30 flight to Rodrigues and spend some of the most relaxing days of your life on this beautiful island? (The airfare is quite affordable too as it usually doesn't exceed 200 euros!)
Rodrigues Island is not more than a tenth in size as compared to Mauritius but trust us, it is another piece of paradise on its own! With its hilly towns and villages and its panoramic views of seas that stretch to the horizon, the island is home to some of the most vibrant nature and most welcoming people in the Indian Ocean. If you're a peace-seeker and a nature lover, we'd recommend the detour!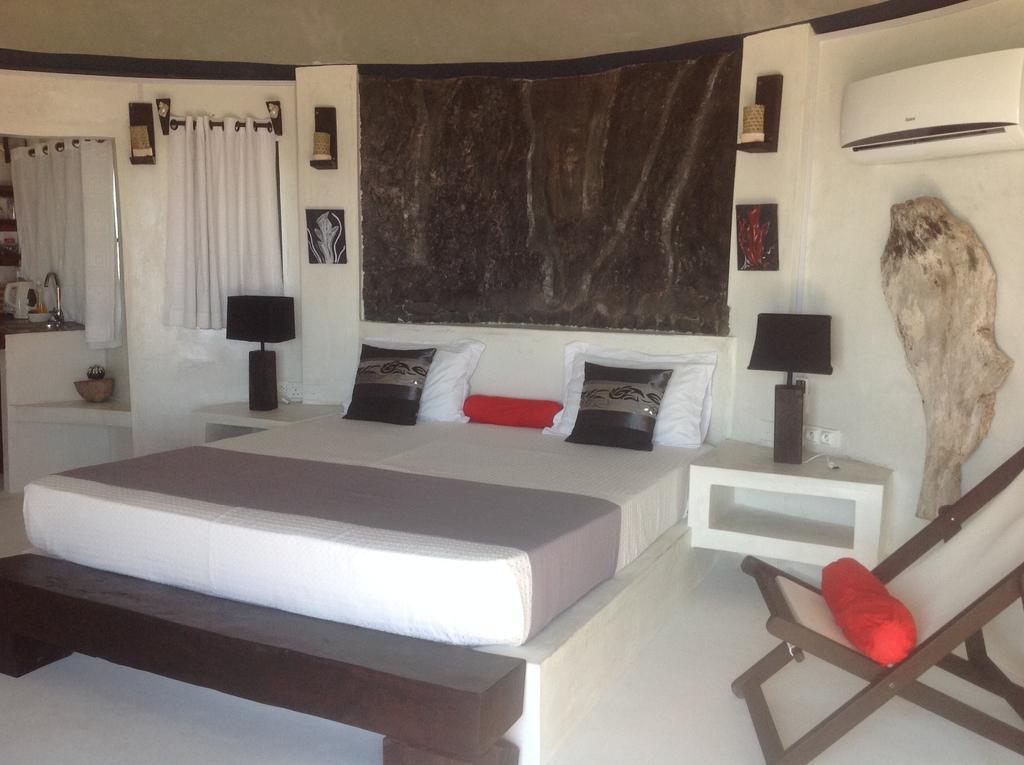 The island offers quite a large choice of B&Bs but our pick would be Domaine de la Paix. The name literally translates to "The land of peace". Take our word for it, that's no coincidence at all. If you think Mauritius island is the most peaceful place you've ever been to, then wait until you get to the Domaine de la Paix! The guesthouse overlooks the beautiful Anse aux Anglais and is located less than half an hour drive from any place in Rodrigues. If there were a word to describe this location, it would be serenity. Many who have visited the place say that you are welcomed by hosts and upon going home, you leave friends behind. That is no surprise as Christophe, the owner, always goes out of his way to make you feel at home. He can pick you up at the airport, help you with car or scooter rentals and advise you on the best travel activities. Expect a warm welcome, helpful tips on the must-see spots in Rodrigues and the most delicious food on earth!
Depending of your travel dates, rooms cost between 110 and 220 euros. The Domaine de la Paix consists of several bedrooms of different sizes that are named either after local birds or reflect the values of zen attitude. You can choose from rooms equipped with orthopaedic mattresses, outside or indoor kitchens, BBQ equipment, private sea-facing terraces, inner Jacuzzi, air-conditioning and even a glass ceiling that offers a unique vantage point for starry nights!
Breakfast is made up of a variety of products which mostly hail from Rodrigues itself. Fresh fruits from the garden, mouthwatering jam made with love and crispy buttery toasts or brioches is what you'll find at the table every morning. You can also try out a typical Rodriguan dinner formula thrice a week at Domaine de la Paix!
Link: http://www.vacances-rodrigues.com/
Tel: +(230)59337770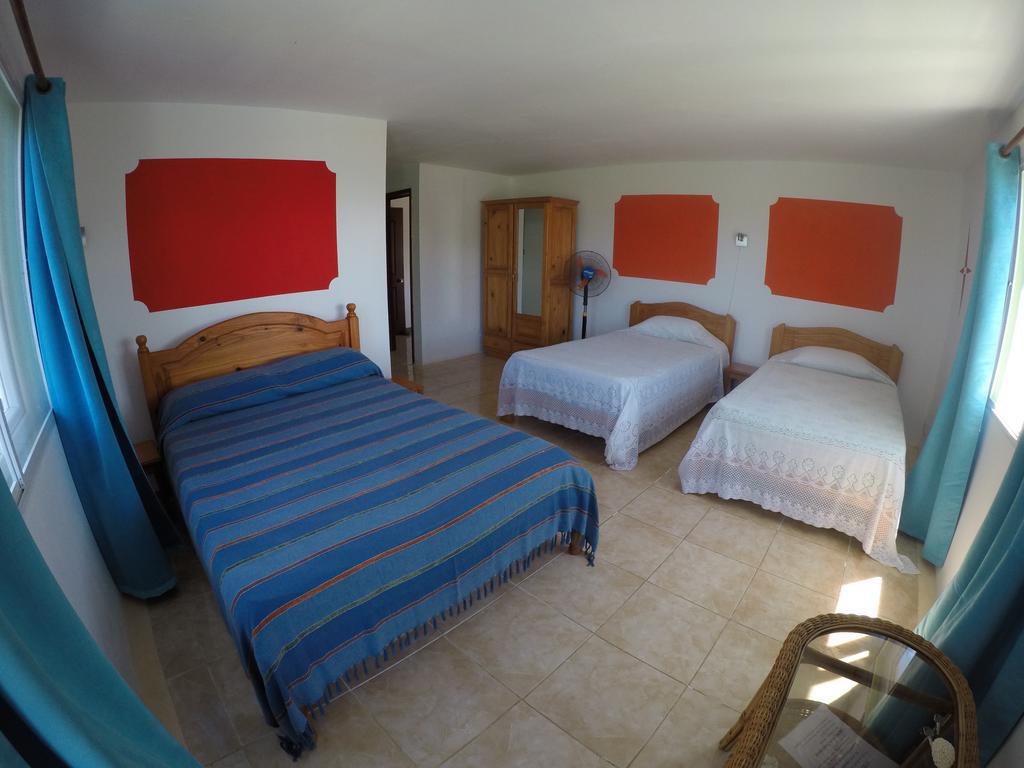 The South of Mauritius has retained the unmatched grace of untamed nature. And that is exactly where you'll find the Tibambari. Located not very far from the airport, the Tibambari is a Mauritian-owned guesthouse set amidst one of the most well-preserved regions of the island. Eric and Lisbeth, the owners, will be happy to pick you up for free at the airport and take you to their beautiful beach guesthouse. Tibambari faces the ocean and offers a unique view of Le bouchon beach, whose sea is an improbable mixture of peacefulness and temperament. This ocean of tranquility is the best pick for travelers who seek to rest and recharge their batteries away from everything.
Their rooms are located on the first floor and combine both comfort and simplicity. Tibambari can accommodate families with children, couples and solitary travelers. Their prices remain the same throughout the year, whether it is the peak season or not, and range between 50 and 70 euros. Breakfast is prepared every morning and the innkeepers usually eat with you in their spacious homely living space. Upon request, they also prepare traditional Mauritian dishes for dinner and if you ask the question at the right moment, Eric might even tell you the story behind the enigmatic guesthouse's name! You are free to use the kitchen if needed and may even share some recipes from your country with your hosts!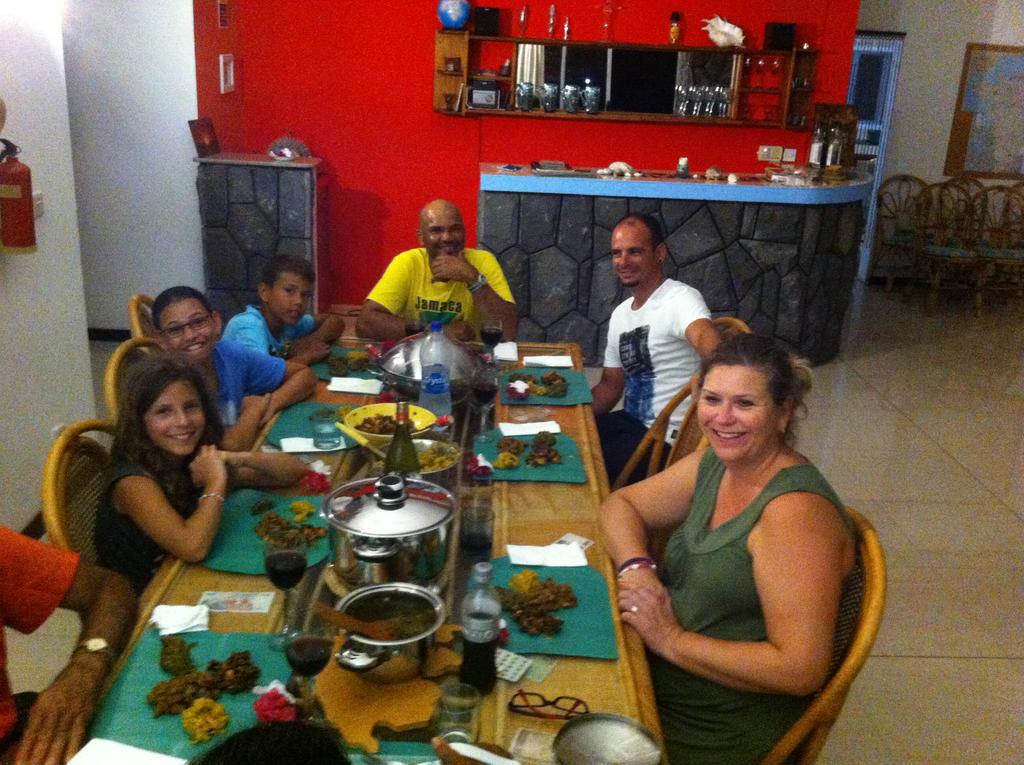 The location is equipped with Wi-Fi, solar water heater and photovoltaic energy system. The area is full of hidden spots to explore. Eric will gladly take you on hours-long walks to discover some of his favourite secret dens along the beach or to nearby points of interest such as La Cambuse Beach, Le Souffleur and Pont Naturel. At Tibambari, you can snorkel in waters filled with various coral species or catch buses to Curepipe and Mahebourg every half an hour if you'd like to see other parts of the island.
When visiting Tibambari, you'll surely take back beautiful memories molded by the serenity of the place. To leave a piece of you there, feel free to leave a note from your country to add to the worldwide collection of notes displayed in the glass frame of the dining table!
Link: https://www.facebook.com/tibambari/
Link: https://www.tibambari.com/
Tel: +(230) 5770 31 95
Email: contact@tibambari.com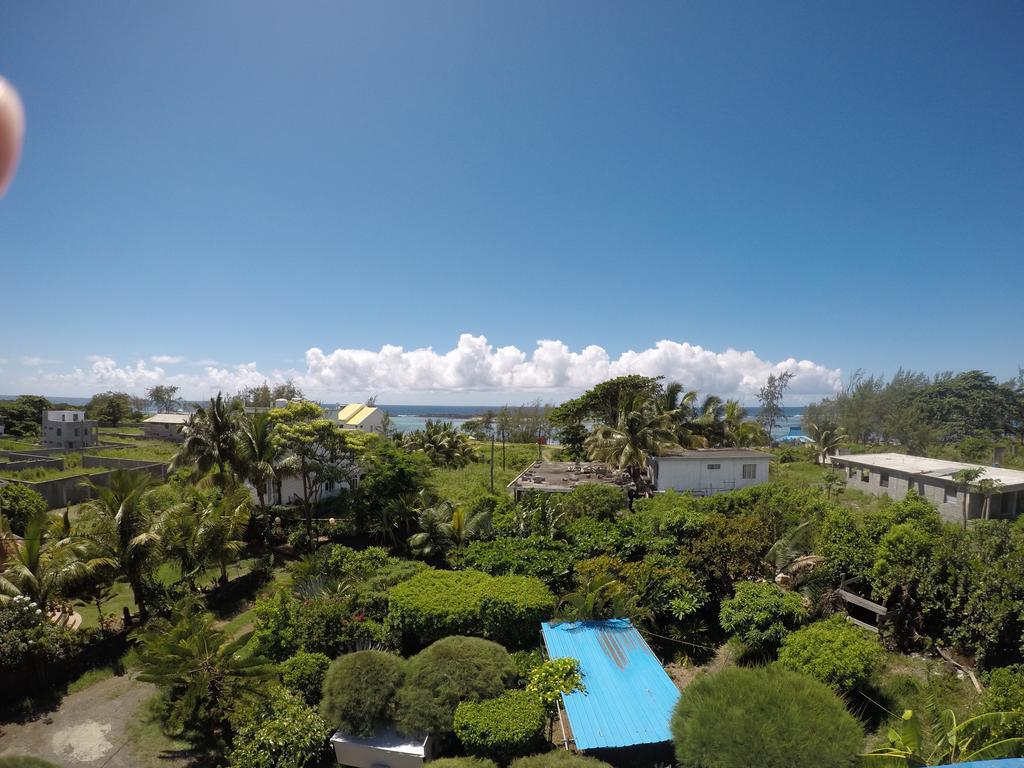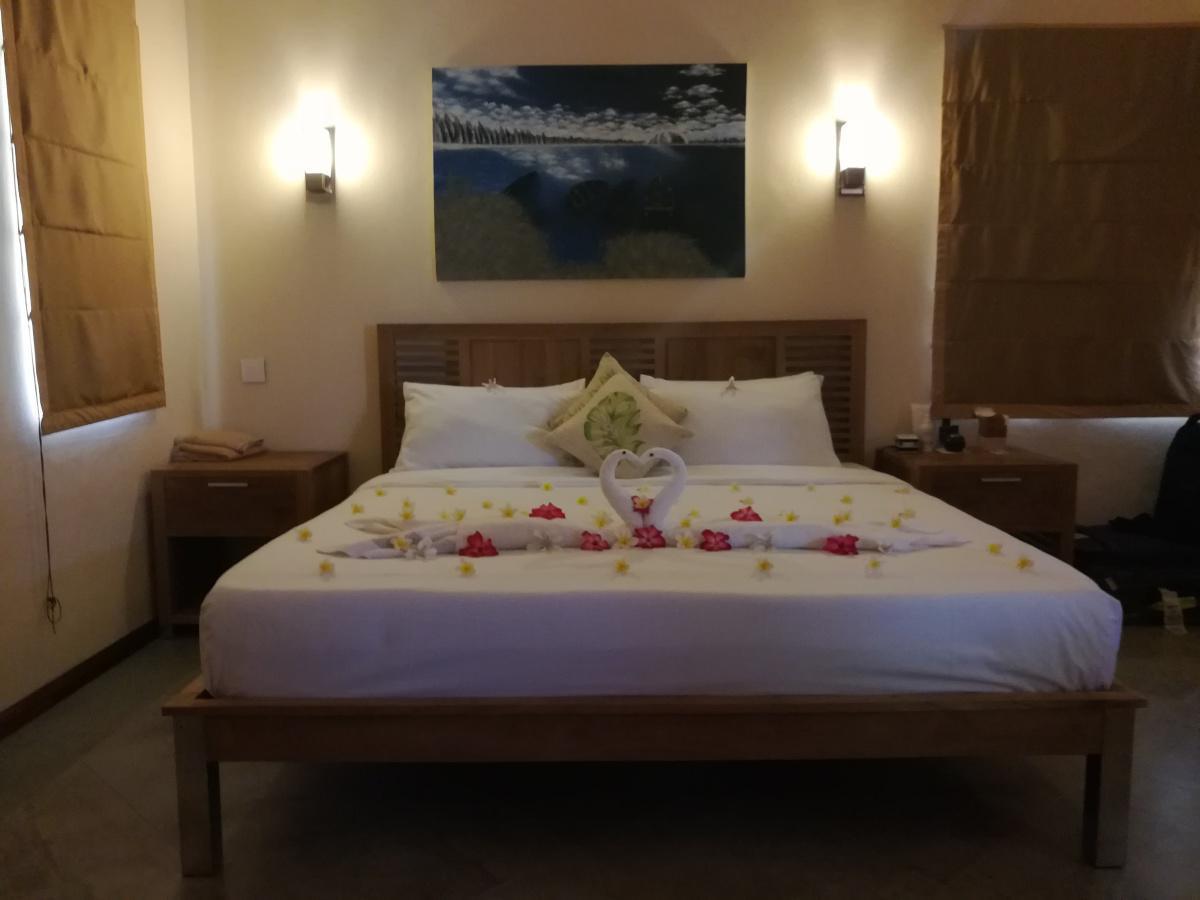 In the Mauritian culture, one of the most valued tradition is to treat guests like royalty. So, if you're looking to be pampered the royal way, then we've got you covered.
Located in Belle Mare, just a few minutes' walk from the beach, lies a cosy and welcoming lodge called Horisun. With its thatched roof, this B&B is the perfect spot for you to break from your fast pace life and press on the refresh button. The guest house is run by Roshan and Sang and is the dream location for anyone seeking to have a genuine Mauritian feel during their stay. Not only will it give you a taste of different cultures but this inn accommodates all the facilities for you to have an authentic and unique experience.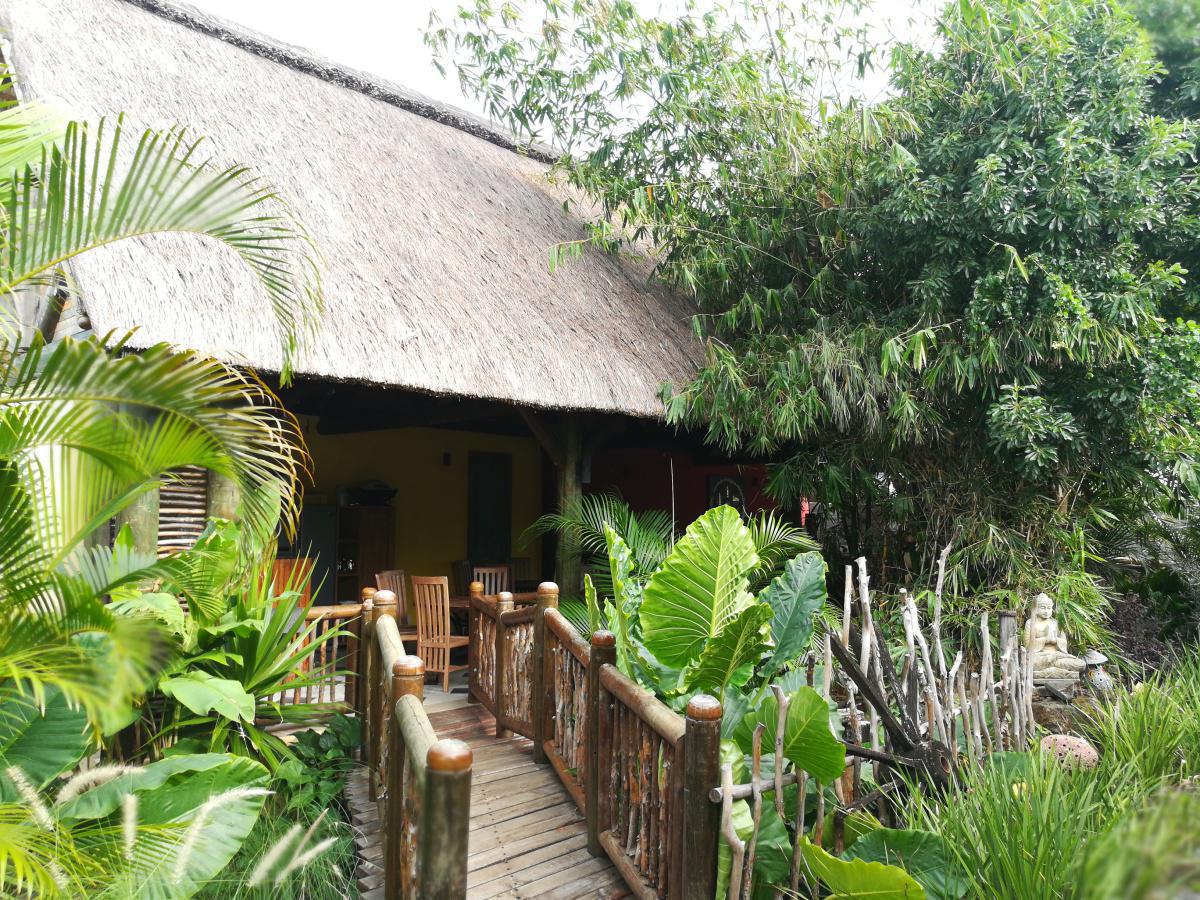 The entire building is air conditioned to add to your comfort and each room is equipped with a bathroom, ensuring your privacy. Free slippers, toiletries and hairdryers are offered for free, adding more warmth to their hospitality. You can choose from superior rooms and deluxe rooms which both face a gorgeous lake or you could always pick a room that faces the luxuriant garden. Whatever you choose, you'll be making a right decision as the location provides an all-encompassing sense of clarity, connection and peace. Every morning, you are given a breakfast prepared in the Mauritian way, and very often, Sang adds a trace of her origins to the cuisine by preparing the most exquisite Thai food you will have ever tasted. The food is served in their restaurant and you also have the possibility to enjoy barbecues in the evening, on the terrace or a drink at the bar, while the soothing coastal breeze delicately caresses your skin.
During the day, if you ever plan to go visit any place, Horisun proposes to make all arrangements for you to have an eventful trip. They also provide bicycles for free so you can explore the surroundings with your loved ones and embark on unique adventures! And that's not all! You can also do a range of activities like playing golf, badminton or go snorkeling and fishing. The staff at Horisun can speak multiple languages such as English, Hindi, French, Thai and Japanese, and are easily able to connect with their guests. Feel free to ask them what you can do when on the island as it is part of their welcoming nature to share tips on how you can explore Mauritius and make the best of your trip!
Link: https://www.facebook.com/horisunpiyush/
Tel: +(230) 57078307/57820584
Email: horisunpiyush@gmail.com