Before you hop on the plane, cross a thousand seas and reach the sun-drenched island of Mauritius, planning your trip is essential. And of course, it should be nothing else but an enjoyable aspect of your upcoming travel experience. While maps, offline platforms and blogs do provide very accurate travel accounts on worldwide destinations, seeking local travel expertise is sure to save you time, money and effort when it comes to planning your itinerary in a country you know nothing much about. From flight bookings to visa procedures, from designing custom trips to picking you up at the airport, the goal of travel agencies is to ensure that you make the most of your stay on the island. Since that is our aim too, check out our list of the best travel agencies in Mauritius!
ITINERIS

Once every year, everyone feels the need to switch off and nourish their inner self by exploring new horizons and lands unknown. After all, getaways around the globe are the ultimate way to replenish your energy levels and simultaneously make memories that will last a lifetime! If you've been piling up tons of travel boards on your Pinterest account this year or have been dreaming about the perfect destination, then Mauritius should definitely be on top of your bucket list!
With Itineris, the travel dreams you've been thinking about for the longest time can soon materialize. No matter what you have in mind, they can pull it off! We like the fact that they are so meticulous about designing a trip that matches your budget and goes beyond your expectations. Their holiday packages for Mauritius are designed in such a way that you can choose from infinite combinations of flight options, straight-out-of-your-dreams luxury holiday homes and curated holiday activities that will give you a real sense of what an escape is all about! When in Mauritius, Itineris will ensure the unknown, the unseen and the unheard beautifully unravels before you every step of the way.
We're pretty sure you've known about Mauritius for quite a while now but have you heard about Rodrigues before? This Mauritian territory is only an hour and a half away by flight from the island and is equally enchanting. If you'd like to get a glimpse of Rodriguan hospitality, of its well preserved fauna and flora and dive into an entirely different culture, pick Itineris' trusted hands!
Itineris is also a pioneer when it comes to responsible travel. If you'd like your travels to contribute to the sustainability of small locally-owned businesses while making the most of services such as eco-lodges, eco-tours and eco-conscious wildlife discovery tours, then Itineris is the way to go!
Website: https://itineris.travel/home
Contact Details: (230) 2073081
Email: explore@itineris.travel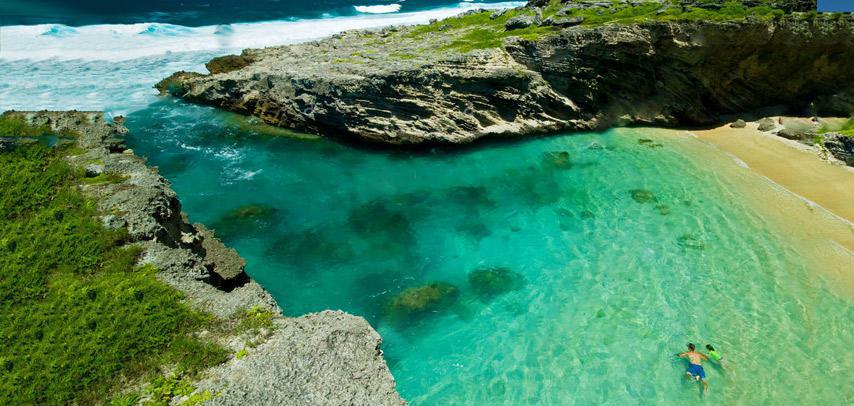 Arcadia Travel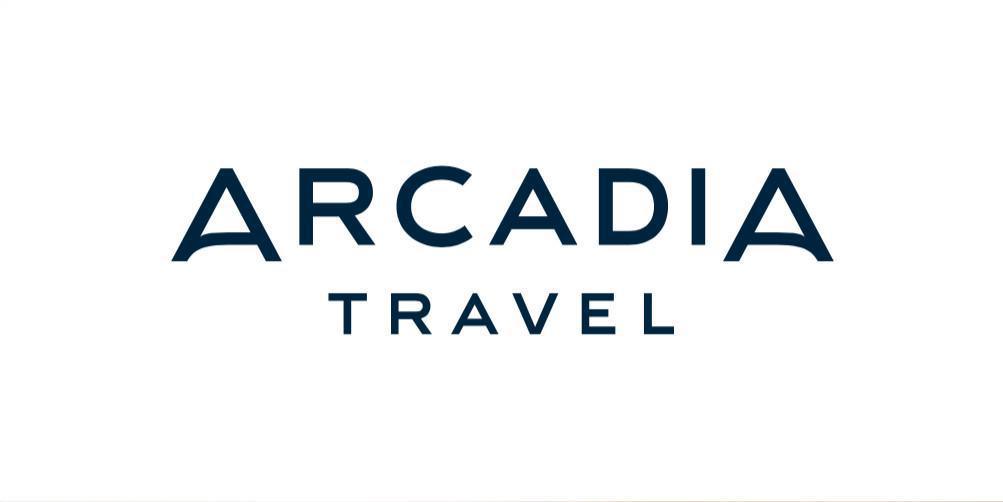 There are tons of reasons for traveling: for leisure, for business, to experience alternative tourism as a proper wanderluster and for a student exchange programme – to name only a few. As an experienced travel agency, Arcadia Travel is there to respond to each and every one of your needs no matter what category of traveler you fall in! The agency boasts of a long-established affiliation with HRG – a global leader in Travel Business that serves more than 120 countries around the world and is therefore unsurprisingly one of the top references locally!
Worry not about affordable flight ticketing and bookings, lengthy visa procedures, car rentals or about getting the right travel insurance package for you and your loved ones – they've got your back. They also offer awesome holiday packages depending on your travel interests, help you find the perfect holiday home, arrange your hotel bookings and draft tailor-made itineraries for you from beginning to end! Upon arriving to the island, expect to be greeted the authentic Mauritian way at the airport! If you'd like to be welcomed like royalty, you can also avail of their exclusive VIP meet and greet service before being taken to your hotel.
Arcadia is made up of a unique blend of dedicated professionals who want to make sure that every bit of your trip goes well, hence their 24-hour assistance. Professionalism, eco-friendliness and excellent customer care are key aspects of what Arcadia offers, which is why we would definitely recommend them!
For enquiries or reservations, contact: Enquiries@arcadia.mu
Contact details: (230) 213 93 10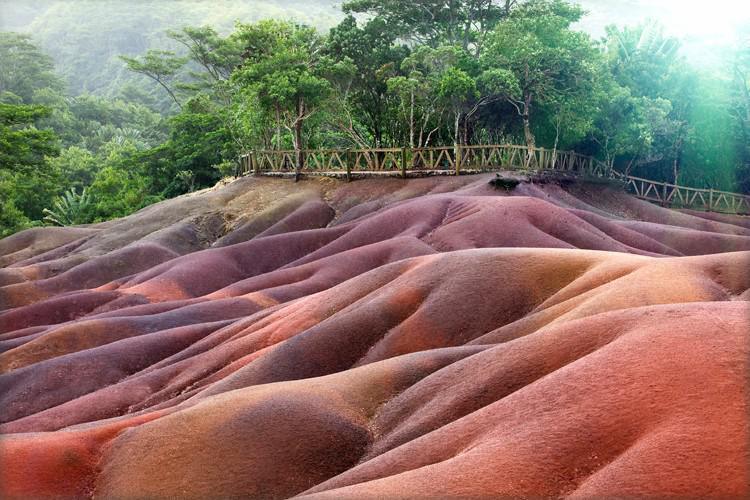 Concorde Tourist Guide Agency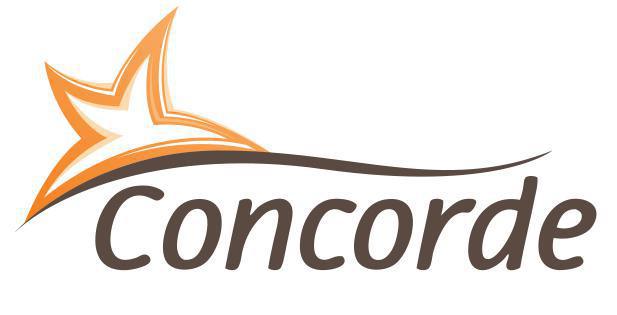 Local travel agencies usually take care of anything related to your travels, your accommodation, your activities and the like. But it seems, Concorde has gone the extra mile for you!
The Concorde Tourist Guide Agency has hundreds of tie-ups with hotels and local travel businesses to ensure they can pamper you as much as possible. The second you step foot on the island, its representatives make sure you're well equipped with maps, know about any promotions that you may currently benefit from and provide personalized assistance to holidaymakers till the very moment they safely board their flight back home.
Furthermore, traveling to Mauritius Island is a once-in-a-lifetime experience so why not go a bit fancy? Instead of the conventional car transfers from the airport, Concorde offers selective helicopter transfers to specific hotels you may want to try out - definitely a great way to mark the occasion if you're on a honeymoon or to start the holidays by having the kids absolutely thrilled!
The agency recently developed a bilingual high-tech Mobile App that enables you to find holiday activities in Mauritius in a blink of an eye! Depending on what suits you best, you can instantly access a wide range of activities you can do by land, air or sea, book them whenever you want and make the payment online! From there on, all that is left to do is to put on some sunscreen, get your hype on and enjoy every minute of your beautiful adventure in Mauritius! To download their FREE mobile application, check out the following links:
For bookings: online@concordemauritius.com
Contact Details: + 230 59449145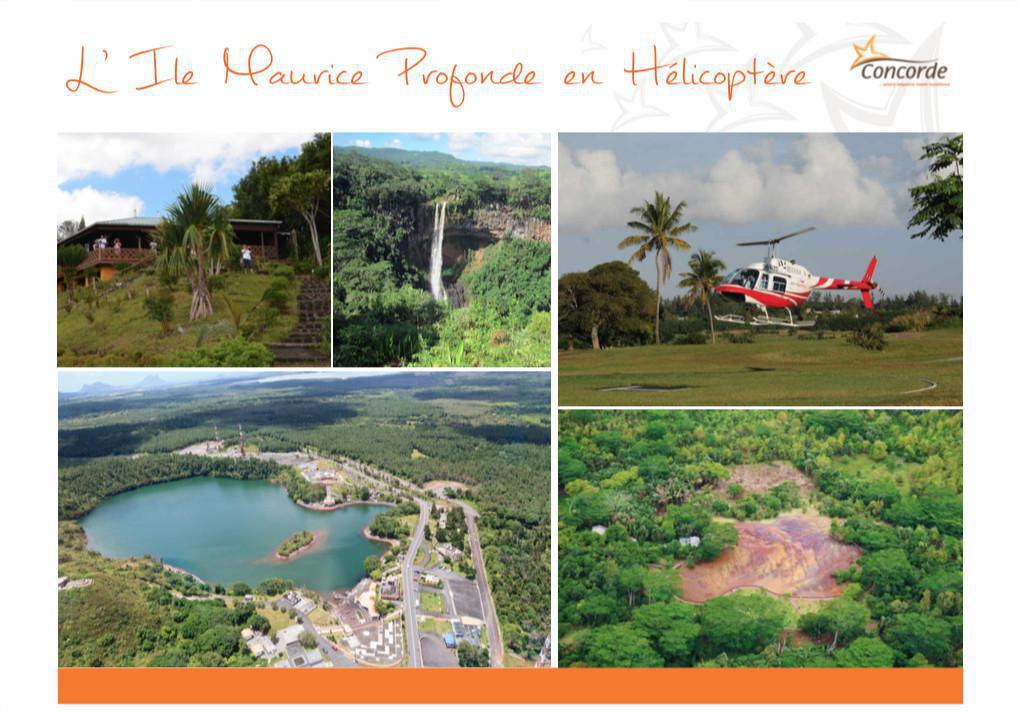 Mauritius Tours

Picture this. The soothing sound of the waves that come crashing softly against the sandy shores. The scent of tropical flowers that only bloom in summer. You look stunning in white. You're surrounded by the people you love the most and let the beauty of this perfect moment sink in as you prepare to walk down the aisle, toes in the sand, and marry your other half – finally! We're pretty sure this almost feels real to you too, doesn't it?
For the most important day of your life, you don't want to leave things to chance and since putting together a wedding (even more so, in a foreign country!) can be a tough task, better leave it in the hands of the experts, AKA, Mauritius Tours!
Not only does this agency provide the top quality services you would normally expect of a Travel Agent but they also specialize in Wedding Event Management in Mauritius! Their all-encompassing wedding packages include your honeymoon suite, your dream wedding decoration and location, helping you find the right wedding catering service, hiring professional videographers and photographers and legal marriage formalities! Mauritius Tours is even equipped to take care of large groups!
They pay particular attention to what you envision for your dream vacations and turn it into reality. They'll get you a guide who speaks your language to greet you at the airport and have a highly experienced team of people who can fluently speak Russian, French, English or Chinese so as to better communicate with you and are wonderful wedding planners!
Thinking of tying the knot soon in our paradise island? Now you know you to get in touch with!
Wedding Branch: www.wedding-in-mauritius.ru
Contact Details: (+230) 5 768 09 66 / (+230) 5 259 7001 / (+230) 5 259 7002
Email: contact@wedding-in-mauritius.ru
Website: www.mauritius-tours.mu
Email: contact@mauritius-tours.mu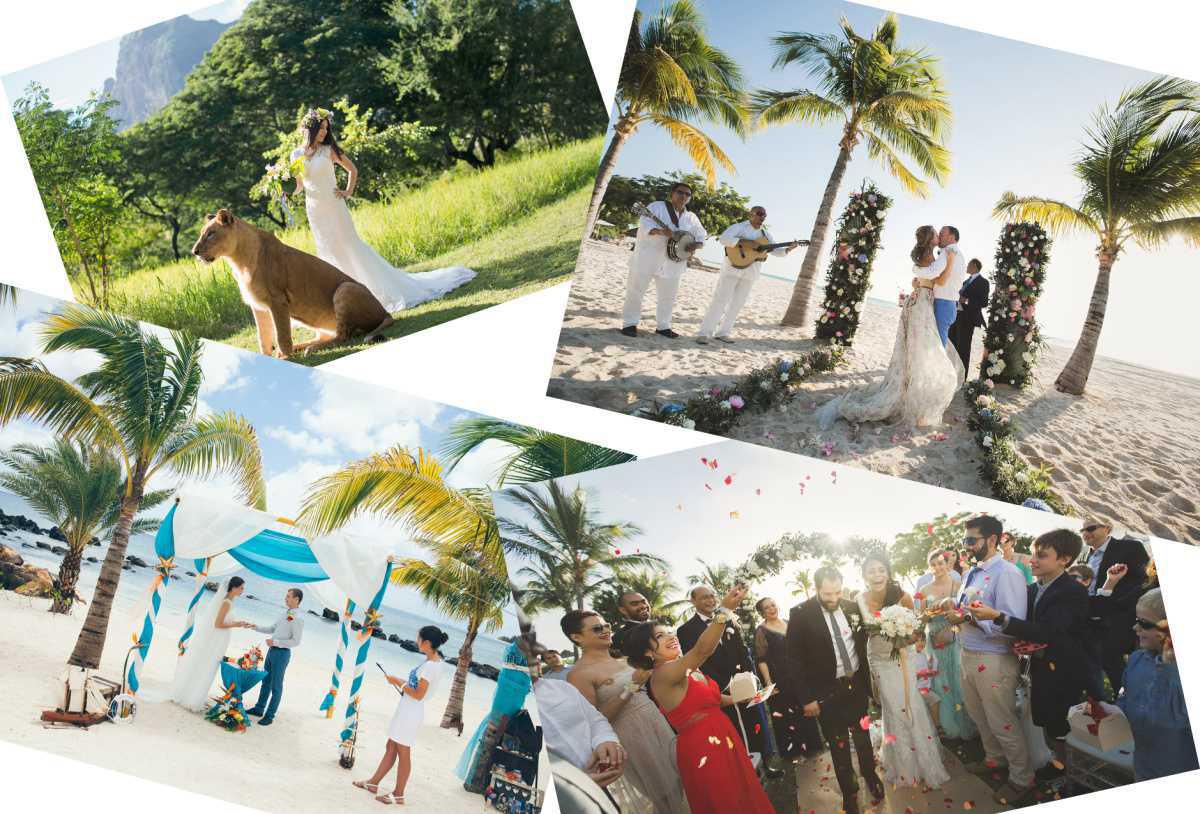 Shamal Travels

Choosing a travel agent when you're running on a budget can be a hassle. Travelling when you're on a budget can also be a hassle. You'll agree, it should not have to be though! Well, that's exactly what we liked about Shamal Travels! A few days back, one of their regular travel newsletters slid into our mailbox and well, you're pretty lucky we decided to complete this article instead of succumbing to the temptation of jumping on the next flight with them!
They merge affordability, quality and make sure to keep you updated about the relevant travel information such as special sales, exclusive offers, package deals and last minute not-to-be-missed bargains through the means of newsletters, e-mails and their social handles! This gives you the opportunity to pick your next travel destination directly on their online booking engine without having to compromise on the standards you are looking for. Because, let's face it, being in Mauritius does require a bit of a budget. This is why Shamal Travels' focus is to make sure you get value for money!
From what we have seen, they also put extensive effort into creating from scratch the right travel itinerary for large families, groups of friends, honeymooners or solo travelers who are looking to thoroughly explore the island.
Now you know where to get value for money for all your travels in Mauritius – Thank us later!
Website: www.shamalravels.com
Facebook: www.facebook.com/shamaltravels
Contact Details: 464 88 55 | 5 256 01 55
Email: contact@shamaltravels.com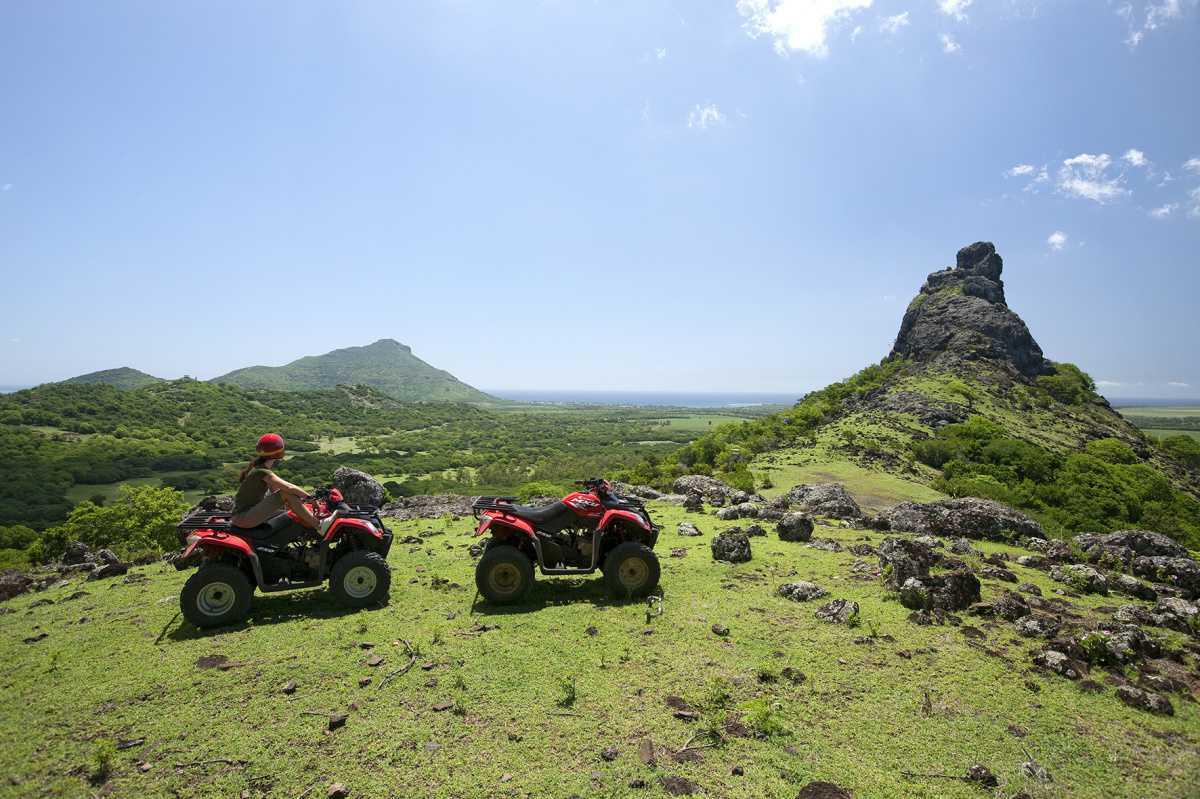 Islandian

In our Travel dictionary, the term "Islandian" stands for more than just a travel agency. An islandian would be a travel expert whose experience has been shaped, carved and framed by the very love of living on an island over the years. They hold unsuspected knowledge about the most curious places to visit in Mauritius, know exactly where to find steaming hot street food and the exact time at which you need to take a dip in the glistening sea waters you can find around the island. What if this year, your travel itinerary was not just designed by a travel agent but by an Islandian?
Leaving the borders of your country, whether they are made of lands or seas, has become more and more accessible to everyone in recent years. This means travelers now look for more than the typical flight to-hotel-tourist attractions –flight back concept when visiting a new country. This is where Islandian comes into play: As an acclaimed cutting-edge travel designer, Islandian is dedicated to rethinking the whole concept of traveling to an island like Mauritius.
Their 15 travel experts consistently put together custom-made travel escapes for adventure seekers like you! From kitesurfing spots to interacting with locals, from experiencing the local nature in its purest sense to getting the right dose of vitamin D needs under the Mauritian sunbeams while you lie down on the luxurious sofas of a catamaran, you probably won't be disappointed.
Contact Details: +230 263 9012 / +33 1 84 78 1000 / +44 (203) 31 84 400
Website: www.islandian.com