Le Craft Market is the perfect place to go if you are in Mauritius and want to shop high quality handicrafts and souvenirs at affordable prices to take back home for your loved ones. Located in Le Caudan Waterfront at Port Louis, this double-floor open market provides a wide range of colorful beach sarongs, embroidered linen, spices, recycled and stained glass objects. You will also find a plethora of intricately-made sculptures, basketwork and souvenirs made out of materials such as coconut, wood and glass inspired by local craftsmanship.
Mauritius has a diverse population made up of Europeans, Africans, Indians and Chinese, and this blend in culture and diversity has been beautifully portrayed in the handicrafts and the art found in this market. There are about 36 stalls and every stall has something unique to offer. If a product catches your attention, we would advise you to have a look at the stores first so as to get the best price out of it. Shopping experience at this Craft Market is definitely a hassle-free one .The sellers are amiable and will even help you select souvenirs from the large pool of options that they have. Don't worry if you only have foreign currencies as payment facilities are put at your kind disposal.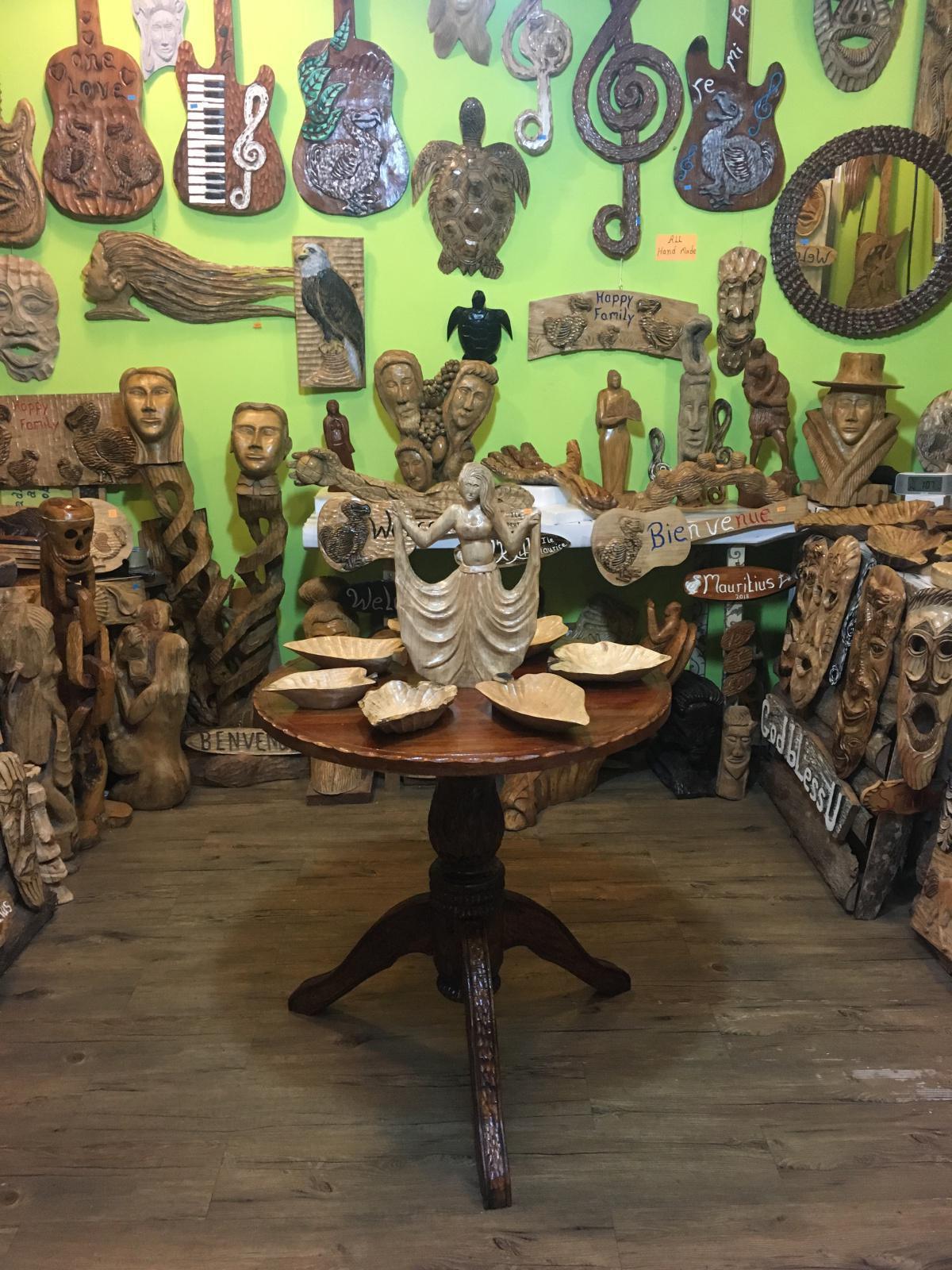 Oh and how can you not take back the aromatic flavors of Mauritius with you? Tea has always been an integral part of the history and culture of this island. You will find tea stores on the ground floor offering gift packs of locally produced tea, so now your loved ones can also experience the essence of the island
without visiting it.

The Market opens at 9:30 every morning and closes down at 5pm. Do keep in mind that on Sundays it is
open till noon.

Get Direction.