No travel is ever complete without tantalizing your taste buds! Make no mistake: the Island's beaches, immaculate brochure perfect resorts are not the only reason you will travel to Mauritius, but the countless street food shacks are sure to make you go gaga! Craving for Indian Food? Check. Want to taste the perfect Italian cuisine? certo! Or you wish to experience an oriental fantasy? Yes, we got that too! You don't need to travel the world, rather, walk down the Mauritian streets and you have already explored the globe's gastronomy!
Here you will find a selection of some of the country's most popular snacks- Dholl Puri, fried snacks such as Gateaux Piment (split pea fritters with chilli), Farata (roti), Boulettes (Chinese steamed dumplings) and sweet Alouda, a rose flavored milky drink similar to Falooda. You can experience the domination and influence of almost all the cultures of the world in your Plate!
Of course, if you are in your craziest frame of mind, let the tropical local flavors of Coconut and Pineapple drinks descend upon you and provide the zest that you have been missing out on! So go ahead and hire a bike, and wind through these islander roads, you are bound to discover some of the best eats of your life!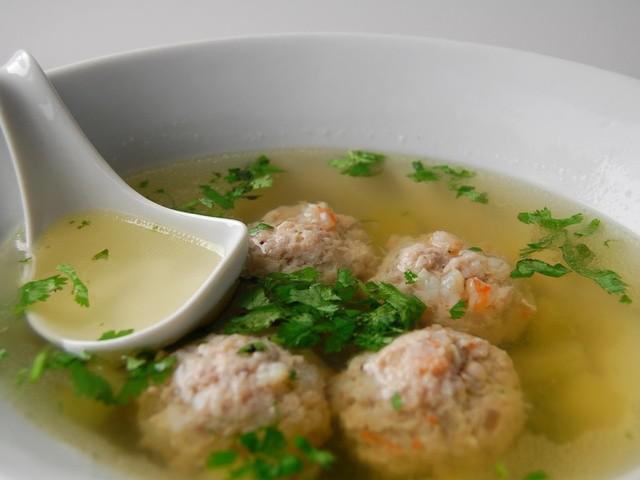 The street food of Mauritius would put most countries to shame! The vibrant blend of ethnicities – Indian, French, Creole, African, and Chinese – lends distinctive burst of flavors that are hard to come by. In addition to this, a mélange of tropical fruits, exotic vegetables, and fresh seafood and you get a cuisine that is hard to resist.
Mind you fellow travelers! The taste you will experience at the street shacks is way better than having to eat at an expensive restaurant with the similar kind of menu. The local street food will always do justice to the Authentic flavors of this Tropical Island's cuisine, so make sure to head to the streets first rather than the restaurants! Couple of local cuisines you can try are Dholl/Dhall Puri - derived from the Indian ethnicity, is an Individually wrapped Mauritian flatbreads filled with curried yellow split-peas. Served with achaards (pickle) and chutney. Our suggestion is that you try it with more pickle as it accentuates the tangy taste! You can never fail to notice certain shacks in Red which are prominent with names such as 'Lakaz' or 'Chez sam' the aroma around these shacks are so strong, no one can miss it! Similarly, you can also try Roti Chaud - Warm Indian flatbreads stuffed with Grois Pois (butter bean curry), fresh pickles, & Rougialle (tomato-based sauce). Roti Chaud is the perfect snack for people on the go. The best place to try is at Dewa in Rose-Hill (easily found – once you arrive in Rose-Hill, just ask anyone and they'll know where it is).
Moving towards the Oriental side of Mauritius, Thanks to its Chinese population, Mauritius has delicious Cantonese food. We have made our own dim sum, called boulet – these are dumplings made from fish, prawns, or chou chou (a pear-shaped vegetable). Boulet are steamed and then eaten in a fish broth with lots of chilli. But keep in Mind, the Mauritian chilli is spicier than your regular dose of fire back home! Another interesting dish to try and we recommend is the Mine Bouille with Soup (Boiled Noodles). A melange of Boiled Noodles, with stir fried chicken in Soy sauce, minced egg, prawns, vegetables, and the chicken broth. Cancel your tickets to China as we are about to serve you the entire Mainland right in your bowl! We recommend you to try at Kong's Restaurant in Curepipe. You will not be disappointed.
Want to discover the wild side? You ought to try the African Mauritian Creole cuisines! This cannot be ignored, as the best of curries are lying at your disposal! Mauritius is famous for its flavorful sea-food curries and they live up to the hype. The smooth curries bear the aroma of the sea. Perfect with a mound of long-grained rice. Rougaille is a popular Creole dish – a kind of tomato stew – made with meat or fish, tomatoes, garlic, onion, and thyme. From Beef Curry, Chicken Curry to JackFruit Curry (Cari Jaques) Rougaille Ourite (Octopus Rougaille) Deer Stew...tempted much? Some of the best places you need to explore these curries are at Escale Creole in Bois Cheri, L'hangar Grandmere in Curepipe (you need to call and verify a day before as they have a new menu everyday!), Lakaz at Cascavelle - Again, the chef here proposes new variations of curries everyday! Of course, with a cuisine so dynamic, one would not serve the same menu constantly!
And oh! Don't forget to try our local Mauritian Beer - Phoenix Beer! an award-winning, crisp, refreshing lager that goes well with pretty much anything you'll eat on the island, and is even better by itself, drinking at sunset on the beach. The perfect way to end your day!