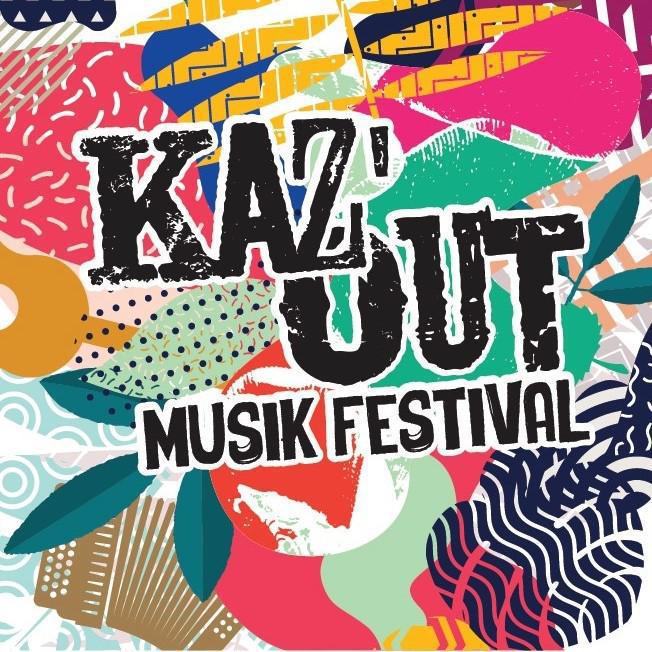 Votre festival est de retour et célèbrera ses 6 ans le VENDREDI 1er NOVEMBRE (Congé publique) à L'Aventure du Sucre. Comme à notre habitude, nous vous proposerons un show de qualité, une atmosphère magique, de belles découvertes ainsi que des équipes généreuses et impliquées.
✺✺✺✺✺✺✺✺✺✺✺✺✺✺✺✺✺✺✺✺✺✺✺✺✺✺
Your festival is back on Friday 1st of November ( Public Holiday ) at L'Aventure du Sucre for its sixth edition. As usual we will propose a high quality show, a magical atmosphere as well as a generous and dedicated team.
♬ ♬ ♬ Au programme ✺ The program ♬ ♬ ♬
12 heures de musique non-stop de 12h à Minuit ✺ 12 hours non-stop music for all taste
Notre programmation mélange découverte, diversité et qualité. Une série de concerts avec une vraie personnalité scénique, tout en mettant chaque artiste en évidence sur l'affiche.
Cette année les artistes viendront de Madagascar, Rodrigues, France, Réunion, Jamaïque, Tunisie et bien sûr de Maurice.
✺✺✺✺✺✺✺✺✺✺✺✺✺✺✺✺✺✺✺✺✺✺✺✺✺
Our musical program blends quality, discovery and diversity creating a colorful cocktail of genres. An array of concerts and live acts imprinted with genuine and authentic stage personality, while highlighting each performer's show.
This year, we are welcoming artists from Madagascar, Rodrigues, France, Jamaica, Tunisia and of course Mauritius.
★ ★ ★ ★ ★ ★ ★ ★ 4 SCENES ✺ 4 STAGES★ ★ ★ ★ ★ ★ ★ ★ ★
♬ ♬ ♬ Kanbar ♬ ♬ ♬
✪ The Prophecy
✪ Duoud
✪ Hans Nayna
✪ Roots Blakarol
✪ Anne Ga
♬ ♬ ♬ Kaz'Apero ♬ ♬ ♬
✪ The Dizzy Brains
✪ Ken Zo
✪ LT Stitchie
✪ The Two
✪ Ila Rio
♬ ♬ ♬ Dan Vilaz ♬ ♬ ♬
✪ Votia
✪ Mannyok
✪ Konnekte
✪ Zeness Pamplemousses
✪ Jan dan Vilaz avec Langaz Ravann
♬ ♬ ♬ Silent Disco ♬ ♬ ♬ (réservé au détenteur d'un billet VIP / reserved for VIP ticket holder only)
✪ The Bakery
✪ Revival
✪ And more to come, stay tuned!
★ Aussi au programme ✺ Also part of the festival:
-Un craft Market ✺ A craft Market
-Des ateliers pour les enfants ✺ Kids workshop
-Des stands restauration et bar ✺ Food stalls & Bar
-La visite du musée de L'Aventure du sucre (accès gratuit) ✺ Visit of museum (free access)
★ Les OFF Kaz'Out
Cette année pas de scènes OFF en amont du festival. Tous les showcases auront lieu le jour du festival le vendredi 1 novembre de 13h à 17h. Toutefois, vous aurez accès à un After Kaz'Out, le samedi 2 Nov, si vous achetez votre pass Kaz'Out Experience.
Link/ Lien: https://www.facebook.com/events/360785644870077/
◤ [BILLETS ✺ TICKETS]
★ OTAYO & MARIDEAL
★ ENFANTS ✺ KIDS -12 ANS = GRATUIT ✺ FREE
★Early Bird pour les inconditionnels ✺ Early bird tickets for Kaz'Out unconditional !
En vente du 20 au 31 Aout ✺ August
Regular : Rs500
VIP : Rs1200 (limited tickets)
★Prévente
En vente du 1er septembre au 31 octobre
Regular : Rs800
VIP : Rs1500 (limited tickets)
★Billet également disponible à la porte ✺ Tickets at doors
Regular : Rs1000
VIP : Rs2000
(selon disponibilité ✺ Subject to availability)
✪✪✪ BILLET VIP ✺ VIP TICKET✪✪✪
Lorsque vous achetez un billet VIP, vous bénéficiez des services VIP exclusifs ci-dessous ✺ For those who buy a VIP ticket, you will entitled to :
- High table ✺ Standing table
- Bar réservé aux VIP ✺ Private Bar
- Stand Restauration réservé aux VIP ✺ Food stall reserved for VIP
- Toilettes réservées aux VIP ✺ Reserved private toilet
- Stand jeton réservé aux VIP ✺ Private F&B ticket counter
- Scène Silent Party ✺ Silent Disco Stage & dancefloor
- La possibilité de réserver une table VIP pour vous et vos amis ✺ Possibility to book a table including a drink pack
RESERVATION TABLE VIP ✺ TABLE BOOKING
More info on contact@kaz-out.com / 245 9899
◤ [ENTRÉE & SORTIE SITE DU FESTIVAL ✺ CIRCULATION ON SITE]
★Toute sortie est définitive. Bien prévoir tout ce dont vous aurez besoin avant d'entrer sur le site
✺ Once entered on site, exit is final. Make sure to get everything you need before entering the site.
◤ [ FOOD & BEVERAGES ] – PAS DE NOURRITURE ET DE BOISSON AUTORISÉES POUR ENTRER SUR LE SITE ✺ DRINKS AND FOOD ARE NOT ALLOWED TO ENTER THE SITE
★Plusieurs stands proposeront une multitude de mets pour ravir vos papilles avec des prix abordables.
✺Several stalls to eat and drink will be available on site. There will be dishes for all tastes and wallet
★A noter que des tickets F&B seront obligatoires pour l'achat aux stand restauration et buvette
✺Remember to change your currency against F&B tickets. No payment in cash at the refreshing bar and all catering stalls.
✺✺✺✺✺✺✺✺✺✺✺✺✺✺✺✺✺✺✺✺✺✺✺✺✺✺✺✺✺
The Management of Kaz'Out Musik Festival reserves The Right of Admission
Photography and video recording occur during the event.