Le Jardin de Beau Vallon
MU Mahebourg Grand Port District
A splendid colonial house with wooden window frames, adorning a vintage decoration, Le Jardin de Beau Valon provides you with the ideal setting to peacefully enjoy your breakfast, lunch and dinner. Since fresh recipes and signature dishes from the chef are served on a regular basis, the cuisine at Le Jardin de Beau Vallon will always surprise you.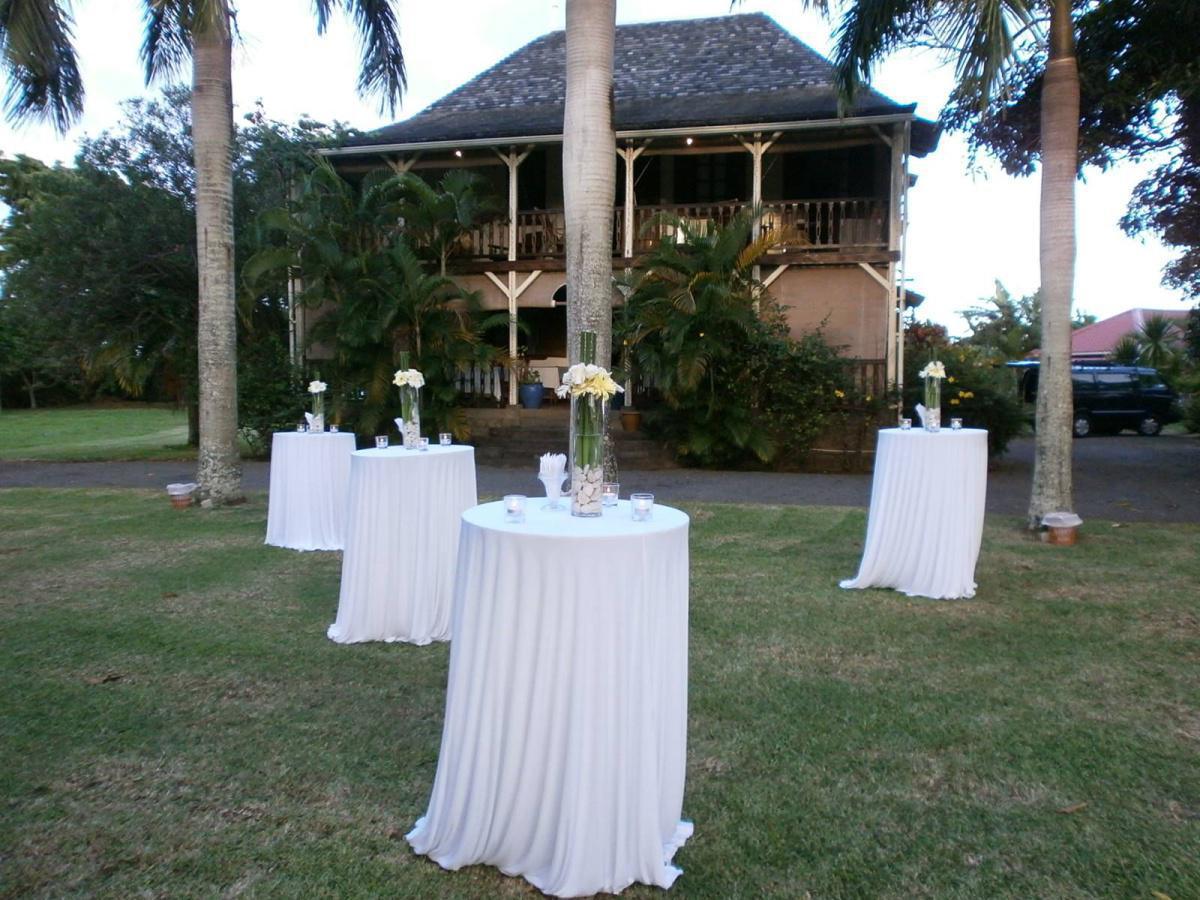 If you're curious about the dishes your taste buds will be able to discover at Le Jardin de Beau Vallon, here's what you can expect; smoked marlin tartare with cucumber with lemon juice dressing, guinea fowl roast with mushroom sauce and sautéed potatoes. If you're lucky enough, you'll get to try their grilled venison ribs topped with a green peppercorn sauce, served with potato mille feuille and veggies, a true delight!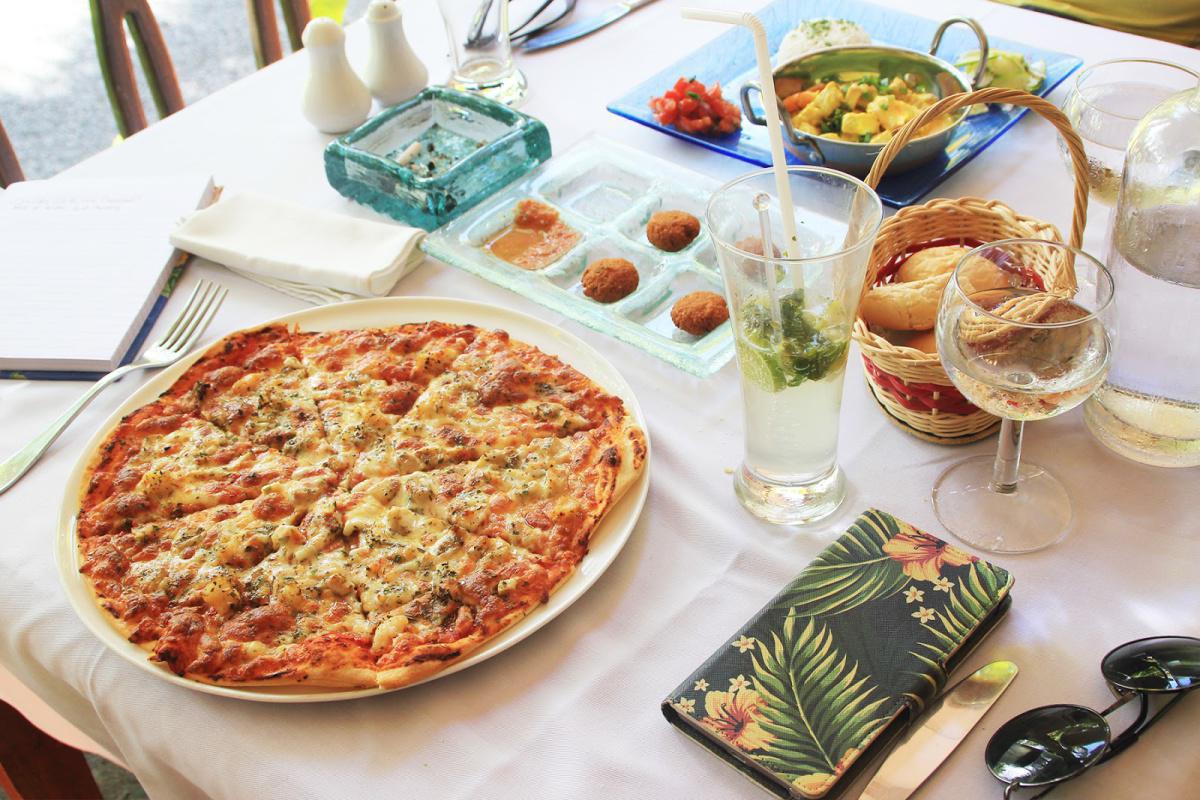 Photo Credit: The Lovely Brunette
To experience their exquisite homemade cuisine, Le Jardin de Beau Vallon has also come up with a special 'takeaway menu' on which you'll find their homemade burgers, seafood pizza, fresh grilled fish and more. Order your favorite food on 631 2805 and collect at Le Jardin de Beau Vallon.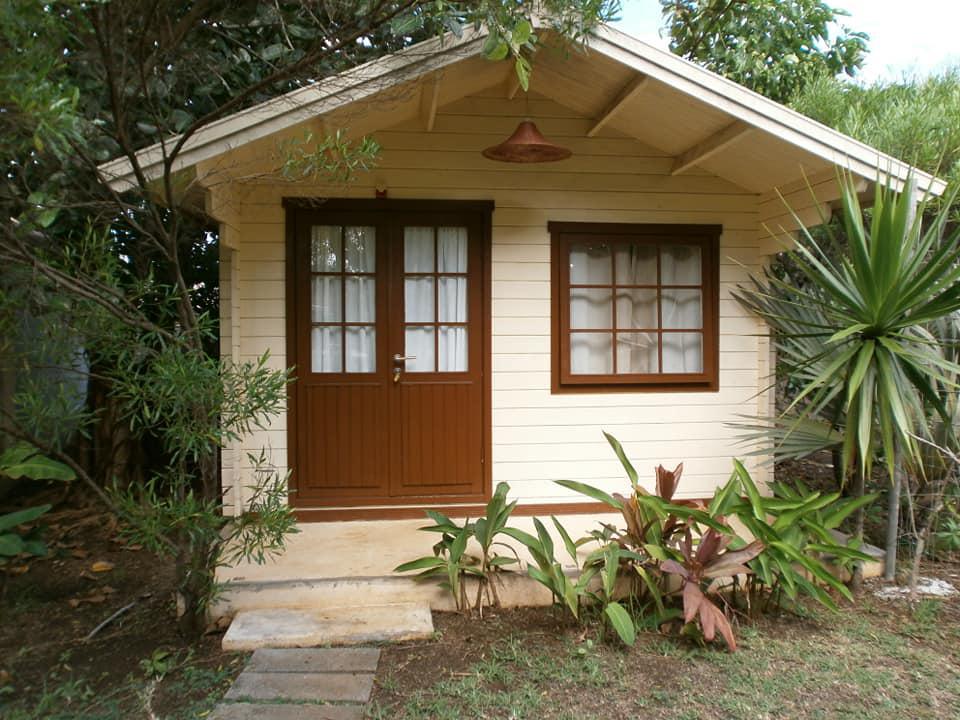 Spanding over an area of ​​8000 square meters, this colonial residence from 1825 not only offers you homemade dishes from their restaurant but also events and B&Bs services. Their wooden-style charm packed rooms are available both for day use and week-end getaways. As the name suggests, the Le Jardin de Beau Vallon is nestled in the heart of a gigantic garden patched with lush greenery and vibrant flowers, ideal for peace seekers and nature lovers.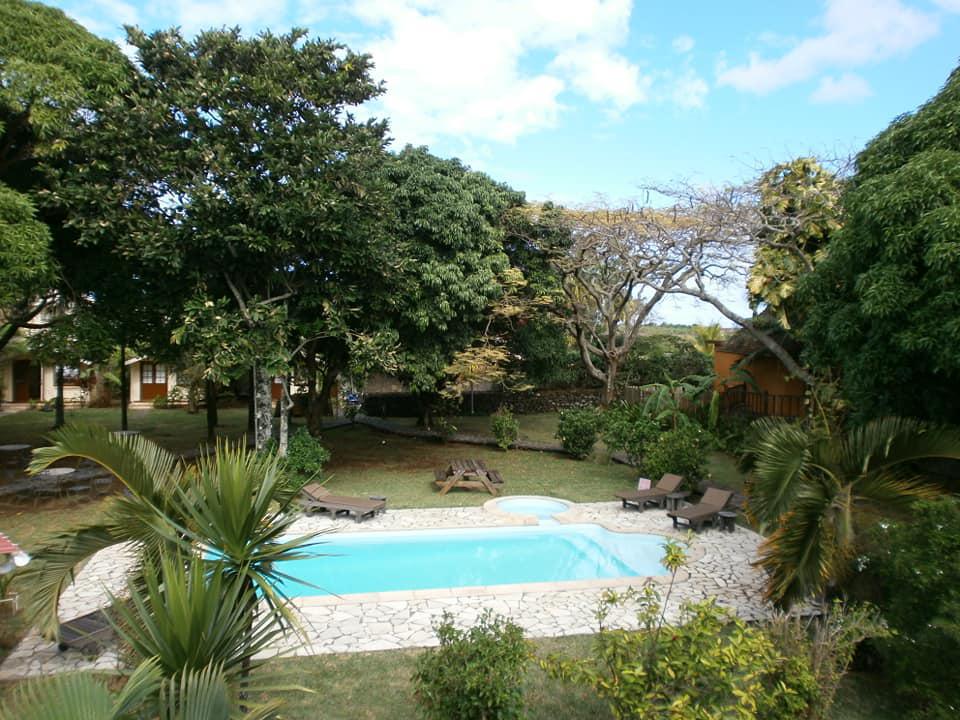 Minutes away from the famous sandy white beaches of Pointe d'Esny and the Blue Bay Marine Park, Le Jardin de Beau Vallon is undoubtedly a 100% relaxing experience with the Mauritian touch. Now, can you picture yourself sipping your morning coffee with this view?
For any bookings and reservations, call on the 6312805 / 6312850