Le Bistrot du Marché
Sauzier St & Sir Virgile Naz St Curepipe Plaines Wilhems District
A culinary trip between French cuisine and the traditional recipes of our Mauritius island, is what Le Bistrot du Marché offers you. An atypical place, out of time for a moment of relaxation between art galleries and antiques, where you can enjoy a creative cuisine.
FR:
Le Bistrot du Marché, un lieu atypique, hors du temps pour un moment de détente entre galerie d'art et antiquités vous pourrez déguster une cuisine créative qui se promène entre la France et l'Ile Maurice. Une équipe jeune et enthousiaste vous accueille avec simplicité, convivialité et professionnalisme.
Vini zot va trouve, vini zot va goute!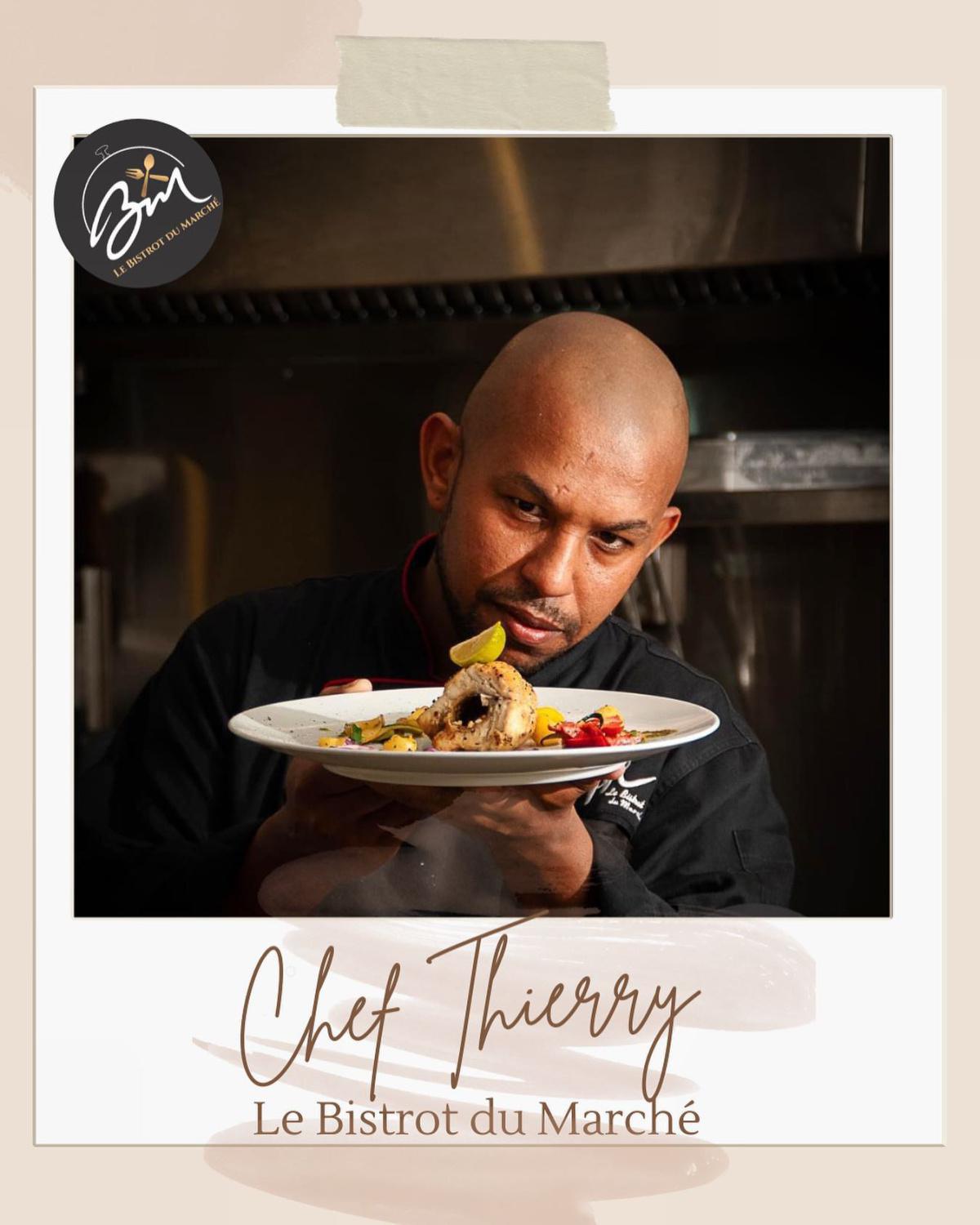 A well curated menu that will make your taste buds travel, with recipes created by Chef Thierry. Always on the lookout for new gustative sensation, Chef Thierry is here to prepare you the most original dishes in a fair balance of flavors, with respect to local products.
FR:
Sur la base de produits locaux, notre chef de cuisine Thierry, toujours en recherche de nouveauté vous concoctera des plats originaux dans un juste équilibre des saveurs, dans le respect des produits.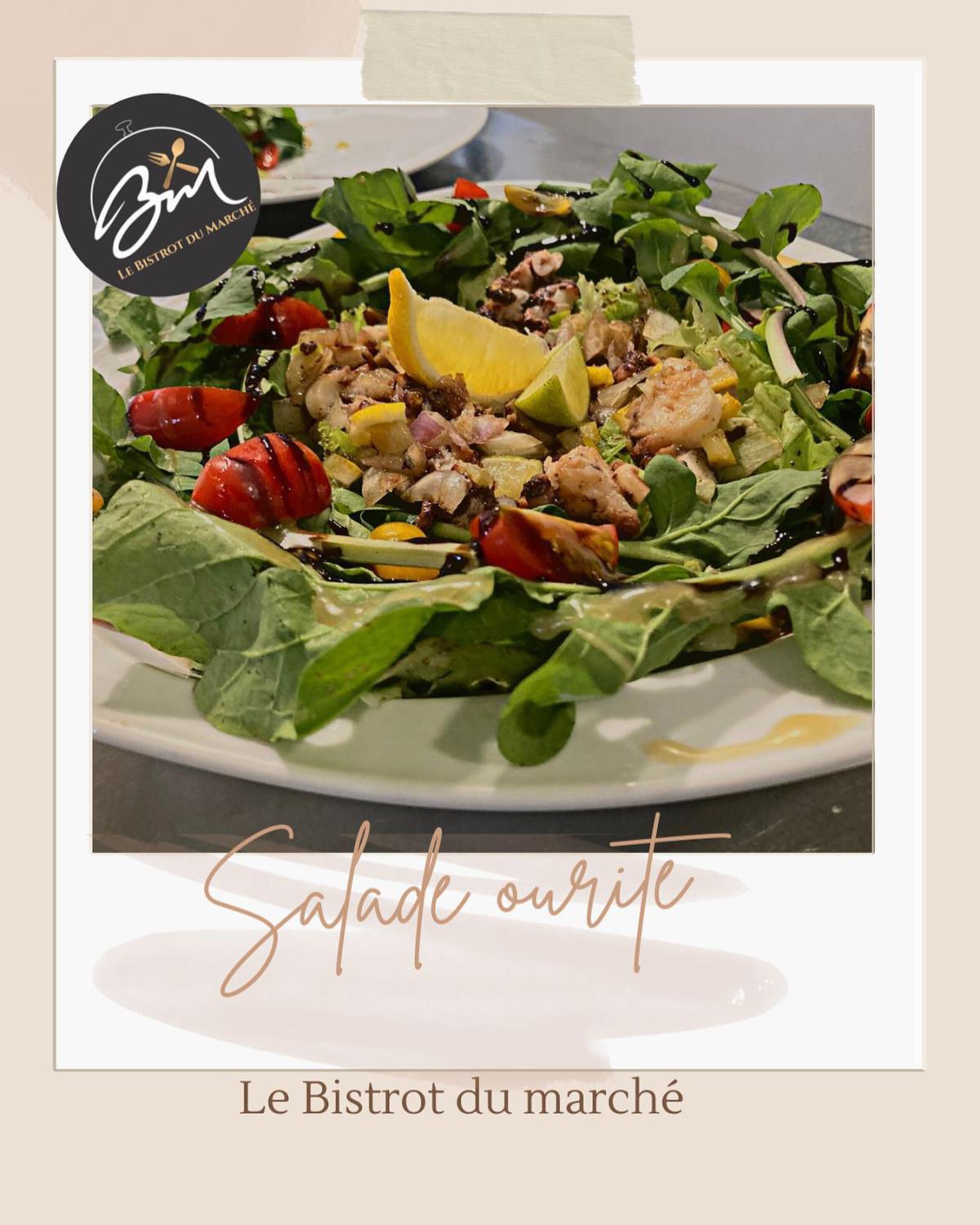 Inspired by Mauritian cuisine, his traditional recipes will take you culinary experience to the next level. An inspiration that he draws from his professional career rich in the most diverse experiences.
FR:
Sa cuisine mauricienne saura vous ravir dans le respect des recettes traditionnelles. L'inspiration pour ses plats d'origine française, il la puise dans son parcours professionnel riche en expériences les plus diverses. Une table à découvrir sans attendre.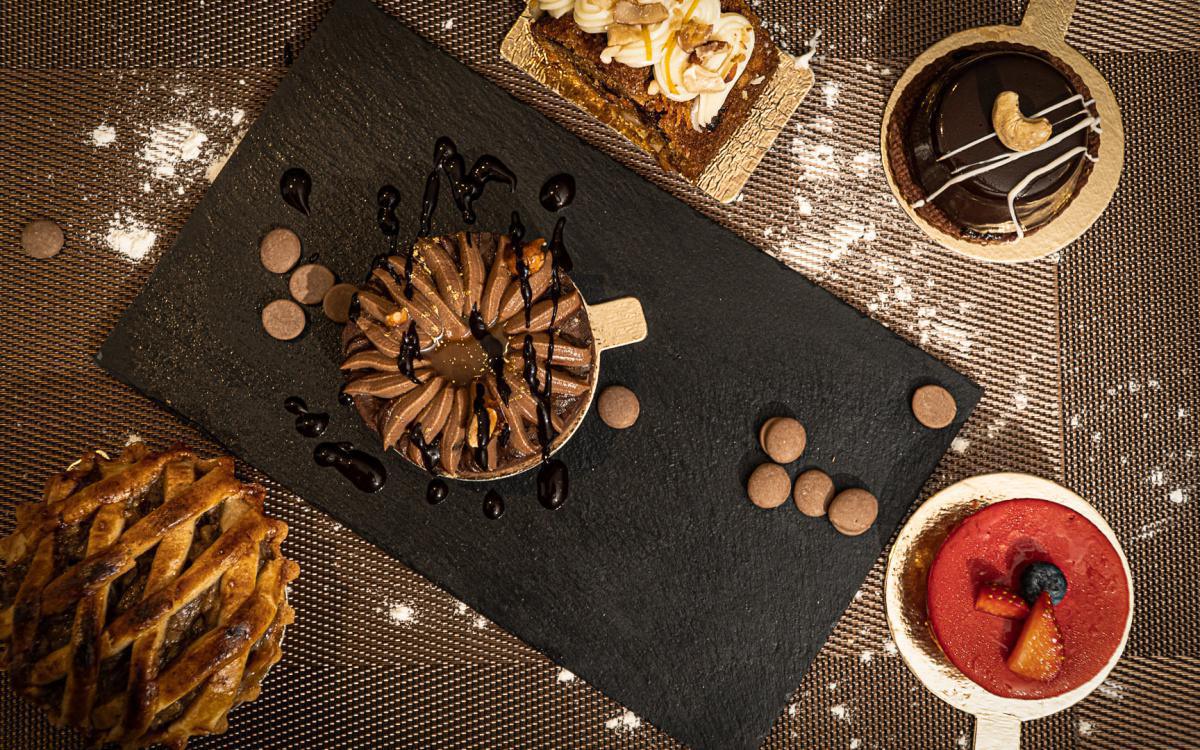 Most of us agree that there is nothing better than a little sweet treat after a hearty meal. Grace, the pastry chef, will surprise you with her ever innovative creations, such as 'carrot and candied orange snickers', which is a favorite among desserts. ​
FR:
Au restaurant
Quoi de mieux qu'une douceur pour terminer un repas ! Grace notre chef pâtissière saura vous ravir avec ses créations toujours innovantes
Grace's creations are also available on order for any special occasions. At the Bistrot du Marché, the 'sugarless concept' is adopted. Which means that no extra sugar is added to the desserts, what you feel is simply the natural sweetness of the ingredients.
FR:
A l'emporté
Vous appréciez les desserts de Grace, alors à "l'emporter" Pensez aussi à nos gâteaux, Grace vous préparera sur commande à l'occasion pour vos anniversaires ou les fêtes de famille, les gâteaux à votre choix.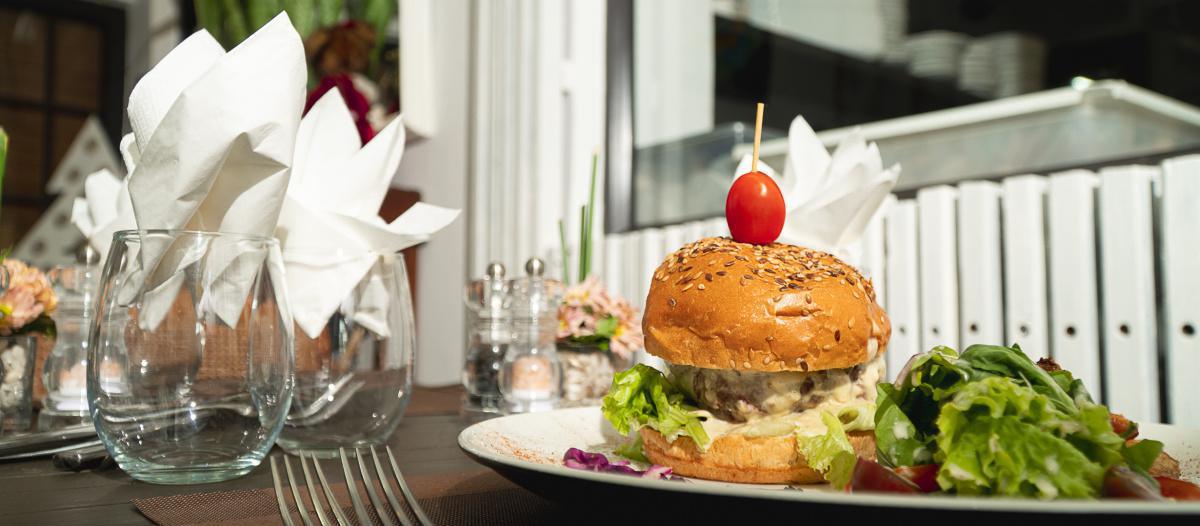 Every week, Le Bistrot du Marché offers a menu with dishes that change daily. You can reserve your favorite dishes in advance by phone and they can be delivered to your doorstep if the order is placed 24 hours in advance.
FR:
Toutes les semaines on vous propose un menu avec des plats qui changent quotidiennement. Pour le bureau, en extérieur ou à la maison, tous les jours sont différents et cuisinés dans un souci de qualité et de fraîcheur. Vous pouvez les réserver à l'avance par téléphone et peuvent être livrés si la commande est passée 24h00 à l'avance.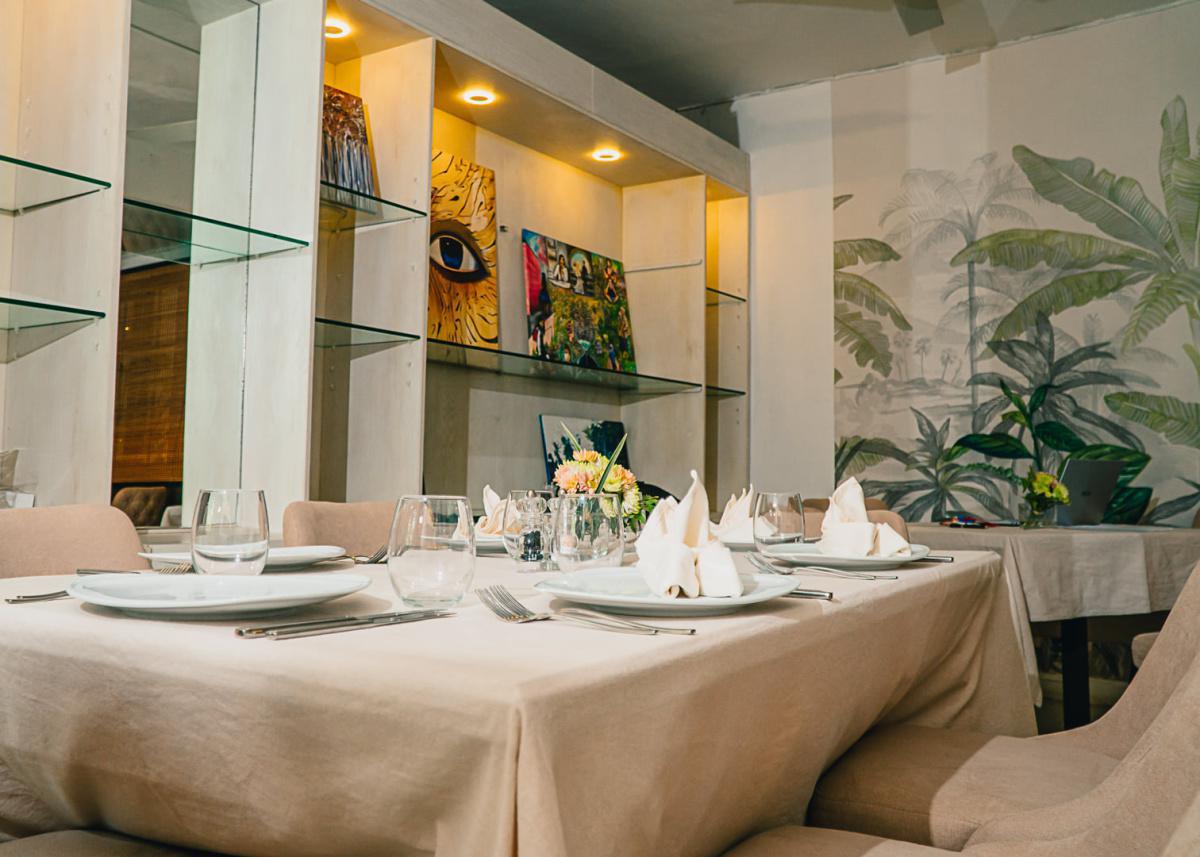 Le Bistrot du Marché also welcomes you for your private, professional or family events. Business lunch or dinner, for an evening or a cocktail party, with a fully equipped place, the Chef will be glad to propose to you a menu adapted to your needs.
FR:
Le Bistrot du Marché vous accueille aussi pour vos événements professionnels
*Besoin d'un lieu calme et intimiste pour une réunion hors cadre, le salon privé est à votre disposition, wifi, sono, micro, écran TV ou encore vidéo projecteur sont à disposition.
*Déjeuner ou dîner d'affaires, notre chef Thierry vous proposera le menu le plus adapté à votre besoin.
*Pour une soirée ou un cocktail de présentation le peut être privatisé et préparé à votre convenance.
Le bistrot du marché sait s'adapter à vos besoins, une équipe attentive saura répondre à votre demande.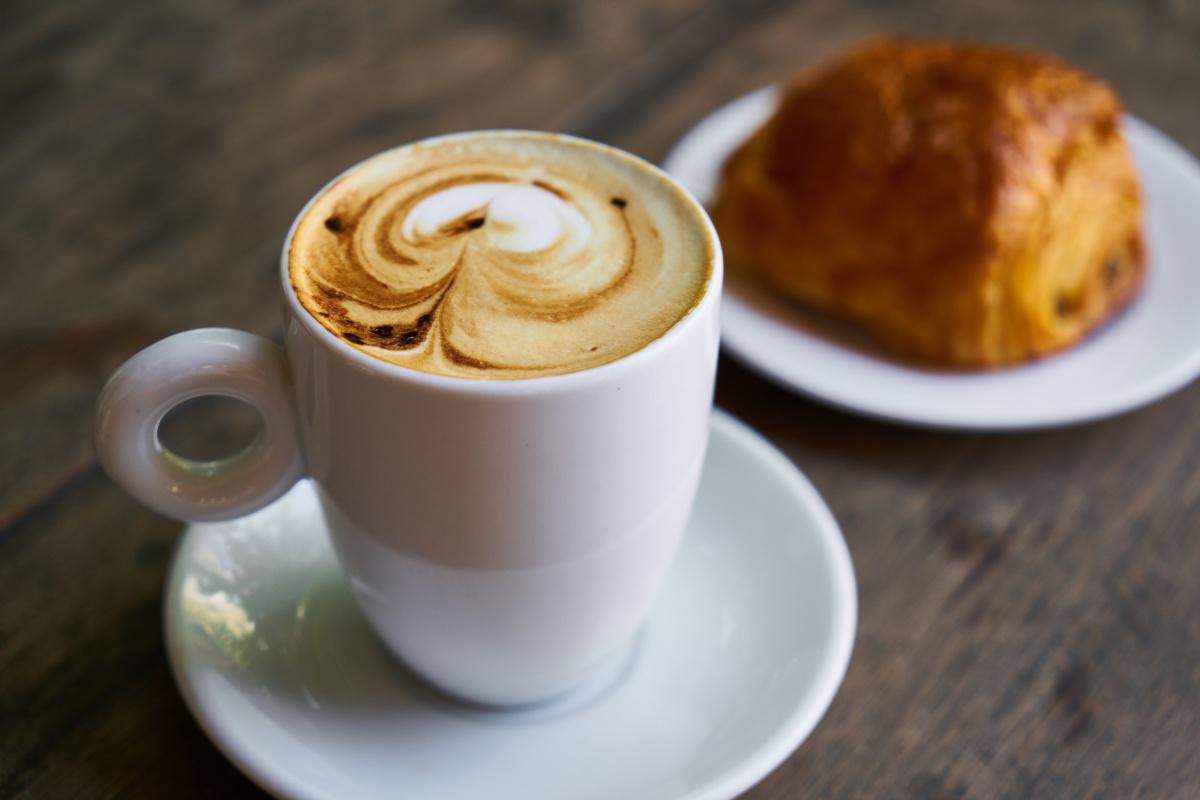 A nice breakfast to start the day within a lovely and serene location? At Le Bistrot du Marché, you have the option of having tea, coffee, and pastries or a more hearty English or American breakfast, the choice is all yours!
FR:
Hors repas
En Journée
Dès le matin le bistrot vous accueille pour venir avec nous partager le petit déjeuner, café, viennoiseries, pâtisseries préparées par Grâce notre chef pâtissière ou plus copieux à l'anglaise ou à l'américaine.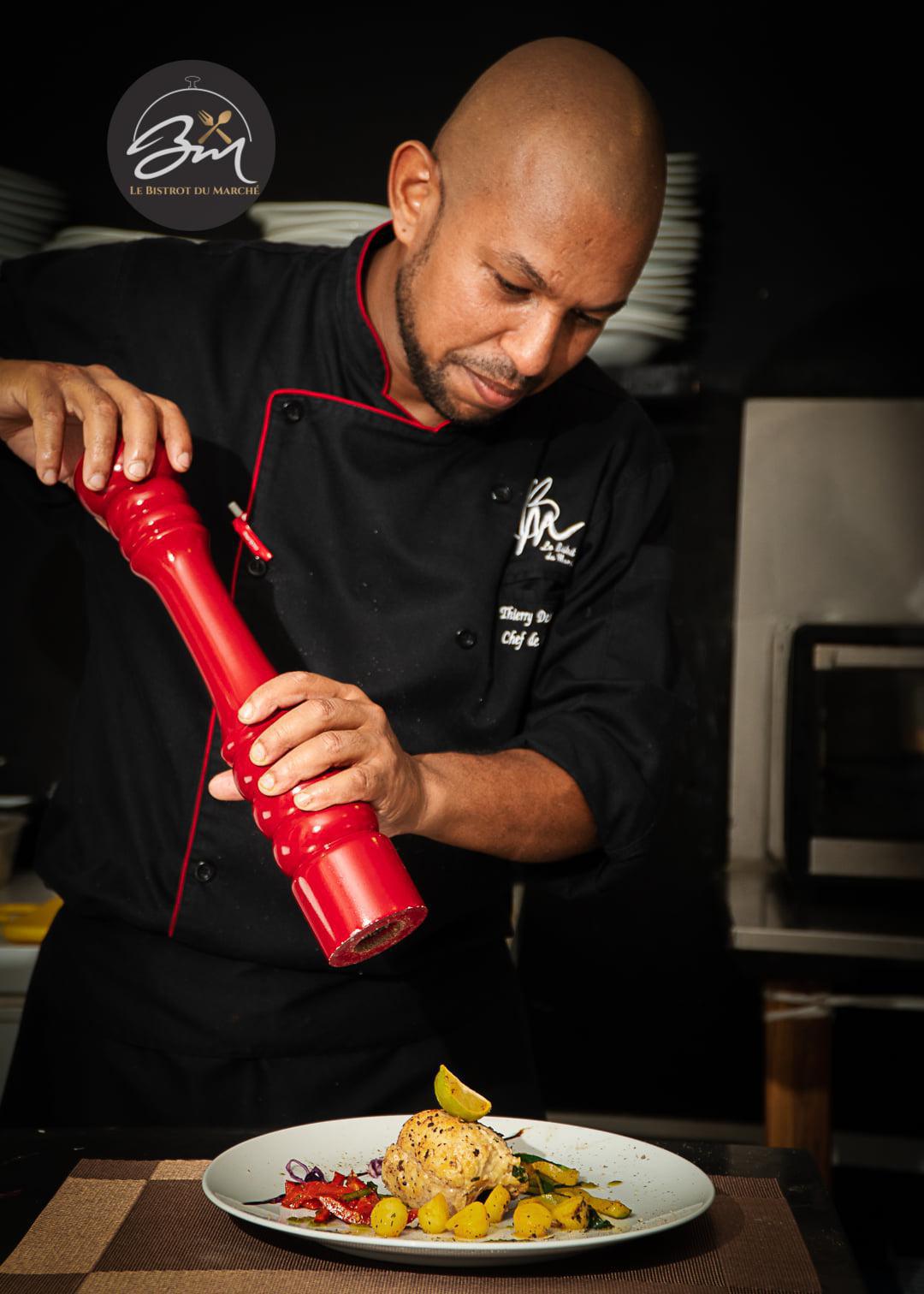 A little afternoon tea-coffee break with pastry tasting is a must, just as much as a little drink with colleagues in the evening is not a bad idea. In a relaxing atmosphere, far from the hustle and bustle of the city, Le Bistrot du Marché will meet your expectations.
FR:
Dans l'après-midi une petite pause thé café et dégustation de pâtisserie. En fin d'après-midi, "L'After Work" un moment à partager avec des amis autour d'un cocktail, d'un verre de vin ou d'un soft dans l'ambiance détendue et musicale de notre bar le tout accompagné de quelques 'gadjaks' préparés par notre chef Thierry.