Noodle Garden
Vuillemin St Beau Bassin-Rose Hill Plaines Wilhems District
Every Mauritian will tell you, one of the best things to try on the island is a bowl of boiled or fried noodles, you agree right? Now, what if we tell you that you can 'build' your own bowl of noodles? This sounds a bit uncommon but trust us, if you're around Beau-Bassin you absolutely need to drop by Noodle Garden and hop onto that flavourful journey.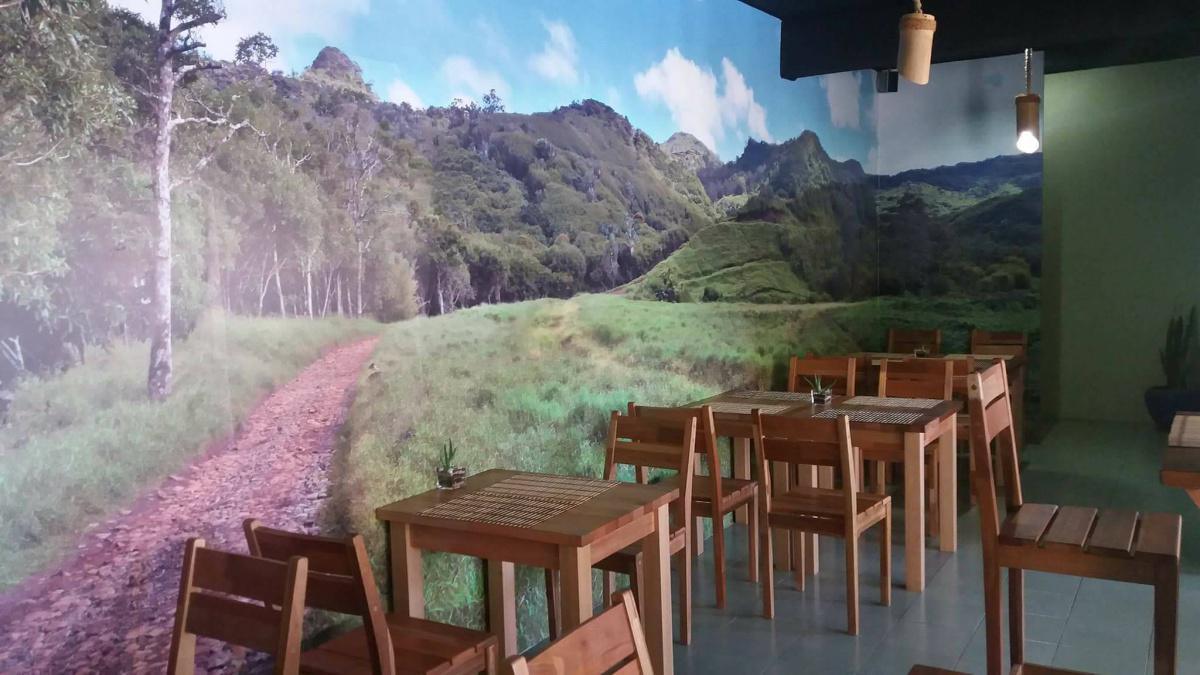 As you step into that cosy little restaurant, you'll be struck by that super green photography of mountains patched on one side of the wall. Keeping it casual, with wooden tables, chairs and pendant lights..fasten your seat belt, for Noodle Garden is going to take you on a special ride.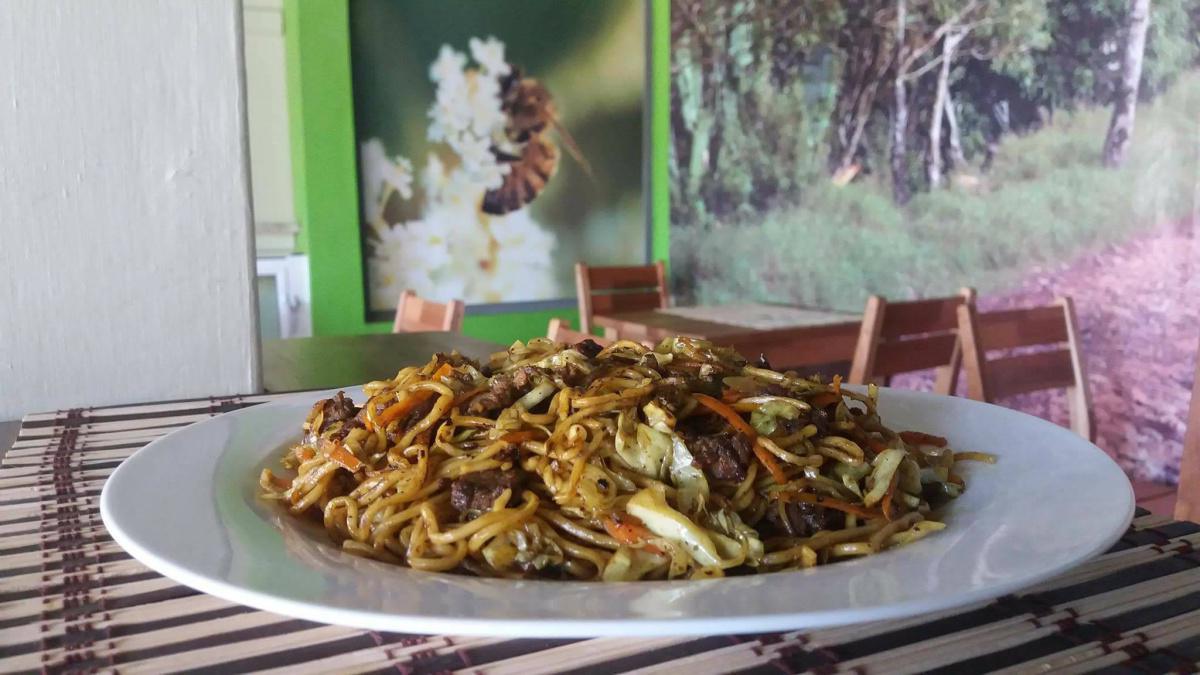 Inspired by an Indian adventure undertaken a few years ago by the culinary artist behind Noodle Garden, one of their most famous signature dishes was born: The Noodle Safrané. A fusion of Indo-Sino Mauritian fried noodle style, with a spice touch, this is an outburst of flavours at every bite. Topped with a tomato chutney, a vegetarian version of the Noodle Safrané is also available.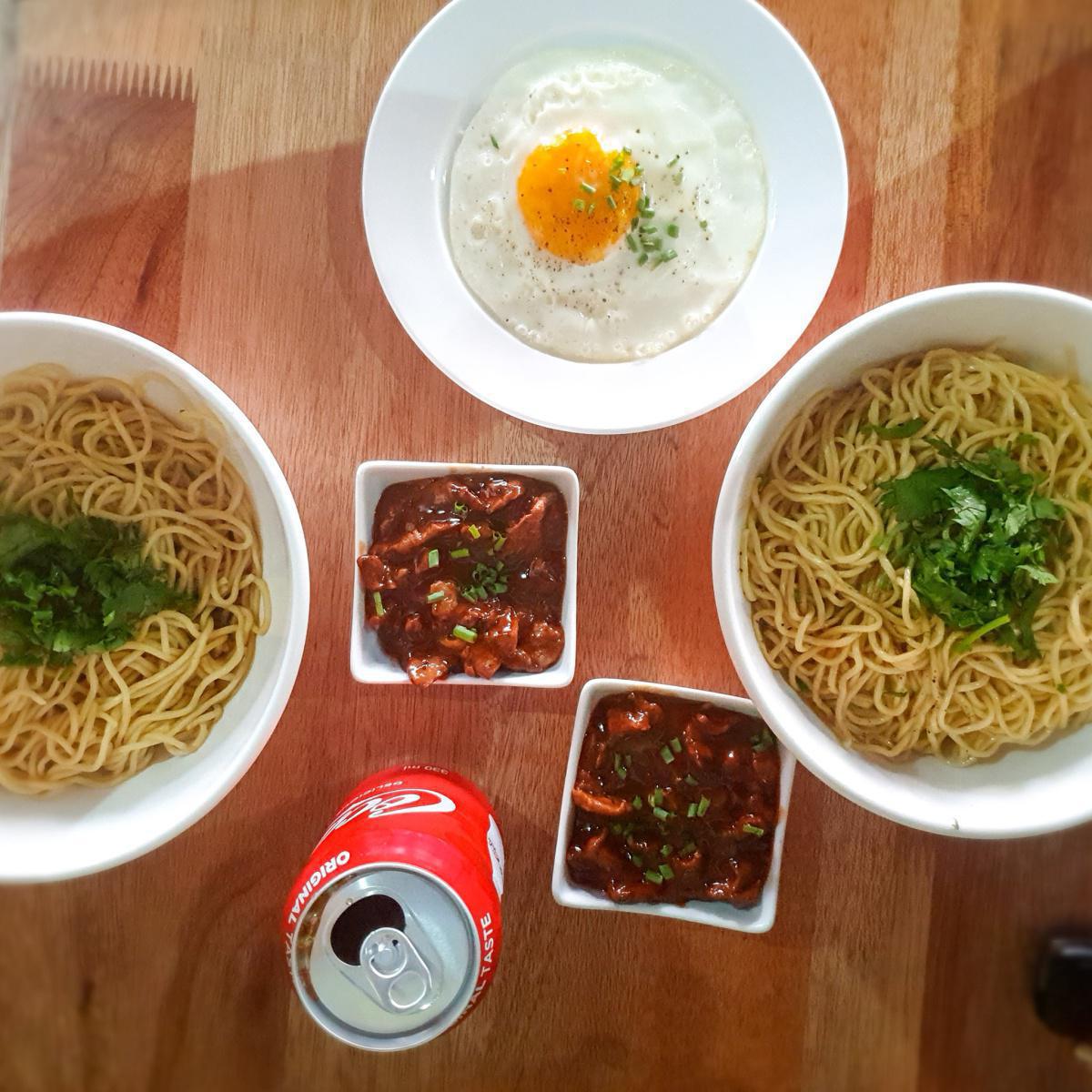 On Noodle Garden's menu, you'll only find signature dishes. If you want to get creative, the Noodle Roller Coaster is made for you. Boiled fresh noodles, choose from beef or chicken and top it with an egg, cooked as per your taste bud's wish! The best part? You are the one mixing it all together!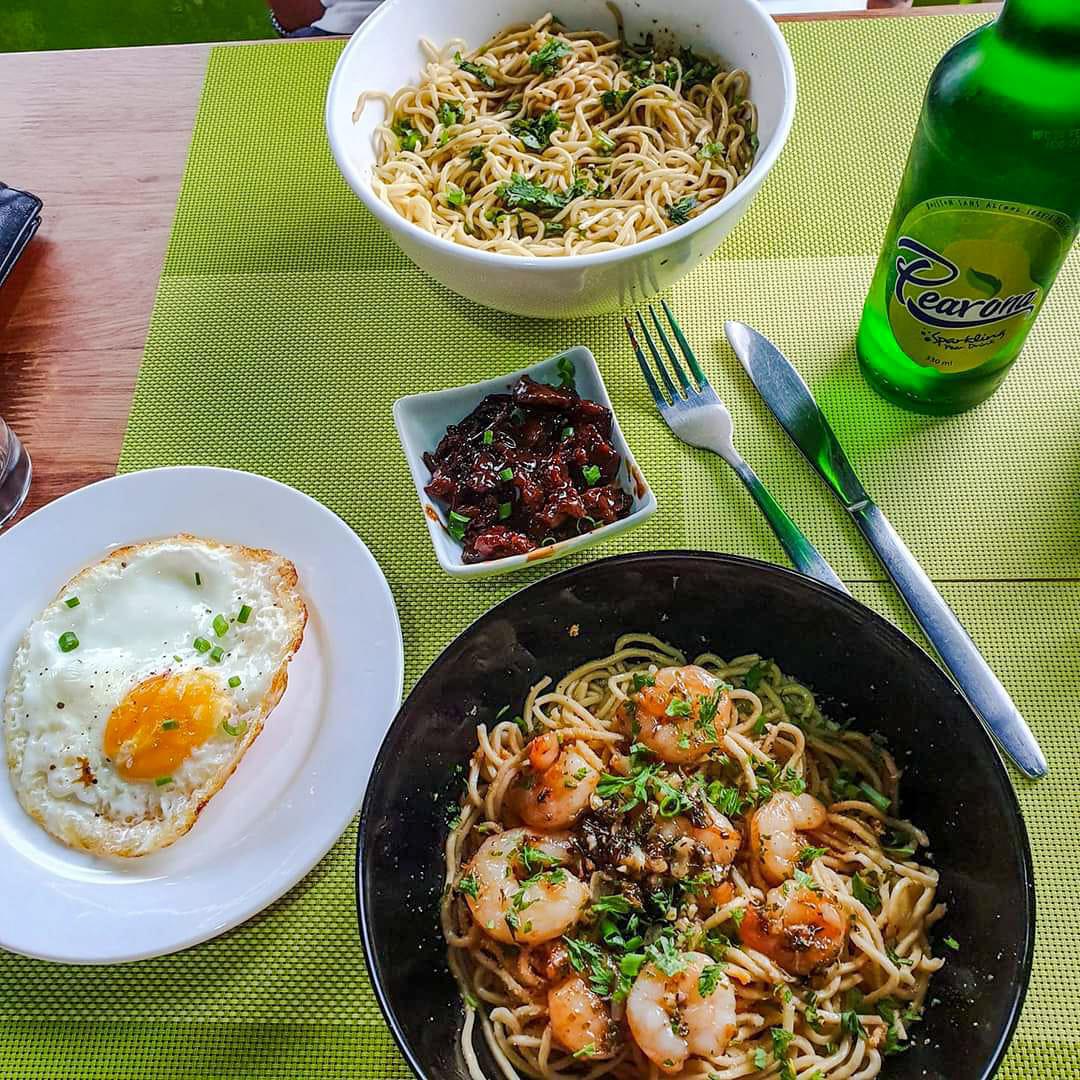 Taking you on a trip into their recipes, Noodle Garden also serves you the 'konepakone' noodle. Boiled noodles topped with some graciously marinated shrimps with a well-cooked or slightly runny egg, the taste is next level.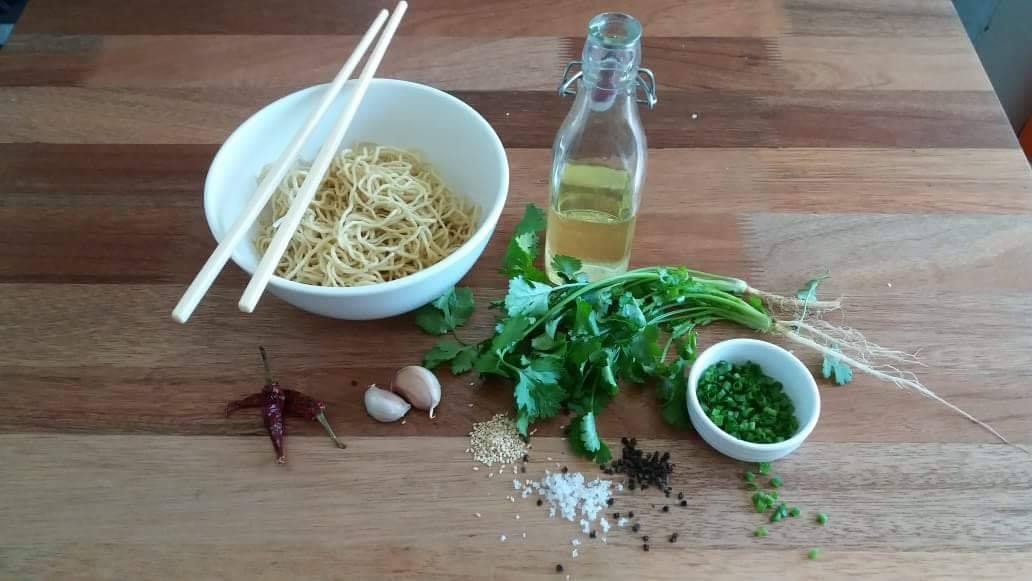 Recently added to their menu, Noodle Garden now invites you to taste their 'Aye' signature noodle dish, with garlic as main ingredient. You might wonder how it tastes, the only way is to give it a try.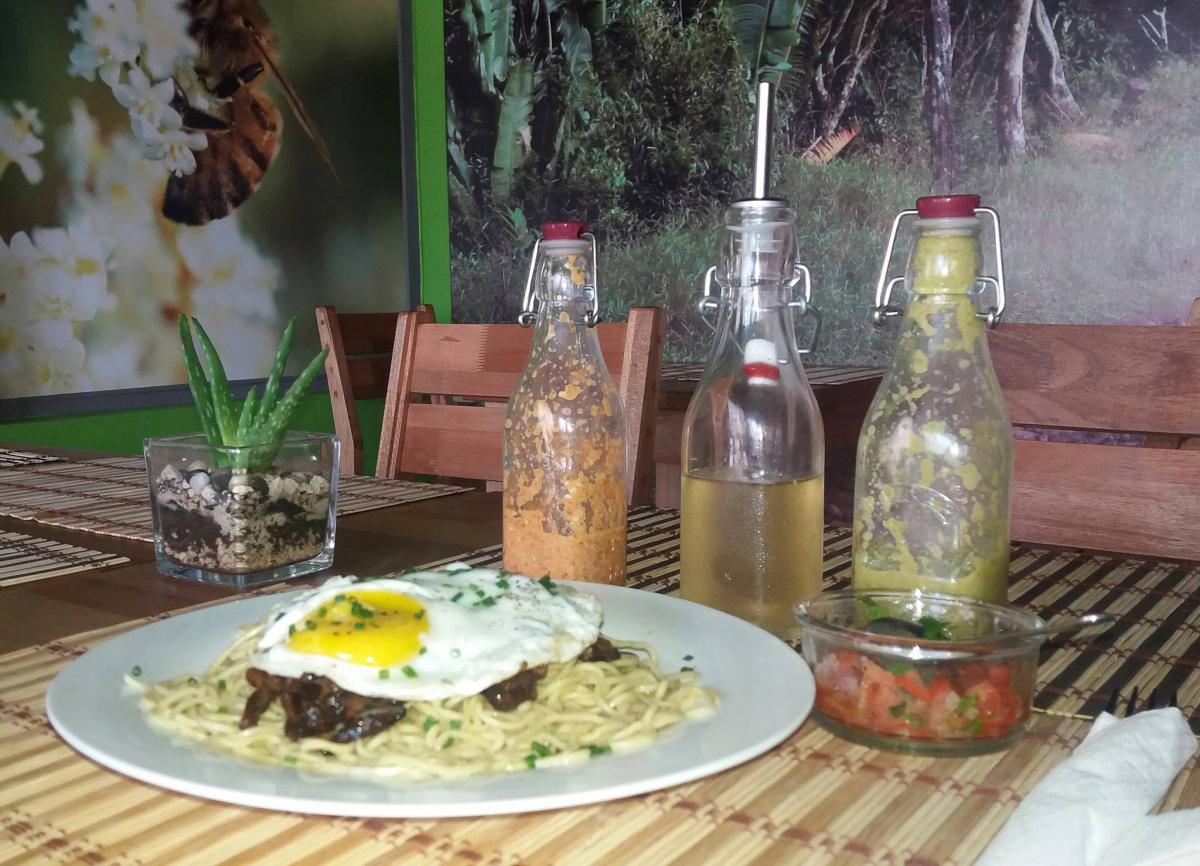 For those who like it with a typical local touch, Noodle Garden is certainly the only one in town serving you boiled noodles with caramelized chicken liver. On a quest for new boiled noodles recipes? Noodle Garden's worth the detour!
We highly advise you to call for reservation on 5701 5261