Lu Cha
Fon Sing Building Edith Cavell St Port Louis
Located in the old charm edifice of Fon Sing Building in Port-Louis, Lu Cha is the right place to refresh your soul anytime of the year! You agree that for a few years now, the 'boba culture' has taken over a small portion of lunch time, on deciding which one to choose to taste (which is often a hard choice). With its origins rooted in Taiwan in the early 1980s, bubble tea (as the name says it) is a cold tea-based drink with milk or not, topped with tapioca pearl or popping boba.

Lucky you, Lu Cha is well known for their impressive range of flavours of bubble tea. From bubble flavoured ice tea to bubble milk tea, topped with tapioca or the favoured jelly or popping boba of your choice. Lu Cha also serves you some great hot or iced coffee, milkshake or iced shake, yet if you want to try something different, we advise you to taste Lu Cha's special virgin mojito (available in different flavours) or colada mocktails.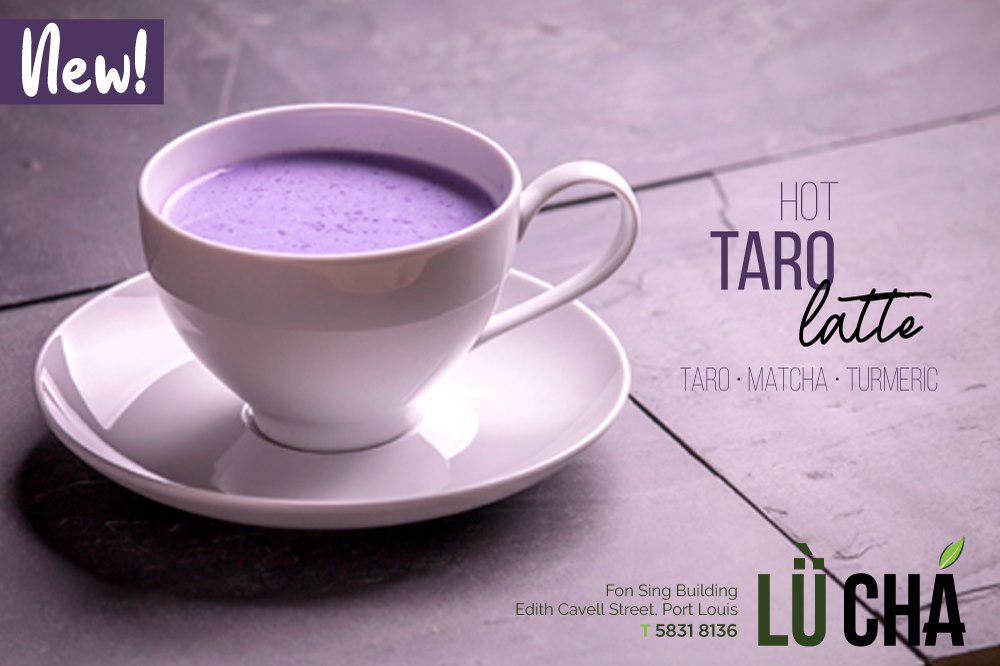 Lu Cha is a one-stop-shop for coffee lovers; espresso, cappuccino, americano or simply a flavoured, this is a must-try coffee experience. However, you agree that bubble tea or any other hot beverage feels better with a little sweet treat. Lu Cha is where you'll find the most melting of macaroons, the creamies red velvet or carrot cake and for the chocoholics, the Brooklyn blackout cake is waiting for you.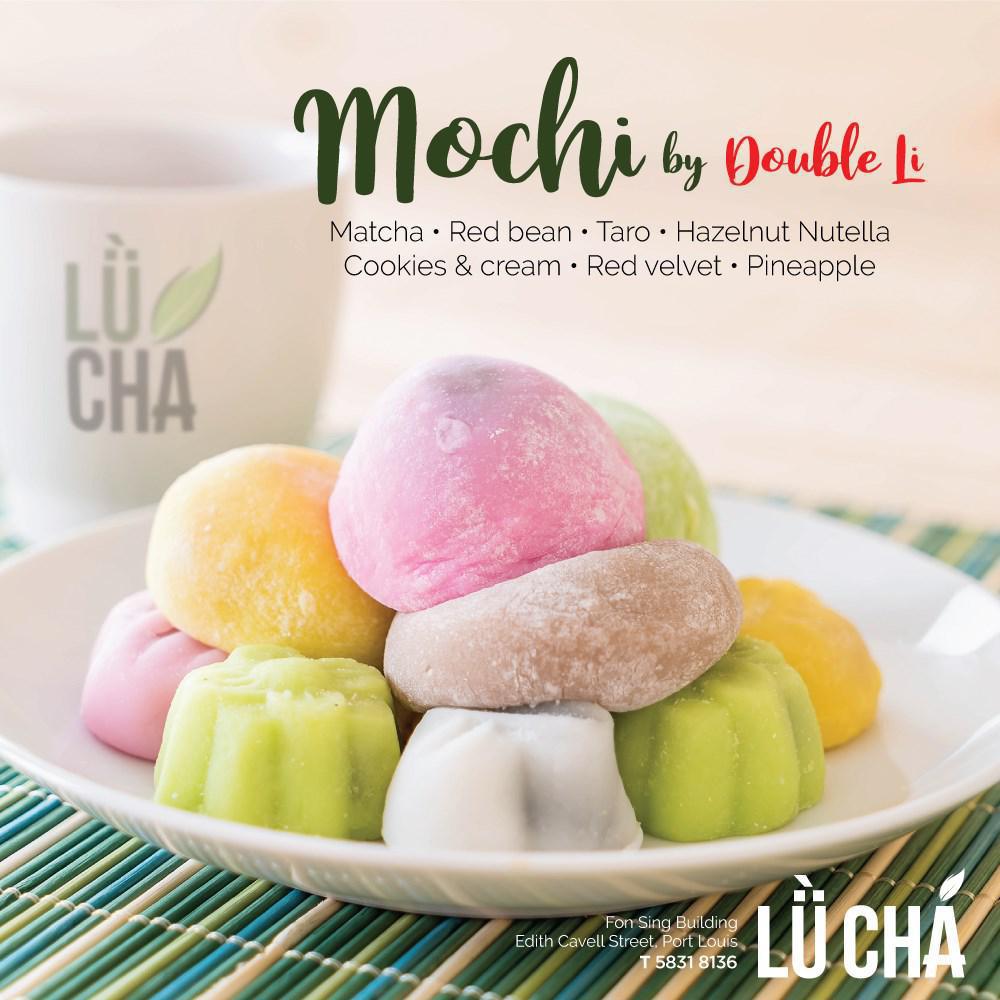 Yet, the cake list does not stop there, a triple chocolate mousse, a black forest, an opera or some tiramisu, the choice is all yours! Cheesecake lovers will also find their paradise corner at Lu Cha. Want to try new cakes? Different flavours of mochis and mooncakes, the traditional Pandan cake and caramel cheese pudding are also available.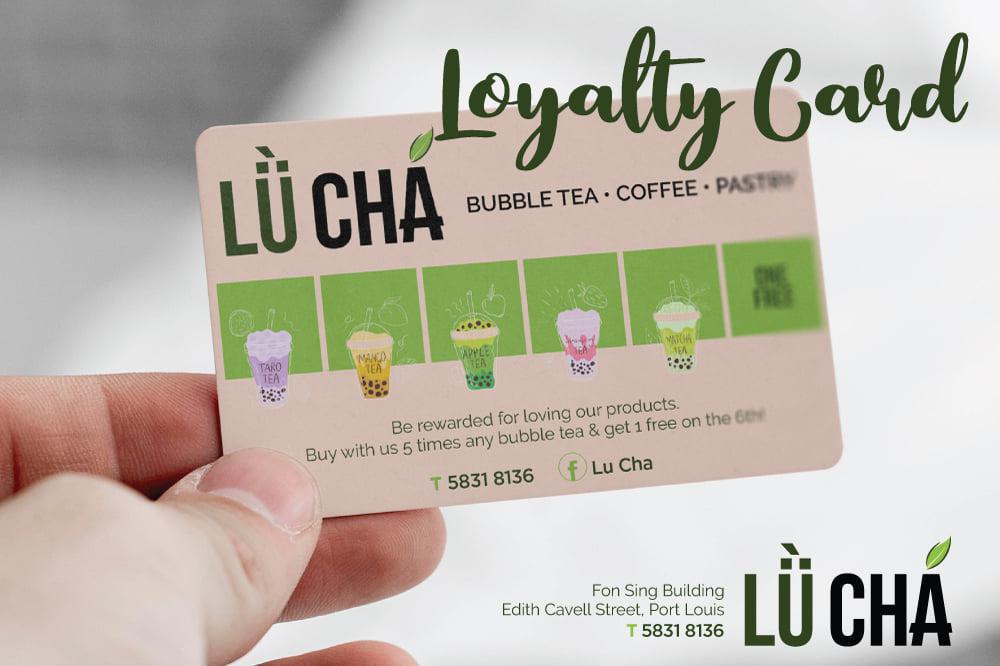 And while you are there, why not grab your lunch? A tender toasted baguette and a cold pressed juice, still with the flavour of your choice! Lu Cha's loyal members will benefit from the loyalty card. On the purchase of any bubble tea at Lu Cha, ask for your loyalty card, buy the bubble tea of your choice 5 times and get the 6th one for free.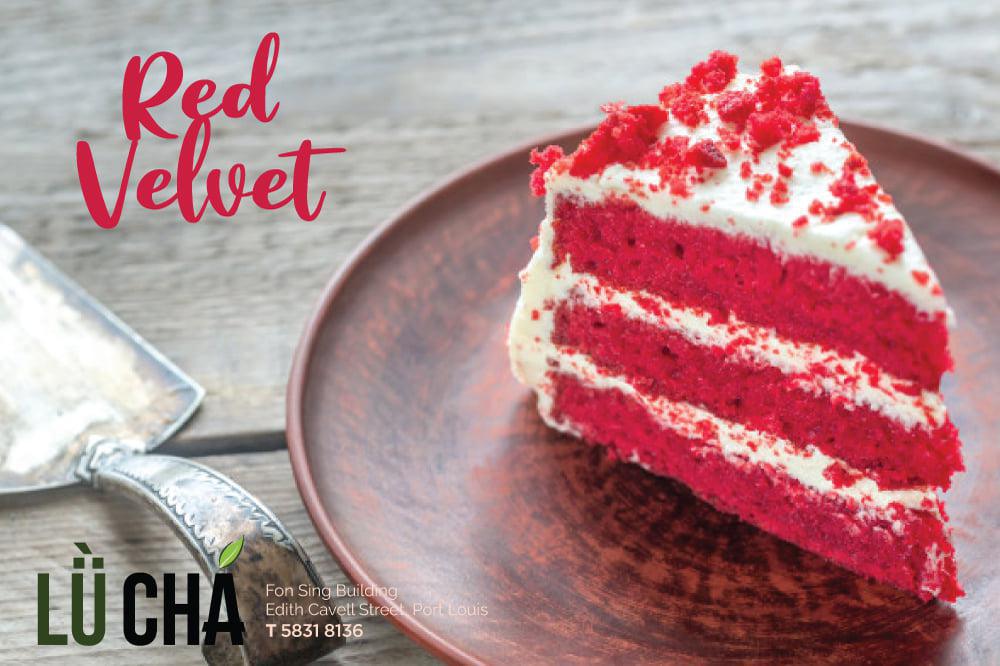 Lu Cha also helps you to celebrate your loved One's Birthday with unique and personalized birthday cakes baked with the finest ingredients. Choose from vanilla to chocolate based or try out their classics: Tiramisu, Black Forest, Red Velvet or Duo Chocolate.