Karay Mario
Mahébourg Grand Port MU
If culinary authenticity is what you have always sought throughout your wildest travels, Karay Mario is sure to not only surprise your senses but also catches your heart. Karay Mario is an elegant, fine launching Mauritian cuisine restaurant, with an emphasis on the authenticity of its recipes. Ingredients are sourced from local farmers, fishermen and food producers.
Bringing together the freshest ingredients from the locals and the abundant riches of the land and sea, Karay Mario celebrates authentic Mauritian Cuisine in every possible way. Located in a quiet village called Beau Vallon, nothing will give you an insight of the preciously kept grandma's recipes more than the mouth-watering dishes you'll find on the carefully curated menu of Karay Mario. Guests can expect and enjoy a varied (and sometimes unexpected!) choice of flavorsome, Creole-style marinated meats either indoors or at the restaurant's utterly charming terrace.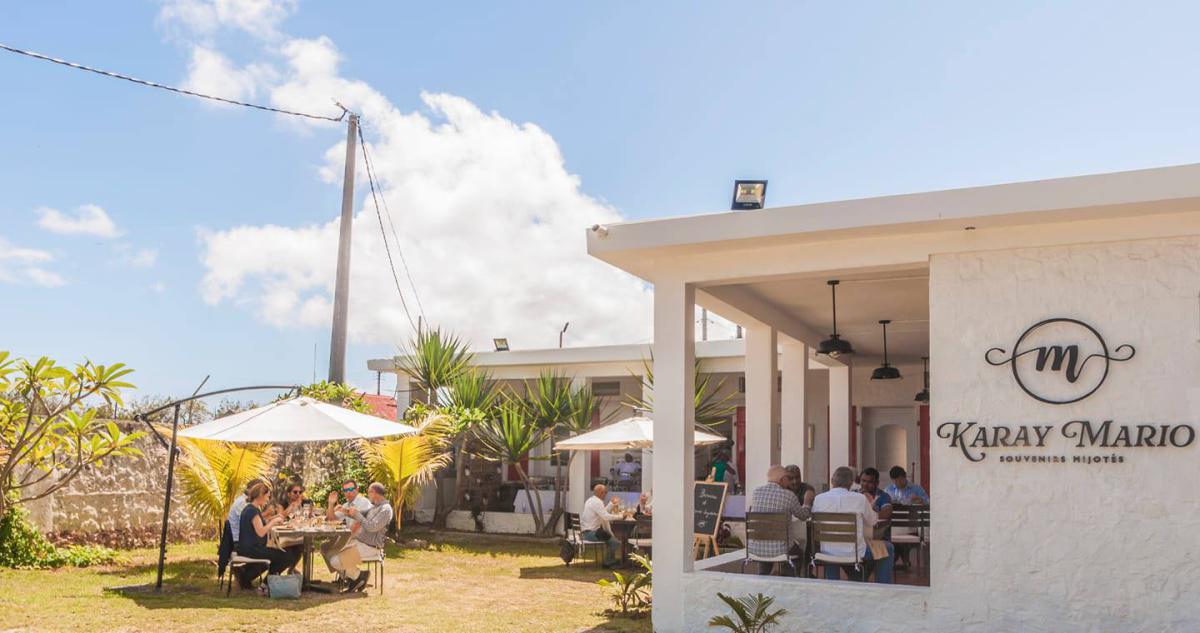 Karay Mario is open, for the moment, only for lunch, and will offer Mauritian dishes, slightly revisited to please the greatest number. On the menu, gourmets and gourmands will find pilaw, kari zak ek boukane, moulouktani, kari poul ek krevet, zasar legim, satini brinzel, rougay dirty pwason and bouyon pwason ek bred mouroum, among others. The desserts are also typically local, including the famous napolitenn, gato koko, gato patat and zanana karamelize.
Take a leap into the flavors of the past! At Karay Mario the decor is meant to be, for its part, a continuity of the hospitality sense of the site which was the old hospital of the candy. In the layout of the building, the structure of yesteryear has been preserved. The plasterwork was removed to restore the value of the stone walls and preserve the authenticity of the period architecture.
Not just a place where good food can be enjoyed, the cuisine at Karay Mario narrates the Mauritian history and culture as well as the owner's passion for good food. Karay Mario is the place where creative and delicious dishes inspired by the old days meet!
We invite you to discover Karay Mario, a place where every dish is prepared according to time-honored methods and where fresh ingredients are not an option.
Opening Hours: 11am to 3pm