Sitar Restaurant
Bagatelle Valentina Link Rd Bagatelle Chanteney Vacoas-Phoenix
Located at Bagatelle Mall in Moka, Sitar Restaurant is one of the finest Indian restaurants that serves mainly Traditional North Indian Cuisine. So, if you are an avid of spicy and tasty Indian cuisine, the Sitar Restaurant is where you can go to satisfy your desires. You will be more than surprised by the thematic Indian style interiors and decors of this place and by the baroque and paisley patterns that adorn their walls. The restaurant's set up also offers you a view of the kitchen where you can witness the Chefs at work.
As you turn your attention towards the welcoming hosts, you won't fail to notice the impeccable details of Indian culture such as the waiters' attire of traditional long Kurta which is in line with their restaurant colors and the delightful pickle jars placed on every
table! Yes, it can sometimes be annoying that feeling of craving for some new flavors but the fear of not knowing what it is prevents you from trying. No, worries at Sitar restaurant, the waiters will be more than glad to help you in your choices. Moreover, to ease your choice, it is indicated in the menu, next to every dish whether it is mild or spicy.
Yet, if you want to do a no-fault the butter chicken is definitely a star feature that you should try! Not a meat lover? Never mind, the Sitar Restaurant also proposes a variety of vegetarian dishes where you will be spoiled with choices. Plus, a complimentary basket of 'Papadum' (Indian crackers) are provided to each customer while they decide their menu. Let yourself be embarked on a trip at the Sitar Restaurant, where you will enjoy the warmth of a traditional Indian Cuisine to the sounds of traditional ghazals with a smell of freshly blended spices.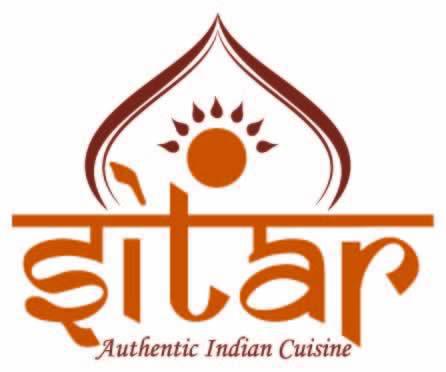 Sitar Restaurant is open everyday as below:

● Lunch: 11:00 to 16:00
● Dinner: 17:30 to 22:00

Reservations are recommended especially on Friday and weekends.

Most restaurants regularly update their menu, we would advise you to call before placing any order