Flying Dodo Brewing Company
Reduit Bagatelle Chanteney Moka District
Flying Dodo is the very first craft brewery to open in Mauritius. Set in a cosy and spacious building next door to the Bagatelle Mall, this non-typical brewery, the Flying Dodo brews 20 different beers per year with their own hands. ' We are alchemist looking for the elixir of life...' Apart from their fixed beer line up, the brewery offers full flavour blonde beers, the smooth and semi-sweet amber, the old Belgian-style wit and an experimental IPA whose hops always change.
Since their opening in July 2012, the Flying Dodo took the challenge to invent a new beer every month. They either try their own version of a well-known beer style or they completely invent their own beer, from the choice of its raw materials to its recipe. ' Our beers are intended to be the focus of attention and not just a product you drink while doing something else '. At Flying Dodo, all the beers are unpasteurized, they are as natural as the best things in life and are composed with all the flavours for a better taste. Not only do they brew beer, but they also produce beer liqueurs, beer bonbons and beer soap as well.
As soon as you step into this vibrant beer hub, its uniqueness is glaring. From the educational beer descriptions to the transparency of the brewing process as the mash tun proudly stands in the middle of the bar, this is a whole new culture that awaits you at the Flying Dodo. Since its creation, the company aims at raising the beer consciousness to the next level in Mauritius.
With time, the Flying Dodo brewery has gained experience in creating concepts and in sourcing raw materials. The goal of this Mauritian brewery is to stir up a craft beer revolution in Africa and to inculcate the beer culture in Mauritius.
Opening Hours: Monday to Sunday 11am - 11pm.
You can also visit the brewery for free.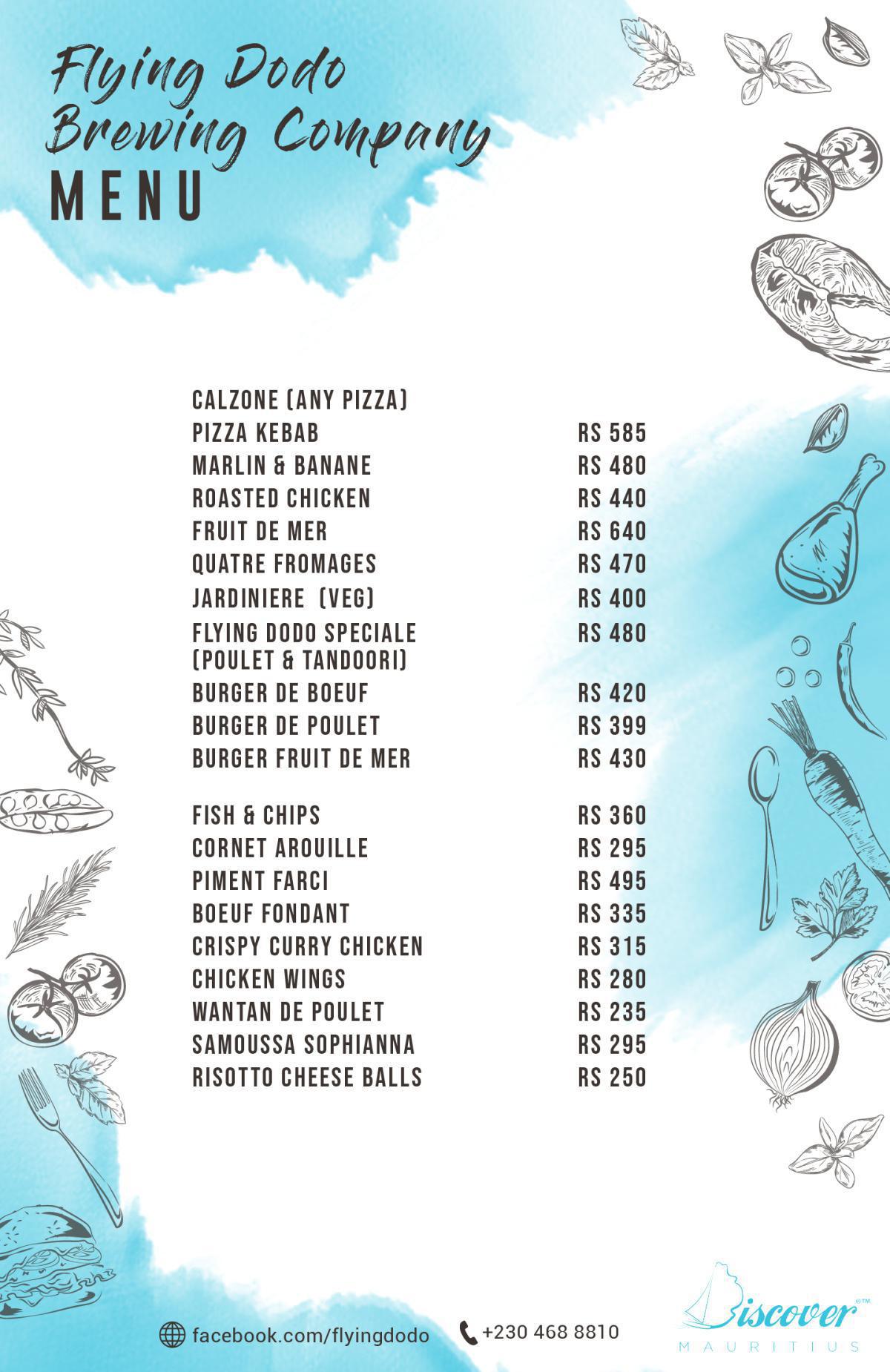 Most restaurants regularly update their menu, we would advise you to call before placing any order