Le Fangourin
Pamplemousses MU
Located at Pamplemousse district, amidst the garden of Beau plan, at the heart of the L'Aventure du Sucre, Le Fangourin restaurant presents an exceptional setting: century-old vegetation and the exceptional veranda overlooking the central plateau's mountains. Found in the museum grounds of L'Aventure du sucre,
Le Fangourin is a restaurant where traditional and contemporary cuisine mix perfectly. Treat yourself with one of the best restaurants in Mauritius. Tucked between Port-Louis and Grand Bay, the excellent positioning makes it ideal one for tourists, locals and business people as well. With its perfectly preserved vegetation, its picturesque pond with lush greenery and geese, Le Fangourin restaurant offers a stress-free environment conducive to relaxation.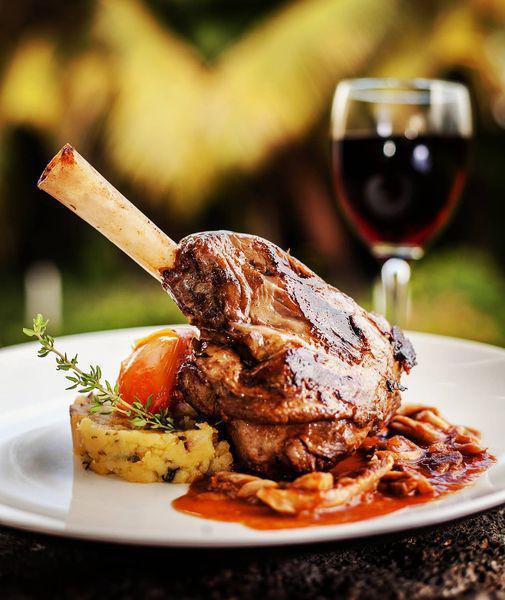 The Fangourin cuisine is inspired by unique flavors while maintaining a rich Mauritian culinary heritage, the restaurant specializes itself in sophisticated Creole cuisine and in all sorts of sugary delicacies. With a cuisine both refined and festive, that infuses new flavors while preserving the Mauritian culinary tradition, the Fangourin offers services ranging from cocktails and hors d'oeuvres to full dinners. At Le Fangourin, you'll find a cuisine which is refined and which incorporates island flavors in dishes such as traditionally smoked marlin, Mauritian Sea-bream, Lobster salad, and a succulent vegetation platter.
A gourmet invitation that continues with beautiful homemade desserts based on natural brown sugars of L'Aventure du sucre, a chocolate fondant with a soft heart of dark chocolate and molasses, crème brûlée with fresh vanilla bean, a farandole of Mauritian delights accompanied with a trio of artisanal sorbets.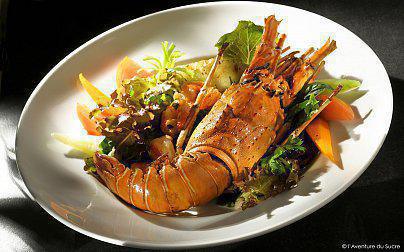 Oh! And pleasant news is that if all the home-made sugar in L'Aventure du Sucre museum has set your taste buds working, you could sip a glass of sugarcane juice at Le Fangourin.
The restaurant invites tourists and locals as well on a journey to the Mauritian gastronomy.
From Monday to Friday, Le Fangourin proposes you its Dish of the Day, a choice of homemade filled bread, salads and dessert. Place your order on 243 79 00 and pick up on site!

Most restaurants regularly update their menu, we would advise you to call before placing any order